If you're familiar with the modern nomadic lifestyle, you may wonder how often does a digital nomad change location? 
On social media, it can look like a digital nomad changes location every month or even every week. Whenever you open your newsfeed, they post a picture in a new city or country.
The digital nomad lifestyle can be fast-paced, but it doesn't have to be that way for everyone!
The beauty of living a location-independent lifestyle is the freedom to truly make it your own. There really are no rules to living as a digital nomad except that you must earn an income remotely and travel full-time.
Whether you're considering becoming a digital nomad or have embarked on your journey already, we're going to dive deep into exactly how often a digital nomad changes location.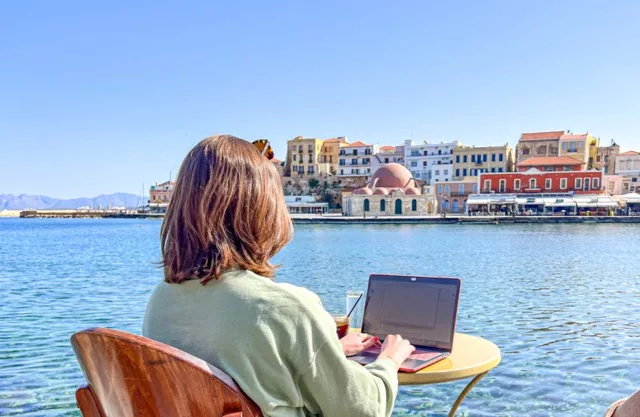 What is a Digital Nomad?
A digital nomad is someone who works remotely and travels full-time. These are really the only two elements you need to become a digital nomad.
You don't even have to leave your country! There are many US-based digital nomads that choose to live in a van and drive across the country.
There are currently around 35 million digital nomads worldwide, with an expected one billion by 2035.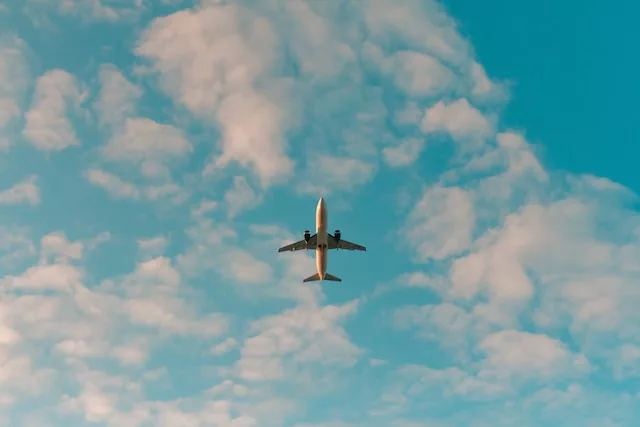 How Often Does a Digital Nomad Change Location?
Every digital nomad's lifestyle looks different. Creating a life that fits your desires and preferences is one of the appealing traits of this exciting lifestyle.
So, while we cannot give an exact answer for how often a digital nomad changes location, we can explain a few different timeframes.
Weekly
You'll often find that very young digital nomads change location every week or two. They have the energy to pack up everything in their backpacks, hop on a train or plane, and head to a new city.
Oftentimes, these digital nomads like to refer to themselves as backpackers. They live a super flexible life and often plan their travels by the week. They are motivated by affordable digital nomad destinations and accommodation deals. 
Usually, these digital nomads are freelancers and can make their own work schedules. It can prove difficult for employees with specific work hours to live a digital nomad lifestyle where they change location each week.
Monthly
Some digital nomads choose to change locations each month. Whether it's a new city or a new country, they will pack up their suitcases and check into a new medium-term rental.
Many remote workers choose monthly rentals because they can often get a great discount on Airbnb.
Staying in one place for a month really gives you the opportunity to get to know the area.
You'll quickly find your new favorite coffee shop, restaurant, bar, park, or shopping street. It also gives you enough time to set a routine and experience life in a particular city.
This is my personal favorite way to travel. So much so, that I even created a 12-month digital nomad itinerary for you to follow so that you can see a new destination every 30 days. 
Three Months
Depending on the destination, one month may not be long enough to truly enjoy and appreciate it. So, a digital nomad may change their location every three months.
This is a slower way to travel the world and allows you to see four new places throughout the year.
Why do so many digital nomads change location every three months? Oftentimes, this is the validity of a tourist visa. For example, US and UK passport holders can stay in the Schengen Area for 90 days and then must leave for 180 days before returning.
Living in a destination for three months truly allows you to make connections, learn about the culture, and experience the lifestyle as more than just a tourist.
I had the opportunity to stay in Playa del Carmen for three months and loved how I was able to set a routine and build a life there.
Six Months
Some tourist visas are valid for six months, allowing digital nomads to stay in one place for half a year.
This is ideal for digital nomads who are remote employees or are so focused on building a business that they need a solid place to stay for a long period of time.
Just because you stay in a place for six months does not disqualify you as a digital nomad. This slowmad lifestyle is relaxing, eye-opening, and offers unique experiences and opportunities to learn a new language and culture.
Yearly
If you thought six months was a long time to stay in one place as a digital nomad, just wait until you meet the digital nomads that spend an entire year somewhere.
With a digital nomad visa, remote workers can officially move abroad and live in a foreign country without worrying about overstaying their tourist visas.
You can only stay in a foreign country for an entire year, almost exclusively with a digital nomad visa, except for one country, Georgia, which allows 95 nationalities to stay in the country visa-free for 365 days.
Many people argue that if you stay in a country for this long, you are considered an expat rather than a digital nomad. In our opinion, it doesn't matter how you label yourself!
If you work remotely and live abroad, you're a digital nomad in Nomads Embassy's book.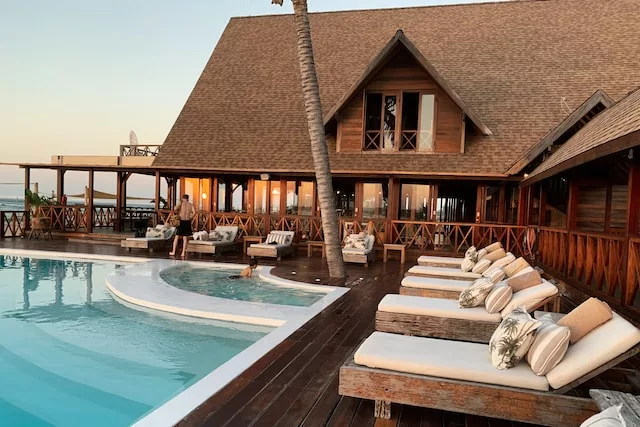 Digital Nomad Housing Options for Short to Medium-Term Stays
Finding digital nomad housing is one of the challenges of the remote lifestyle. 
Budgeting is a major part of being a successful digital nomad, too. Finding affordable short and medium-term accommodations can be difficult and put a strain on your wallet.
For short-term stays for a week or two, many digital nomads choose to stay in a hostel with Hostelworld or independently owned apartments or rooms on Booking.com. 
Medium-term stays for a month to three months are best found on Spotahome for European accommodations and Airbnb worldwide. 
One of the most important things to search for in digital nomad housing is a good wifi connection. If possible, ask the host or read reviews from other guests about the wifi strength. This could make or break your experience as a digital nomad.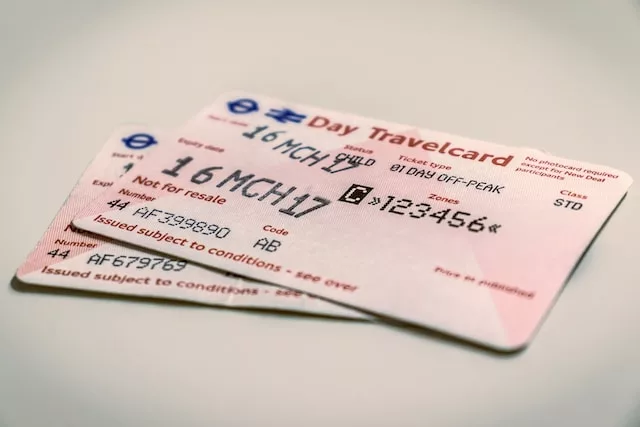 Why Do Digital Nomads Change Location?
If a digital nomad falls in love with a destination, why don't they just stay there forever?
Unfortunately, this is much easier said than done. With the complicated bureaucracy of visas and residence permits, digital nomads must constantly be on the move, unless they apply to live in that country long-term.
There are quite a few reasons why digital nomads change location so often.
Visa Terms
The main reason a digital nomad will change their location is due to their tourist visa's validity term.
As mentioned earlier, the average tourist visa is valid for 90 days at once. Some countries offer longer tourist visas that last 180 days. Others, especially those in Southeast Asia, have tourist visa terms of just 30 days.
It's a dangerous situation if you overstay your tourist visa. For this reason, many digital nomads have "border runs" or plan their travels strategically to avoid these situations and travel with ease across borders.
Weather
Many digital nomads follow the sun when they travel. During the winter months in the northern hemisphere, digital nomads will travel to a destination in the southern hemisphere to enjoy the warm weather.
Others want to chase the cooler weather and will do the opposite.
In some areas of the world, such as the Caribbean, there are dangerous seasons, such as hurricane season, where the area should be avoided.
Weather is a motivator as to how often a digital nomad changes location throughout the year.
Prices
Experienced digital nomads will know that traveling in the off-season or shoulder season is much friendlier on their wallets.
Finding accommodations in the off-season could lead to 50% in savings! Plus, you don't have to deal with overcrowded streets of tourists or long lines at historical attractions and museums.
Many digital nomads will plan their travels to stay somewhere in the off-season to save money throughout the year while still experiencing the world. So, the tourist seasons can influence how often a digital nomad changes location.
Digital Nomad Visas for Long-Term Stays
We briefly mentioned digital nomad visas earlier, but let's dive into what exactly is a digital nomad visa. 
A digital nomad visa is a temporary residence permit that allows remote workers to live in a foreign country for six to twelve months. In some cases, these visas are renewable and can even lead to permanent residency. 
It's ideal for digital nomads with families that travel the world or who fall in love with a destination and want to create a life there. 
These visas do not allow you to seek local employment. You must earn a remote income working for a company or clients located abroad.
However, with your foreign-earned salary, you can live in a new country and take advantage of everything it has to offer its residents.
So, how often does a digital nomad change location when they have a digital nomad visa? The average time is every one to two years.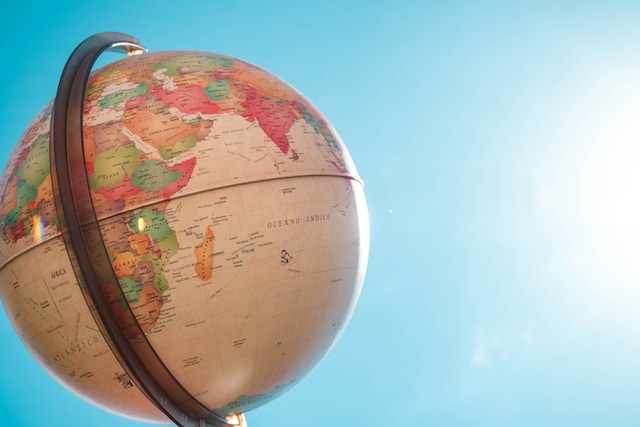 Slow Travel and Apply for a Digital Nomad Visa with Nomads Embassy
Does the slow travel digital nomad lifestyle sound like the perfect situation for you? Then you may want to apply for a digital nomad visa!
Applying for a visa can be complicated, frustrating, and confusing, especially when done on your own.
That's exactly why Nomads Embassy: The World's First Embassy for Digital Nomads has created a streamlined process and secure platform that connects you with hand-selected local immigration lawyers. 
With our Done-for-You Digital Nomad Visa service, you can get your digital nomad visa in just a few steps.
Curious as to which digital nomad visa you're eligible for?
Request your free digital nomad visa eligibility check to start your visa application today!