The World's First Embassy
for
Digital Nomads
Submit your digital nomad visa application in

3 easy steps

Top Rating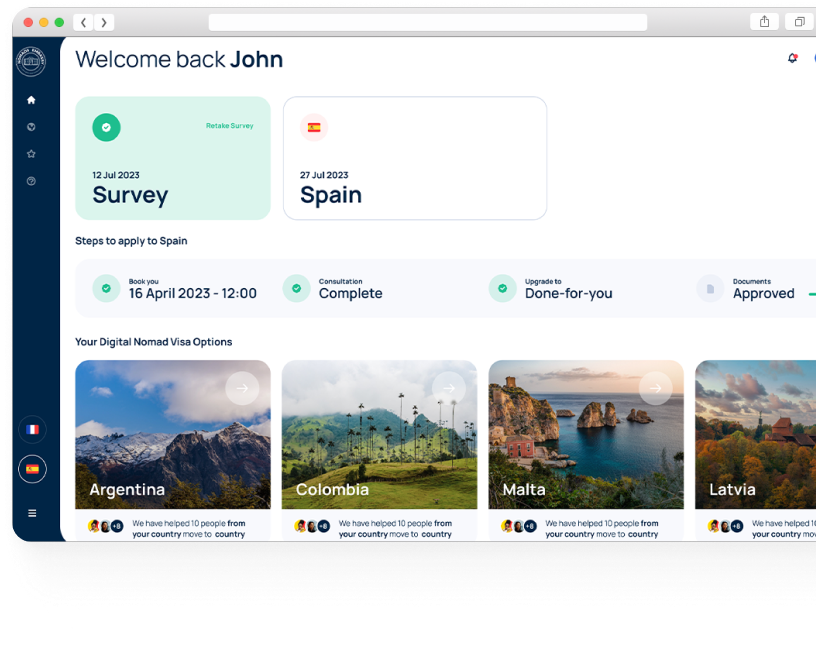 How it works

STEP 1
Verify your eligibility

STEP 2
Book your consultation

STEP 3
Get your Digital Nomad Visa
Easily Apply For Digital
Nomad Visas Worldwide

RAPID
Rapid responses to your most burning questions
ONLINE
Streamlined application process with reduced risk of errors
SECURE
Super secure encrypted platform protecting sensitive information

PROFESSIONAL
100% compliant immigration process with verified documents
PERSONAL
Provides One-on-one legal assistance for your personal situatio

ORGANIZED
Organizes all of your information, documents, and communications in one place


Simplify Your Digital Nomad Visa Application with Professional Assistance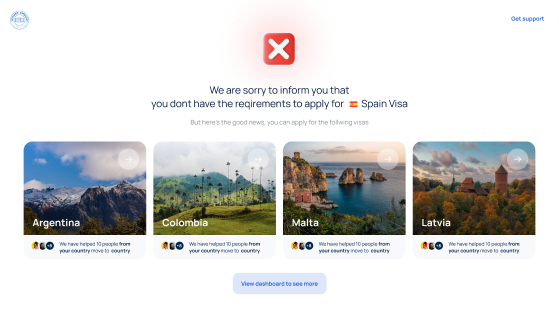 Find your
Digital Nomad Visa
Verify your eligibility in 15-minutes with a free one-on-one call with Nomads Embassy.
Schedule

Your Consultation
Schedule a one-hour consultation with our hand-selected immigration lawyer to review your documents and answer all of your questions.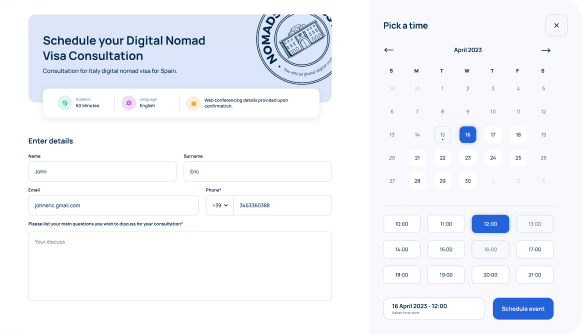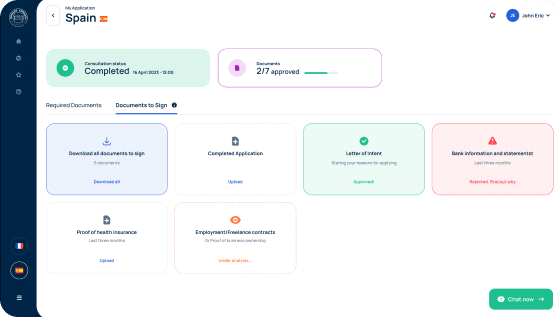 Securely Upload

Your Documents
Upload the required documents for your digital nomad visa application so your lawyer can review them.
Chat with Your
Lawyer
Have a quick question? Chat with your lawyer about your application directly in the platform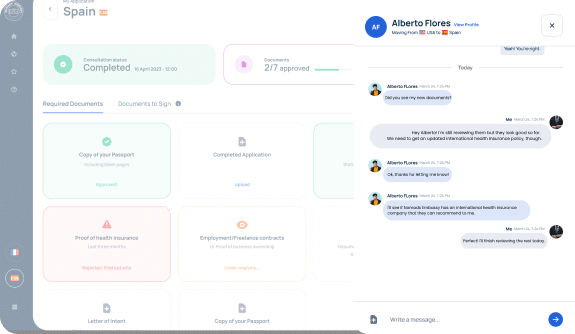 Why Nomads Embassy?
The old way involves contacting multiple lawyers, higher costs, and slower processes. Nomads Embassy offers streamlined services, clear communication, cost-effective solutions, and a secure platform for visa applications.
The Old Way
Nomads Embassy's Way
Docs requested via secure platform
Our Testimonials
What users say about us

Jeffrey Heyn
Nomads Embassy has a very good support service that will assist you through your application process and answer all your pressing questions
Mar 19, 2023

Mat Scares
It was certainly a good investment working with Nomad Embassy and their partnering law firm.
Mar 21, 2023
Also seen on…




Live and Work Remotely
Wherever You Want!
Nomads Embassy has partnered with hand-selected immigration lawyers to help
you apply for a digital nomad visas in the following countries
Europe
Asia
Africa
South America
Middle East
Caribbean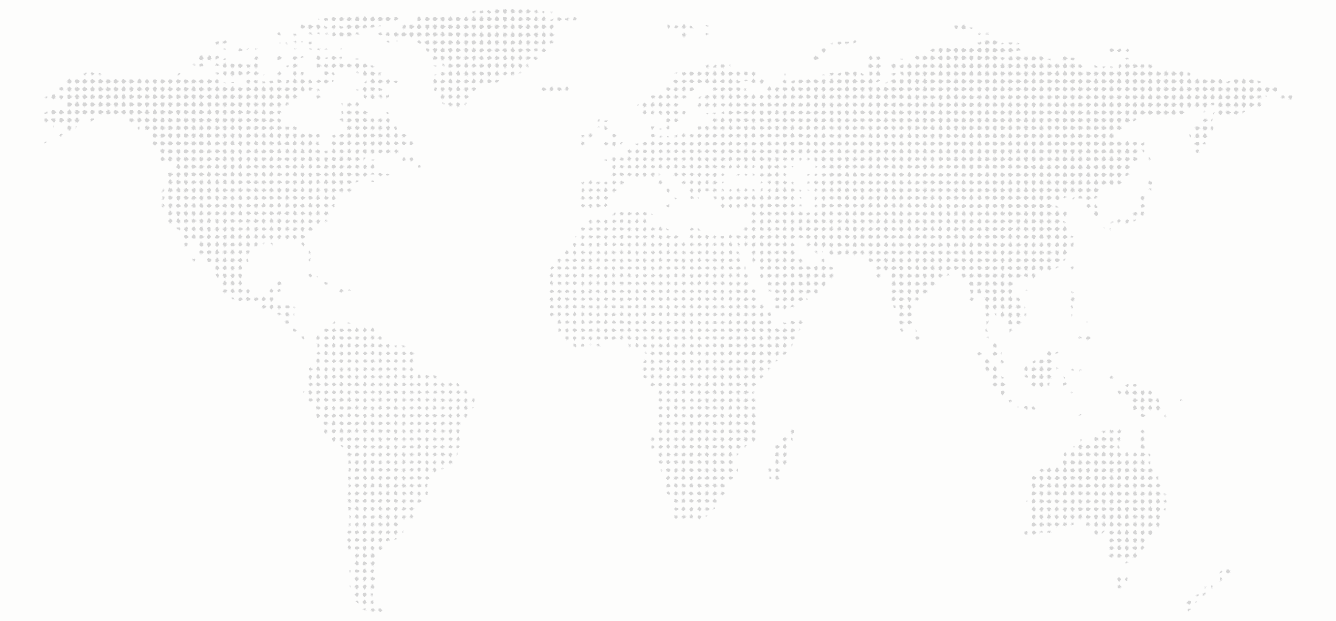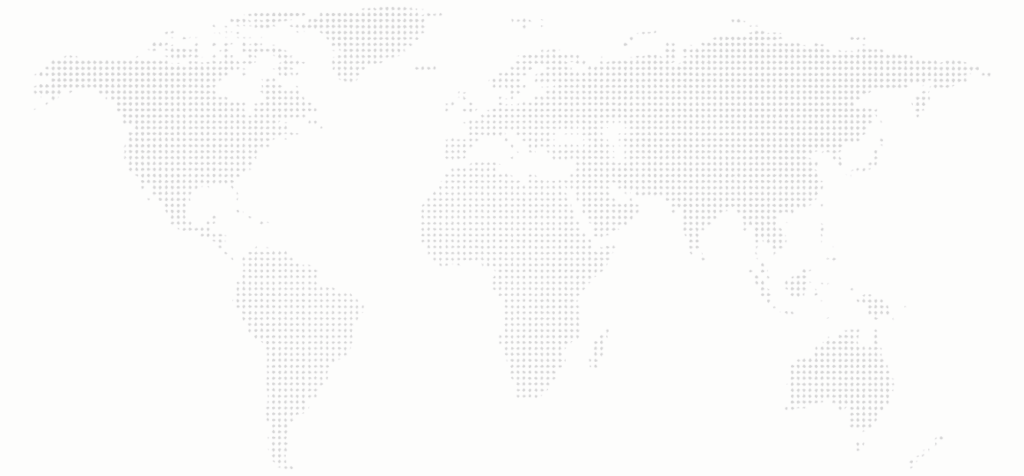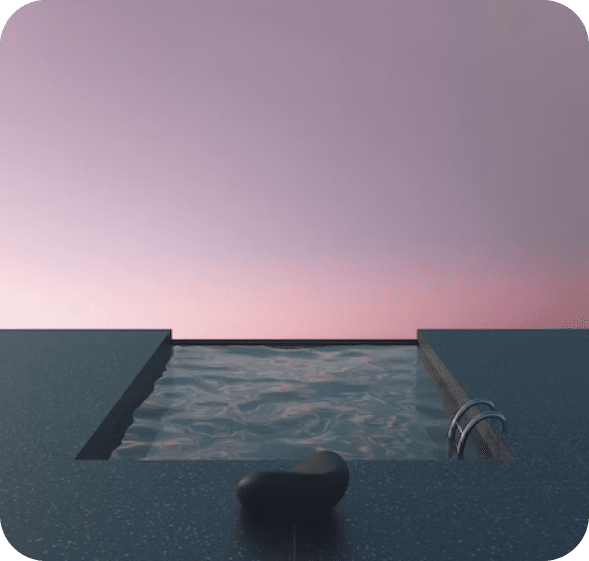 Our Mission
Turning complex bureaucracy into an easy process.
We strive to get 20,000 digital nomad visas by 2025.
Our innovative platform simplifies bureaucracy and streamlines complex processes making it super easy to become a digital nomad.
AVOID BUREAUCRATIC HORRORS
WITH OUR
PROFESSIONAL

LAWYERS

Document
Verification

Accredited
Translations

Streamlined
Processes
Your Digital Nomad Visa Is
Just One Click Away
Get professional assistance for your digital nomad visa: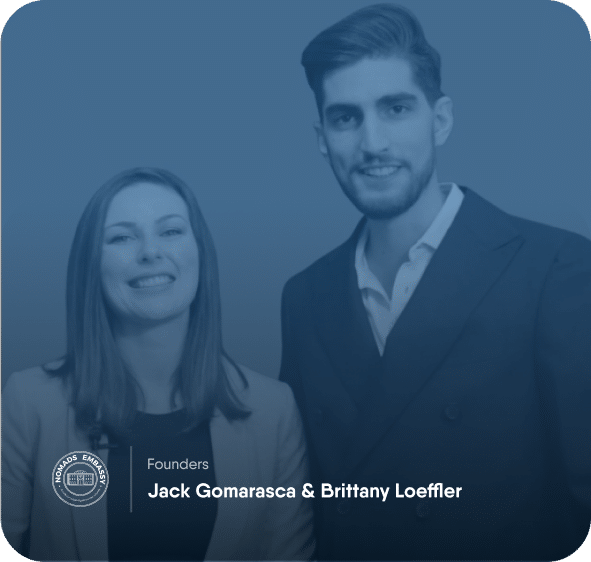 Founder Note
Out of the 35+ million digital nomads around the world, only 8% will get a digital nomad visa this year.
Yup – while it's easier than ever to get a remote job (thanks, digitalization!) It's harder than ever to become a digital nomad.
Most digital nomads have two challenges with moving abroad:
The visa application process can be overwhelming, confusing, and take weeks – if not months – to complete.
Figuring out the logistics and details of actually relocating to a new country, like finding housing and paying taxes
That's why we built Nomads Embassy – to help digital nomads like you live where they want.
In the next five years we strive to get 20,000 digital nomad visas, impacting positively on the world.
Frequently Asked Questions
Our Partners