The Costa Rica digital nomad visa is finally available as of July 2022! This is extremely exciting news for digital nomads looking to make a temporary home in a gorgeous country with ideal weather.
Costa Rica has long been a favorite destination for digital nomads. With its white sandy beaches, incredibly fresh fruit, and friendly culture, digital nomads have called this country home for many years.
Up until now, digital nomads could stay in the country for 90 days and would have to leave. Now, they are being officially welcomed with their own digital nomad visa to work remotely for one year. If the digital nomad has spent 180 days in Costa Rica during the visa period, they may renew it for a second year.
Along with the ability to stay for a year in Costa Rica, digital nomads can also open a local bank account with their visas. They are also exempt from paying local taxes in Costa Rica and may drive with their driver's license from their country of origin.
Visa holders will also be exempt from import taxes when they make their temporary move to Costa Rica. They are allowed to import two vehicles, computers, and other items tax-free.
Applicants may bring their spouse and dependents with them to Costa Rica with this visa.
This is a huge step for Costa Rica and digital nomads who love warm weather, strolling along beaches, and being part of a large community.
While the online application process may seem fairly simple for the Costa Rica digital nomad visa, it doesn't mean relocating to a new country is necessarily easy. With Nomads Embassy's hand-selected immigration lawyers, you'll experience a smooth and quick move to Costa Rica.
In this article, we'll review the Costa Rica digital nomad visa requirements, how to apply, and the benefits of moving to the country with this visa.
What is a Digital Nomad Visa?
A digital nomad visa is intended for remote employees, business owners, and freelancers who want to stay in a foreign nation for a longer period of time than a tourist visa allows.
These visas are technically more resident permits, allowing digital nomads to live in the country.
You must work for a foreign company (not one in your own country), operate a business, or work as a freelancer with clients from foreign countries to be eligible for a digital nomad visa.
This is ideal for digital nomads who wish to establish down somewhere without having to worry about crossing borders or overstaying their tourist visas.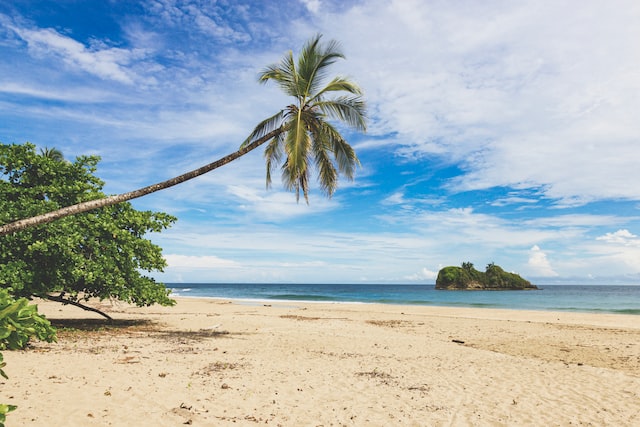 Costa Rica Digital Nomad Visa Requirements
There are a few requirements you must meet in order to be eligible for the Costa Rica digital nomad visa.
Valid Passport – Your passport must be valid at the time of applying
Work Remotely – You must be employed by or own a company registered outside of Costa Rica or freelance with clients outside of the country
$3,000 per Month Income – You must have a "stable" income from a remote job

$4,000 per month if you plan to bring family

Proof of Health Insurance – Your policy must cover you for the duration of the visa
If you meet the following requirements, you can start with the application process for the Costa Rica digital nomad visa!
Steps to Apply
Applying for the Costa Rica digital nomad visa is extremely easy as it is all done online.
Step 1: Gather Documents
Before you begin your application, it's a good idea to gather all of the documents you will need to submit. It's important to note that all documents must be translated into Spanish by an accredited translator before submitting.
You will need the following documents:
Copy of Passport
Proof of Remote Work
Bank Statements with Signed Affidavit
Proof of Health Insurance
Once you have all of these documents together, translated, and digitized, you may start the application process.
Step 2: Submit Application
You can fill out your application right online here.
You will have to create a username and passport to register your profile and upload your documents.
Step 3: Wait for Approval
It will take about 14 days for the government to process your digital nomad visa application. They will then notify you whether your application was approved or denied.
Step 4: Obtain Residence Documents
Once approved and you have arrived in Costa Rica, you have three months to obtain your residence permit with biometric data. You will have to make an appointment in the country and bring all of the documents you needed to apply for the visa with you.
Here, you will pay standard residence and immigration fees to receive your temporary residence permit.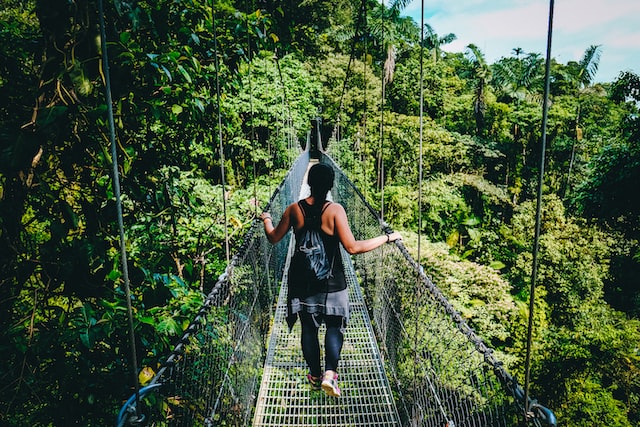 Why Costa Rica?
Costa Rica is truly an ideal spot for digital nomads to come and work remotely. They get to experience the pura vida lifestyle and explore some of the most beautiful beaches in the world. It's very popular among nomads from the USA or Canada as it's close to home and affordable to travel to.
Costa Rica tends to be a bit more expensive than other digital nomad destinations. However, it still costs less than many European and North American countries.
The wifi connection can be spotty if you plan to work from cafes and coworking spaces. However, the infrastructure is improving, and signals are getting much stronger with each coming year. Also, with the introduction of the Costa Rican digital nomad visa, the country is putting more effort into these features.
If you're looking for a laidback lifestyle where you can witness astonishing sunsets, enjoy flavorful food, and meet some of the happiest people in the world, then Costa Rica should definitely earn a spot on your list of digital nomad destinations.
Let Us Help You Apply for the Costa Rica Digital Nomad Visa
While applying for Costa Rica's digital nomad visa is fairly simple, you may still have questions about the process and the documents required. Don't let this discourage you from applying for the visa!
We have partnered with hand-selected immigration lawyers to help our readers apply for the Costa Rica digital nomad visa easily and quickly.
Fill in the contact form to get in touch with our immigration lawyers in Costa Rica to discuss how you can apply for the digital nomad visa and relocate today!
Want more digital nomad visa news and lifestyle tips? Join our newsletter to get valuable info right to your inbox every week!