Freelancers and remote workers now have the opportunity to relocate to a popular Southeast Asian country with the recently announced Sri Lanka digital nomad visa.
A long-time favorite destination thanks to the tropical weather, beautiful beaches, and affordable cost of living, digital nomads are excited with the news of a Sri Lanka digital nomad visa.
The digital nomad visa was proposed by the Minister of Public Security, Tiran Alles, and finally approved by the Cabinet of Ministers. Its goal is to boost smart tourism within the country by inviting digital nomads to stay long-term. 
We know that the visa is valid for one year and is renewable if the applicant continues to meet the monthly income requirements. There is no limit to renewals right now.
Digital nomad applicants may include spouses and dependents on their Sri Lanka digital nomad visa application.
While the Sri Lanka digital nomad visa has not officially launched yet, we will update this article with newly released information about the requirements and application process.
Sri Lanka joins other Southeast Asian countries, such as Malaysia, Thailand, and the Philippines, in offering a digital nomad visa to remote workers.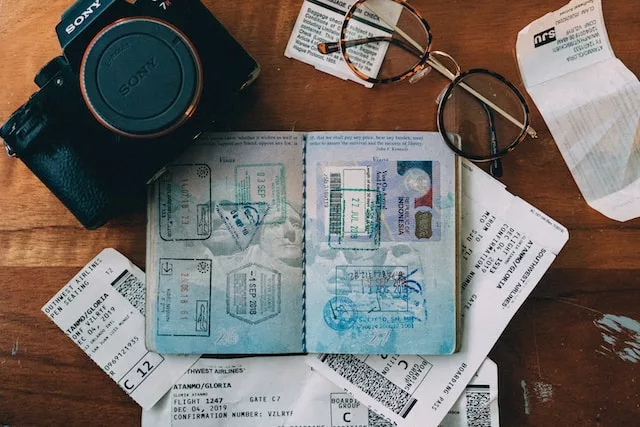 What is a Digital Nomad Visa?
A digital nomad visa is a temporary residence permit that allows remote workers to relocate to a foreign country. 
To be eligible for a digital nomad visa, you must work as an employee, freelancer, or business owner of/for a company or clients located abroad.
You will not have the right to seek local employment or engage in business economic activities when you obtain a digital nomad visa.
Many digital nomad visas allow applicants to bring family members, such as spouses and children, with them. This is especially ideal for digital nomad visas that can lead to permanent residency.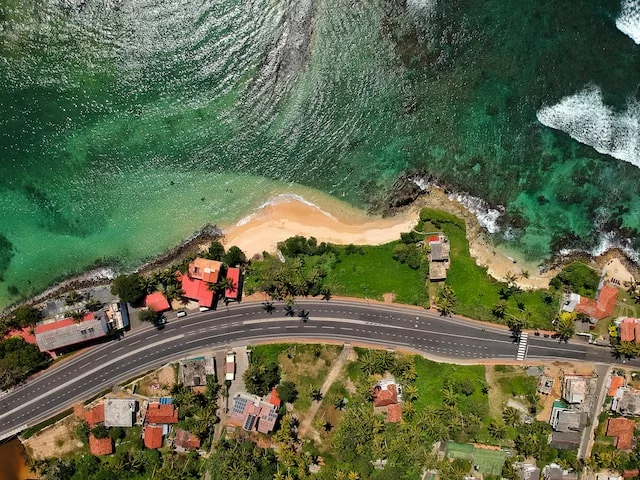 Sri Lanka Digital Nomad Visa Requirements
As we wait for more information about the Sri Lanka digital nomad visa requirements, this is what we know so far.
Valid Passport – You must have a passport valid for at least six months after you enter Sri Lanka
Work Remotely – You must work remotely as an employee, business owner, or freelancer earning income from abroad
Earn $2,000 USD per Month – You must meet the minimum income requirement and have your funds deposited into a Sri Lankan bank account
International Health Insurance – You must have international health insurance with coverage in Sri Lanka for the duration of your stay 
We will update these requirements as we learn more. 
Steps to Apply
[COMING SOON!]
So far, we know there will be a flat visa application fee of $500 USD for individual applicants and families.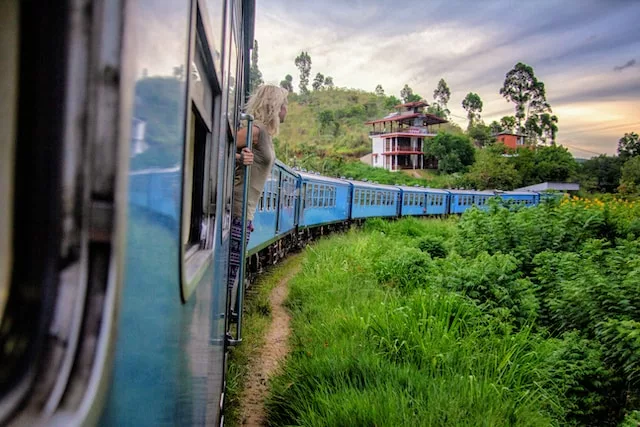 Sri Lanka for Digital Nomads
The Southeast Asian country of Sri Lanka has been a long-time favorite destination for digital nomads craving adventure, great food, modern cities, and intense jungle surroundings.
The capital city of Colombo is a popular spot for remote workers to settle thanks to the reliable wifi connection and coworking spaces available. However, there are coastal towns with sandy beaches that look straight from a calendar where digital nomads find themselves typing away and relaxing.
With an affordable cost of living, with full meals available for just a couple of dollars, digital nomads can stretch their dollars quite far while living comfortably in Sri Lanka. 
The growing digital nomad community is busy with activities such as hiking, exploring the national parks, surfing, and visiting elephant refuges.
Apply for Digital Nomad Visas Worldwide with Nomads Embassy
Finding the right digital nomad visa and moving forward to apply for it can be stressful, overwhelming, and confusing, with conflicting information online. Many digital nomads give up before they can even submit their documents and applications.
That's where Nomads Embassy: The World's First Embassy for Digital Nomads, comes in to help! 
We have partnered with hand-selected local immigration lawyers worldwide to assist our readers with their relocation abroad through our Done-for-You Digital Nomad Visa service.
Increase your chances of visa approval and streamline the application process with our professional lawyers and secure platform. 
Request your free eligibility check and see which digital nomad visas you can apply for today!