Digital nomads around the world are ecstatic to learn about the new and upcoming Southeast Asia digital nomad visas.
The region has been a longtime favorite destination for digital nomads who want affordable cities to live in and excellent wifi connections. Remote workers often frequent cities like Chiang Mai, Thailand, and Bali, Indonesia. 
Though countries in Southeast Asia have fairly limited stays for tourist visas, many digital nomads have found their way around them with strategic planning. However, with the new Southeast Asia digital nomad visas, digital nomads can stay in one of these gorgeous countries even longer.
These Southeast Asia digital nomad visas allow remote workers to settle down and truly call the country home. Some of the Southeast Asia digital nomad visas have much longer residence permits than other similar visas too.
In this article, you'll find a comprehensive list of Southeast Asia digital nomad visas that are available to apply for now and ones that are expected to become available soon.
Make sure to bookmark this page or join our newsletter for the latest digital nomad visa news. 
What is a Digital Nomad Visa?
Before we dive into the Southeast Asia digital nomad visas that are available or coming soon, let's just go over exactly what a digital nomad visa is.
A digital nomad visa allows remote workers to temporarily live in a foreign country. 
To be eligible for this type of visa, you must earn your income remotely from outside of the country where you wish to apply for the digital nomad visa.
Digital nomad visa holders are not allowed to seek employment or engage in local economic business activities.
These visas are ideal for digital nomads who have fallen in love with a destination and want to live there longer than a tourist visa allows.
Available Digital Nomad Visas in Southeast Asia
In the last year, Southeast Asia digital nomad visas were introduced. Until then, many digital nomads had to travel throughout the region, visiting many different countries to avoid overstaying their tourist visas.
Now, they can stay in their favorite country from six months to ten years, depending on the digital nomad visa they apply for.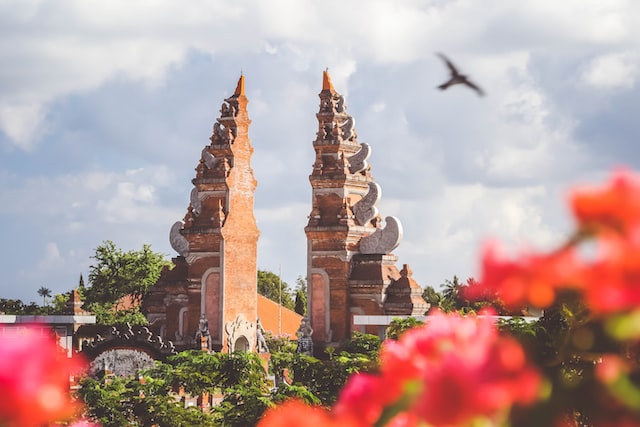 Indonesia B211A Visa
While Indonesia's B211A visa is not technically a digital nomad visa, it is a great alternative for remote workers to live in the country for six months.
As we anxiously await for the official Indonesia digital nomad visa (more mentioned at the end of the article), the B211A is an excellent option for remote workers who want a taste of the Bali lifestyle.
The initial visa is granted for 60 days, but can be renewed twice. It's fairly easy to apply for, especially when you get assistance from Nomads Embassy's immigration lawyer partners.
Visa Term: 60 days (renewable twice for a total of 180 days)
Visa Requirements
Valid passport
Fully vaccinated against COVID-19
$2,000 bank balance or sponsorship in Indonesia
Exit ticket from Indonesia
Read more about the requirements and how to apply for Indonesia's B211A visa here.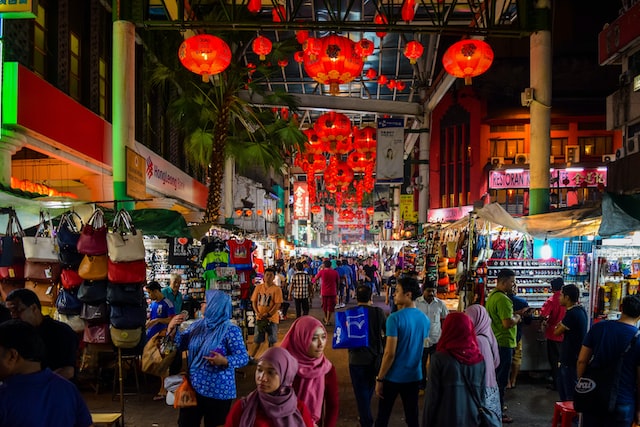 Malaysia
Malaysia's digital nomad visa is officially known as the Professional Visit Pass.
It is specifically for digital nomads who work remotely in the digital domain. For example, you must work as a digital marketer, IT consultant, programmer, content creator, and similar.
The entire visa application process is done right online, making it one of the easiest digital nomad visas to apply for.
With a large startup and tech community, Malaysia is an ideal place for digital nomads who want to network while exploring a new country.
Visa Term: 3 months (renewable up to 12 months)
Visa Requirements
Valid passport
Work remotely in the digital domain
Earn $24,000 per year
Travel or health insurance coverage in Malaysia
Clean criminal record
Read more about the requirements and how to apply for the Malaysia digital nomad visa here.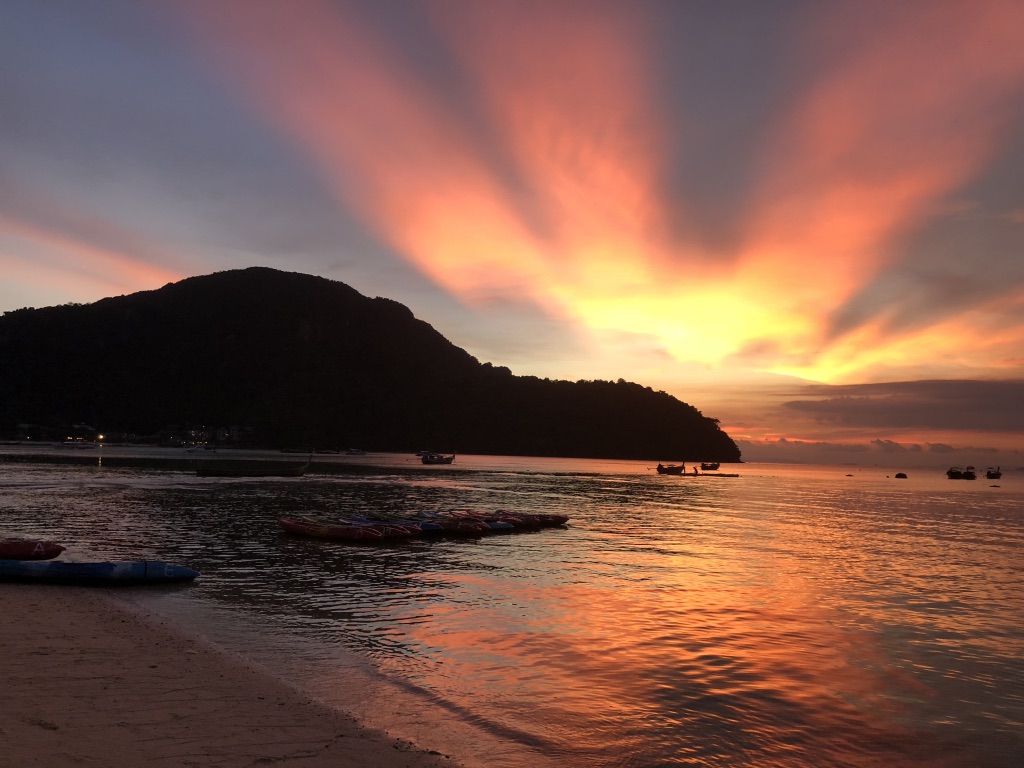 Thailand
Thailand's Long Term Residence Visa may be the hardest digital nomad visa to obtain.
The requirements make the visa extremely selective. While there are three categories for those who are eligible (Work from Thailand, Wealthy Global Citizens, and Wealthy Pensioners), each one has very elite requirements.
For example, Wealthy Global Citizens must prove they have $1 million in assets and make a $500,000 investment in Thailand.
The Work from Thailand category applicants must earn at least $80,000 annually and hold a Master's Degree.
However, if you meet these requirements, you will be granted a 10-year residence permit allowing you to live in Thailand.
Visa Term: 10 years
Visa Requirements
Valid passport
Work remotely and earn $80,000 per year
Have $1 million in assets (if applicable)
Invest $500,000 in Thailand (if applicable)
Health insurance coverage in Thailand up to $50,000
Read more details about the individual categories, the requirements, and how to apply for the Thailand digital nomad visa here.
Southeast Asia Digital Nomad Visas Coming Soon
With so many popular digital nomad destinations in Southeast Asia, we are anxiously awaiting new digital nomad visas to become available in the region.
The information below is simply what we know right now. The details about requirements and the application process are sure to change depending on the government.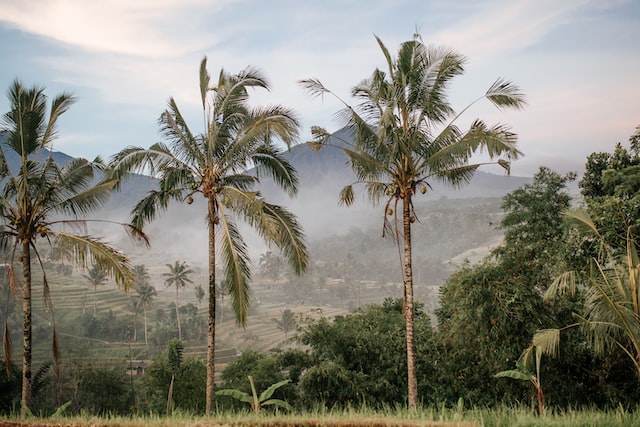 Indonesia
In June 2022, Indonesia announced plans to offer an official digital nomad visa. This news was welcomed by digital nomads worldwide as Bali and Canggu are extremely desired remote work destinations.
Along with the ability to live in the country for five years, there also would be a tax break for digital nomads. They wouldn't owe local taxes on their worldwide income during their time in Indonesia. This is a huge benefit for tax-savvy digital nomads.
While we don't have much more information about the visa, you can read more details about Indonesia's digital nomad visa here.
Why Digital Nomads Work from Southeast Asia
There are so many benefits of working remotely from Southeast Asia as a digital nomad.
Firstly, the cost of living is extremely affordable, especially for those digital nomads earning salaries in the West. We just want to remind you that while you're taking advantage of low-cost countries, you should also be conscious that you should give back as a digital nomad.
Secondly, there is a large digital nomad community in cities like Bali, Chiang Mai, Penang, and Hanoi. You can see digital nomads from all over the world working on their laptops from cafes and restaurants everywhere you go.
Lastly, the wifi situation in Southeast Asia is extremely reliable. In major cities, you can expect to have excellent connection almost anywhere. The region is well-known for its technological advancement when it comes to tech.
Apply for Southeast Asia Digital Nomad Visas with Nomads Embassy
Applying for a digital nomad visa can be overwhelming and confusing, especially when you must make an appointment at an embassy or consulate.
Nomads Embassy is here to simplify your digital nomad visa application process!
We have searched and hand-selected immigration lawyers in Southeast Asia to assist you in your digital nomad visa application and relocation process. Plus, with the Nomads Embassy platform, you can securely upload your documents and communicate with your lawyer easily and safely.
Are you ready to get started on your Southeast Asia digital nomad visa?
Simply complete the contact form in the individual visa article (found in the menu at the top of the page) to schedule a call with us!