The government introduced the Romania digital nomad visa on December 21, 2021. It is now officially available and accepting applications.
Home to Bucharest, one of the best cities in Europe for digital nomads, Romania officially encourages digital nomads to come and live in the country for at least a year with the new visa.
The digital nomad community has long been attracted to Romania as a destination mostly due to its reliable wifi connection, extremely affordable cost of living, and the fact that it is outside of the Schengen Area. 
The Romania digital nomad visa allows remote workers to live in the country for one year with the ability to renew it for an additional year.
Romania recently passed a new favorable tax law for digital nomads in April 2023. If they stay in the country for more than 183 days, digital nomads will benefit from not paying social security, social healthcare, or income tax.
Romania is yet another country in Eastern Europe to offer a digital nomad visa to remote workers. They join Croatia, Czech Republic, Estonia, Montenegro, and Greece in welcoming digital nomads to the area.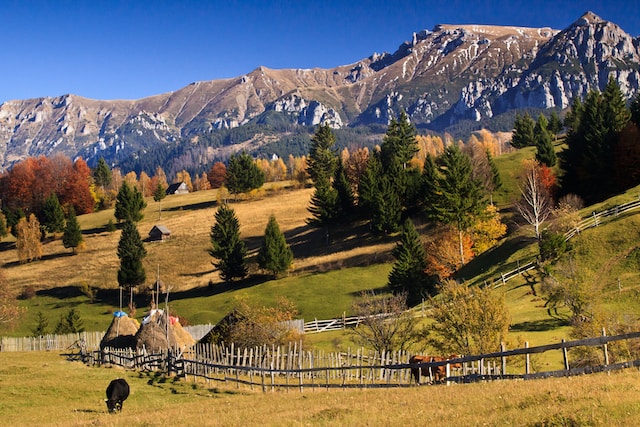 What is a Digital Nomad Visa?
A digital nomad visa is intended for remote employees, company owners, and freelancers who want to stay in a foreign nation for a longer period of time than a tourist visa permits.
To be eligible for a digital nomad visa, you must work for a foreign company (not one in the country where you apply for the visa), operate a business, or work as a freelancer with overseas clients.
This is ideal for digital nomads who wish to establish a base someplace without worrying about crossing borders or overstaying their tourist visas.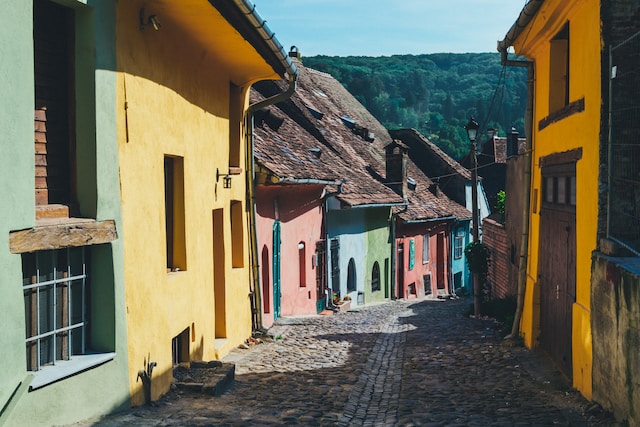 Romania Digital Nomad Visa Requirements
To be eligible for the Romania digital nomad visa, you must meet the following criteria:
Valid Passport – Your passport must be valid
Earn 3x National Average Income (3,300€/month) – You must earn at least three times the average Romanian salary
Work Remotely – Provide proof you work remotely as an employee, freelancer, or business owner established outside of Romania
Health Insurance – You must have coverage of at least €30,000 during your stay in Romania
Clean Criminal Record – An official background check from your country of origin
Steps to Apply for the Romania Digital Nomad Visa
The application process for the Romania digital nomad visa is fairly simple compared to other digital nomad visas. Applicants have the option to apply either online through the Romania e-visa portal or at the nearest Romanian embassy or consulate.
Step 1: Gather Documents
Before you begin your application, it's a good idea to gather all of the necessary documents required to submit.
Below are some of the documents you will need:
Copy of Passport – You must submit a copy of the biometric page
Proof of Remote Income – bank statements from the last six months
Official Tax Documents – Apostilled documents proving you have paid taxes on your income or business to your country of residence or where the business is established
Proof of Employment or Business Ownership – original documentation, such as employment contracts and business establishment
Rental Agreement – An address of where you will be staying in Romania
Proof of Health Insurance – Present a health insurance policy with at least €30,000 in coverage
Certified Criminal Background Check – Apostilled criminal background check from your country of residence
Entry Ticket – Flight confirmation, train or bus ticket, or a drivers license with the car's details for when you come to Romania
Letter of Intent – Written letter stating your motivation for coming to Romania and what you intend to do there
All of these documents must be translated into Romanian by an accredited translator and certified.
When uploading them to the e-visa platform, they must be no larger than 2 MB. You can upload documents in jpeg, jpg, tif, png, bmp, txt, rtf,  or pdf formats.
Step 2: Submit Application
Applicants may submit their Romania digital nomad visa application through the online visa portal or at the nearest Romanian embassy or consulate.
The website suggests submitting your application and documents no later than two weeks and no more than three months before you plan to visit Romania.
You must also pay the application fee of €120. This can be done via credit card on the platform.
If you choose to apply through a Romanian embassy or consulate, you may request a visa appointment on their website. When you attend the appointment, bring your completed application form, supporting documents, and payment for the fees.
Step 3: Wait for Approval
When applying through the online portal, it can take seven to fourteen business days to receive an answer about your Romania digital nomad visa application.
It may take longer, up to 60 days, when applying through an embassy or consulate.
Step 4: Apply for Residence Permit
Once your visa is approved, you can travel to Romania. You will have 90 days to apply for a residence permit at the General Inspectorate of Immigration or IGI.
You should bring your approved visa along with the documents you submitted with your visa application. There will be another application to fill out for the residence permit.
There is an additional fee of €120 for the residence permit, which may be paid in cash or by bank settlement.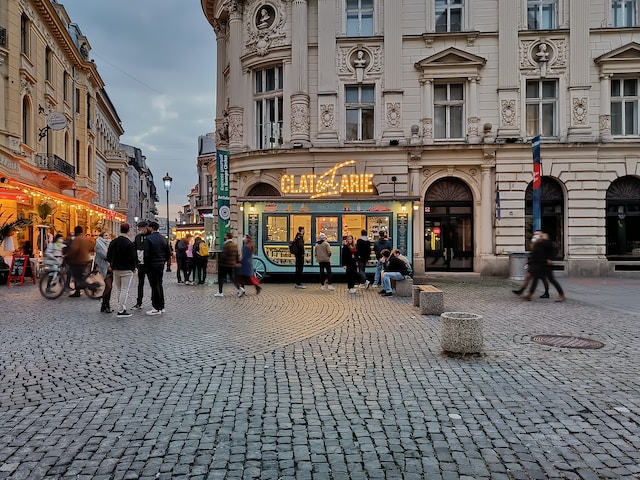 Why Romania?
Romania, especially Bucharest, has been a popular destination amongst digital nomads for years. It's especially attractive because of its very affordable cost of living. If you are eligible for the Romanian digital nomad visa, then you'll surely live a more luxurious lifestyle than compared to other parts of the world.
There is a lot of startup hustle and bustle within Bucharest as well. You can find many entrepreneurs working in the many coworking spaces the city offers. Plus, the wifi is extremely reliable and fairly quick – perfect for digital nomads.
Transportation is easy to navigate and Uber is also available within the country. So, you can explore the cities and countryside at your convenience while you stay here.
As for the weather, this is the perfect destination for those who don't like sweltering summers and don't mind colder winters.
There are plenty of things to do in Romania such as visiting Medieval castles, museums, experiencing the nightlife, and enjoying the incredible nature. With a thriving digital nomad community, you'll surely find your tribe while in this beautiful country.
Let Us Help You Apply for the Romania Digital Nomad Visa
Even after reading this article and step-by-step guide, applying for a digital nomad visa can be overwhelming and time-consuming. Luckily, you don't have to apply for it on your own!
Nomads Embassy can help you apply for the Romania digital nomad visa with our trusted and professional partners. 
From submitting your visa application to communicating with consulates to helping you find an apartment in Romania, our hand-selected immigration lawyers are here to simplify your relocation to Romania as a digital nomad.
Simply fill out the form above to speak with our immigration lawyers about applying for the Greece digital nomad visa today!