Remote workers looking for a tropical lifestyle can now apply for the Ecuador digital nomad visa.
Officially referred to as the Rentista for Remote Work Visa, this visa is excellent for remote workers and digital nomads who are looking for a change of scenery. Ecuador's digital nomad visa allows remote workers to live in the country for up to two years.
With a low cost of living and a high-quality lifestyle, digital nomads have been exploring Ecuador for years. Now with the digital nomad visa, they can stay longer than the allowed six months with a normal tourist visa.
Applicants may also bring their spouses and dependents with them to Ecuador with this visa.
Those who obtain the Ecuador digital nomad visa will not be liable to pay tax on income earned outside of Ecuador too. This is excellent news for digital nomads working for companies abroad or with clients located outside of the country.
Ecuador joins other South American nations in welcoming digital nomads, including Brazil, Colombia, and Argentina.
What is a Digital Nomad Visa?
A digital nomad visa allows remote workers to reside temporarily in a foreign country.
Technically, digital nomad visas are temporary residence permits, typically lasting anywhere from six months to two years. Some have the ability to renew for up to five years.
To be eligible for a digital nomad visa, you must work remotely as either an employee, business owner, or freelancer, earning an income outside of the country where you wish to reside.
Digital nomad visas are excellent for digital nomads who are exhausted from traveling every other month and would like to settle down in a destination temporarily. This offers them the opportunity to truly get to know a country.
It's also a great opportunity for families searching for a change of scenery and some adventure.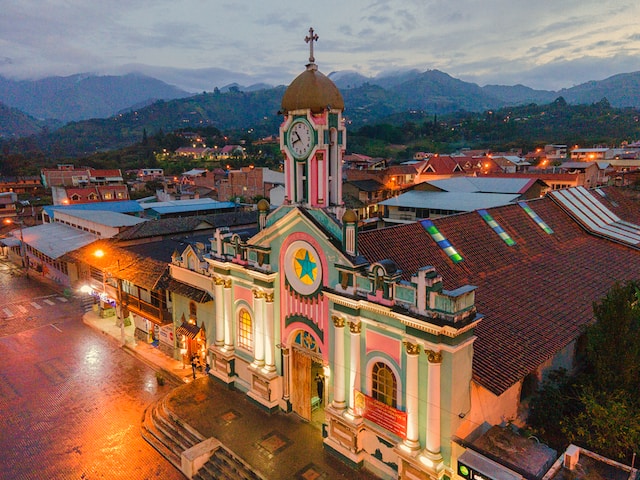 Ecuador Digital Nomad Visa Requirements
Every digital nomad visa has a list of specific requirements to be eligible to apply. Below are the requirements for the Ecuador digital nomad visa.
Valid Passport – Your passport must be valid for at least six months when applying
Work Remotely – You must work as an employee, freelancer, or own a business located outside of Ecuador
Earn $1,350/month – You must meet the minimum income requirement, which is 3x the basic salary in Ecuador

For each dependent, the income minimum increases by $250

Health Insurance Coverage – You must have health insurance coverage in Ecuador
Clean Criminal Record – You must not have any marks on your criminal record
Important to Note: Citizens of the following countries are restricted from applying for and receiving this type of visa – Afghanistan, Angola, Bangladesh, Cameroon, North Korea, Cuba, Egypt, Eritrea, Ethiopia, Philippines, Gambia, Ghana, India, Iraq, Iran, Kenya, Libya, Nepal, Nigeria, Pakistan, Democratic Republic of Congo, Senegal, Syria, Somalia, Sri Lanka, Venezuela, Vietnam, and Yemen.
If you meet all of these requirements, then you can start your application process for the Ecuador digital nomad visa.
Steps to Apply
The application process for the Ecuador digital nomad visa can take anywhere from two to four months, depending on the embassy or consulate you work with.
To ensure all of your documents are correct and you are compliant with the process, we do recommend working with an immigration lawyer in Ecuador.
Step 1: Gather Documents
Before you begin the application process, we suggest gathering all of the necessary documents you'll need to apply.
You'll need the following:
Copy of Passport
Two Passport Photos (2×2 inches)
Proof of Remote Work
Proof of Income
Health Insurance Policy
Certified Criminal Record
Proof of Relationship with Dependents (if applicable)
It's important to note that all of your documents must be apostilled and translated into Spanish. The apostille must not be older than six months.
Step 2: Submit Application
You will submit your Ecuador digital nomad visa application and digitized documents through the virtual consulate website. 
Register your email and create an account to get started.
Fill in the required information and upload the requested documents.
You will choose the consulate nearest you to schedule your appointment after submitting your application.
Once you submit your application, you'll receive a processing number in a confirmation email. Use this number to go back into the platform and pay the $50 USD application fee.
Step 3: Attend Visa Appointment
After submitting your application online, you will attend your visa appointment at the requested Ecuadorian embassy or consulate.
Bring your physical documents with you, just in case. At the appointment, they will verify your identity, application, and documents.
Step 4: Wait for Approval
It can take a couple of months to receive approval for your Ecuador digital nomad visa.
Your visa will be issued via email.
Once approved, you will be required to pay a $400 USD visa fee on the platform, just as you paid the application fee.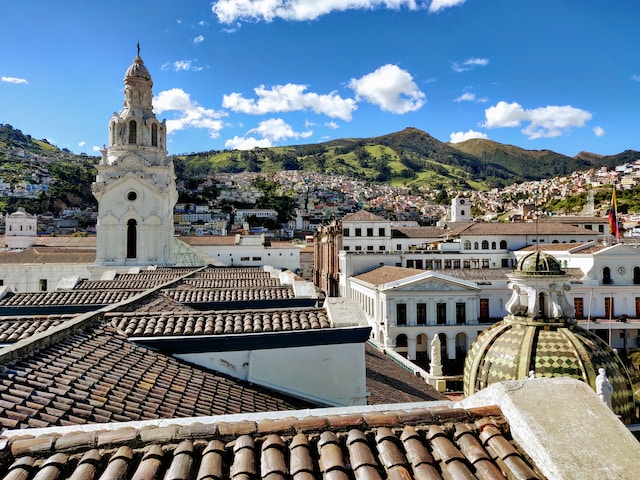 Ecuador for Digital Nomads
Digital nomads have been flocking to Ecuador for years now. Thanks to the gorgeous and diverse sceneries, including beaches, cities, and the Amazon rainforest, digital nomads have a chance to experience incredible sights away from their computer screens.
You'll find many digital nomads making homes for themselves in the country's capital city, Quito. As the second highest capital in the world, elevated at 2,850 meters, Quito has stunning architecture to admire, cafes with free wifi, and some coworking spaces for digital nomads.
For those who want to get more in touch with nature, many digital nomads explore the Galapagos and smaller villages like Intag Valley and Bahia de Caraquez.
It's important to note that the internet speed in Ecuador is not as fast as you may find in other countries. So, we suggest investing in a global hotspot to ensure you're always connected and able to meet deadlines.
With a low cost of living, excellent cuisine, and out-of-this-world nature, Ecuador is an entertaining and adventurous destination for digital nomads.
Get Professional Help with Your Digital Nomad Visa Application
While articles like these are super helpful in learning about digital nomad visas worldwide, you may still feel a bit overwhelmed and confused about how to file your application.
Don't worry, it's normal!
Luckily, you have Nomads Embassy to help you through the entire process.
We have partnered with hand-selected immigration lawyers worldwide to assist our readers in applying for digital nomads. You can always ensure you're applications are compliant and fast, and this may increase your chances of approval.
Are you ready to start a new digital nomad chapter in Ecuador?