Last Updated on 22 November 2023 by Brittany
When considering exploring Latin American countries as a digital nomad, you often wonder about safety. You've heard stories from other travelers, and they've made you timid about booking your next destination.
No fear here! We've compiled a list of the safest countries in South America for digital nomads to travel freely and explore a new culture and destination with little worry.
South America has so many beautiful sights, delicious meals, and friendly people to offer travelers with a desire to get to know this part of the world. Unfortunately, South America as a whole has a reputation for being dangerous.
As an open-minded digital nomad ready to take on whatever challenges may present, South America should not be a continent you skip because of the elaborate news stories you hear.
Many digital nomads fall in love with some of the safest countries in South America and decide to relocate there thanks to the digital nomad visas in South America.
If you are considering venturing to another part of the world with South America on your mind, this blog post will help you plan out your travels and decide where to go.
So, let's dive into the safest countries in South America for digital nomads!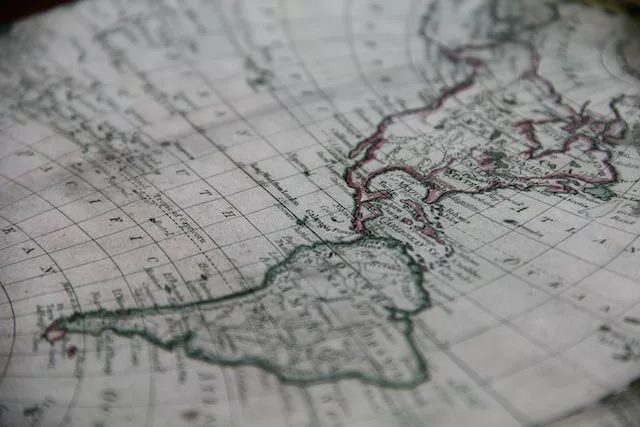 How We Calculated the Safest Countries in South America
While the idea of feeling safe is quite relative, there are ways to statistically calculate safety when compared to other countries.
So, how did we calculate the safest countries in South America for digital nomads in this article?
We used the Global Peace Index's rankings to rank the safest countries in South America. The GPI uses indicators such as societal safety and security, ongoing domestic and internal conflict extents, and degree of militarization to determine the safety ranking of a country.
While the GPI is an excellent resource to get an idea of what countries are considered safe, safety is difficult to measure and also depends on personal experience.
Safest Countries in South America for Digital Nomads
It's a big decision to travel to another continent and work remotely as a digital nomad. It requires a lot of research, planning, and reading about other people's experiences there.
Fortunately, you came across Nomads Embassy: The World's First Embassy for Digital Nomads, where we simplify the lifestyle of traveling and working remotely.
With our list of the safest countries in South America, you can base your travels on their rankings and even decide to stay longer if you qualify for a digital nomad visa.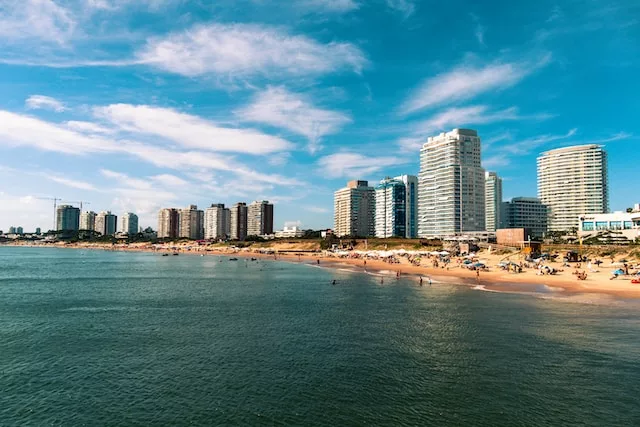 1. Uruguay
Uruguay ranks as the safest country in South America. With the tranquility of its atmosphere, it is an ideal getaway from bustling and noisy work settings.
One of the significant benefits of choosing Uruguay is its robust technological infrastructure. For digital nomads, this means a very reliable and affordable internet service that enables you to be connected anywhere. Besides, Uruguay is known for its open and friendly people, giving you a sense of belonging in no time.
But the perks of living in Uruguay extend beyond just work. Your weekends and leisurely hours can be spent enjoying Uruguay's breathtaking landscape. This country boasts of a mix of urban and rural beauty – from pristine beaches and picturesque farms to stylish architecture and bustling markets.
You'll find that many Uruguayans speak an adequate level of English, so communication should not be a problem.
Whether you like spending your free time in cafes, surfing on the beach, or exploring museums, Uruguay has you covered.
Digital nomads can also relocate to Uruguay for one year with the Uruguay digital nomad visa. With no income requirement and just a $10 application fee, it's one of the easiest digital nomad visas to apply for.
Check your eligibility for the Uruguay digital nomad visa now!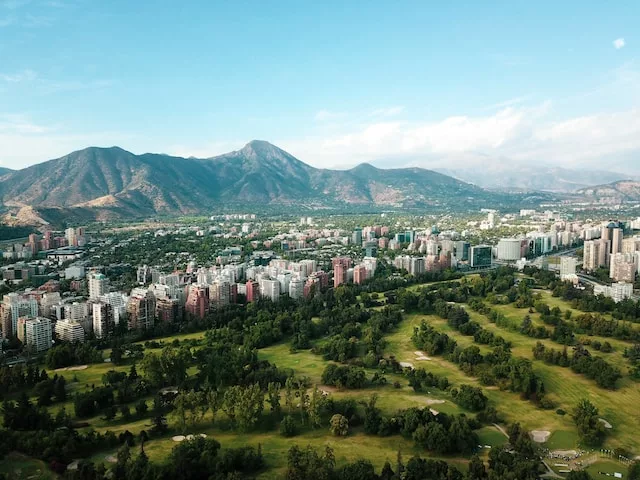 Chile
Known for its robust economy, stable political environment, and breathtaking landscapes, Chile offers an unparalleled experience for digital nomads.
Its cosmopolitan capital, Santiago, buzzes with innovation and creativity, offering excellent co-working spaces with reliable Wi-Fi, perfect for digital nomads. Santiago's impressive cityscape with towering skyscrapers is contrasted by the stunning Andes Mountains horizon. The city's network of public transport with metros and buses facilitates ease of movement.
Valparaiso, another significant city, is more appealing to artistic nomads. Known for its bohemian vibe and vibrant street art, Valparaiso is a UNESCO heritage site boasting a unique blend of culture, history, and modernity.
Moving toward the South, cities like Puerto Varas and Puerto Natales provide a captivating environment for those who seek tranquility and inspiration from nature.
When it comes to connectivity, you can rely on speedy and dependable Wi-Fi across urban centers and tolerable connections in less populated regions. Moreover, with its advanced telecommunications infrastructure, connectivity issues are the least of a digital nomad's worries in Chile.
Chile isn't just about work; it's about adventure, too.
Snow-capped mountains, unique wildlife, and expansive vineyards offer endless exploration opportunities. Try skiing in the Andes, stargazing in the Atacama Desert, or wine tasting in the Casablanca Valley.
The diverse Chilean landscapes ensure there's always a new adventure waiting for you.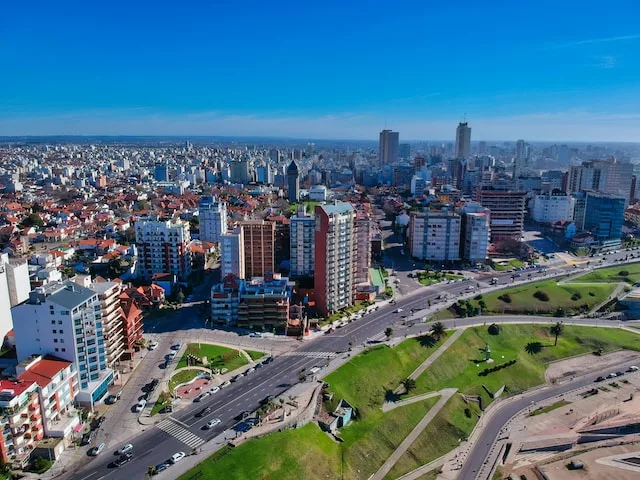 Argentina
Known for its mesmerizing landscapes, world-famed football, and enticing tango dance, this South American gem holds plenty of charm that can lure any traveler.
In Argentina, Buenos Aires, the capital, is a hotspot for digital nomads. It's a bustling city buzzing with vibrance and energy around the clock. Here, you'll find a blend of grandeur of European architecture and high-rise modern buildings, presenting a captivating cityscape that's worth exploring.
Internet connectivity in Argentina is pretty reliable, with an average internet speed of 25.51 Mbps. So, you wouldn't sweat about staying connected with your digital nomad community. Besides, there are plenty of coffee shops and co-working spaces offering free high-speed Wi-Fi for you to plug in and work at your pace.
The transportation system in Argentina is reasonably organized, providing convenient accessibility for residents and visitors alike. Buses, trains, and taxis are readily available, along with bike rental services and walkable streets for those who prefer a healthier alternative.
Digging into the Argentine culture, you would get a taste of their affection for social activities, sports, and arts. The people here are warm and friendly, embracing the digital nomad community with open arms.
Attending a football match or learning the tango could become exciting pastimes, not to mention the delectable Argentinian asado (barbecue) that you must not miss.
For those remote workers who fall in love with the country, they can apply for the Argentina digital nomad visa and live there for up to two years!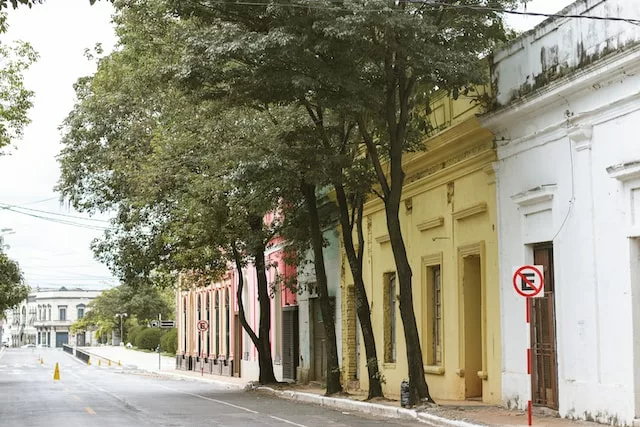 Paraguay
Often off the radar for many digital nomads, Paraguay has steadily been catching the attention of digital nomads globally. This small and landlocked country presents a unique blend of natural beauty, indigenous culture, and burgeoning urban life, making it an intriguing location for remote working.
Its capital city, Asuncion, is a captivating mixture of historic architecture and modern amenities. Fast Wi-Fi is prevalent in most parts of the city, with several co-working spaces providing reliable internet connectivity— a crucial necessity for digital nomads.
The culture in Paraguay is rich, vibrant, and diverse. The local people, known as Guarani, are exceptionally friendly and welcoming, making it easy for foreigners to feel at home. Engaging in local customs and traditions— from Paraguay's distinctive music and dance forms to its unique cuisine— can provide a refreshing break from work.
Besides its charming culture, Paraguay offers a host of benefits for digital nomads. First and foremost, it's a cost-effective destination.
The cost of living is relatively low, including accommodation, food, transportation, and even entertainment. What's more, the country boasts a pleasant subtropical climate, ensuring sunny days for the most part of the year— perfect for those who prefer outdoor working environments.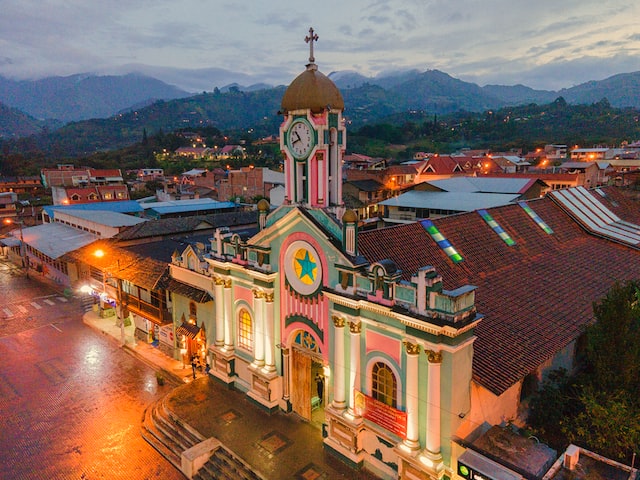 Ecuador
Ecuador proves to be an exceptional dwelling for digital nomads. With its beautiful cities, diverse culture, and a reliable internet connection, it has everything a digital nomad would need.
The vibrant cities of Quito and Cuenca, famed for their historical charm, nested among the Andean highlands, and Guayaquil, known for its modern amenities and stunning riverfront, offer a fantastic mix of urban life. You'll never run short of unique backdrops for your remote workspace.
Be it exploring the incredible biodiversity in the Amazon, surfing at the beach or hiking the Andean mountains, Ecuador is an adventurer's paradise. Moreover, the famous Galapagos Islands, teeming with unique wildlife, gives you a once-in-a-lifetime opportunity.
You'll find WiFi speeds are more than enough to carry out daily work in most parts of the country, averaging around 16 Mbps. While it might not be ultra-high-speed, it's certainly sufficient for most remote work needs.
Ecuador offers reliable public buses in cities, and inexpensive inter-city buses. Taxis and app-based services like Uber are also readily available and fairly cheap, making it easier to navigate through the country.
Ecuadorians are warm and friendly, and the nation hosts an array of cultural festivals throughout the year, showcasing local music, dance, and traditional food. Its culture is a vibrant tapestry of indigenous, Spanish, and Afro-Ecuadorian influences, which is sure to captivate you.
Digital nomads often fall in love with Ecuador and all it has to offer. So much so that they apply for the Ecuador digital nomad visa, which allows them to live in the country for up to two years if they earn $1,350 per month.
Check your eligibility for the Ecuador digital nomad visa today!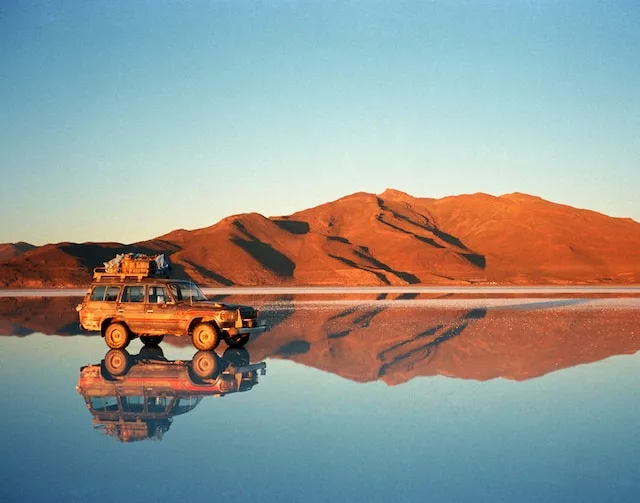 Bolivia
There's a shared belief among travelers that Bolivia is one of South America's best-kept secrets. This charming and diverse country is filled with breathtaking landscapes, vibrant cities, historical sites, and unique cultural experiences that are sure to make your remote work journey an unforgettable one.
La Paz and Santa Cruz are among the preferred cities for digital nomads, offering a perfect blend of traditional and modern amenities.
La Paz, the administrative capital, is renowned for its dramatic setting as it's the world's highest capital city.
On the other hand, Santa Cruz is known for its tropical savannah climate, bustling economy, and vibrant nightlife.
Bolivian culture, a blend of native and Spanish influences, is rich and diverse. It's an immersive experience where you'll feel the vibrant energy of the local markets, dances, and festivals. Gastronomically, Bolivian cuisine is a treasure trove of flavors you'll definitely want to explore.
Bolivian cities have nearly ubiquitous Wi-Fi, and it's generally fast enough for you to complete your digital tasks without a hitch. Some cities boast an average Internet speed of 11.47 Mbps, making it feasible for you to hold video calls or work with sizable files.
Getting around Bolivia is relatively easy. Intracity and intercity transport options include buses, taxis, cable cars, and shared mini-vans. The public transportation system is extensive and affordable, affording you the opportunity to get a feel for the city's heartbeat.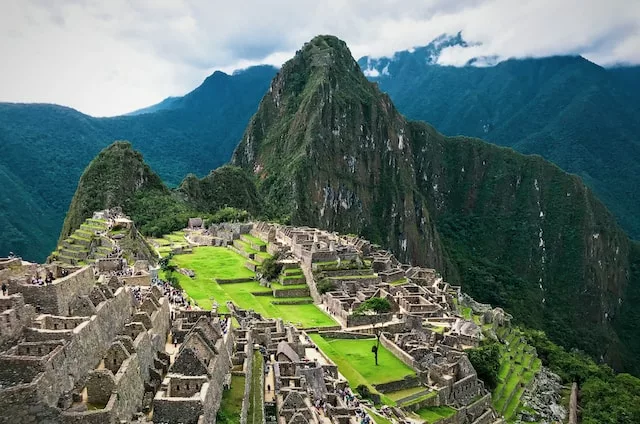 Peru
Last but not least on our list of the safest countries in South America is Peru.
A gem set high in the rugged Andes Mountains, Peru is a land with a rich history, dating back to ancient times. It's a wonderful destination for digital nomads not only for its safety but the myriad of experiences it offers.
The political and economic hub, Lima, painted with colonial architecture, adorned by beautiful parks and crowned by a splendid coastline, is a place certainly worth basing yourself from. Its cosmopolitan atmosphere, coupled with its safe setting, makes it an ideal location for those wanting to blend work with leisure.
Then, there's Cusco, which was once the capital of the Inca Empire. This city will bewitch you with its fusion of Inca wonders and Spanish colonial grandeur. It's not just its beauty that's captivating, but its safe and adaptable environment for digital nomads.
The majestic Machu Picchu, an Inca city lost to time, is within reach and is a definite excursion to take while based in Cusco.
Despite Peru's ancient roots, the nation has embraced modernity, offering great public and private transportation across the country. Buses, taxis, and domestic flights make exploring Peru easy and reasonable.
In terms of connectivity, you'll be impressed. The country has an average internet speed sufficient for most online work scenarios. More importantly, Wi-Fi is widely accessible in public areas, hotels, restaurants, and especially coworking spaces.
You'll find quite a number of coworking spaces in both Lima and Cusco, providing a professional yet flexible environment for you to work from.
Together, the generous variety of safe cityscapes, rich cultural history, contemporary comfort, and world-class cuisine make Peru a dream destination for digital nomads looking to enjoy South America.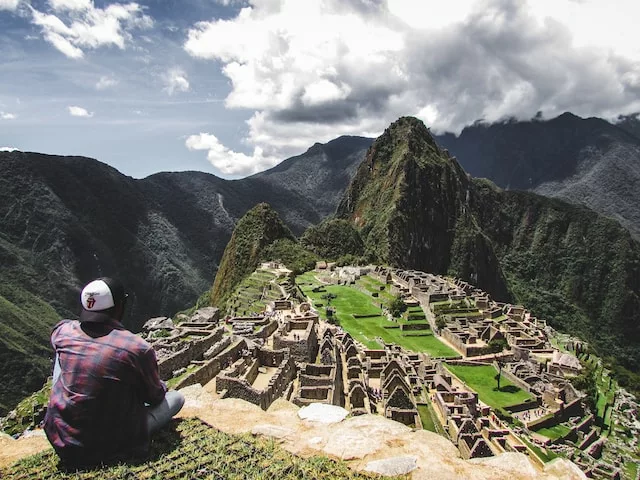 Tips for Staying Safe in South America
While you may be traveling through the safest countries in South America, it's still important to take safety precautions. You never know what can happen while in a foreign country.
Be Aware of Your Surroundings
While it's tempting to walk around a gorgeous new city with your own soundtrack thanks to noise-cancelling headphones, it doesn't put you in the safest position.
Be aware of your surroundings and walk around listening and watching who and what is happening in your vicinity. It's always a good idea to be on guard just in case things take a turn.
Protect Your Belongings
Whether you're staying in a hostel or working from a cafe, keeping an eye on your belongings and valuables is important while traveling.
Use lockers when possible to place your passport, wallet, and computer. Always keep your bag and computer with you while working from a cafe – even when you get up to use the bathroom.
The worst thing that can happen to a digital nomad is having their computer or phone stolen!
Don't Show Off Expensive Gadgets
It's nice to have the latest iPhone model or iPad release, but don't be flashy about it. While you may use your expensive and hard-earned electronics, it's important to keep it on the down low.
When walking around the streets taking photos, keep both hands on your equipment and tuck it back into your bag when you're finished.
Avoid Walking Alone Late at Night
When possible, avoid walking alone on the streets late at night in an unfamiliar destination. Instead, grab a taxi, bus, or metro. Even if it means spending a little extra money, it is worth it for your safety!
Ask for Advice from Locals (Not Vendors)
Cultures in South America tend to be exceptionally friendly. If you ask for directions, advice, or how to do something, locals will be more than happy to assist you or answer questions.
However, it's a good idea to avoid asking vendors for advice or suggestions. They may try to scam you into spending money at their store or lead you in a direction where they have some personal interest.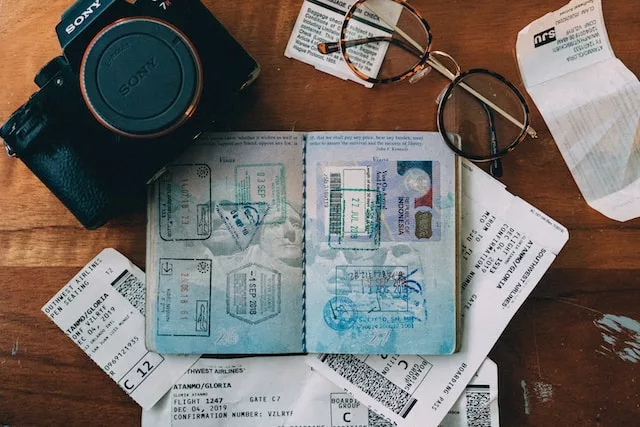 Relocate to South America for One Year with Nomads Embassy
Does the idea of living in one of the safest countries in South America for a year while working remotely sound exciting?
With a large digital nomad community in many of these countries, you are bound to make interesting and life-long friendships.
Plus, with digital nomad visas available, it's never been easier to apply with the help of Nomads Embassy!
We have partnered with hand-selected local immigration lawyers to assist our members with their digital nomad visa applications.
Through a seamless and secure process, you can increase your chances of getting a digital nomad visa -fast!
Request our free eligibility check to see which digital nomad visas you qualify for today!