Nomads Embassy: The World's First Embassy for Digital Nomads makes it easy to become and live as a digital nomad. 
How Nomads Embassy Started
Jack Gomarasca and Brittany Loeffler founded Nomads Embassy in 2020 after realizing digital nomads did not have a point of reference they could go to for information, support, and community.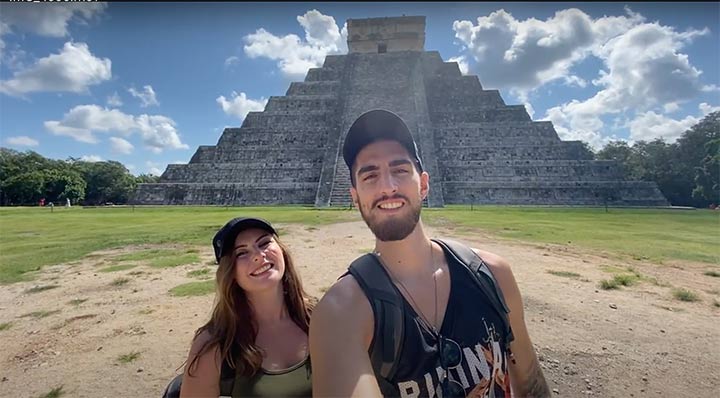 As seasoned digital nomads, Jack and Brittany felt there was a huge missing piece to the digital nomad lifestyle when they had started their own journeys. They were left to their own devices to figure out how to make money from their computers, which countries were digital nomad-friendly, and to find a helpful community of like-minded people. 
So, after making avoidable mistakes and finding plenty of misinformation online, they decided to fill that missing piece with Nomads Embassy. 
No longer will digital nomads have to go through their remote lifestyle journey alone. From beginning to end, Nomads Embassy is available for support, information, guidance, and community. 
How Nomads Embassy Makes Digital Nomad Life Easier
Nomads Embassy focuses on three pillars of digital nomad life: information, support, and community. 
Taking these three essential keys to a successful digital nomad lifestyle, Nomads Embassy offers solutions and guidance through each of them. 
Information
Nomads Embassy constantly produces ebooks, videos, blogs, and guides to help digital nomads on their journey. 
With an emphasis to share valuable and reliable information, Nomads Embassy is a trusted source among digital nomads; putting an end to having hundreds of tabs open comparing information from bloggers, travel guides, and official sources. 
Support
What if there was a 24/7 hotline where you could ask all of your digital nomad questions while abroad? This is the mission at Nomads Embassy. 
Nomads Embassy is working on creating a support service digital nomads can call with their questions or for help to get out of sticky situations. 
While this service is still in the works, you can always send us an email with your question or ask our online community. 
Community
Sure, there are other digital nomad communities out there for you to join, but Nomads Embassy has a closely monitored online community of digital nomads to avoid misinformation from spreading. 
Connect with like-minded people and even meet up with fellow digital nomads while you're out in the world! The community is also always full of valuable information and tips for a successful digital nomad lifestyle.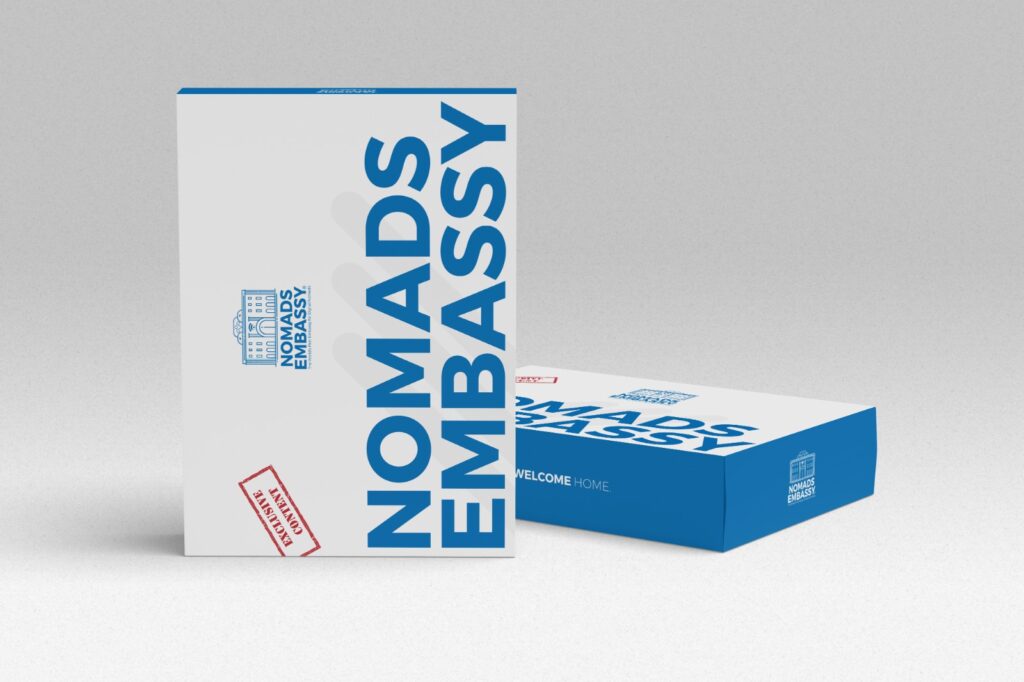 The Nomad Travel Kit
To make your life as a digital nomad even easier, Nomads Embassy has created the innovative Nomad Travel Kit. 
What if you could be fully prepared for your next destination the minute you step off the plane? Equipped with guides, transportation, gym and coworking memberships, and a SIM card, the Nomad Travel Kit does just that. 
You'll be transformed from a digital nomad wasting time wandering around looking for the essentials in a foreign country to a fully prepared digital nomad ready to explore and see what your new destination has to offer.
Right now, Nomads Embassy is focused on our Nomad Travel Kit for Italy, the next digital nomad hotspot. 
There are more countries to come in the future, though! 
Let us know which country you would like a Nomad Travel Kit for in the form below:
The Future of Nomads Embassy
There are a lot of exciting and big projects in the works at Nomads Embassy. 
To make it simple for digital nomads to do research and have all of the documents and arrangements they need to travel, Nomads Embassy is building an innovative platform. 
In this platform, digital nomads will have access to 24/7 support, a list of services to help them apply for digital nomad visas, and a list of Nomads Embassy-approved establishments and accommodations. 
This all-in-one platform takes the frustration, uncertainty, and hours of research out of the digital nomad lifestyle. 
Stay in the Know 
Join the waiting list to receive updates on Nomads Embassy's platform and Nomad Travel Kits.