If island life is the life for you, then you need to consider applying for the Curaçao digital nomad visa.
Also known as the At Home in Curaçao (@Home in Curaçao) program, the government introduced the digital nomad visa to welcome remote workers a couple of years ago.
Curaçao's digital nomad visa allows remote workers to live on the island for six months with the option to renew it for another six months.
It's also important to note that living on the island for a year does not grant you residency. You also do not classify as a tax resident, so you will not owe local taxes on your income.
This Dutch island in the Caribbean has been said to be a mix of European culture and laid-back tropical life, a great combination for the travel-hungry digital nomad.
The application process and requirements are quite easy and lenient, making this one of the few digital nomad visas widely available to many remote workers.
You may bring a spouse and dependents with you. To apply, you will need to put their information on your application.
Curaçao joins other Caribbean nations including Antigua and Barbuda, Barbados, and Anguilla in attracting remote workers with a digital nomad visa. 
While the application process is online and fairly simple for Curaçao's digital nomad visa, it doesn't mean relocating to a new country is necessarily easy. With Nomads Embassy's hand-selected immigration lawyers, you'll experience a smooth and quick move to Curaçao.
See how we can help you apply for the Curaçao digital nomad visa by submitting the contact form in the middle of this page.
What is a Digital Nomad Visa?
A digital nomad visa allows you to work remotely while living in a foreign country. 
Your income must be earned through an employer, business, or client(s) located outside of the country where you would like to apply for the digital nomad visa.
Acquiring this visa does not allow you to partake in economic activities in the country you reside. So, you cannot search for employment while living there.
Digital nomad visas are perfect for those who want to settle down for six months to a year abroad. Whether you want a taste of living abroad or want to slow down your travels, a digital nomad visa is perfect to satisfy both desires.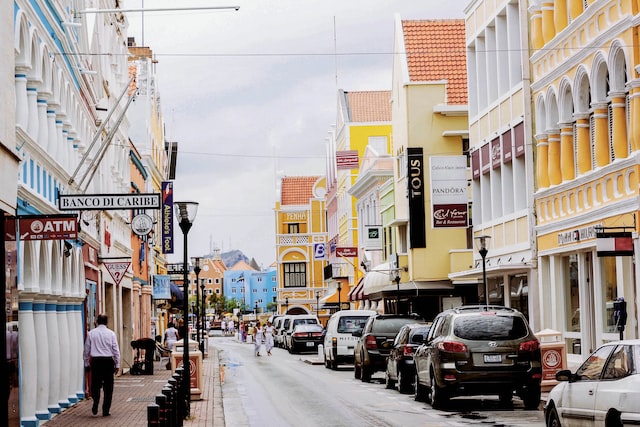 Curaçao Digital Nomad Visa Requirements
There will always be requirements you must meet to be able to apply for a digital nomad visa. Fortunately, the requirements for the Curaçao digital nomad visa aren't very intensive.
If you meet the following, then you're eligible to apply for the visa:
Valid Passport – Your passport must be valid for the duration of your stay
Work Remotely – You must earn a livable income working for a company, own a business, or have freelance clients located outside of Curaçaco
Health Insurance – You must have health insurance coverage in Curaçao
Clean Criminal Record – You cannot have marks on your criminal record
Residential Address in Curaçao – You must have accommodations booked or a residential lease on the island
It's important to note that there is no minimum income requirement, and the cost of living in Curaçao is among the lowest in the Caribbean. 
Steps to Apply
The application process for the Curaçao digital nomad visa is all done online. It should only take a few minutes to complete and submit your application and documents.
Step 1: Gather Documents
Before you sit down to fill out the application, it's a good idea to gather the necessary documents. These documents can be submitted in Dutch, English, or Spanish. 
You'll need the following documents to apply:
Copy of Passport Bio Page
Proof of Remote Work
Proof of Health Insurance
Certified Criminal Background Check
Residential Address in Curaçao (Lease or Booking)
Return Plane Ticket from Curaçao
Motivation Letter
Digitize these documents and have them ready to upload to the application platform.
Step 2: Pay Application Fee
There is a $264 application fee for the Curaçao digital nomad visa. You must pay this before submitting your application.
This can be paid via bank transfer and must include your full name as it appears on your passport.
Make sure to keep the receipt and proof of payment to submit with your application.
Step 3: Submit Application
You can find the Curaçao digital nomad visa application here.
Fill out all of the necessary information and attach your documents, including the proof of payment for the application fee.
Once you're finished, sign the application electronically and submit it!
Step 4: Wait for Approval
It will take about two weeks to receive an answer about the acceptance of your digital nomad visa application.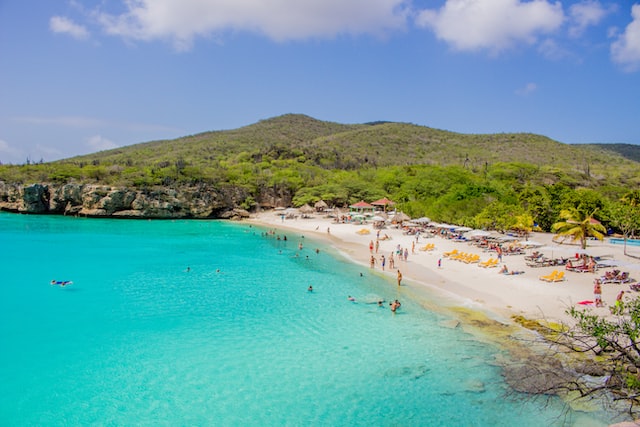 Curaçao for Digital Nomads
If there was ever a paradise for digital nomads, it would be Curaçao. With incredible weather, friendly locals, and a unique mix of the Caribbean and Dutch culture, you'll instantly fall in love with this island nation.
Located outside of the Hurricane Belt, you won't have to worry about intense storms during the late summer and fall months like other islands in the area. With hundreds of white sandy beaches, you can explore one almost every day and even take up diving as a hobby.
With super fast wifi, digital nomads are always connected when they need to be to meet deadlines and hop on video calls.
Many digital nomads reside in Willemstad, which has a lot of available Airbnb accommodations as well as cafes to work from. With colorful buildings, attractive architecture, and of course the stunning Caribbean beaches, you'll feel like you stepped into a travel magazine.
Get Help Applying for Digital Nomad Visas
Not every digital nomad visa application process is as easy or straightforward as Curaçao's, but don't let that stop you from fulfilling your dream to live abroad.
Nomads Embassy is here to help!
We have partnered with professional immigration lawyers worldwide to help our readers and members with the digital nomad visa application process. 
From helping you gather documents to submitting the application to going through the motions of complicated bureaucracy to finding an apartment in Curaçao, our partners are here to make it easy for you to live in another country. 
For the latest digital nomad visa news and tips, make sure to join our newsletter!