Imagine waking up in a different country every couple of months with the freedom to create your own working hours and live a unique lifestyle chosen by you. With the exponential rise of remote work, more and more people are asking how to become a digital nomad.
You see people on Instagram traveling the world and taking photos of their laptops in front of crystal blue waters in the Caribbean. You hear about nations introducing digital nomad visas for remote workers to come and live in their countries. In fact, the term "digital nomad" was just officially added to the dictionary!
With all this buzz about the digital nomad lifestyle, it's no wonder people want to know how to become a digital nomad.
How do you get started, though? With this seven-step guide packed with resources and tips from my very own experience, you'll have a head start on your journey to becoming a digital nomad.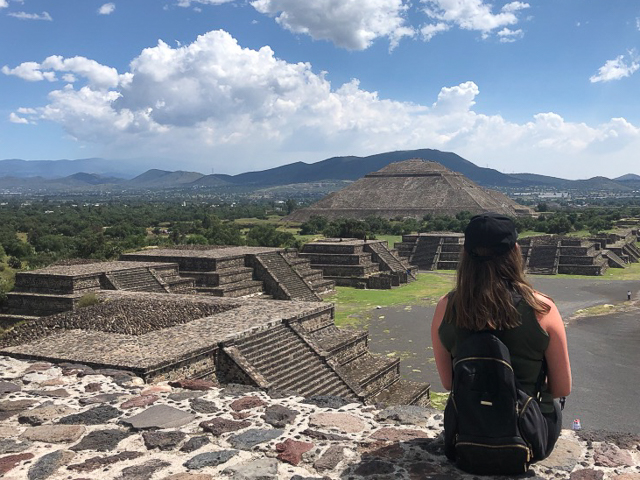 What is a Digital Nomad?
Before we dive into how to achieve a digital nomad lifestyle, let's define exactly what is a digital nomad.
A digital nomad is someone who works remotely while traveling the world. They can make a livable income from their laptop or through passive income and are location-independent.
Keep in mind that there is a huge difference between digital nomads and remote workers. Many of us became remote workers and stayed home during the pandemic, but that didn't mean we were digital nomads.
To be a digital nomad, you must travel and be on the move every few months or so. (Unless you have a digital nomad visa, but we'll get into that later!)
How to Become a Digital Nomad
There is no secret formula for becoming a digital nomad; it is a unique individual journey for every person who wishes to take on this lifestyle.
However, we can make it easier for you to achieve your dream in just seven steps. This guide is based on my own experience of becoming a digital nomad three years ago and what I wish I had known and done beforehand.
So, take these next steps as loose guidelines because your journey may look a little different. You may have already done steps two and three but haven't considered the first step. With that being said, let's dive right in!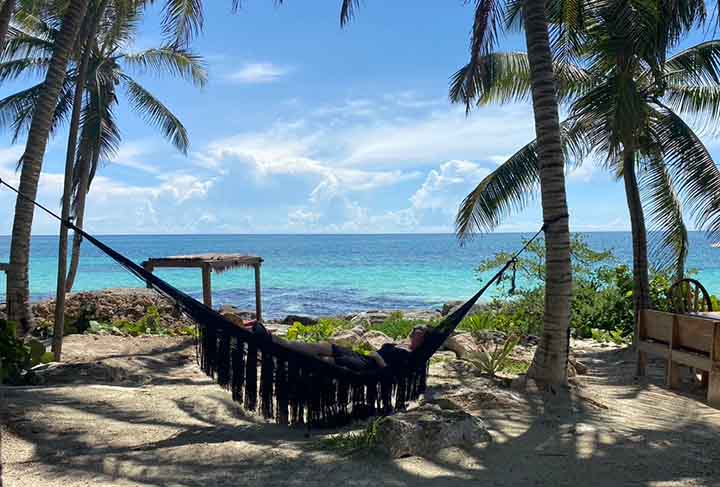 Step 1: Is the Digital Nomad Lifestyle for You?
How hard can it be to travel to a foreign country with beautiful weather and gorgeous views while working from your laptop? Harder than most people think!
Before you begin your digital nomad journey, you must first figure out if it is something you actually want and if it fits your goals and desires. It's important to know that there will be struggles living as a digital nomad, including feelings of discomfort, loneliness, and stepping out of your comfort zone.
However, these are temporary, and if living a nomadic lifestyle is something you really want to do, you'll overcome these issues and appreciate your lifestyle even more. 
So, how do you decide if being a digital nomad is worth it? Talk to people living the lifestyle, read blogs, and join online communities to learn from others' experiences. This information will help you get a realistic picture of the lifestyle and if it's something you want to work for.
Set Your Intentions
The most important question to ask yourself at this point is, "Why do I want to become a digital nomad?" There is no right or wrong answer!
This question will simply make you more aware of your intentions and motivation for being a globetrotting remote worker. It can also help you plan your digital nomad lifestyle and journey based on what you want out of it.
I suggest you write your answer down somewhere. It can be useful to look back on when you're feeling defeated or wondering why you chose to live this lifestyle.
Educate Yourself
Before you make any life-changing decision, whether it's to become a vegetarian or switch career paths, you educate yourself on the topic. It's no different you consider becoming location-independent.
You've actually already started your education about how to become a digital nomad simply by reading this article – so congratulations! But the research doesn't stop there.
Join online digital nomad communities (I'm sharing my favorite one at the end), read about other people's experiences, listen to podcasts, or take online courses.
We created the How to Become a Digital Nomad in 2021 online course on Udemy that you can take for free! In less than an hour, you'll have the foundations for what it means to be a digital nomad and how to get started on this lifestyle.
Since you're so interested in learning about how to become a digital nomad, I'm also going to give you an exclusive offer to download my ebook, The Complete Roadmap to Becoming a Digital Nomad, in 3 Months, for free!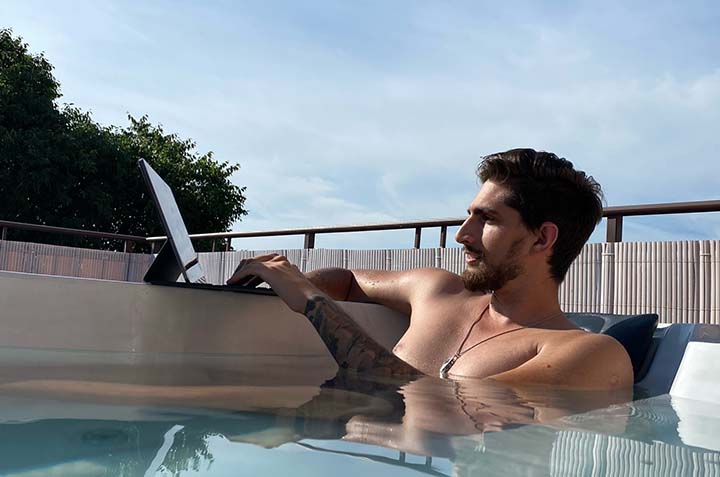 Step 2: Start Making Money Online
When it comes to making money as a digital nomad, there are two options: making money online and having a passive stream of income. For the sake of this guide, we're going to focus on remote jobs and working remotely.
After the pandemic, many people have found themselves with a full-time remote job with no signs of going back into the office. If you're in this position and already have a job you can do from your computer, then you can skip to Step 3.
If you are in the process of finding a way to make an income online, then you'll definitely want to keep reading this section for tips and a valuable resource on how to find a remote job.
Types of Digital Nomad Jobs
It seems like there is an endless list of digital nomad jobs that you can do to make money. There are plenty of jobs catering to a variety of skill sets; you just have to find your passion and talent.
Some of the most popular digital nomad jobs include:
Web developer
Graphic designer
Crypto trader
Virtual assistant
Online coach
E-commerce manager
Content creator
Anything that you can do online to make money is a digital nomad job!
Now, there are some different types of jobs. Some people have full-time remote jobs as employees working for someone else, while others work for themselves as freelancers or entrepreneurs.
In my opinion, if you already have or are willing to learn a skill, it is more beneficial to be a freelancer as a digital nomad. This offers you more control over your hours, rates, and clientele.
To really establish yourself as a freelancer, you may want to consider opening an LLC to protect your assets. In 2021, I used ZenBusiness to set up mine, and it was super easy and painless! If you're from the European Union, you can use Xolo to help you form yours as well. 
If you decide to go the freelance route, you can start finding jobs and advertising your services on Upwork or Fiverr to get started. Be creative and consider what you really enjoy doing when finding a way to make money online. It's truly passion that drives success!
Whether you start a digital nomad online business or do freelance work in graphic design, the options are truly endless.
Essential Digital Nomad Skills
To be a successful digital nomad, you'll need some specific skills when working a remote job. You may already have the skills I'm about to list, but if not, you can always learn and work on them.
Time Management
It is extremely important to know how to manage your time as a digital nomad. Since you aren't working in an office, there is nobody there to look over your shoulder. Instead, you may receive emails and texts from coworkers or clients. However, in the end, it's up to you to complete your tasks. 
Personal Branding
If you choose to go the freelance route, you must learn how to build your personal brand. Anyone and everyone who knows you must be aware that you are a freelancer. Talk about your work on your social media and with your friends and family. Sometimes they can be your best referrers for new clients.
Tech Savvy (Sort Of)
As a digital nomad, you're going to be working on your computer a lot. While you don't have to be a tech expert, you should still know your way around computers, especially when it comes to protecting your personal information with a VPN – more on that later, though!
Super Organized
There are a lot of different things happening at once in the life of a digital nomad. From meeting deadlines for work to scheduling travel and transportation, it's important to stay organized. You don't want to miss a flight or a bus because you booked the wrong day or completely forgot what day it was. You also don't want to miss a deadline because you overbooked yourself with travel.
Master the Art of Productivity
Work less, earn more – that's the mindset behind mastering the art of productivity. It's so easy for remote workers and freelancers to fall into the habit of constantly working every single day without a break. One way to combat this is to learn productivity tricks and skills.
Digital nomads must learn to be productive in order to make a liveable income online while also enjoying their lives and exploring the new places they're traveling.
One of the best ways to increase productivity is setting a routine and scheduling your week in advance. These techniques keep you super focused and goal-oriented. Turning off your notifications and eliminating distractions while working is also a super helpful productivity tip.
So many people make mistakes that kill their productivity, but once you're aware of them, you can stop immediately and start earning more while working fewer hours.
Mastering the art of productivity doesn't happen overnight. You must find what works for you! Whether it's using productivity apps or changing your mentality, or both, try different things and see what happens. This is all part of the journey of working remotely while traveling the world.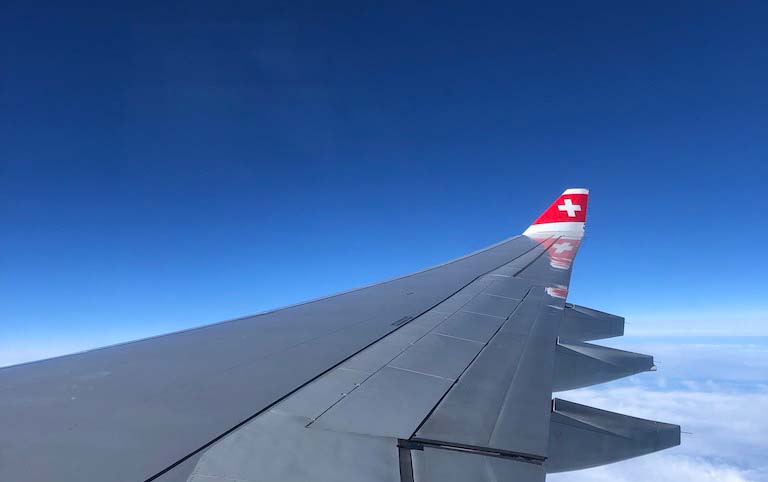 Step 3: Decide Where to Go
You can go anywhere in the world – so where will you go?
Unfortunately, it isn't that simple when you're a digital nomad. You must be strategic about your destinations and ensure they have the services and features you need to work online. You also have to consider the bureaucracy behind tourist visas and how long you can stay in certain areas.
Now, I'm not saying there aren't plenty of excellent destination options for digital nomads! In this section, I will help you narrow down the best places for you and how to make it happen.
What Do You Want?
The main reason people choose to become digital nomads is to create the kind of life they want. They aren't tied down to one location where they have to go to the office every day. Instead, they can live where they want and how they want.
So, what do you want out of your location-independent lifestyle? Do you want to explore a new city and try different restaurants, and indulge in museums? Or maybe you want a laidback tropical lifestyle where you can be in the sun every day.
The beauty of being a digital nomad is that you don't have to settle for just one kind of lifestyle! You spend a few months relaxing in a tropical paradise and the next couple of months walking on the bustling streets of a metropolis.
YOU HAVE THE FREEDOM TO CREATE THE LIFE YOU WANT!
Take some time to really think about how you picture your lifestyle. Write down a list of things you want to do during your days, the kind of weather you enjoy, and anything else that will fulfill you. This list is where you'll start narrowing down destinations.
What to Look for in a Digital Nomad Destination
Now that you have your list of what you desire in a destination let's make sure it's digital nomad-friendly.
But what does digital nomad-friendly mean?
There are a few things that make a destination digital nomad-friendly.
Reliable wifi
Easy transportation
Affordable cost of living (based on your budget)
Digital nomad community
Good weather
How do you know if the destination you have your eye on meets these criteria? Ask other digital nomads who have been there!
Post in an online community or search through other posts to learn about others' experiences in those places. Firsthand accounts are extremely helpful.
There are also places known as digital nomad hotspots, which are great places to start your journey. They meet all of the criteria and have large communities of people just like you. Some destinations include Thailand, Croatia, Portugal, and Costa Rica. 
After following these two steps, you'll have a great list of places you can go to be a successful and happy digital nomad.
Digital Nomad Visas
We briefly mentioned how you must be strategic about where and when you travel, so you don't overstay your tourist visa. For example, US citizens can only stay in the Schengen Area (Western Europe) for 90 days within a 180-day period. So, you must have a plan of where to go and when to comply with bureaucracy.
However, you can bypass these tourist visa restrictions and apply for a digital nomad visa. Currently, over 20 nations offer a visa for remote workers or freelancers who want to live abroad. They typically last from six months to two years, with many available to renew. So, you don't have to worry about border hopping and moving every couple of months.
Some of the most popular digital nomad visas available include:
These temporary residence permits are perfect for those location-independent workers who wish to stay in one place for a while. This gives them a chance to really get to know an area.
However, you can definitely travel around the world visa-free if you don't mind moving every other month or so!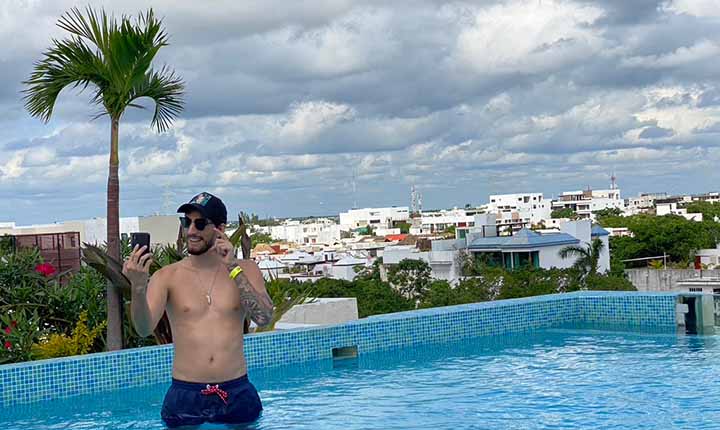 Step 4: Plan the Logistics
Becoming a digital nomad is more than just finding an online job and traveling to different countries. There are a lot of details you have to plan and be aware of. Sometimes, you won't know you need to prepare for something until it's too late. Part of living this lifestyle is learning through our mistakes, which can be difficult at times.
To better prepare you and really make you understand how to become a digital nomad, I'm sharing some of the things I wish I had known in this next section.
Some of these preparations can and should be done before you leave. Others you'll do while you're out in the world.
Create a Budget
You know when you're on vacation, and you swipe your credit card without giving it a second thought? We feel like we have all the money in the world while we're experiencing a new place.
You can easily fall into this mentality when you live a lifestyle where you travel full-time. Unfortunately, if you don't take control of it early enough, it could cut your journey short.
Before you leave for your first destination, create a monthly budget based on your income. Set how much you can spend on accommodations, travel, meals, and entertainment. If you're unsure of the prices in your new destinations, use Numbeo to get an idea.
Make sure also to be aware of the season in which you're visiting certain places. Touristy places such as the Greek islands or Croatia raise their accommodation and travel prices during the high season. However, you can get great deals during the low seasons.
When you create (and stick to) a budget, you can extend your digital nomad lifestyle. I can't tell you how many people had to stop their lifestyle to go home because they ran out of money.
One important piece of advice is to have an emergency savings account. You're going to face a handful of unexpected expenses with this lifestyle. Again, this is a live-and-learn experience. I also recommend always having enough money saved away (no matter what!) to buy a ticket home in case of an emergency.
Protect Your Information with a VPN
Imagine how upset and difficult it would be if someone stole your wallet while traveling abroad. Now imagine all of your personal information, passwords, and credit card information is in that wallet, but you don't notice it's missing until weeks later.
This is exactly what happens when hackers steal your info from your computer.
There are plenty of ways to protect yourself from getting your wallet stolen, but how do you protect your digital personal information? The answer is with a VPN.
A VPN is a virtual private network that hides your information and location when connected to a local network. It's perfect for digital nomads who like to work from cafes and connect to public wifi.
VPN services are extremely affordable (about $2 per month) and hide essential information and details to keep you safe. It can also help you save money and be more productive while traveling abroad!
Paying Taxes as a Digital Nomad
One major concern that comes along with being a digital nomad is paying taxes. In some cases, people question if being a digital nomad is legal or not!
For the most part, a digital nomad will pay taxes to their country of origin or where they have their business set up. However, it can get complicated when they apply for a digital nomad visa. Some countries require visa holders to pay local taxes, while others have tax exemptions.
Even when you aren't a digital nomad, taxes are complicated. A good rule of thumb is if you stay in a country for less than 183 days out of the year, you do not owe taxes there.
Since digital nomad taxes are such unique and independent situations, it's best to consult an accountant. One who specializes or is familiar with traveling remote workers can better advise based on your situation.
Don't let this wait until taxes are due, though! Contact accountants before you leave so you're already prepared. They may even have helpful tips and hidden write-offs for you.
Sign Up for Digital Nomad Insurance
You've heard of travel insurance, but have you heard of digital nomad insurance?
Digital nomad insurance covers more than just travel-related incidents. It can also cover routine doctor appointments, tests, and sometimes medication.
Now, you may be wondering why you should pay this extra monthly fee if you're healthy and in great shape. You never know what is going to happen when you travel full-time. So, the best way to keep yourself and your wallet protected is with insurance.
Some of the most popular digital nomad insurances are Genki, SafetyWing, and World Nomads. They are fairly affordable and offer different levels of coverage. 
Don't wait until it's too late to purchase your insurance policy.
Stay Connected
If you're traveling abroad for an extended period of time, you'll want to plan on how you'll stay connected with friends and family back home. For most people, having an international plan on your phone is outrageously expensive. But what other options are there?
Purchase a local or e-SIM card when you arrive at your destination. It is the most affordable option to stay connected. Get a plan with a lot of data so you can use social media apps and WhatsApp or Telegram. 
You can even research which is the best company to go with before leaving. It's another great question to ask in an online community.
If you rely on having a phone number from your home country, you can also use Google Voice or Skype.
Before you leave, tell your friends and family the best way to stay in touch with you while you're abroad. For me, WhatsApp and Facebook Messenger are the easiest for my friends and family.
Getting Around (Travel Apps & Websites)
One thing you are going to become amazing at is traveling. You'll know the ins and outs of getting around and planning your travel routes. However, you'll need to start somewhere first.
There are a ton of great travel apps and websites out there; you just have to know which ones to use. Fortunately, you found this article to get you started.
For flights:
For buses, trains, and ferries:
For taxis:
Of course, there are plenty more out there! You will learn your way around the different local travel apps as you travel. Each country has its own means of transportation, which you'll navigate.
Step 5: Prepare for the Journey
You've done your research, joined online communities, secured your online job, and figured out the logistics. Now it's time to physically and mentally prepare for your journey!
In this section, you'll learn some of the things you'll need to do before you leave home.
Sell Your Things
Part of living a nomadic lifestyle is traveling with most of your belongings. Some people choose to go fully nomadic and sell everything they won't take with them. Others choose to keep some of their belongings in storage to come back to later on.
Either way, I recommend selling things you don't necessarily need and adopting a minimalist mindset. When you experience a digital nomad lifestyle, you'll soon see how unimportant material things become. You'll learn to get by with just the items you have in your suitcase or backpack. The rest becomes burdensome and meaningless.
Let's also not forget that by selling your things; you'll have some extra cash to spend while traveling. 
Announce Your Plans (and Deal with Criticism)
You're about to embark on one of the most incredible chapters of your life. Tell anyone and every one the leap you're making, but prepare to deal with some criticism.
Most people will be supportive of your choice. They'll be excited for you and tell you they can't wait to hear all about your adventures. This is the kind of person you want to stay in touch with while you're traveling.
Some people may not understand why you're making this choice. They may see it as selfish and irresponsible. You'll face criticism – sometimes from the people you love most. Don't let this weigh on you too heavily, though.
If you start feeling discouraged, go back to that note you wrote yourself with why you want to become a digital nomad. Of course, this is easier said than done, but if you truly believe this is the right decision for you, then do it!
Create Your Support Circle
I hope by now you understand that being a digital nomad doesn't mean you're on vacation 24/7. Of course, you'll have incredible moments and make unforgettable memories during your journey. But things will get difficult at times.
You can feel lonely if you're traveling alone. You may feel like you're missing out on things back home. It's during these times when you need a support circle.
You'll surely make friends during your journey who you can talk to. If they're digital nomads, they may understand your struggles. But it's also important to have a friend or family member back home who you can call to help you feel better.
Before you leave, ask two or three people if you can call them when you're feeling burnt out or sad. It may feel silly to ask in this moment, but it's important. When you need to talk to someone, you are likely to make the excuse that you don't want to bother them. Having permission to call this person can make it easier for you.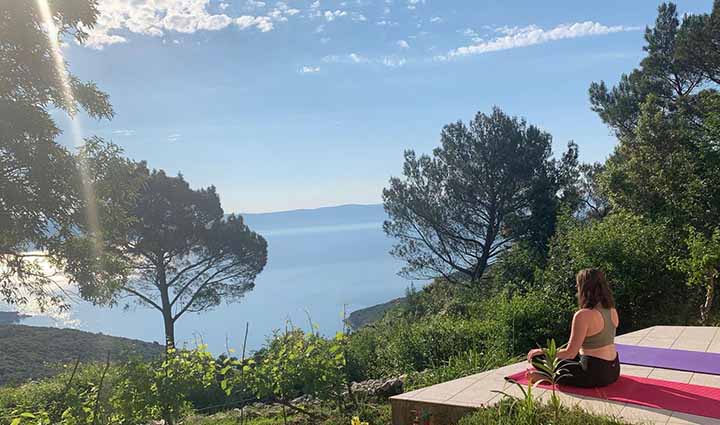 Step 6: Take the Leap
Up until this point, you have done everything you can to prepare for your new life. Now it's time to take the leap!
Pack your things. Get on that plane. Explore a new destination. This is your life now!
As you wait for your flight, train, or bus, you may feel overwhelmed and start questioning yourself. I promise it will get better once you've arrived at your destination. Nothing is worse than anticipating what to expect.
What to Expect
I'm personally so excited for you to start your journey. There are so many new experiences you'll have that you'll remember forever.
If you're still feeling anxious about pursuing the lifestyle, let's go over what you can expect.
You can expect to feel a plethora of emotions during the first few weeks. From extreme excitement to some anxiety to being overstimulated, it's normal to feel all of this.
When in a new place or country, you may feel a bit uncomfortable and confused figuring out the culture and transportation. It's all normal! Allow yourself time to learn and give yourself grace. Not anyone can arrive in a new country ready to make a lifestyle of it.
Be patient with yourself and enjoy it. Try new food. Learn some phrases in a new language. Interact with new people. See new and amazing sights. Make an income right from your laptop.
It can help to keep a journal of your experiences too. Let out your frustrations, share your exciting stories, and keep track of your favorite moments. You'll definitely want to look back on it later.
Learn and Grow from the Experience
Nobody comes home the same after becoming a digital nomad. Their eyes have been opened to the world. They have new values and ambitions. They often become a better version of themselves.
Use this awesome lifestyle as a learning and growing experience. Open yourself to new things and people. You will never know where life will take you during this journey.
It's also an excellent time to get to know yourself. Many digital nomads travel alone, which means spending a lot of time by themselves. Use this opportunity to reflect and become your own best friend. It's an underrated but essential factor of living a successful nomadic lifestyle.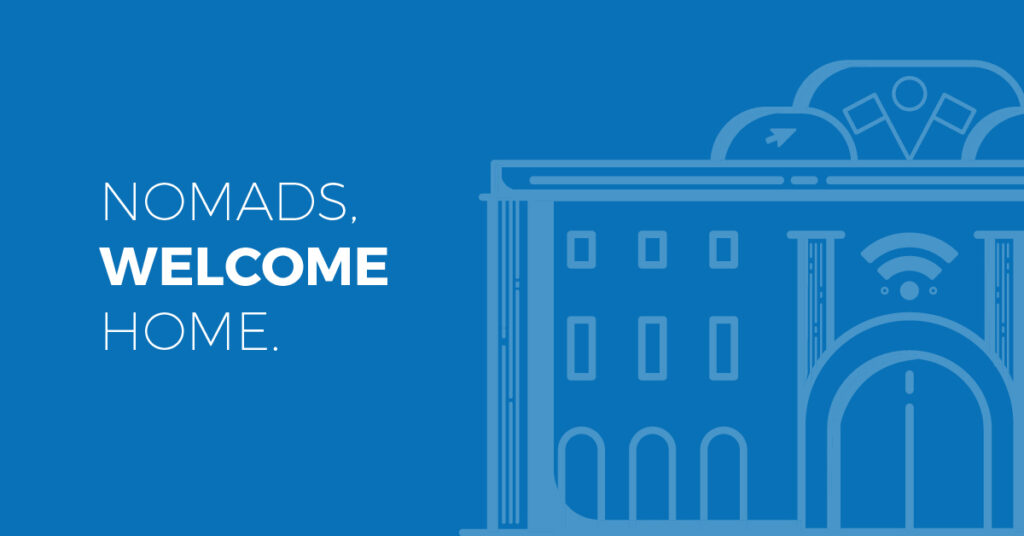 Step 7: Join Nomads Embassy
You officially know how to become a digital nomad!
The last and final step is to join Nomads Embassy: The World's First Embassy for Digital Nomads. With our platform (coming soon!), we simplify life as a digital nomad and relocate to a new country.
Stop wasting time researching destinations or searching for the best cafes to work from. Our community members and ambassadors suggest and verify services and businesses perfect for nomads.
Oh, and don't forget to join our exclusive online community to connect with others and ask your burning questions about the lifestyle.