Last Updated on 1 August 2023 by Brittany
You've decided to take the leap and become a digital nomad. You're staring at the world map trying to decide where you're going to go first. The world can be big and scary, especially if you are taking your first steps into the digital nomad lifestyle.
Some places are more or less apt destinations for digital nomads, based on the cost of living, accessibility, safety, variety of cultures, experiences, and landscapes you can enjoy while there.
We've compiled a list of the best destinations for digital nomads around the world to help take the stress out of deciding where to go.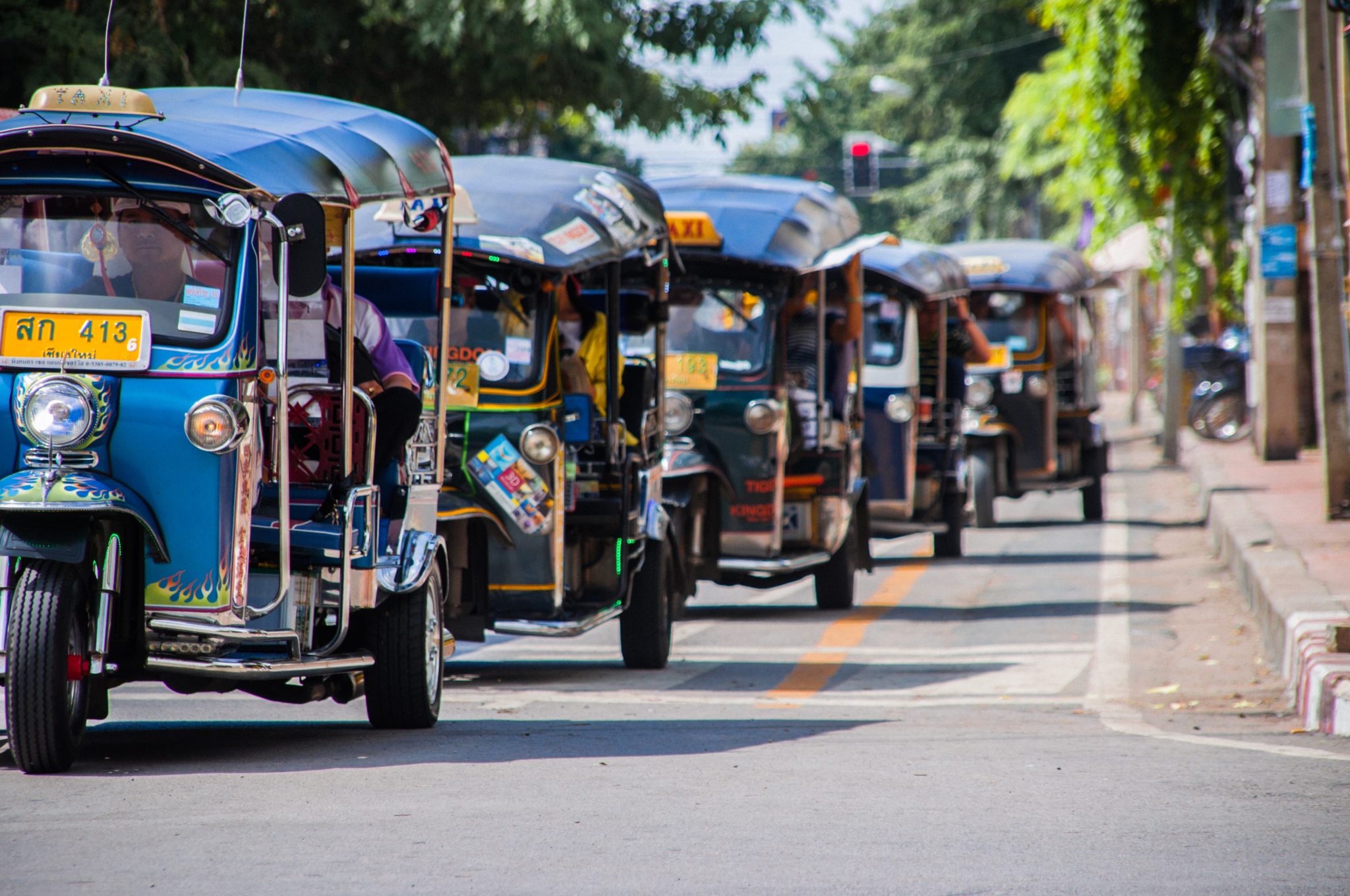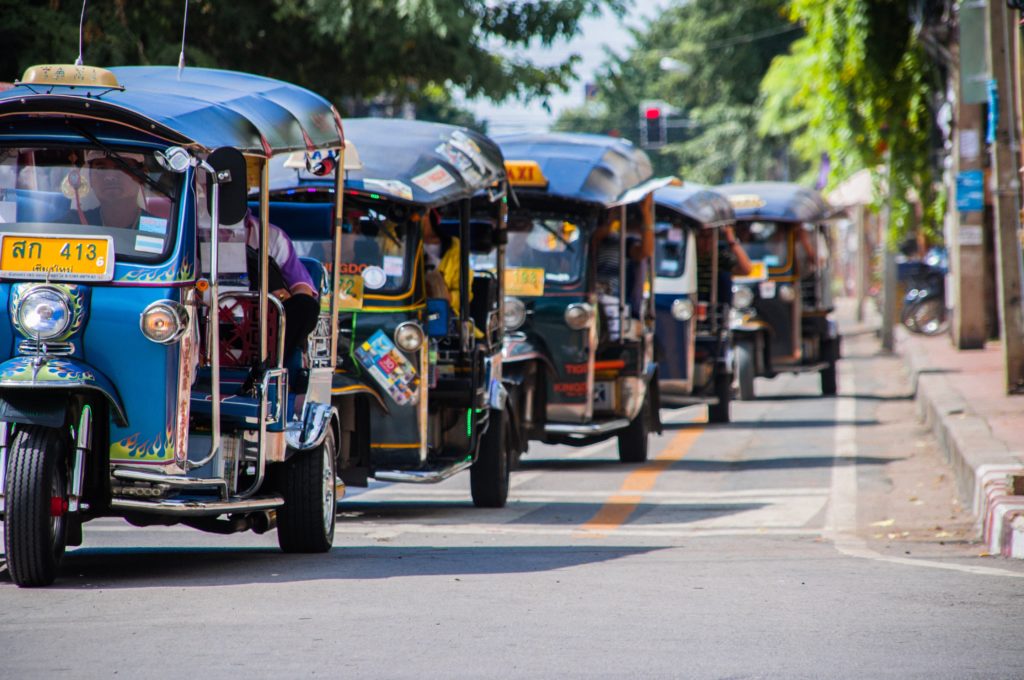 Chiang Mai, Thailand
Chiang Mai is a city in the mountainous north of Thailand, rife with a large community of digital nomads ready to extend a helping hand to wannabes.
The cost of living averages $950 per month, including rent, which makes Chiang Mai a great destination for digital nomads. There is a wealth of coworking spaces, such as The Hub or Punspace, night markets, and 24-hour cafes with delicious Thai food at modest prices.
And if you feel overwhelmed with the buzz of the city, head to Pai, a mere three hours away, to indulge in hot springs and marvel at beautiful waterfalls.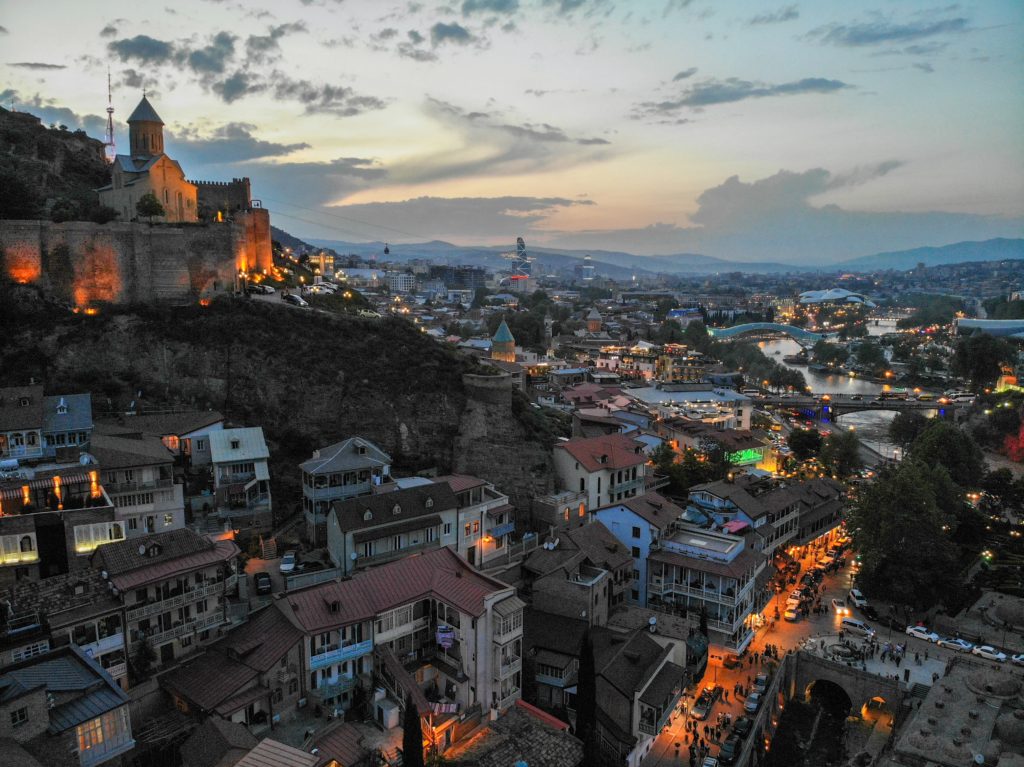 Tbilisi, Georgia
Though still relatively under the radar, the Georgian capital is known for being the link between the Eastern European and Southeast Asian traditions.
What makes Georgia such a popular destination for digital nomads is its low cost of living, at roughly $750 per month, and its 365-day tourist visa, which saves you from worrying about visa runs and renewals.
Tbilisi's eclectic architecture bears testimony to a rich past which included Persian and Russian rule but is firmly grounded in modernity with glass wonders such as the Music Hall and House of Justice.
Head west to Poti to enjoy some beach time on the Black Sea or enjoy a day trip to the marvelous Kazbegi mountains, with their monasteries, reservoirs, and ski resorts.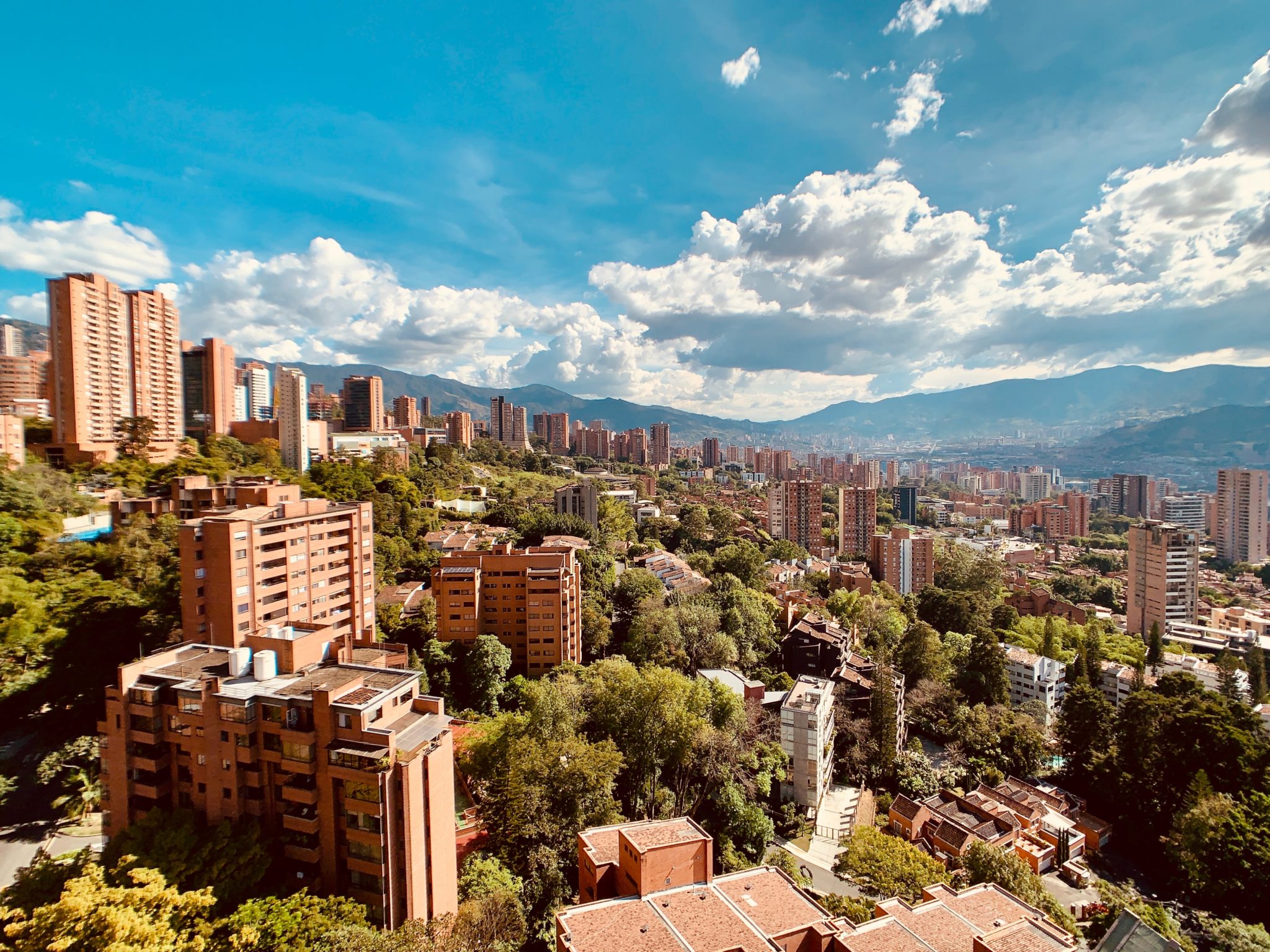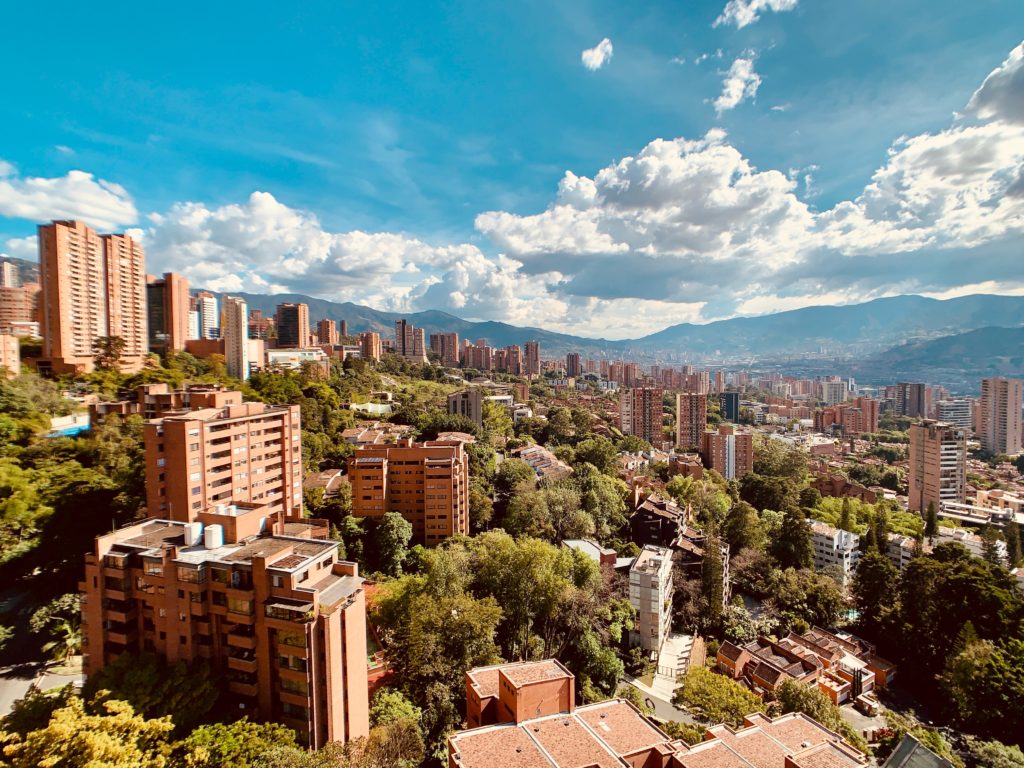 Medellin, Colombia
Nicknamed the "City of Eternal Spring" for its fantastic weather all year-round, Medellin has undergone a widespread regeneration to escape its dangerous past.
The city is now home to tons of coworking spaces as well as great nightlife. Not to mention the tasty Colombian food you can enjoy between online meetings. Try arepas, the cornflour flatbread everyone raves about!
Another reason Medellin is a great digital nomad destination is its low cost of living. With $700 a month, you can have a decent lifestyle and comfortable accommodations.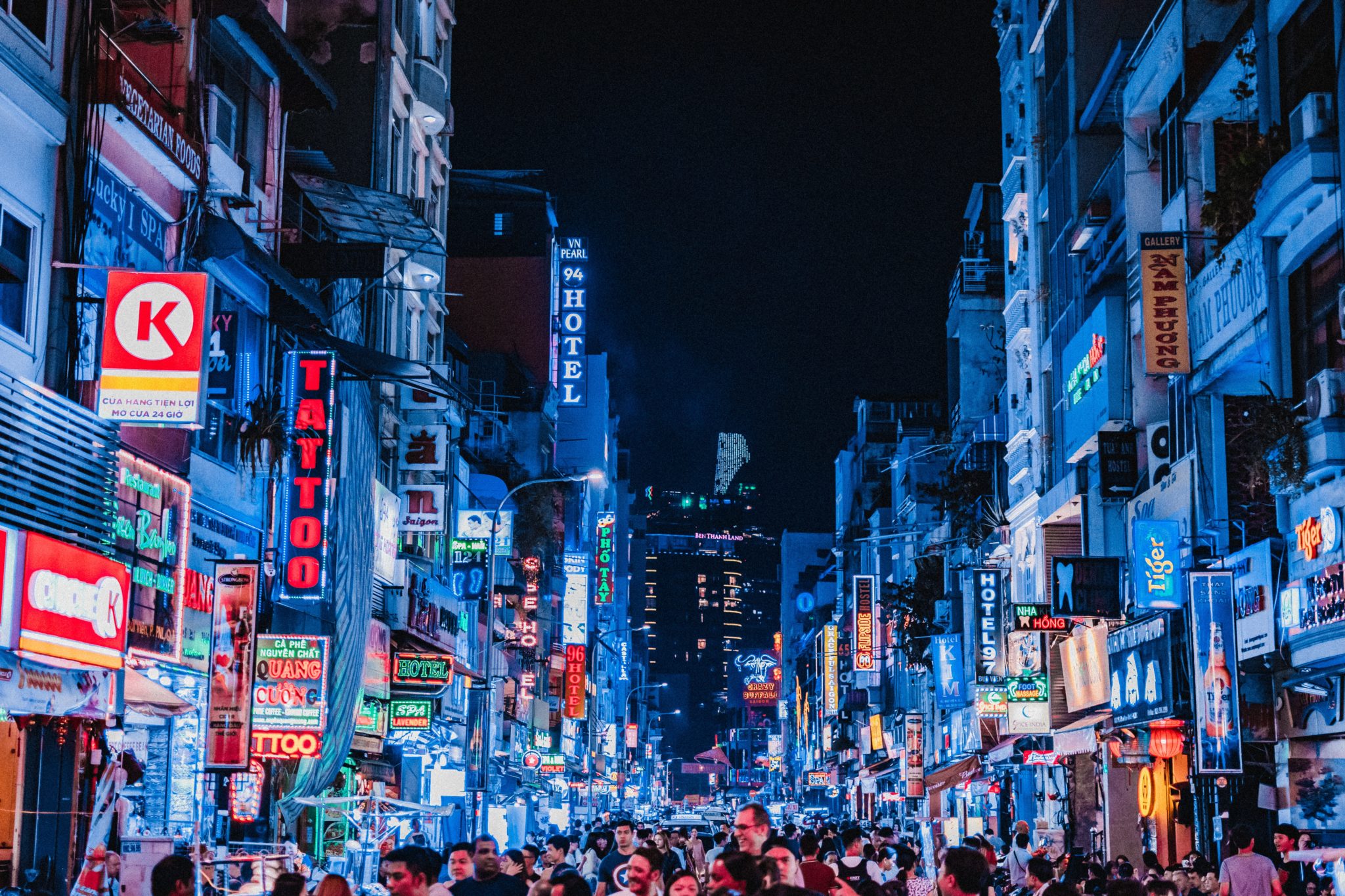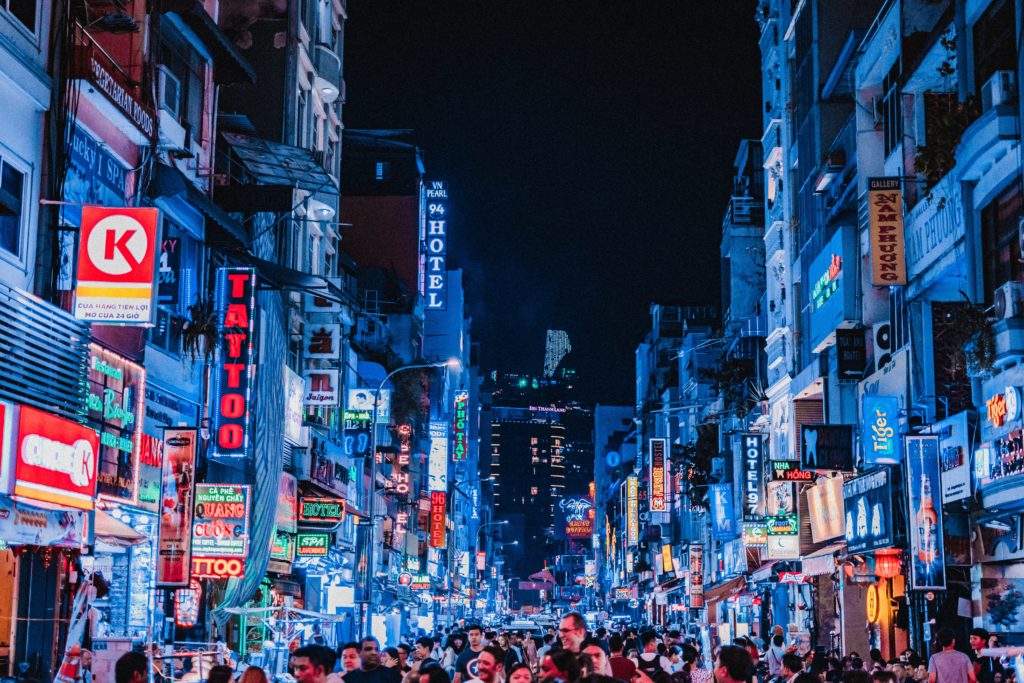 Ho Chi Minh City, Vietnam
Ho Chi Minh City, the mother of all digital nomad destinations, is a great first city for new nomads. It features a prosperous international community and modern facilities.
While the cost of living is a bit higher, averaging at $1000 a month, the city makes up for it with incredible internet access, a thriving working-cafe culture, and plenty of coworking spaces.
Escaping the buzz is also fairly easy with numerous beaches like Vung Tau, Long Hai, and Ho Tram just under a three-hour drive away.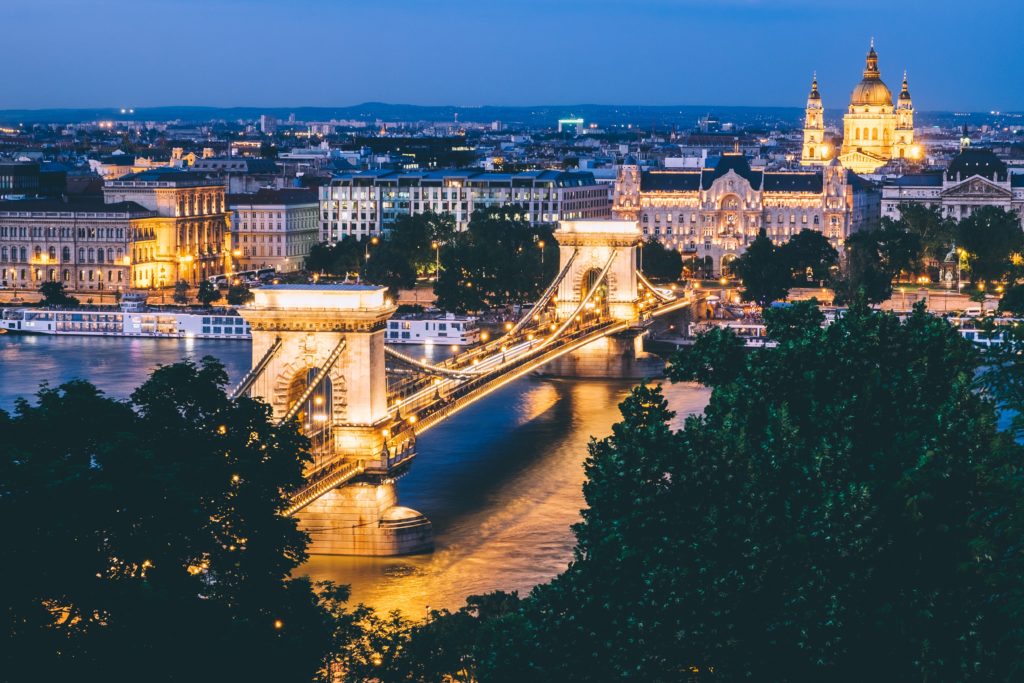 Budapest, Hungary
Despite being a beautiful European capital, Budapest manages to be relatively cheap with an average cost of living of $1,100 per month including rent.
It brings the landmark safety of Europe and features a huge range of coworking spaces, but also cafes and bars with free wifi, such as the charming Szerpentin Szalon.
If its numerous museums and historic sights like the Parliament building or the Fisherman's Bastion aren't enough for you, other European capitals are a cheap and quick flight away, ready to be explored on weekend getaways!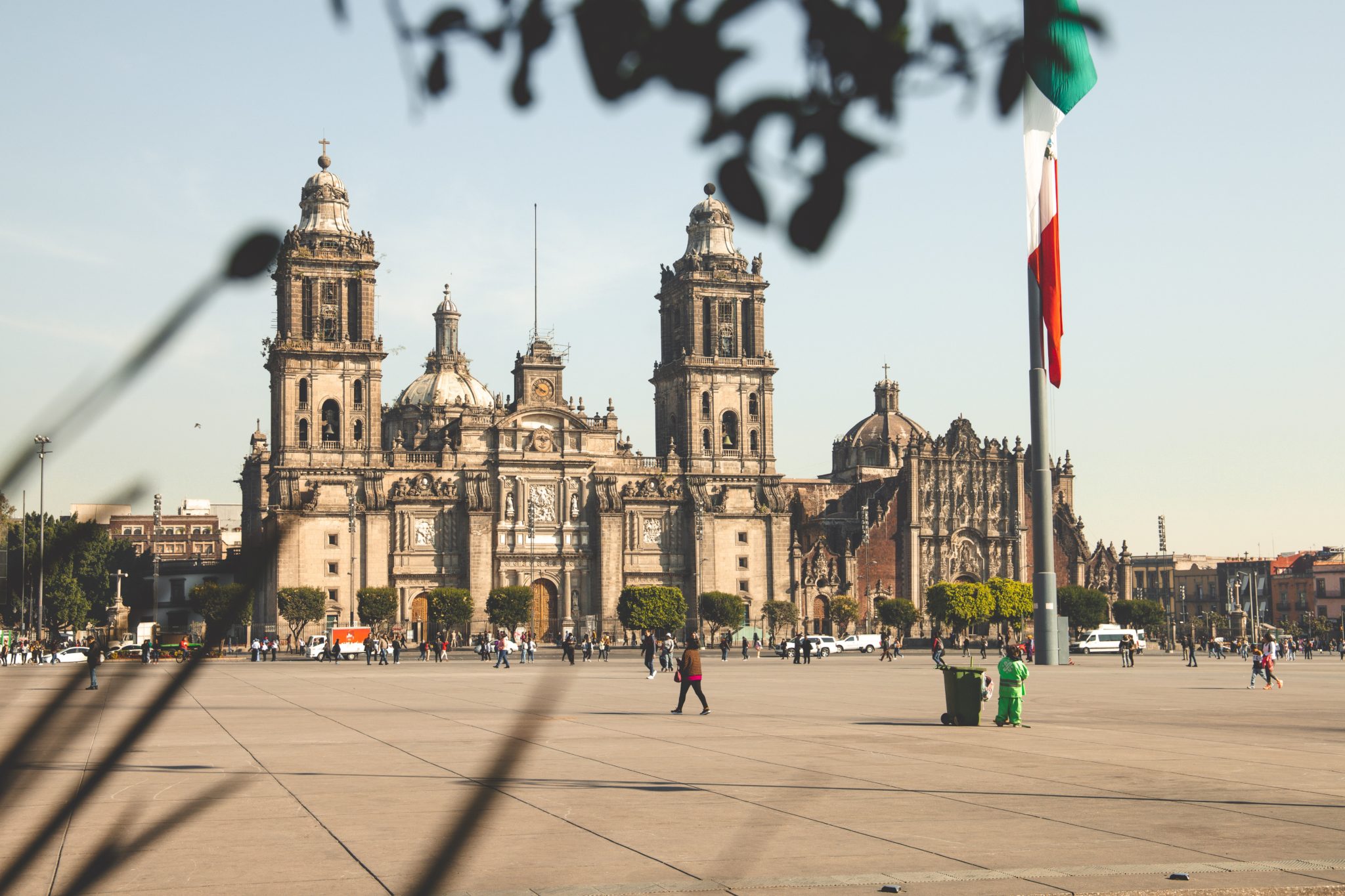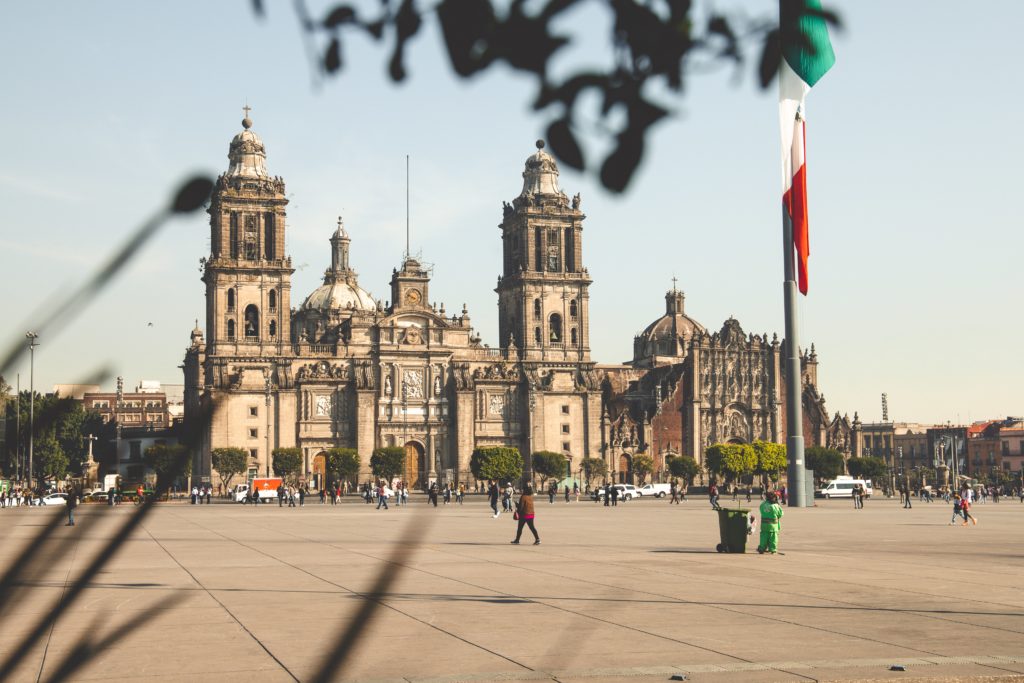 Mexico City, Mexico
Mexico City is another great destination for digital nomads who love the hustle and bustle of a huge metropolis, where over 20 million people live in a varied range of neighborhoods, from favelas to high-end areas like Polanco.
With the average cost of living at about $1,000 per month, Mexico City offers great value with its ancient history, museums, and its world-renowned food. Enjoy quesadillas and tacos to your heart's content while exploring the Plaza del Zócalo or strolling around the historic city center.
And if the metropolitan frenzy gets to you, just jump on a bus to charming Puebla or fly on the cheap to Cancun, Tulum, and nearby beaches.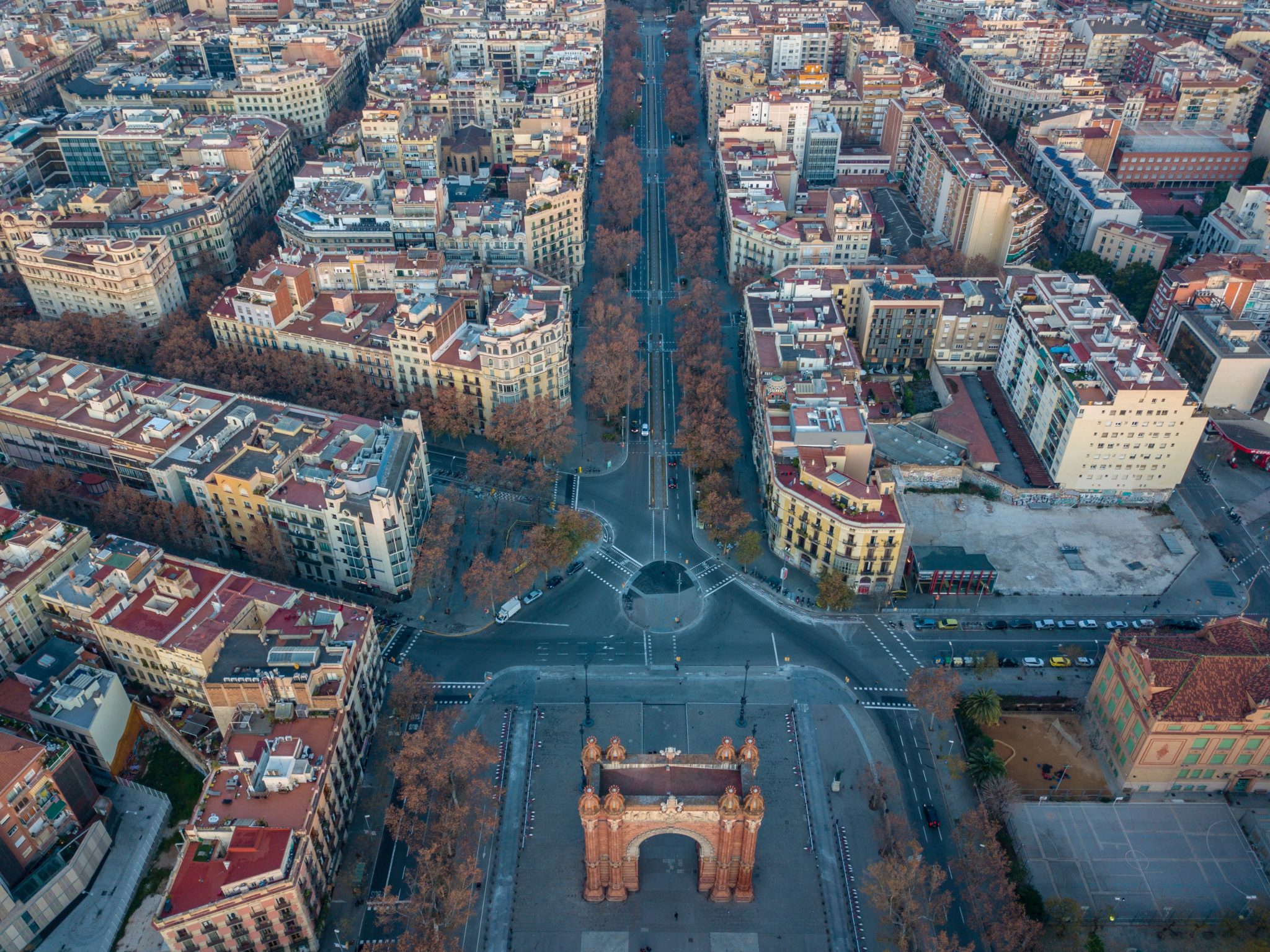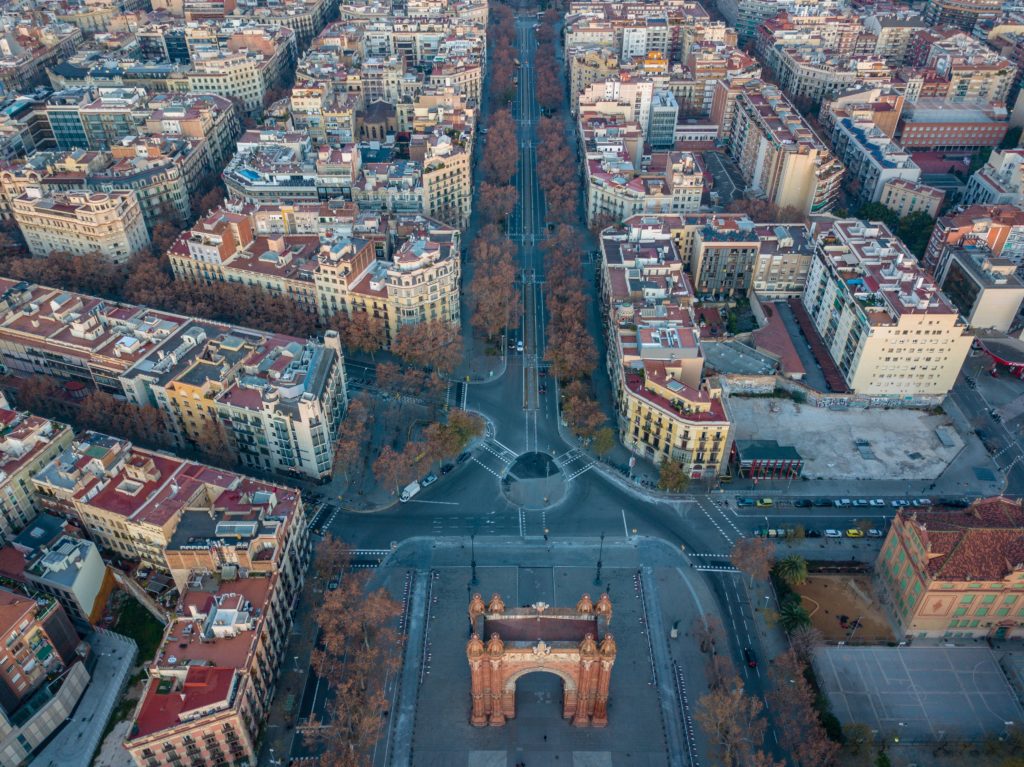 Barcelona, Spain
A bit more expensive, with an average cost of living of about $1,800 per month including rent, Barcelona is nevertheless a fantastic destination for digital nomads who want it all.
Its coworking spaces are high standard, and its historical and artistic heritage is stunning, with landmarks like the Sagrada Familia and the Ramblas only a stone's throw away from beautiful beaches to relax on.
Not to mention the incredible nightlife and cuisine. Enjoy a variety of tapas before heading out to dance the night away till the early morning hours.
And So Many More…
If you're still stuck on where to go, you can always talk to other digital nomads about their experiences and places they would recommend. Join the official global digital nomad network at Nomads Embassy to connect with fellow nomads.