Living a remote lifestyle means finding digital nomad housing in a new country every few months. Unfortunately, it isn't as easy as booking a hotel room for a week like you're going on vacation.
Digital nomads have a different set of requirements when it comes to finding proper accommodations for their lifestyle. As they work remotely and spend weeks, if not months, in a foreign country, they need a comfortable and productive setting to call home temporarily.
If you were a digital nomad before the pandemic, you might remember the simplicity and ease of finding affordable and even luxurious accommodations worldwide. However, as the industry has changed and remote work has become more popular, it has become more difficult to find short to medium-term rentals for digital nomads.
Whether you're just beginning your digital nomad lifestyle or are an experienced traveling remote worker, by the end of this article, you'll know some valuable and helpful tips for finding digital nomad housing around the world.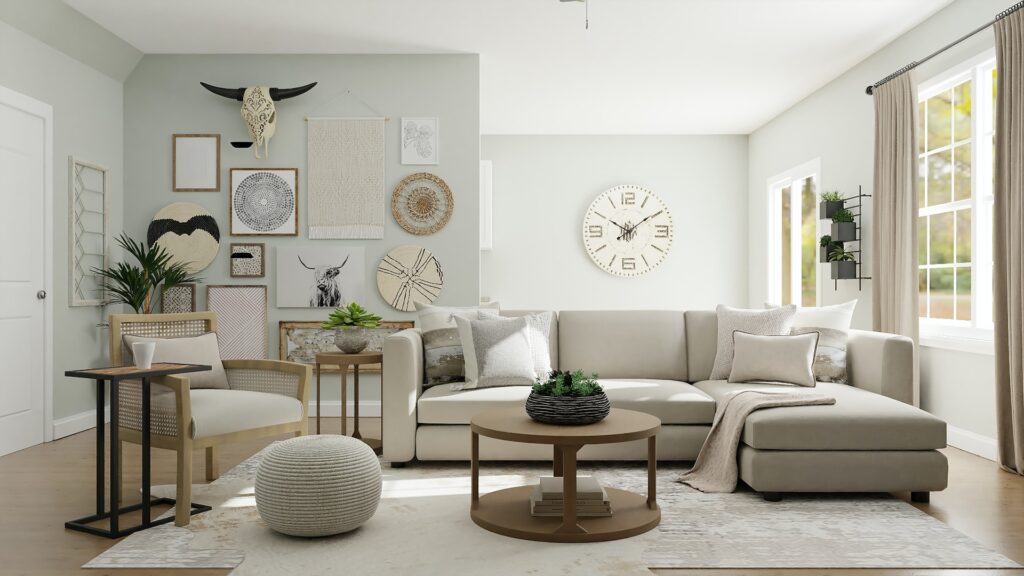 What Makes the Perfect Digital Nomad Housing?
Just like there are a specific set of features that your digital nomad destination should have, your digital nomad housing also requires certain features.
As you search the internet for your next digital nomad accommodation, make sure it meets the standards of an experienced traveling remote worker.
Fast and Reliable Wifi
The number one thing a digital nomad needs is an internet connection. Without a reliable and fast wifi network, you can count on frustrating hours trying to get work done. An inconsistent connection immensely reduces your productivity.
So, how do you determine if the wifi connection is fast without testing it out yourself? Before you book your digital nomad housing, read the reviews of previous guests to see if they mention anything about it.
You can also ask the host or management directly to send you a screenshot of the wifi speed. Simply request that they use an internet speed test site to determine how fast the connection is.
We recommend the wifi is at least 30 Mbps but the higher, the better!
Dedicated Workspace
Your digital nomad housing should also have a comfortable space where you can set up your laptop and enter your productivity mindset. Whether it's a desk or a kitchen table, you'll want to make sure there is somewhere you can sit for a few hours and concentrate.
While many traveling remote workers enjoy going to cafes or coworking spaces to complete the day's tasks, it's important to have a place to work in your accommodations as well. On those rainy days or hours when you need to fully focus on an assignment, it's nice to have the option.
Central Location
As a digital nomad, you'll want to find a room or apartment that is centrally located in your chosen city. Since you most likely will not have a car with you, being within walking distance to grocery stores, restaurants, cafes, museums, and public transportation is necessary.
Having centrally located nomad stays doesn't necessarily mean you have to live in the city center, as these accommodations can be expensive. As long as you have access to everything you need and want, then we consider it to be centrally located!
Affordable for Your Budget
Living the digital nomad lifestyle means keeping an eye on your budget each month. With unexpected expenses, such as unplanned travels or fees, finding affordable digital nomad housing that fits with your budget is crucial.
While you may be tempted to spend more on your accommodation than your budget allows so you get a luxurious experience, it can put you back quite a bit if you aren't careful.
Fully Furnished
When searching for the perfect digital nomad accommodation, you'll want to make sure you're renting a fully furnished apartment. Traveling with just a suitcase, or sometimes even just a backpack, means you don't have the time or space to move furniture, dishware, and decor into your temporary home.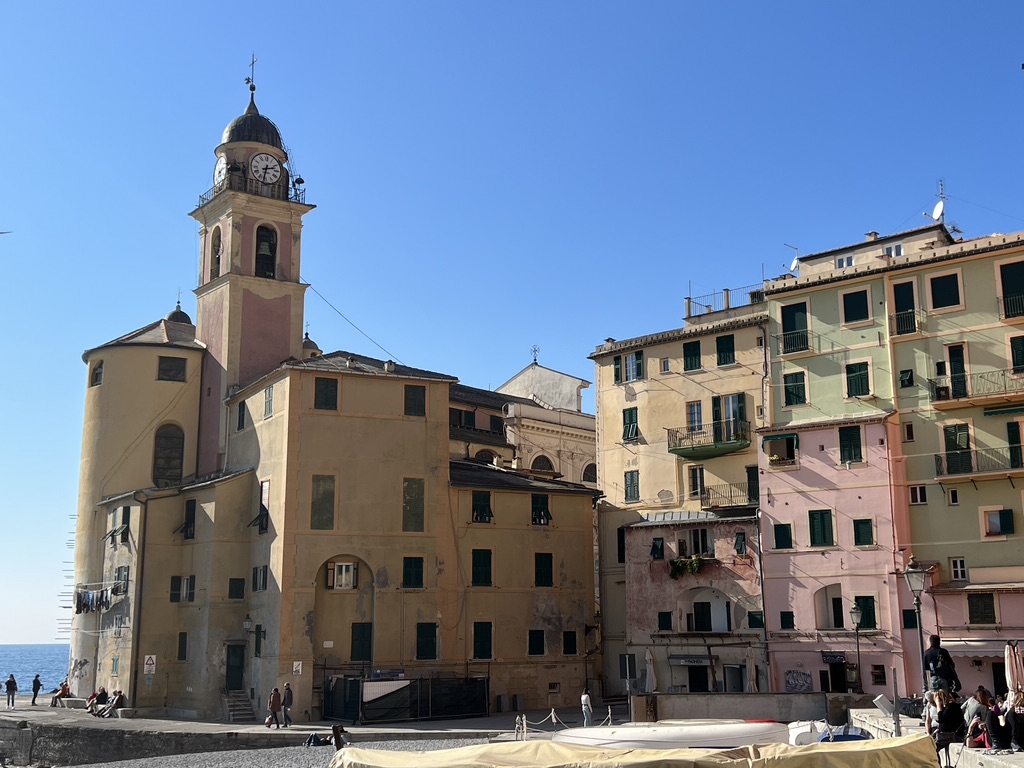 Types of Digital Nomad Housing
There is no "right way" to live the lifestyle of a digital nomad. That's the beauty of it!
You get to make this life how you want, with what makes you happy.
So, because this isn't a one-size-fits-all lifestyle, there are some options when it comes to nomad housing options.
Short to Medium-Term Rentals
If you plan to stay in a destination for a month or more, you may be inclined to look at furnished apartments for monthly rentals. While you cannot go the traditional route of signing a long term one-year lease, you'll search for short to medium-term rentals.
Five years ago, these types of rentals were difficult to come by. At first, Airbnb for digital nomads was the way to find the best accommodation options. However, this platform has proved to be expensive and problematic lately.
Fortunately, there are other platforms, such as Spotahome, that offer monthly furnished apartment rentals with shared rooms or entire flats in Europe's most popular cities.
Hotel Rooms
There are some hotel stays for digital nomads where remote workers choose to live a bit more luxuriously. Staying in a hotel means fresh towels and daily cleaning service, room service throughout the day or night, and a rotation of different guests to interact and network with.
Hotels are also known to be strategically located. Plus, digital nomads will have the luxury of speaking with a concierge for assistance navigating a new city.
If you're savvy with your travel credit card points, you may also find that you can hotel stays for free and other wonderful perks!
Aparthotels
The spaciousness and privacy of apartment rentals combined with the luxury amenities of a hotel come together to bring digital nomads aparthotels.
These hotels offer small studio and one-bedroom apartments to remote workers worldwide. It's one of the best combinations you can ask for!
Digital nomads get the routine cleaning services of a hotel plus other amenities like a gym, pool, and concierge service while living in a full apartment with a place to cook and work remotely.
Co-Living Spaces
Working remotely, especially if you are a freelancer or run your own business, can become lonely. Even if you're taking Zoom calls throughout the day, there is nothing like being around other people while working.
That's where digital nomad coliving spaces come in handy!
Coliving spaces are typically large houses or complexes with either studio apartments or private rooms with shared bathrooms. There are common areas, such as a coworking space, lounge areas, outdoor amenities, and kitchens to socialize with other guests.
Coliving opportunities are popping up more often nowadays. There are even some short one-month coliving retreats you can join. It's a great way to meet other like-minded people while learning more about yourself and how to get the most out of working remotely.
Hostels
For digital nomads on a budget or traveling from one place to another often, hostels can be an entertaining and low-cost accommodation option.
Traditionally, you would rent a single bed in a dorm-style room when staying in a hostel. However, now you have options for a single or double room with private bathrooms in some locations.
If you're serious about your remote job and need time to focus and concentrate, then a hostel may not be the best fit for your lifestyle. But if you're looking to meet new people and are flexible in your routines, then it could be an amazing experience.
Van or Camper
Over the last couple of years, the van life movement has become immensely popular. People have converted campers and vans into small mobile homes that they take on the road with them.
Whether you're traveling across the United States or crossing borders in Europe, van life is another adventurous digital nomad housing option. However, it does take a lot of work, adapting, and strategizing.
Many digital nomads choose to build the interior of their vans themselves. This fully customized home on wheels ensures they have every comfort they need while on the road.
It isn't a digital nomad housing option for most people, but it sure can be an adventure if it is for you!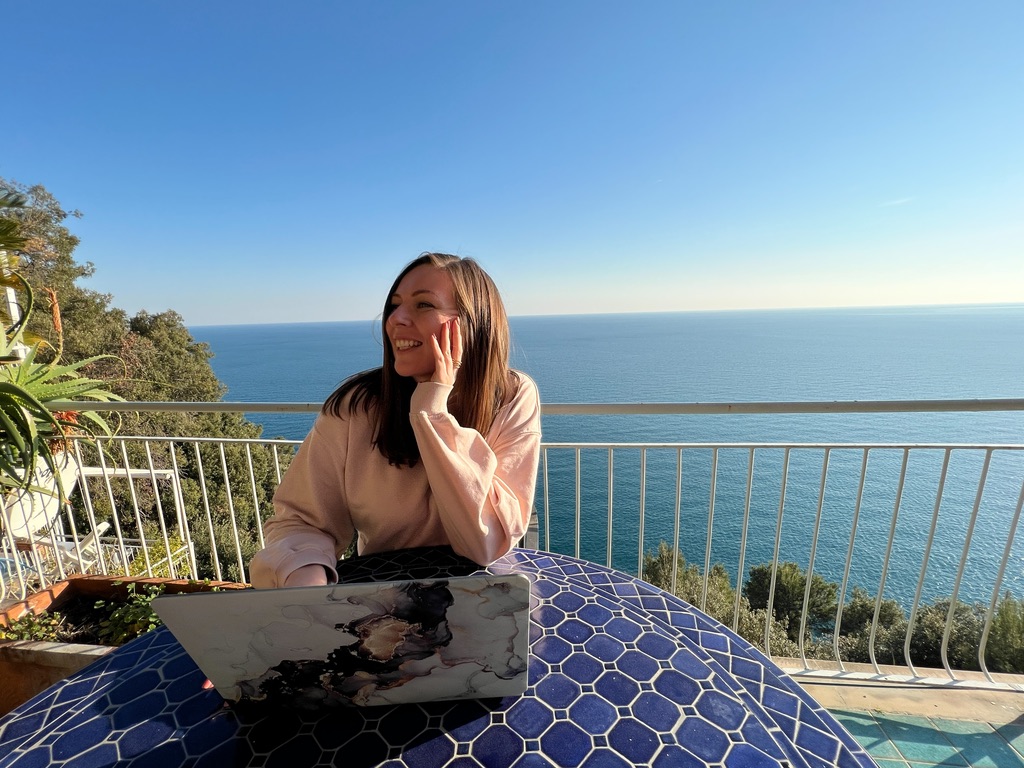 Deciding Which Digital Nomad Housing Option is Right for You
We just gave you quite a few accommodation options to explore while living a nomadic lifestyle. How do you choose which one is right for you, though?
Consider Your Lifestyle
The beauty of the digital nomad lifestyle is that you can curate it to be exactly what you want. You're free to choose your location, housing type, and routines. If you want to sleep until the late afternoon and stay up late to work, then you can do that!
When you consider your lifestyle and how you want to structure your days, this can lead you on the path to choosing the right nomad accommodation.
If you value your privacy and a quiet atmosphere, then you may want to consider renting a short-term apartment, hotel room, or aparthotel room.
But if you're on the journey to meet new people and grow your network, then a more social environment such as a coliving space or hostel could be more appropriate.
Imagine your perfect day while on your digital nomad journey, and this can lead you to the answer you need.
Where Do You Want to Go?
Where you would like to travel can influence what kind of housing you choose.
For example, if you wish to travel across the United States, Canada, Europe, or Australia, then you may consider taking the van life route. You can save on accommodations because you're traveling in your "home."
However, if your digital nomad itinerary includes hopping from one continent to another, you may find yourself happier with an apartment or private room.
Evaluate Your Values
What do you value most about your lifestyle?
Is it the freedom to do what you want? Is it the opportunity to meet people from around the world?
Now is the time to be honest with yourself.
When you identify your values and what makes you happy, you can decide which digital nomad housing is the right fit for you.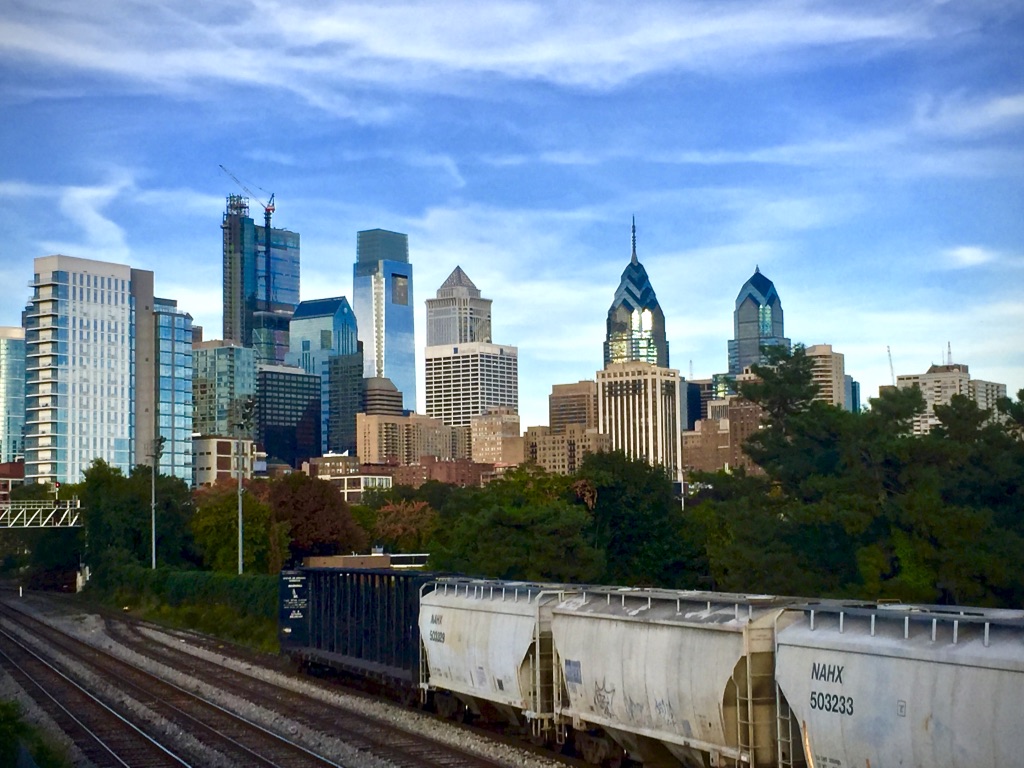 How to Save Money on Digital Nomad Accommodations
We've already discussed how digital nomads often have a budget they must keep an eye on each month. Many nomads search for great deals when booking their accommodations to save a bit of money too.
Below are some tried and true tips for saving money on your digital nomad housing around the world.
Reserve in the Shoulder or Low Seasons
One of the best ways to save on your digital nomad housing is to reserve during the shoulder or low tourist seasons at your destination.
During the peak tourist season, prices will be at their highest. Sometimes even restaurants will hike up their prices at this time.
If you can, try to visit a destination outside of its tourist season. It could save you hundreds, and sometimes even thousands, of dollars on your accommodation.
Negotiate with the Landlord or Host
If you're renting an apartment or vacation rental, you may want to try your hand at negotiating. It never hurts to ask if the host can knock off some money, especially if you plan to stay there for a couple of months.
Avoid Staying in the City Center
The center of cities will usually be the most expensive place to stay. As it's a central location with tourist attractions, shops, restaurants, and essentially the life of the city, you can expect to pay much more to stay there.
Earlier, we mentioned your accommodation should be centrally located. However, that simply means it should be within walking distance to public transportation, cafes, grocery stores, and restaurants. It doesn't necessarily have to be in the center.
Keep Your Travels Flexible
Flexibility is a digital nomad's greatest asset. When you keep your itinerary open for change, it allows you to scope out the best deals and destinations throughout the year.
For example, if you are staying in Portugal but found some gorgeous digital nomad rentals for half the price in Dubai in two months, you can simply make your reservation and hop on a plane.
Even if you have a basic plan for your travels, allow yourself to adapt to new opportunities.
Accommodations When Applying for a Digital Nomad Visa
When applying for a digital nomad visa, some countries require you to submit an address of accommodations to receive your residence permit. Countries like Hungary, Malta, Croatia, and Greece require this.
So, how does one find long-term accommodations as a remote worker on a digital nomad visa in a foreign country?
Receive a Letter of Approval in Principle
It doesn't necessarily make sense to sign a one-year lease for an apartment before your digital nomad visa is approved. Therefore, many countries will provide a Letter of Approval in Principle.
This letter notifies you that your visa application is approved and you can receive your residence permit once you have found digital nomad housing.
Work with a Real Estate Agent or a Lawyer
Moving to a new country temporarily on a digital nomad visa and finding an apartment can be overwhelming and confusing at times. While some brave digital nomads will go about their own journey and find an apartment, many employ the professional services of a real estate agent or lawyer.
In fact, when applying for a digital nomad visa, it's best practice to work with an immigration lawyer for a smooth and compliant process. All you'll have to do is answer some questions, submit your documents, and let your lawyer handle the rest on your behalf!
Live a Successful Digital Nomad Lifestyle with Nomads Embassy
Whether you're a digital nomad who enjoys the open road and wants to visit as many countries as possible or one who wants to settle down for a year with a digital nomad visa, Nomads Embassy is here to help you achieve your desired lifestyle!
With our network of hand-selected immigration lawyers worldwide and a dedicated visa application platform, you can apply for a digital nomad visa quickly, securely, and seamlessly. Plus, our partners can help you find digital nomad housing during your relocation.
Want more digital nomad lifestyle tips and updates about digital nomad visas? Join our newsletter to become part of a global community with Nomads Embassy!