We are excited to share some Malta digital nomad visa updates that are worth mentioning for future applicants.
Now that digital nomad visas have been around for a couple of years now; we are starting to see governments adjust certain rules, requirements, and application processes.
Malta is one of those countries making their digital nomad visa even more accessible. While it was already one of the most straightforward digital nomad visas in Europe to obtain, remote workers may find it even simpler.
By the end of this blog post, you'll know the latest Malta digital nomad visa updates and changes to better prepare your visa application.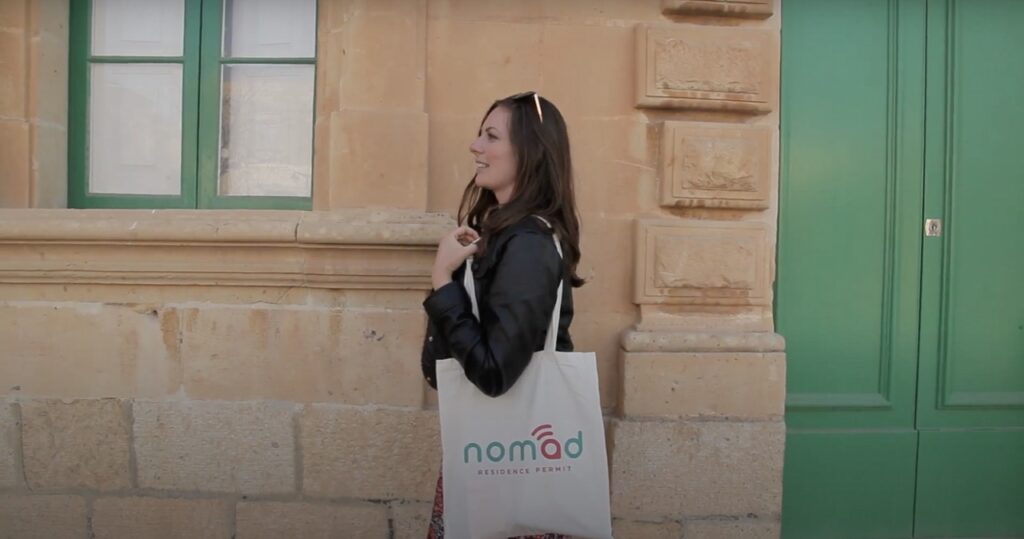 What is the Nomad Residence Permit?
While many other digital nomads and we refer to this visa as the Malta digital nomad visa, its official name is the Nomad Residence Permit.
Created by Residency Malta Agency in 2021, the Nomad Residence Permit allows remote workers to relocate to Malta for one year with the option to renew for a total of three years.
Digital nomads and remote workers who would like to relocate to a new country for at least a year can apply for the Nomad Residence Permit entirely online.
With just a few clicks of a button and uploading the required paperwork, you could be on your way to living a new chapter of your life in the gorgeous Mediterranean.
Who is Eligible for the Nomad Residence Permit?
While the application process for Malta's digital nomad visa is straightforward, there are specific requirements applicants must meet to be deemed eligible.
To be eligible for the Nomad Residence Permit, you must meet the following criteria:
Valid Passport – You must have a valid passport
Work Remotely – You must work remotely as an employee, freelancer, or business owner of a company or have clients located outside of Malta
Earn €32,400 per Year – From your remote job, you must earn the minimum income requirement
It's important to note that this program is only for non-EU citizens.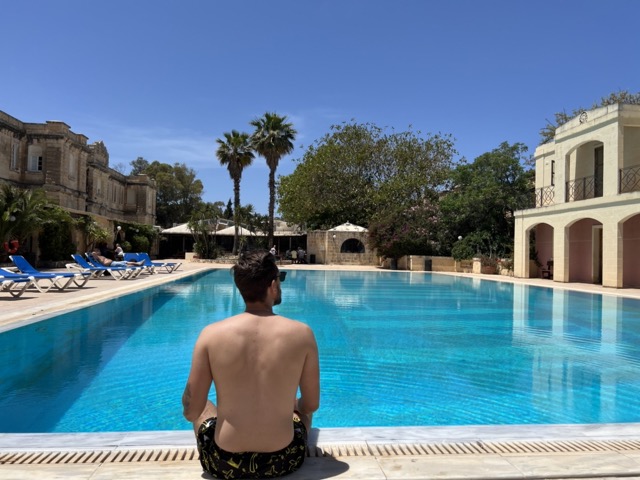 How Many Malta Nomad Residence Permits Have Been Approved?
Malta began accepting applications for the Nomad Residence Permit in mid-2021.
Since then, they have approved 1,041 applications, with 10.9% of applications being rejected.
Due to the Nomad Residence Permit's straightforward and simple application process, it is one of the most attainable digital nomad visas within Europe for qualifying applicants.
So, who is applying for the Nomad Residence Permit in Malta?
According to Residency Malta Agency, the average age of an applicant is 37 years old. 41% are female, while 29% of applicants bring their families.
The most Nomad Residence Permit holders are from Asia, at a whopping 38%, while 21% are from Europe and 18% are from North America.
They work in various industries too! With 72% of applicants holding a university degree or higher, 37% work in IT, 15% work in business management, and 11% work in marketing.
You can see more statistics about the Nomad Residence Permit holders in the infographic below.
Informational Data Infographic
by brittloeffler
Most Recent Malta Digital Nomad Visa Updates
Over the last few months, the government has decided to update and change some of the requirements and policies surrounding Malta's Nomad Residence Permit.
We will continuously update this article with the latest and most recent Malta digital nomad visa updates. To ensure you never miss an announcement or news about digital nomad visas, join our newsletter.
Health Declaration No Longer Required
When the Nomad Residence Permit was first introduced in June 2021, the world was in the midst of the COVID-19 pandemic. Therefore, along with a health insurance policy covering risks in Malta, the government required applicants to submit a health declaration.
As of July 2022, a health declaration is no longer required.
Importantly, British nationals are exempt from having a health insurance policy due to a bilateral agreement between the two countries. British nationals have the same right to access to the national health care system as Maltese citizens.
No Income Increase for Family Applicants
It's common for digital nomad visas to increase their minimum income requirement if the main applicant plans to bring a spouse or dependents. It is often one of the reasons applying for a digital nomad visa as a family can be more difficult.
Previously, Malta required an increase of 20% per dependent for the minimum income requirement.
The Nomad Residence Permit does not require a minimum income increase for applicants applying with their families.
As long as the main applicant earns at least €32,400 per year working remotely, they can include family members in their applications.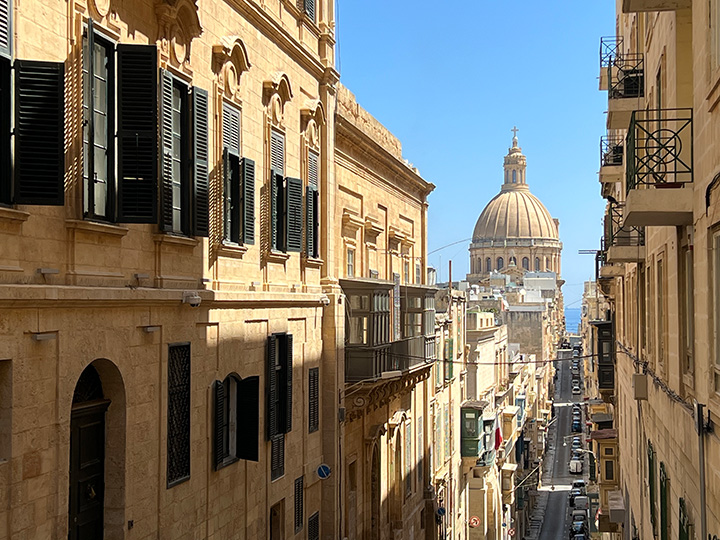 Upcoming Changes to the Nomad Residence Permit
There are even more exciting Malta digital nomad visa updates that we can look forward to in the near future.
Smoother and Simpler Online Application
Applying for Malta's digital nomad visa is already so much simpler than other digital nomad visas.
There is no need to wait for an appointment or visit an embassy or consulate in your country of residence.
You can complete the entire application right online in just a matter of minutes!
In fact, the Nomad Residence Permit is perfect for remote workers who instantly fall in love with Malta's beauty, 300 days of sun, and interesting culture, and don't want to leave.
All they have to do is complete their applications for the digital nomad visa online without even leaving the country – granted that their Schengen Area tourist visas are valid until the application is approved.
Believe it or not, the application process is about to get even smoother, simpler, and faster, according to Residency Malta.
While we do not have an exact time frame for these updates, digital nomads are eagerly awaiting to see what innovations the country comes up with next for the Nomad Residence Permit.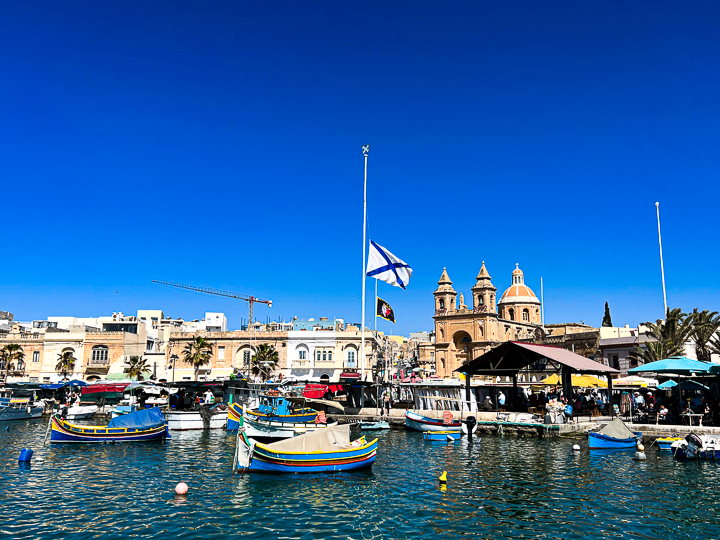 Why Digital Nomads Choose Malta
It's no secret that Malta is the next digital nomad hotspot in Europe.
Over the years, remote workers from all over the world have realized just how incredible it is to live in Malta and soak in the gorgeous Mediterranean weather, explore natural beaches, and taste authentic, delicious cuisine.
With excellent wifi network speeds and 5G mobile networks across the country, it's never been easier to stay connected as a digital nomad relying on stable internet access.
Plus, a thriving digital nomad community opens doors of opportunity for Nomad Residence Permit holders. From potential new business partners to life-long friends, the friendliness and welcoming community will make you feel right at home.
Let's also not forget one major selling point of Malta's Nomad Residence Permit – English is an official language! This simple, yet impactful, fact is a game-changer for both native and second-language English speakers.
Already knowing the language makes it much easier to relocate and understand how to successfully live in Malta while diving into an exciting social life and interacting with locals and visitors alike.
Malta holds so many once-in-a-lifetime opportunities for digital nomads from around the world. The only way to know if there are some for you is if you come and see for yourself!
Are You Eligible to Move to Malta?
Considering relocating to Malta to work remotely with the Nomad Residence Permit?
Request a free visa eligibility check from Nomads Embassy today!