Choosing to live a remote lifestyle abroad as a digital nomad means figuring out important details such as paying taxes, applying for visas, and the difference between travel insurance and international health insurance.
There's no secret that the digital nomad lifestyle is adventurous, eye-opening, and unpredictable. One way to keep some stability in your life as a full-time traveler is by having reliable insurance for your health and in case of accidents.
However, many digital nomads get confused regarding the travel insurance vs. international health insurance debate. To be fair, it can be quite confusing as digital nomads straddle the line between tourist and expat.
As a digital nomad with a thirst for adventure and a budget to keep an eye on, you may be tempted to forego taking out an insurance plan.
You've traveled before, and nothing has happened – why should you pay a monthly premium just in case? This is exactly what you should not be thinking!
Having reliable insurance can save you hundreds – if not thousands – of dollars and may even save your life. From serious illness to freak accidents to lost baggage, getting an insurance policy should be high on the digital nomad's to-do list.
Before you can take out an insurance policy, you must first understand the difference between travel insurance and international health insurance.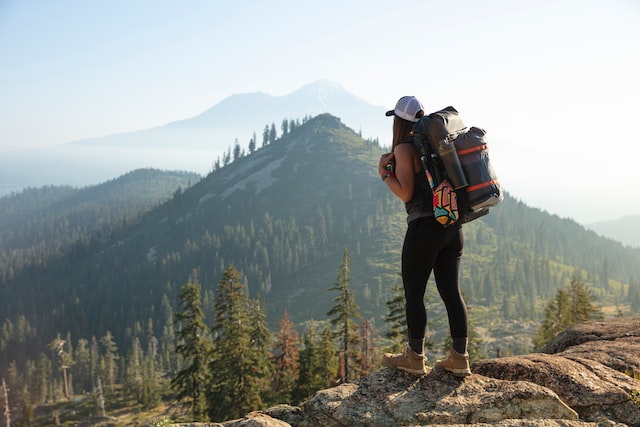 What is Travel Insurance?
Travel insurance is intended for short-term trips and vacations.
When buying a travel insurance policy, the company will ask for specific dates for when the policy should be active. It can be anywhere from a few days to a month or two.
You've probably run into the option to purchase travel insurance when booking a flight. A travel insurance policy will reimburse you for delayed or canceled flights, allow you to cancel or reschedule a flight, and cover lost baggage.
The main purpose of getting travel insurance is for unexpected emergencies while abroad. This could range from accidents to theft to travel interruption.
When it comes to travel insurance, there are limitations as to what the policy will cover. For example, if you have a pre-existing condition, chronic illness, or mental health issues, the insurance plan most likely will not cover expenses to treat it while abroad. 
However, if you are in a skiing accident in the alps or a car accident in a city, travel health insurance will likely cover these medical expenses.
What Does Travel Insurance Cover?
Travel insurance policies cover a broad range of travel-related incidents, including some medical expenses.
The most common things travel insurance policies cover include:
Missed connecting flight
Lost or damaged baggage
Trip cancellation due to illness, job loss, inclement weather, stolen passport, etc.
Trip interruption due to political unrest, terrorism, illness, etc.
Repatriation flights and emergency evacuation
Accidental death or dismemberment
Medical emergencies not from pre-existing conditions
Stolen valuables, credit cards, and passports
Of course, every travel insurance plan is different and will cover different things.
Before buying an insurance policy, it's important to understand what they will cover and the limitations fully.
If you're searching for more coverage, you may want to consider a comprehensive travel insurance plan.
You will notice that the price of a travel insurance policy is often cheaper than an international health insurance policy. There is a good reason for that, which we'll dive into next.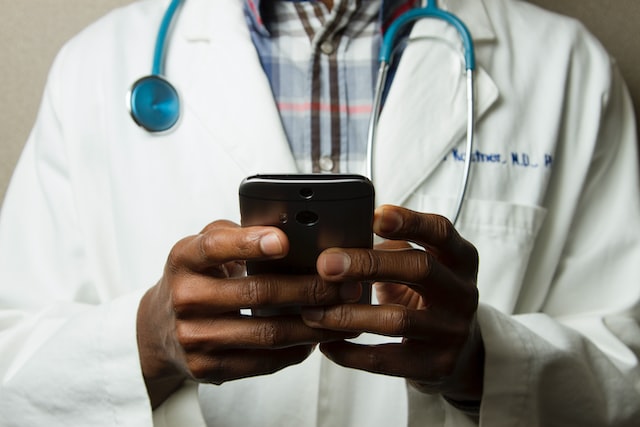 What is International Health Insurance?
International health insurance is designed to cover preventative care, routine, and unexpected medical expenses while abroad for a long period of time.
Just as you would have health insurance in your home country so you can visit a doctor when you're sick or get your teeth cleaned at the dentist, an international health insurance policy does just that, but in a foreign country.
Many international health insurance policies will provide coverage in most countries. However, they do often offer coverage in your country of origin for a limited time; most around 30-42 days out of the year.
This type of travel health insurance is ideal for digital nomads who have either moved abroad on a digital nomad visa or are traveling for months or years at a time. It's great for those who are unable to register for a national health insurance policy where they are living or traveling.
What Does International Health Insurance Cover?
An international health insurance policy will cover most medical expenses accrued while traveling or living abroad.
You can expect to pay a monthly premium and have a deductible as well as co-pays when visiting a doctor.
International health insurance will often cover the following:
Preventative care
Illness treatment
Cancer treatment
Maternity care
Mental health
RX Prescriptions
Medical tests
Surgery or operation
Vision care
Dental care
Vaccines
Every international health insurance policy is different in its structure and coverage, though. Before signing up for a policy, be sure to fully understand what the policy will cover or reimburse you for while abroad.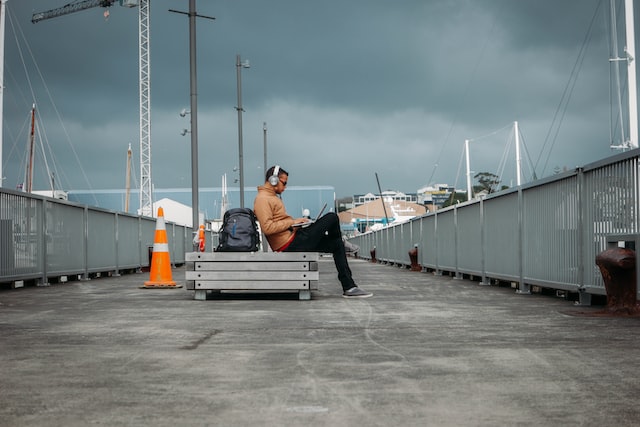 Do Digital Nomads Need to be Insured?
Is there a legal requirement for digital nomads to have travel insurance or international health insurance? Not necessarily.
Some countries do require you to have a travel insurance policy when you visit, but that's another topic.
Is it an excellent idea to be insured so you can save money and stay healthy and protected while having peace of mind? Absolutely!
We highly recommend having a travel health insurance plan whenever you travel outside of your home country. You never know what can happen while abroad, and you don't want to be stuck in an unfamiliar country without assistance during an emergency.
Which Travel Medical Insurance is Right for Digital Nomads?
Now that you know how to explain travel insurance vs. international health insurance, you may still wonder which type of insurance is right for digital nomads.
The answer is simpler than you may expect.
Digital nomads can take advantage of both travel insurance and international health insurance at the same time!
Since they cover different aspects of traveling and the digital nomad lifestyle, they are both beneficial to have.
Whether you need to see a dentist for a routine cleaning or have had your passport or credit card stolen, both of these insurances can help you.
However, if you are a digital nomad who has relocated somewhere for a long period of time and don't plan to travel for a few months or a year actively, you'll find international health insurance more beneficial to have. Once you do start traveling again, you can take out a travel insurance policy.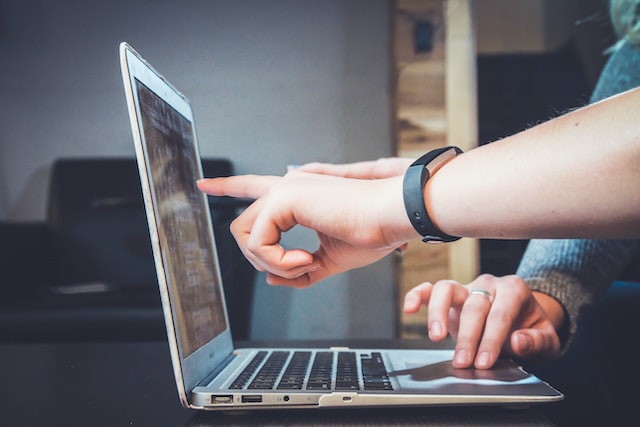 How to Choose a Digital Nomad Insurance
When searching for an international insurance policy, it's important to consider a few essential details. These will help you make a more informed decision based on your situation.
Consider the Coverage
When deciding whether to buy a travel insurance or international health insurance policy, it's crucial to consider what each policy covers.
If you're searching for insurance that will cover routine and major medical coverage, such as pregnancy, preventative care, emergencies, and mental health, then you'll want to go with an international health or travel health insurance company.
However, if you're taking a short trip and want to protect your travel expenses, belongings, and accidents, then a travel insurance policy will fit your needs better.
Get a Quote
Staying within your budget is vital for a digital nomad who plans to travel the world for an extended period of time. Therefore, when shopping around for insurance policies, it's important to consider the premium amount.
When purchasing international health insurance, you can expect to pay a monthly premium. You'll also have a deductible amount and co-pays to consider as well. The premium can also be adjusted based on the amount of the deductible.
A travel insurance policy is typically a one-time payment and will likely be less expensive than an international health insurance policy. Just remember that this doesn't cover everyday medical expenses.
Ease of Access
It's important that the insurance company you decide to go with is easily accessible. When you need them, it should be simple to contact them.
Whether they have an online chat or a 24/7 hotline, you want your insurance company to be reliable and ready to help you when you're in need.
Location Availability
Lastly, you will have to consider where your insurance policy will cover you when you're traveling. Some companies cannot cover you in certain countries.
Before purchasing travel or international health insurance, make sure they offer coverage in countries where you expect to spend the most time.
Which Insurance Do You Need When Applying for a Digital Nomad Visa?
If you're planning to apply for a digital nomad visa in one of the 30 countries offering them, then you'll be expected to have an international health insurance policy.
As you start your application with Nomads Embassy and our immigration lawyer partners, it's a good idea to begin your search for an international health insurance policy early.
Some countries, such as Thailand, require coverage of at least $50,000 in medical expenses to apply for their digital nomad visa.
To better prepare you to apply for a digital nomad visa, Nomads Embassy has partnered with Genki, a reliable and comprehensive international health insurance.
Genki offers low-cost coverage for digital nomads worldwide. You can see any nationally authorized doctor or visit any registered hospital in the world, and your visit will be covered with no cost limits.
From maternity care and medically necessary treatments, such as the flu or infection to emergency dental procedures to initial mental health issues, Genki has you covered – no matter where you are with their 24/7 hotline. 
Get international health insurance coverage for up to two years and cancel anytime. Stay flexible and protected with Genki insurance today!