If you haven't heard yet, Malta is the next digital nomad hotspot in Europe. Hundreds of remote workers are choosing to spend their time and even temporarily move to Malta and take advantage of the islands' incredible benefits.
With some of the most stunning beaches in the Mediterranean, an average of 300 days of sunshine, and impeccable weather, it's no wonder why digital nomads are flocking to this small European island.
Malta boasts a unique combination of ancient history and modernity, such as productive coworking spaces and lightning-fast wifi. Digital nomads can appreciate a once-in-a-lifetime experience opening their laptop while at a cafe situated on a street that has been occupied for millennia.
With an excellent option of digital nomad-friendly cities across the islands, digital nomads will instantly feel they have a home away from home when settling in Malta.
Even as the tenth smallest country in the world, Malta has everything a digital nomad hotspot requires.
By the end of this article, you'll see exactly why you should add this gorgeous country to your travel plans as your next digital nomad destination.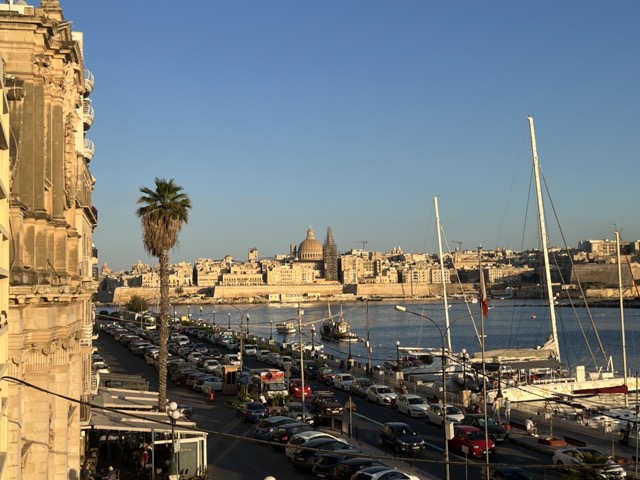 Where is Malta?
Malta comprises three main islands: Malta, Gozo, and Comino. These islands are situated in the southern Mediterranean Sea between Sicily and Tunisia.
Traveling to Malta is easy and convenient. There are daily international flights from Europe. You can also take a ferry from Sicily to Malta.
It is part of the European Union and the Schengen Area, which is important to consider if you plan to travel with a tourist visa. (Don't worry, though, we have a solution at the end to help you stay in Malta longer!)
Why Malta is the Next Digital Nomad Hotspot
Apart from convenient travel to Malta, there are many reasons why the country is Europe's next digital nomad hotspot. Believe us when we recommend you get to Malta as soon as possible before the secret is out! You'll want to claim your stake while you can.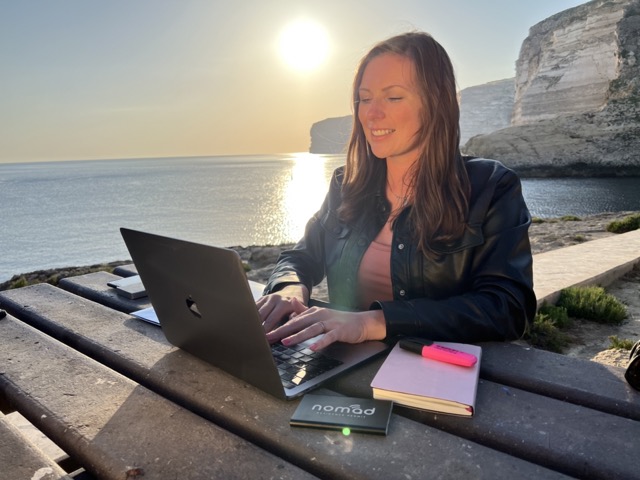 1. Excellent Wifi Connection
Malta boasts a nationwide 5G network, making mobile data extremely fast and convenient around the island. This is perfect for digital nomads who need to use their hotspot while on the go.
The average download speed is 85.20 Mbps, and Malta has the 21st fastest internet in the world.
You'll find plenty of spots with public wifi in the major cities such as Valletta and Sliema.
We know just how frustrating it can be to travel as a digital nomad in a destination that lacks quality wifi speed. Fortunately, you will never have to worry about a slow wifi connection while in Malta.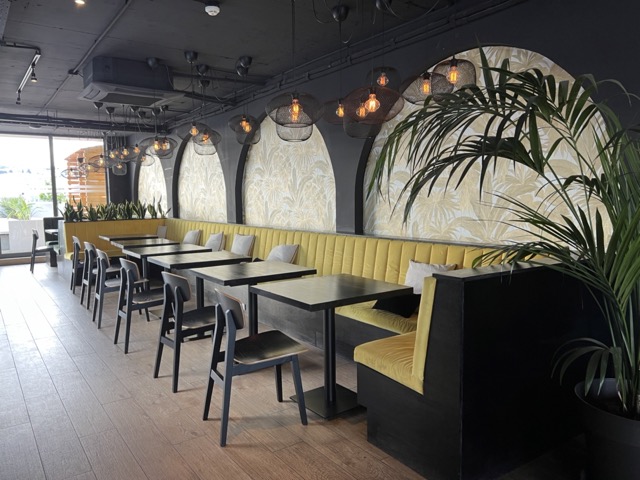 2. Cafe Culture and Coworking Spaces
While deep traditional roots run through Malta's present culture, modernity abounds and locals have adopted and are well adjusted to remote work. You'll often see digital nomads and students set up with their laptops in a cafe sipping on coffee or tea and enjoying a tasty Maltese pastry.
For when you need a change of scenery from your Airbnb or hotel room, stepping out and finding a digital nomad-friendly cafe is perfect. You can expect to find a tranquil atmosphere, fast wifi, and comforting scents of coffee beans and sweets to indulge in.
If you're looking for a more productive and professional atmosphere, Malta is home to many coworking spaces that offer day passes to digital nomads. You'll find many have enticing amenities such as state-of-the-art fitness centers, social events, and even catering. Coworking spaces are also great places to network and meet fellow traveling remote workers.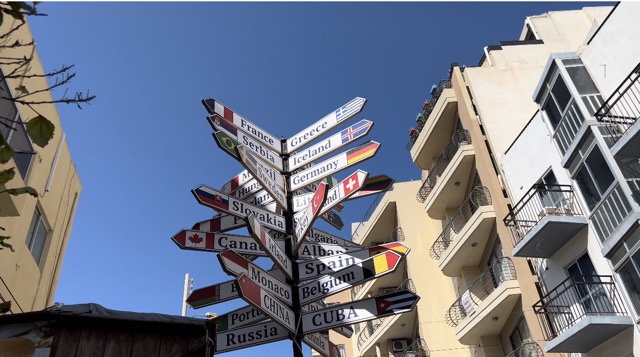 3. International Community
One of the most important aspects of a digital nomad hotspot is the presence of a community. It's crucial for digital nomads to meet other like-minded individuals to connect with and grow their circles.
Malta has an impeccable international community living on the islands. There are over 67,000 expat residents living in Malta, and that doesn't count the digital nomads who visit for a month or two at a time!
Finding a fellow traveling remote worker is not difficult while in Malta. As we mentioned before, you will likely find them sitting at a cafe or coworking space. You can take advantage of online communities and events specifically for newcomers and digital nomads in Malta.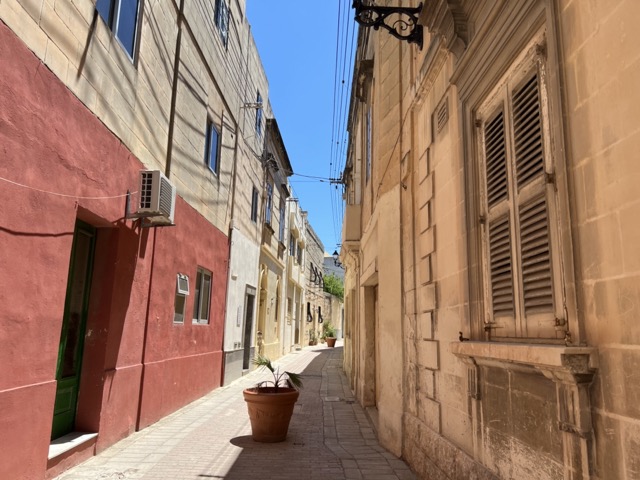 4. English is an Official Language
Having an international community where it's easy to make friends brings us right into our next point as to why Malta is the next digital nomad hotspot – English is an official language.
Whether you're a native English speaker or speak it as a second language, there is comfort in knowing that there won't be a language barrier when communicating with shopkeepers, waiters, healthcare professionals, and or landlords.
A challenge many digital nomads must overcome is learning how to communicate with someone who speaks a different language. In Malta, that isn't an issue!
Having English as an official language also makes it easier to make local friends and branch out from socializing with just the international community. You'll have an easier time getting around the island with public transport, reading directions, keeping up to date with local media in English, or simply ordering food at a restaurant.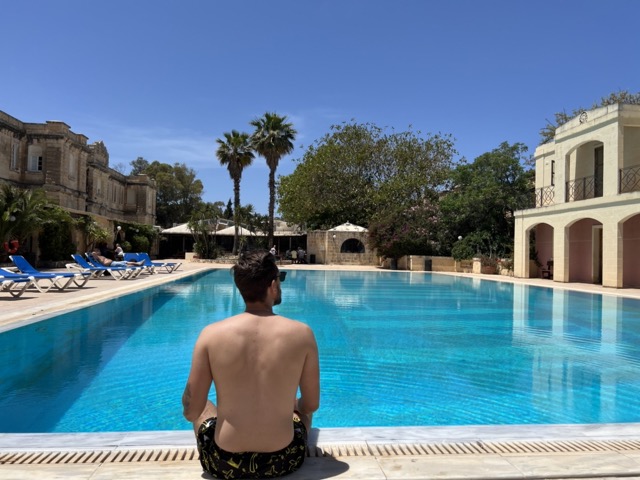 5. Ideal Weather
We mentioned it before, but we have to emphasize it once again. Malta has an average of 300 days of sun a year.
300 days of sun!
That is incredible for digital nomads who enjoy being outside and participating in outdoor activities. While in Malta, you can take full advantage of the beautiful warm Mediterranean weather.
Whether you want to lounge on a beach after a day of work, walk and explore new cities, or set up your workstation at a table outside, the weather in Malta is perfect for all of this and more!
Of course, the weather isn't perfect all year round. In the winter, the wind does pick up a bit, but we would choose that over frigid cold temperatures any day.
If you aren't sure when you should plan your trip to Malta to experience great weather, check out our article with details about the best time to visit Malta.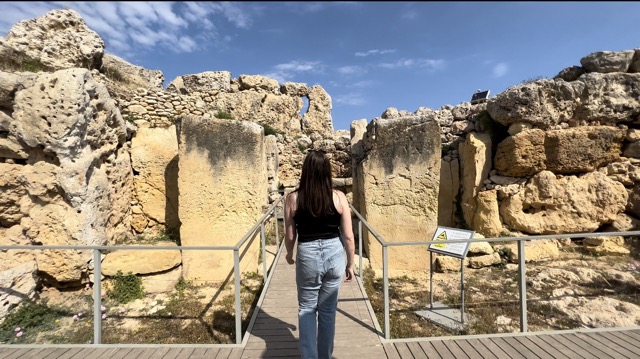 6. Exquisite Cultural Activities to Experience
There is so much to do while in Malta. From visiting historical museums to walking through ancient ruins from thousands of years ago to participating in an annual festival, you will have the chance to fully embrace Malta's culture.
With a strong military history, you'll get to explore old forts that were once used to protect the island from invaders. Admire weapons and artifacts from these wars in the National War Museum located in Fort St. Elmo in Valletta.
Go back thousands of years and walk through the ruins of neolithic temples at sites such as Hagar Qim in Malta and Ggantija Temple in Gozo.
Or admire stunning churches and basilicas built by the Catholic Church and the Knights of Malta in the Middle Ages. Decorated with paintings, exquisite details, baroque designs, and items made of gold, you could spend hours examining just one church.
Of course, you'll want to attend one of the many annual festivals hosted in Malta. One of the most famous is the Fireworks Festival, which takes place in April. You'll also surely love the Frawli Festival or Strawberry Festival in Mgarr or the Fish Festival in Marsaxlokk.
After spending time in Malta, you'll come out with unique new knowledge and pleasant memories of the interesting and exciting culture.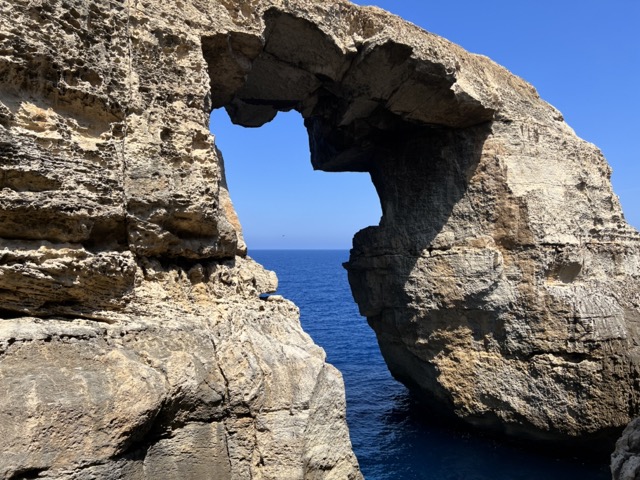 7. Gorgeous Scenery and Views
If you're searching for some of the best views in the Mediterranean, then you'll want to spend some time in Gozo. On this little island, you'll see some of the most stunning natural wonders known to man!
From impeccable rock formations that look like natural windows over the sea to caves on the side of cliffs with spectacular views to unbelievably crystal clear waters, you'll fully appreciate the beauty of Malta's nature.
For digital nomads who enjoy hiking, Malta has numerous trails you can explore as well.
It's important for digital nomads to feel excited and in awe of their destination. It keeps their motivation for living their lifestyle high and appreciative of where they are located.
Whether you're an adventure-seeker or simply want to admire the beauty nature has blessed Malta with, you'll find everything you're looking for here.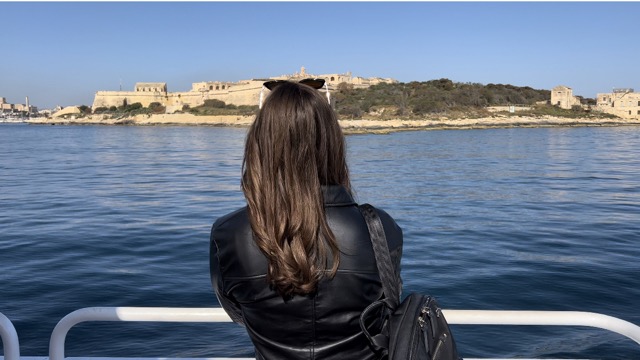 8. Convenient Public Transportation
Another important aspect of a digital nomad hotspot is access to convenient public transportation. As many digital nomads do not travel internationally by car, they must rely on buses, trains, and ferries.
Malta has an impeccable public transportation system that will take you literally anywhere you need to go! From traveling between cities to finding your way to a remote seaside cliff to watch the sunset, Malta Public Transport can take you there!
The bus system is extremely easy to decipher. With contactless payment on all of the vehicles and routes that go pretty much everywhere, digital nomads instantly appreciate the fast and punctual service.
There are also ferries to take you from Malta to Gozo and even across the bay from Valletta to Sliema or to the Three Cities. This is often much more convenient and faster than taking a bus route, which is still possible!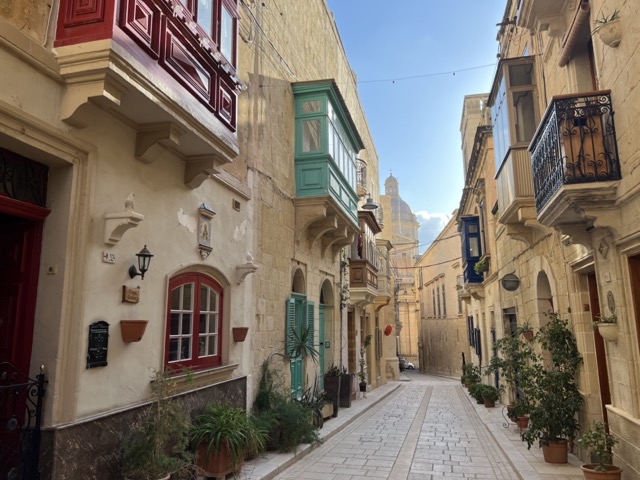 9. Affordable Cost of Living
For being an island that imports most of its products, living in Malta is quite affordable. Compared to the United States, the overall cost of living in Malta is 12.4% lower, with rent a whopping 44% lower.
Living in a destination that is affordable compared to your home country makes it much more comfortable to be a digital nomad. You can experience more and even put some of your earnings away in savings without cutting down on your activities.
You'll find high-quality food and products priced reasonably. Public transport fares are very economical as well.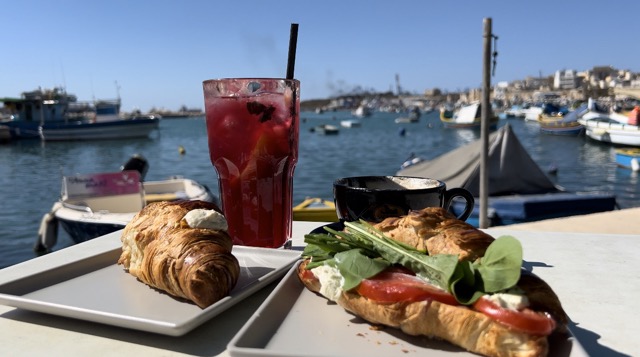 10. Tasty and Delightful Cuisine
While we're on the topic of high-quality food, the traditional Maltese cuisine is a definite selling point as to why digital nomads should come to the island. You will surely eat well for all of your meals while in Malta.
Though traditional cuisine, such as pastizzi, tuna ftira, and rabbit dishes is worth a taste, there is also a great variety of food available. You'll find cuisines from all over the world, mostly thanks to the large international community that lives in the country.
Not only will you get to try new and exciting dishes, but you can also find your favorite comfort food while on the island. For digital nomads with a craving for international flavors, Malta has restaurants that can satisfy every single one!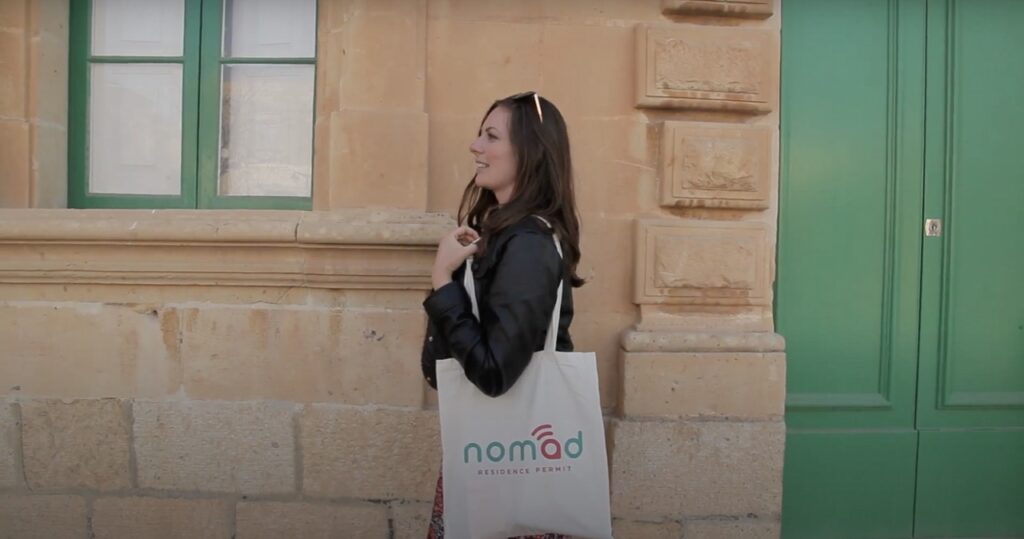 11. Nomad Residence Permit
Last but certainly not least, the most compelling reason Malta is Europe's next digital nomad hotspot is their Nomad Residence Permit.
This digital nomad visa allows eligible remote workers to live in the country for one year, with the option to renew it twice for a total of three years.
With a straightforward online application process, you can receive your Nomad Residence Permit in just 30 days and begin a whole new chapter of your digital nomad lifestyle.
See if you meet the requirements and learn how to apply for the visa in our step-by-step visa guide.
Be the First to Know About Up and Coming Digital Nomad Hotspots
The world is wide, which means new digital nomad hotspots pop up every year.
To get in early on the action and make your place in the next digital nomad hotspot, like Malta, join our newsletter to receive the latest digital nomad destination news and advice.