It isn't always wise to stay in your Airbnb or hostel to work as a digital nomad. Instead, you may want to break up your routine and enjoy getting out of the house by visiting and working from some cafes in Malta.
There are many places in Malta that offer free wifi and delicious coffee, pastries, and more to remote workers who decide to pack up their laptops and work from a cafe.
Although, finding a digital nomad-friendly cafe isn't always easy. To save you from purchasing an expensive cup of coffee only to find that the wifi connection is unreliable, we've put together a list of the best cafes in Malta to work from as a digital nomad.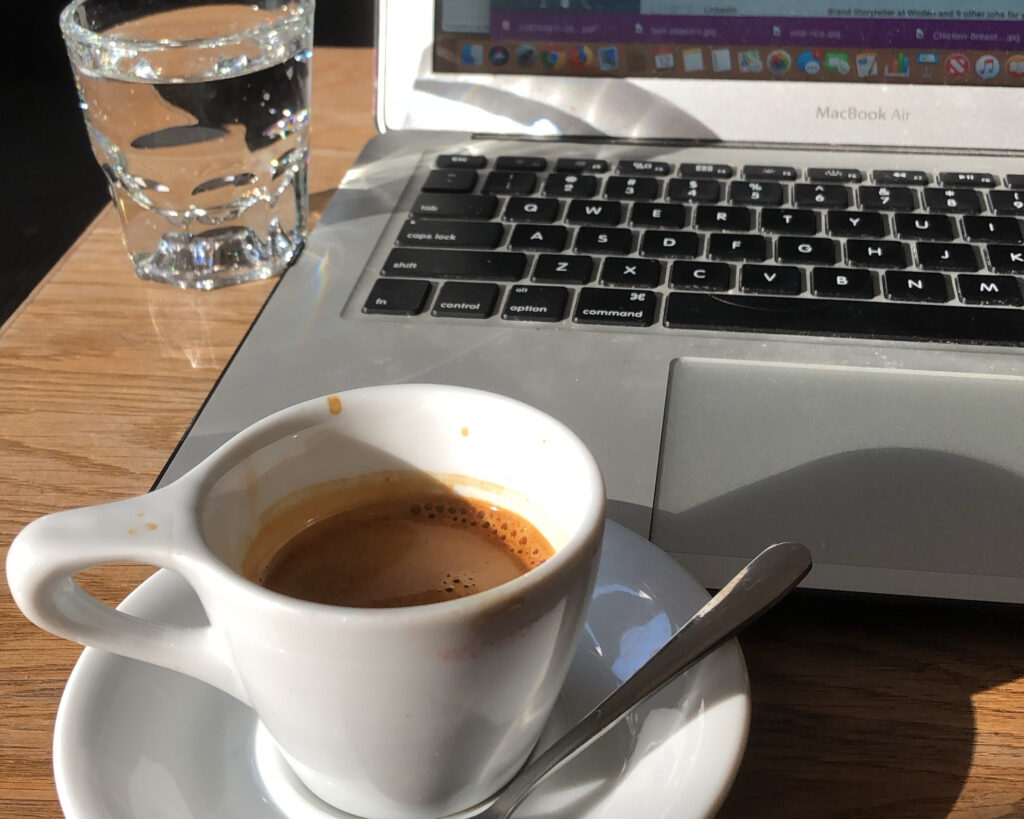 Benefits of Working from Cafes
There seems to be a rivalry between remote workers who like to work in coworking spaces and those who prefer working from a cafe. While there are benefits to both of these workplaces, I want to point out some that cafes especially offer digital nomads.
More Affordable
Working from a cafe is arguably more affordable when comparing a public cafe to a coworking space. You can sit for hours, taking advantage of the wifi and comfy seating for just a few dollars by buying a coffee.
At a coworking space, you could spend an average of $30 per day just to have a place to sit and work.
Now, if you do choose to stay at a cafe for hours, we do recommend ordering something more than a cup of coffee. Remember, they are a business!
Casual Atmosphere
Going to cafes in Malta is extremely casual. You don't have to dress up as if you are going to work. You can show up in your sweatpants if you want without the judgment of people going to their offices in a coworking space.
While some digital nomads like dressing for their workday, others like to keep it casual. Working from a cafe gives you the opportunity to do just that.
Good for Your Mental Health
One of the most common issues digital nomads face is loneliness. They often travel alone and rent apartments or Airbnbs by themselves. Social interaction may be lacking, especially if they can't find other digital nomads to connect with.
Therefore, sitting in your accommodation all day long alone can be draining and have a negative impact on your mental health. Even if you are still in the process of meeting people in your new destination, going to a cafe to work puts you in a social setting where you can interact with others and possibly make a new friend.
Digital Nomad Cafes in Malta
To help you manage your time better and only go to the best digital nomad-friendly cafes in Malta, we've put together a list of our favorite places we worked from while we were there.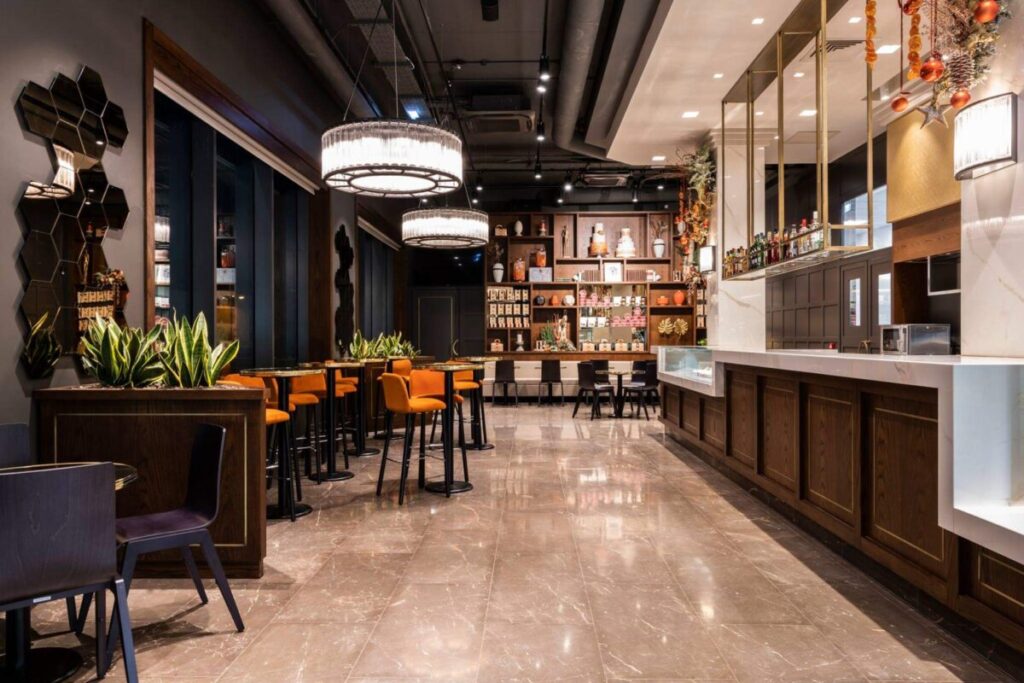 1. Busy Bee Cafe
Locations
Sliema – 38 Triq Ix – Xatt Tas-Sliema, SLM 1022
Birkikara – Zone 4, Central Business District, Birkikara
Whether you have a busy day ahead of you or simply want to enjoy a delicious traditional Maltese pastry and a cup of coffee in front of your computer, Busy Bee Cafe is a great place to do it!
You'll get to indulge in the beautifully crafted sweets and pastries on display at the front of the cafe or peruse their menu of sandwiches, soups, breakfast, and more.
With long working hours, a comfortable setup, and extremely friendly staff, working from Busy Bee Cafe is quite enjoyable.
As the cafe does double as a restaurant, you may notice it gets busier during breakfast, lunch, and happy hour. However, if you plug your headphones in and get in the zone, you won't have a problem working from here.
2. Café G
Location: Café G, No. 8, Church Street, Paceville, Malta
Searching for a beautiful, comfortable, and healthy place to work from for a couple of hours? Then Café G is the place to go in Paceville!
Serving vegan and vegetarian dishes for breakfast, lunch, and a light snack, digital nomads love visiting this cafe because they know they can always count on a good meal, coffee, or smoothie and a cozy place to work.
It's important to note that their hours are a bit short, closing at 3 pm. You can also expect some busy activity during breakfast and lunch too.
The interior is designed with minimalism in mind, meaning there are fewer distractions around, so you can stay focused. Located in one of the best cities for digital nomads in Malta, you can't go wrong with Café G!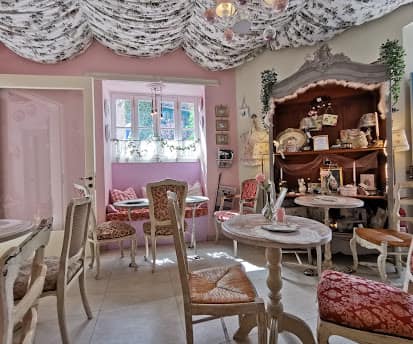 3. Carolina's Petit Cafe
Locations
Sliema – 69 Triq Bisazza, Tas-Sliema, Malta
Balzan – 79, 80, Pjazza Bertu Fenech, Balzan
Take a step out of Malta and into a charming little cafe set right in Paris with Carolina's Petit Cafe. Tastefully and thoughtfully decorated with adorable furniture, flowers, and pink stripes, you'll feel like you just walked into a movie set!
With incredible pastries and desserts to choose from and a long list of beverages, you can stay all day and admire the detail that went into creating this gorgeous cafe. The cafe has long hours and happy hour specials if you decide to relax with a cocktail or two after a day of working.
Not only is this an Instagrammable spot to work from, but you can see the staff making their pastries right in-house in the retro kitchen located at the back of the cafe in Sliema.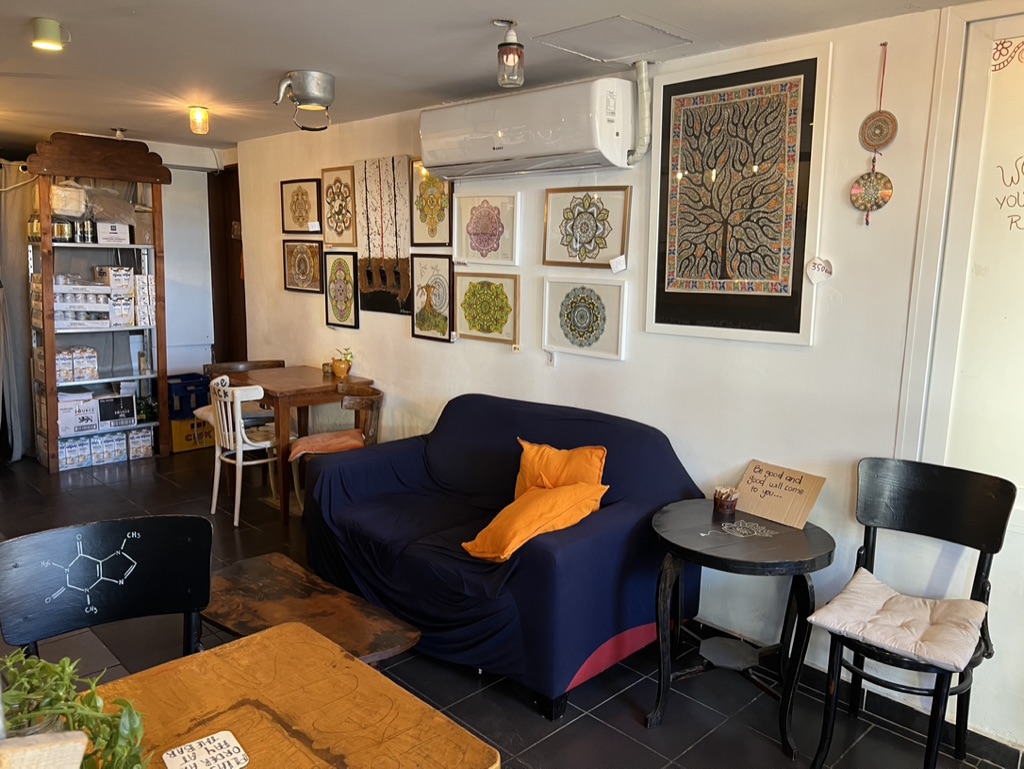 4. Coffee Circus
Locations
Sliema – 44 Ix – Xatt Ta' Qui – Si – Sana, Tas-Sliema SLM 3112, Malta
St. Paul's Bay – Dawret Il – Qawra, San Pawl il-Baħar, Malta
Msida – 149 Triq D'Argens, Ta' Xbiex, Malta
Valletta – Triq San Gwann, Il-Belt Valletta, Malta
Birżebbuġa – 37, Pretty Bay, Birżebbuġa, Malta
If you're in need of a small indie coffee shop vibe with a focus on creating high-quality coffee beverages, look no further than Coffee Circus. Using only the best-roasted coffee beans and high-end espresso machines, you can expect a delicious cup of coffee and high-speed wifi when you come to this cafe.
Scattered all throughout Malta's island, you are almost always within reach of a digital-nomad cafe with Coffee Circus. Our favorite location was in Valletta. There is seating outside on some of the famous Valletta street staircases and underground in the actual cafe.
Make sure to grab a delicious and unique pastry (some vegan and gluten-free options) to go with your specialty beverage!
5. Costa Coffee
Locations
Valletta – St. Lucia's Street, Il-Belt Valletta, Malta
Sliema – Triq It – Torri Tas-Sliema, SLM 1600, Malta
Marsaxlokk – Triq iz-Zejtun, Marsaxlokk, Malta
Birkikara – Triq L-Intornjatur, Mriehel BKR 3000, Malta
St. Julian's – Spinola Bay, San Ġiljan, Malta
Balzan – Triq Birbal, Ħal Balzan, Malta
Sometimes you just want a reliable coffee chain when it comes to finding a cafe to work from as a digital nomad. Costa Coffee is Malta's commercial coffee chain, beloved by both tourists and Maltese.
With specialty coffee, smoothies, sandwiches, and more, you can expect your average cafe with absolutely no surprises. There are a plethora of outlets for you to plug into and charge your devices and other remote workers and students sitting on their laptops in a Costa Coffee.
There are multiple locations throughout the island, so you'll always be close to wifi with reliable and fast wifi to set your computer up and get some work done.
Our favorite locations are in Valletta, Sliema, and Marsaxlokk; thanks to their views of the gorgeous cities, you can't go wrong choosing one of these cafes in Malta.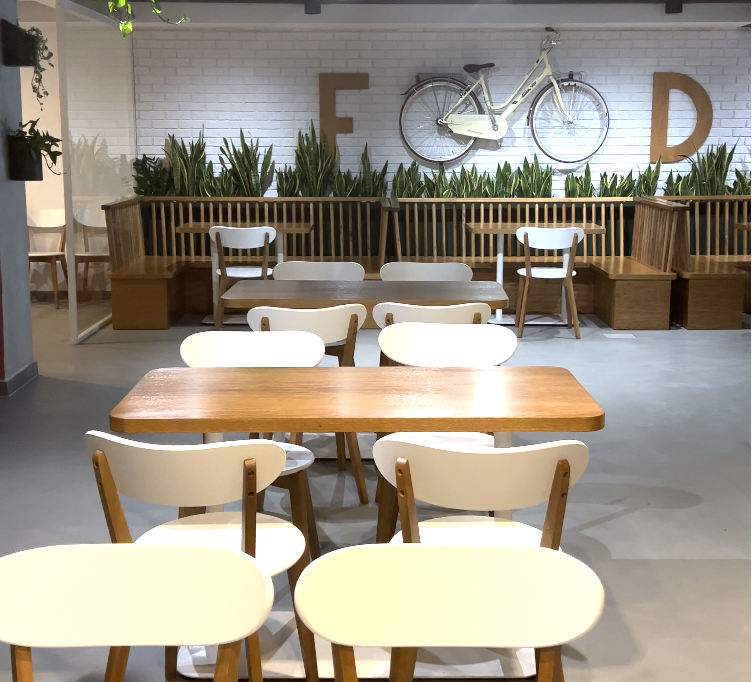 6. EeetWell
Locations
Sliema – Bisazza Sliema, Triq Bisazza, Tas-Sliema
Valletta – 65, 66 Triq Il-Merkanti, Il-Belt Valletta
Mggar – Triq Ix Xatt, Għajnsielem GSM 9031, Malta
Gzira – 162, The Stand, Gzira, Malta
St. Julian's – 14, 62 George Borg Olivier St, St Julian's, Malta
Birżebbuġa – 59 Triq il-Bajja s-Sabiħa, Birżebbuġa, Malta
Marsascala – 33 Triq Sant Anna, Wied il-Għajn
Mosta – 10 Constitution St, Mosta MST 9023, Malta
For healthy, ethical food, you can count on EeetWell to provide it (and fast wifi!) With multiple locations throughout Malta and one in Gozo, you will instantly fall in love with this local chain.
With an ever-changing menu to keep up with seasonal produce, you'll surely never grow tired of their delicious meals. They also have a cool modern interior design, you can make yourself comfortable and stay for hours being productive.
We were so impressed with EeetWell's location in Gozo as it had an entire meeting room with universal outlets on a large table for us to use. (Shoutout to them for being our saving grace when we needed to charge our devices so we could meet an important deadline!)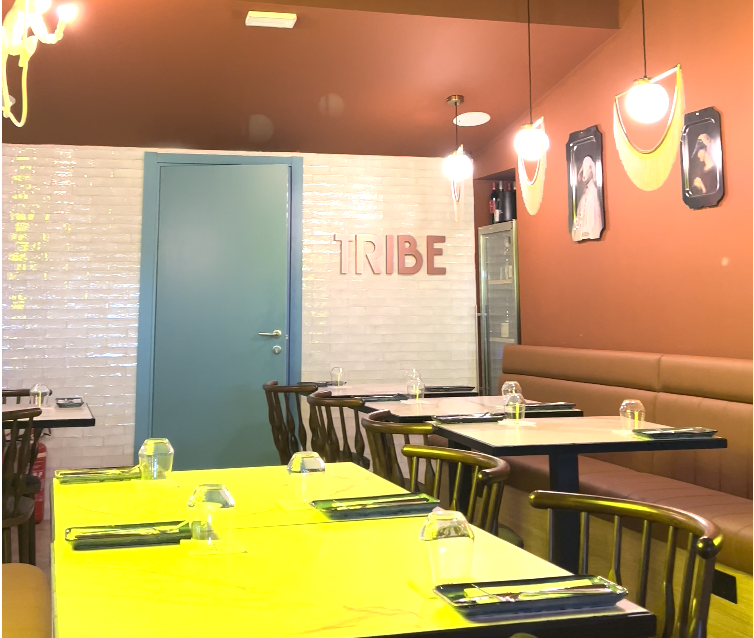 7. Tribe
Location: 84, South Street, Valletta, Malta
Whether you're searching for super-fast wifi or delicious fluffy pancakes, you can find both at Tribe. Serving breakfast, lunch, and happy hour, you'll find many remote workers and digital nomads opening their laptops and connecting to wifi at this cafe in Valletta.
With unique and intriguing interior decor, super friendly staff, and even more delicious food, you'll quickly call Tribe your new favorite cafe in Malta.
It is best to go in the morning either before or after the breakfast rush to get a nice quiet table. You can sit either outside on the sidewalk or inside at one of their cozy tables in the back of the restaurant.
8. Starbucks
Locations
Sliema (Tower Road) – SLM 1605, 56 Tower Road, Sliema, Malta
Sliema (The Strand) – Triq It – Torri, Tas-Sliema SLM 1711
Valletta – 300 Republic St, Valletta VLT 1211, Malta
You can never go wrong with working from a Starbucks as a digital nomad – no matter where you are in the world. With no surprises in the drinks that they offer, the easy-to-access wifi, and the assumption that you can stay for hours without a problem, Starbucks is a saving grace for many digital nomads, especially if they're from the USA.
There are two traditional Starbucks locations in Malta, both located in Sliema. However, there is a Starbucks Reserve Bar in Valletta, which makes experimental and specialty coffee drinks you may not be able to find anywhere else in the world. This is great if you're looking for some newness to your Starbucks experience.
There isn't much to say about this now global cafe chain. But it's nice to know that there are locations in Malta for those digital nomads who want some familiarity.
Get More Digital Nomad Recommendations
While exploring a new city and country is a fun and exciting part of living the digital nomad lifestyle, sometimes you just don't have time to waste trying a new cafe or accommodation.
When you stay in touch with Nomads Embassy by joining our newsletter and exclusive online community, you don't have to waste time finding digital nomad-friendly places.
With articles like this, we're sharing the world's best digital nomad destinations, businesses, cafes, and more, so you can experience better productivity and less trial and error.
Join the newsletter for the latest digital nomad news and recommendations today!