Digital nomads know just how important it is to find a productive and comfortable place to work while living abroad. We've put together the best coworking spaces in Malta for digital nomads to come and concentrate on their work while living on this beautiful Mediterranean island.
While it may feel like you're on vacation 24/7 while living in Malta as a digital nomad, the reality is that there is still work that needs to be done!
Signing up for a membership or using a hot desk at one of these coworking spaces in Malta can help you become more productive, earn more, and grow your network as a digital nomad.
With lightning-fast wifi throughout the country, a large expat and remote worker community, and a digital nomad visa available, Malta is quickly becoming a popular destination for traveling remote workers.
Best Coworking Spaces in Malta
Sometimes sitting at a cafe and using their wifi doesn't cut it in terms of finishing important tasks for work. Whether you're an entrepreneur, remote employee, or freelancer, it's important to find a quiet and dedicated space where you can focus and be your most productive.
These are our top picks for coworking spaces in Malta that are perfect for digital nomads.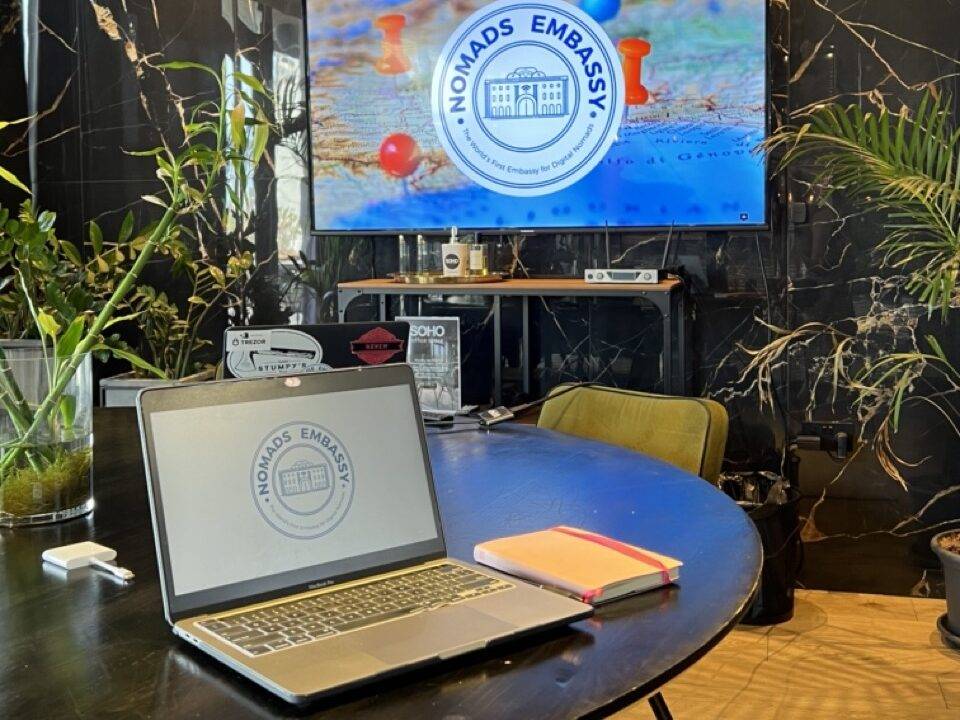 1. SOHO Office Spaces The Strand
Hot Desk: 30€/day
Dedicated Desk: 325€/month
Private Office: 600€/month
If you're searching for a fun, productive, and beautiful space to work while living in Malta, then you need to check out SOHO Office Spaces at The Strand. Opened just a couple of years ago, they offer modern and comfortable amenities.
You can choose from hot desks, dedicated desks, reserve meeting rooms, use the top-floor lounge or rooftop terrace, or the sophisticated boardroom for those super essential meetings.
You'll find many businesses have set up their offices permanently at The Strand, so you can count on seeing familiar faces while you're working here. It's a great place to meet new people and network, thanks to the weekly community events they host.
There's even a catered lunch daily, which is made in-house by talented chefs. You'll enjoy a salad, main course, and a dessert for just 15€ and can purchase meal plans.
Let's also not forget about the state-of-the-art gym and fitness classes available to all members of Soho Offices at the Strand. Whether you want to fit in a quick workout before answering emails or need to take a break, this is the place to do it!
SOHO currently has three coworking spaces in Malta for you to choose from. We'll dive into the other two later on in this article.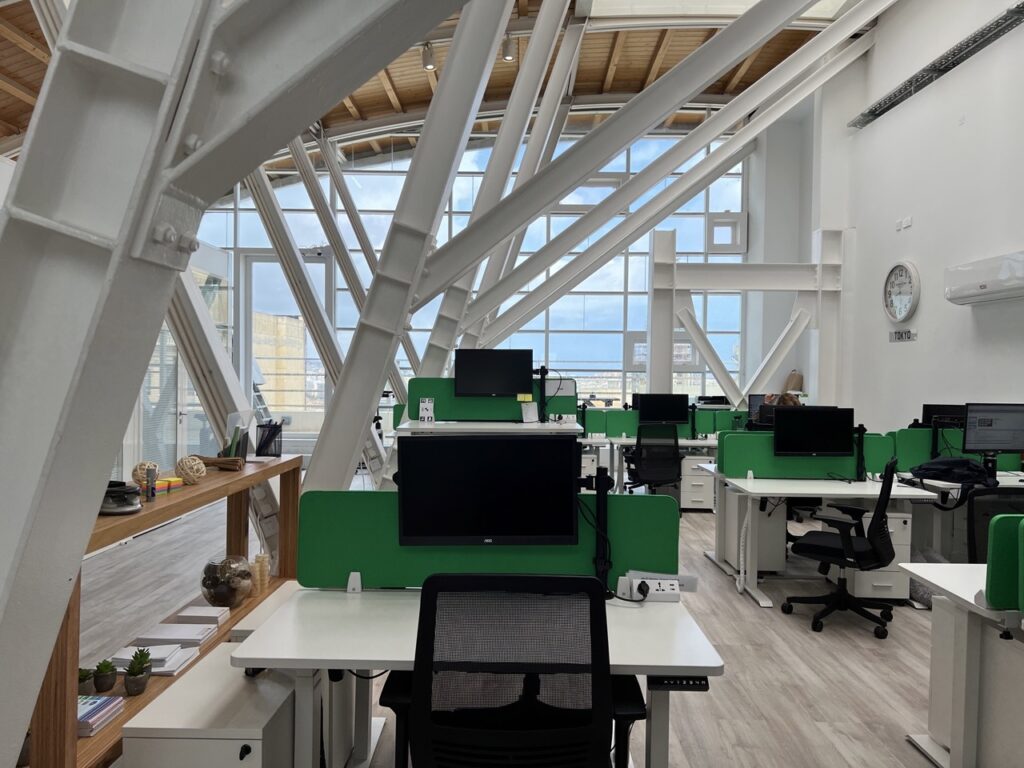 2. Grand Central
Hot Desk: 5€/hour or 30€/day
Dedicated Desk: 350€/month for 3 months or 399€/month
Maybe you're simply looking for a comfortable coworking space in Malta without unnecessary amenities. You just want a place where you can sit down, focus, and maybe have a great view of the city.
If this sounds like you, then you need to check out Grand Central in Valletta. With two locations, you can experience a comfortable and productive workday.
The newest location on Strait Street offers unique adjustable standing desks, bike desks, and an incredible view overlooking the famous Basilica of Our Lady of Mount Carmel church. This is also a coworking space with computer setups on each desk for you to expand your workspace to an additional monitor.
The wifi is incredibly fast, making it a great option for those digital nomads staying in hotels or Airbnbs with an unreliable or slow connection. You may also find two adorable and friendly pups wandering around the offices and can even bring your own at times.
You'll find everything you need while working at Grand Central in Valletta. When you purchase a monthly membership, you'll also have 24/7 access to the coworking space because sometimes you need to work when the inspiration hits – no matter what time of day it is!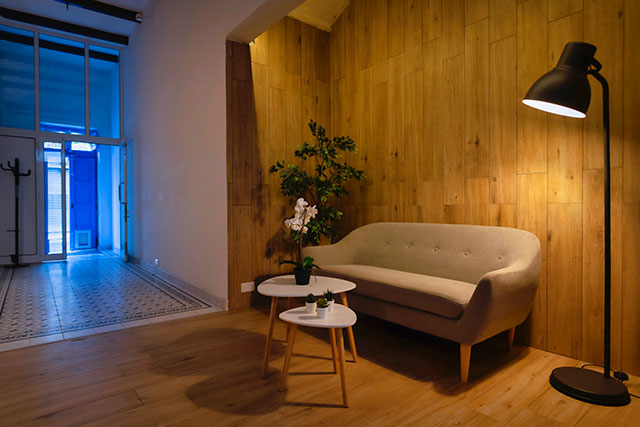 3. Mindo Coworking and Serviced Offices
Hot Desk: 20€/day, or 16€/day with a one-week contract, or 14€/day for two weeks
Dedicated Desk: 190€/month
Private Office: 1-18 people starting from 300€ with yearly contract
Modern, innovative, and the first coworking space located in the southern part of Malta, Mindo Coworking and Serviced Offices is changing the game for remote workers and digital nomads in the area. This newly opened coworking space is equipped with all of the necessities to be productive in a comfortable and friendly environment.
Choose from renting a hot desk for the day, week, or month or stake your claim to a dedicated desk for an affordable monthly price. Remote workers will appreciate the tight-knit community and the opportunity to network with others while working in this comfortable coworking space.
It isn't all about high-speed wifi and a cushioned desk chair, though! Mindo Coworking and Serviced Offices offers members 24/7 access, free water, coffee, snacks, and fruit in their fully equipped kitchen, and IT support. When you need a breath of fresh air between work calls, go and relax on the rooftop terrace and soak in the Maltese sunshine. For those remote workers who have relocated to Malta long-term, there is an option to rent a permanent private office for one to sixteen people. Check out a detailed price list on their website.
Centrally located with access to convenient public transportation and just ten minutes from the international airport, Mindo Coworking and Offices is a must-visit for any digital nomad searching for a productive and friendly environment with affordable desk prices in Malta.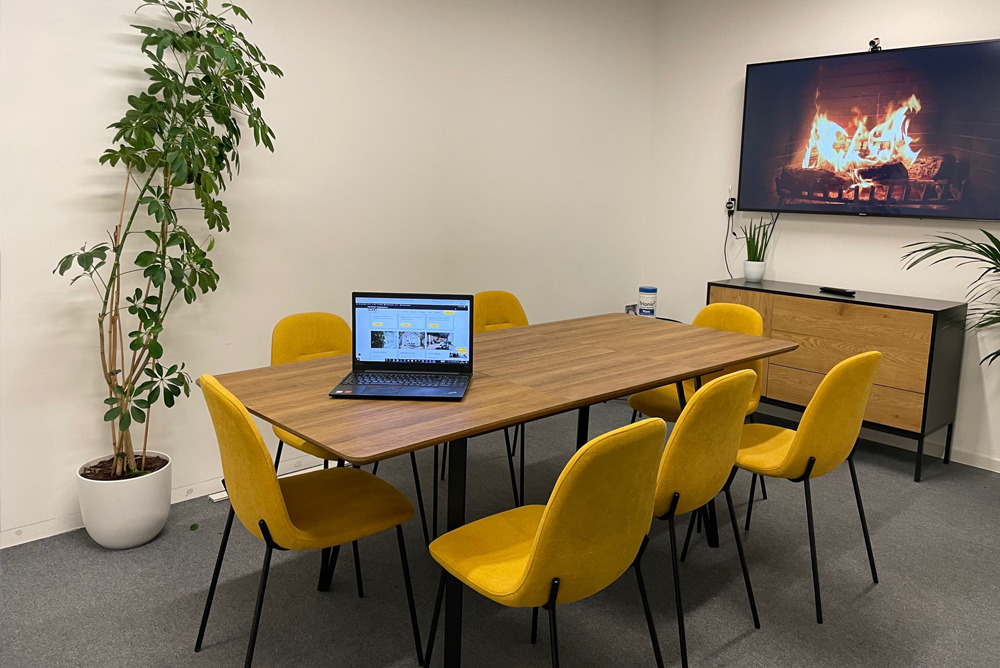 4. SOHO Office Savoy Gardens
Hot Desk: 30€/day
Dedicated Desk: 325€/month
Private Office: 600€/month
Located just down the street from SOHO the Strand, we have the eco-friendly and comfortable coworking space, Soho Office Savoy Gardens.
You can expect all of the same amenities, such as community events, a modern gym to workout in, lightning-fast wifi, and meals prepared by a private chef.
The lounge area is lined with cushioned chairs for the most comfortable work environment. You can also reserve a meeting room if you're hosting clients or need to talk privately with colleagues.
You'll find that this modern and updated coworking space is one of the most comfortable places where you can sit and focus on your tasks at hand. Whether you're a remote employee, freelancer, or entrepreneur, you'll surely find your space at SOHO Office Space Savoy Gardens.
5. SC Coworking and Coliving Campus Malta
Hot Desk: 14€/day or 189€/month
Private Office: Price on Request
A coworking space in Malta doesn't have to be all work and no play! When you choose to work remotely from SC Coworking and Coliving Campus Malta, you'll have access to all of the necessary office amenities as well as a large and luxurious pool to lounge by after a day of answering emails and sitting in meetings.
You can choose to work from a desk in their focus office or grab a table in the restaurant lounge and sip on a freshly made coffee. You'll find the wifi is reliable and the atmosphere is perfect for concentrating on your work.
If you absolutely love working at SC Coworking, there is an additional coliving feature you can take advantage of. You can rent a studio apartment or a room in a shared apartment at a weekly or monthly rate and have access to all of these wonderful amenities 24/7.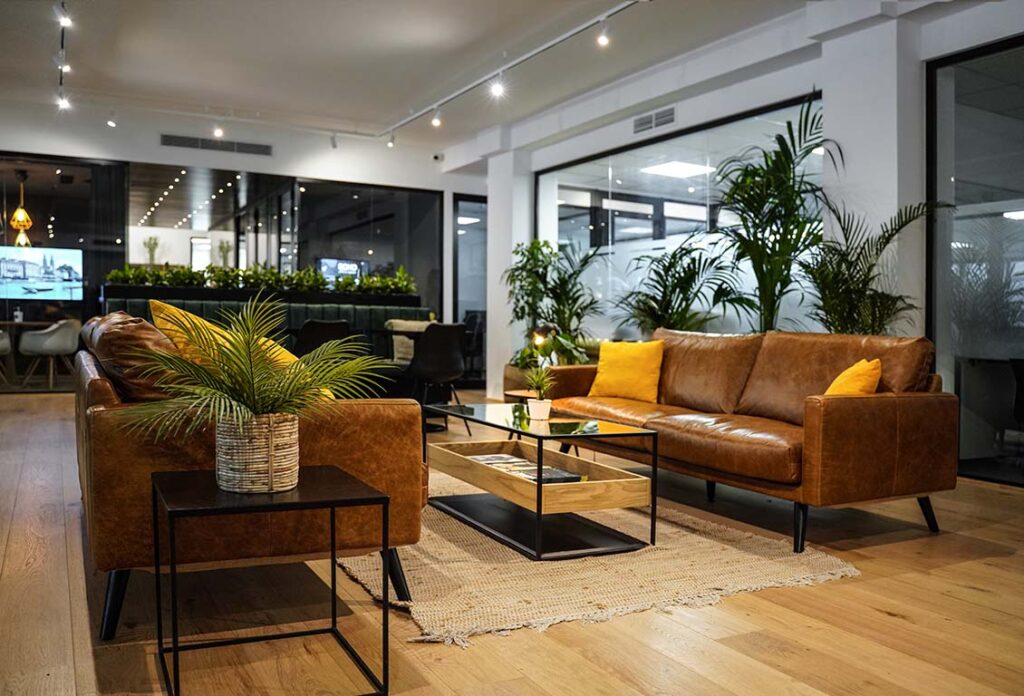 6. SOHO Office St. Julian's
Hot Desk: 30€/day
Dedicated Desk: 325€/month
Private Office: 800€/month
Located in the heart of St. Julian's business district in St. George's Bay, you'll find the third Soho coworking space. These serviced offices are perfect for digital nomads and remote workers who need a quiet place to buckle down and focus on their work.
You'll have access to a state-of-the-art gym and fitness classes, community events, high-speed wifi, and catered lunches by the private chef. The office decor is also something we should mention as it's a professional and aesthetic place to work from with lots of natural plants and materials.
These state-of-the-art facilities are perfect for freelancers, entrepreneurs, and remote employees looking for a dedicated space to focus on their work while living in Malta.
Choosing the Right Coworking Space for You
While there are plenty of coworking spaces in Malta to choose from, these are the absolute best in our experience. With friendly people and staff, modern facilities, and ideal atmospheres for remote work, you can't go wrong with any one of these coworking spaces.
All these coworking spaces in Malta have been Nomads Embassy Approved, meaning they meet our requirements and expectations for digital nomads to comfortably and productively work from them.
If you find yourself living and working remotely in Malta, check out these great coworking spaces.