Last Updated on 6 November 2023 by Brittany
Entrepreneurial digital nomads who want to establish a residence abroad can do so with the Germany freelance visa, also known as the Freiberufler visa.
With the freedom to still work remotely, digital nomads can call Germany home and take advantage of the high quality of life the country offers and exponential business opportunities.
While the Germany freelance visa is not considered a digital nomad visa officially, many digital nomads meet the eligibility requirements. This visa offers an excellent opportunity for third-country nationals who wish to relocate to the European Union as a resident and establish a business. 
However, there are some strict regulations pertaining to which type of freelancers can apply for the Germany freelance visa.
In this article, we will dive into all of the eligibility requirements, regulations, and steps to apply for the Germany freelance visa.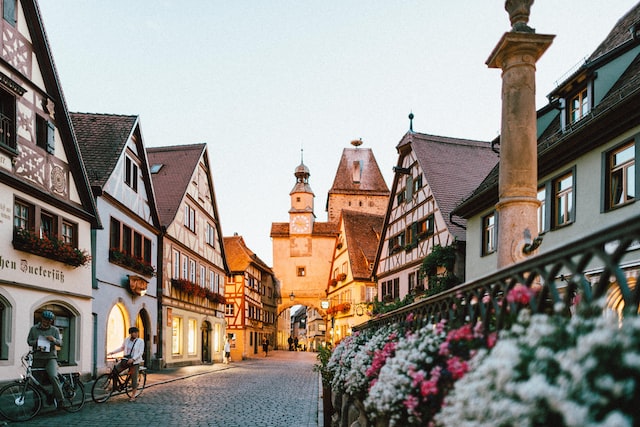 What is the Germany Freelance Visa?
The Germany freelance visa allows entrepreneurial freelancers to reside in Germany and establish a business that will benefit the local economy.
It's important to mention that the Germany freelance visa is different from the Germany self-employed visa. The self-employed visa requires you to be the sole proprietor or founder of a company that benefits the local economy and has been financed by a loan or equity.
Germany's freelance visa simply requires the applicant to work in the approved industries as a freelancer. They do not have the pressure of creating a corporation or to obtain financing to establish their business.
When you obtain Germany's freelance visa and apply for a residence permit, you can live in the country for three years. This residence permit is renewable and leads to permanent residency after five years.
It's important to note that as a resident and freelancer in Germany, you will be liable to pay local taxes.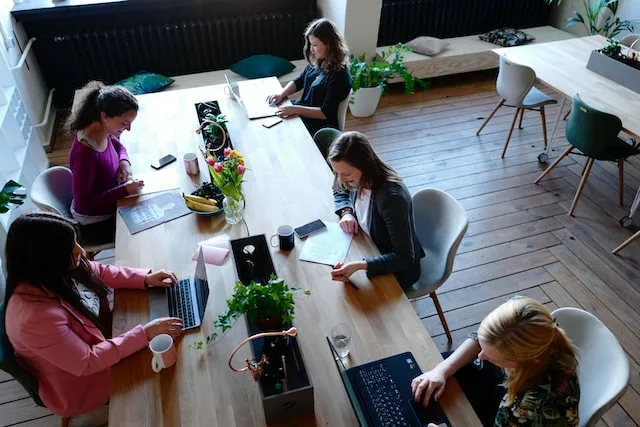 Who Can Apply for the Germany Freelance Visa?
As previously mentioned, freelancers who work in approved industries may apply for the Germany freelance visa.
These approved industries include:
Advisors
Architects
Artist
Auditors
Doctors
Dentists
Engineers
Interpreters
Journalists
Lawyers
Naturopaths
Notaries
Photographers
Surveyors
Tax Accountants
Translators
You can check an updated list of approved industries in the official German legislation here. 
Germany Freelance Visa Eligibility Requirements
To be eligible for the German Freelance Visa, you must meet the following requirements:
Valid Passport – You must possess a valid passport
Work as a Freelancer in an Approved Industry – You must be able to conduct freelance work in one of the approved industries
Potential Client Interest – You must have letters from local German clients who are willing to employ your services
€9,000 per Year – You must have substantial funds to support yourself for a year in Germany
Pension Plan if You're Over 45 Years Old – Have at least €194,631 in assets or €1,332.36 monthly pension for 12 years
International Health Insurance – You must have health insurance coverage in Germany during your stay
If you meet the above requirements, then you may be eligible to apply for the Germany freelance visa and residence permit. 
How to Apply for the Germany Freelance Visa
There are two portions to obtaining the Germany freelance visa and residence permit, which allows you to live in Germany for three years.
If you hold a passport from the United States, United Kingdom, Northern Ireland, Australia, Canada, New Zealand, South Korea, Israel, or Japan, you can skip applying for the visa and apply directly for a residence permit as a tourist in Germany.
The entire application process can take three to four months and requires a visit to a German embassy or consulate.
Step 1: Make Visa Appointment & Gather Necessary Documents
As you begin the application process for the Germany freelance visa, it's important to request a visa appointment at the nearest German embassy or consulate. 
We recommend requesting an appointment as soon as possible because their schedules can fill up quickly.
As you wait for your visa appointment, you should begin gathering the necessary documents listed below:
Copy of your passport
Recommendation letters from previous clients or employers
Proof of postgraduate education
Proof of financial means (bank statements, etc.)
Updated resume or CV
Cover letter explaining your freelance work and how you wish to benefit the German economy
Letters from potential German clients
Portfolio of previous work
Proof of international health insurance
Proof of pension plan (if over 45 years old)
Evidence of a freelance business plan
You may submit your documents in either German or English. 
Keep in mind that some embassies may require additional documentation. The list above solely serves as a guideline for the documents you may need to submit.
Step 2: Attend Visa Appointment
When you attend your visa appointment, you will submit your documents and visa application. You may also have a same-day visa interview, depending on the embassy or consulate.
There will be a €75 application fee to be paid during this appointment as well.
Step 3: Wait for Approval
It can take three to four months for the embassy or consulate to process your Germany freelance visa application.
During this time, be patient and keep working on your freelance business locally and preparing for your eventual relocation to Germany.
Step 4: Register Residential Address in Germany
Once you have received approval for your German freelance visa, or if you are one of the nationalities that do not require a visa, you must register your residential address in Germany.
You will have three months from the time you enter Germany to find a long-term lease and apply for a residence permit. After you have secured a residential address, you will have 14 days to register it at the local Resident's Registration Office, or Bürgeramt.
You must bring the following documents:
Valid passport
Copy of lease/rental agreement
Confirmation of move-in from your landlord containing landlord's name, landlord's address, rental property address and move-in date
When you register your residence, you will receive your tax ID number and the Meldebescheinigung, usually on the same day. 
Step 5: Apply for a Tax Number
After registering your residential address, you can begin registering with the tax office. This will allow you to apply for a residence permit and begin your freelance work.
You will need to make an appointment at your local German Tax Office and submit the Tax Collection Questionnaire found on the German Ministry of Finances website. 
After submitting this form with the necessary information, you will receive your freelance tax number.
Step 6: Apply for a German Freelance Residence Permit
Once you have registered your address and received a freelance tax number, you may apply for the residence permit.
To do so, make an appointment with your local Immigration Office or Ausländerbehörde.
You will need to present your Germany freelance visa, registered residence, tax number, and commitments from local clients who wish to hire your services.
There is also a €220 residence permit fee.
After your appointment, it can take a few weeks for the office to grant your residence permit. However, once you have received it, you may begin freelancing in Germany.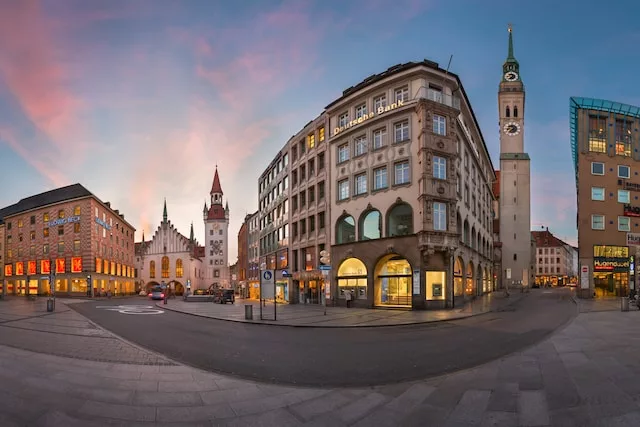 Does the Germany Freelance Visa Lead to Permanent Residency?
Yes, after living in Germany with a valid residence permit for five years, you may apply for permanent residency.
After living in Germany full-time for eight years and passing a language and civics exam, you may apply for German citizenship by naturalization, too.
Do You Owe Taxes in Germany with the Freelance Visa?
Yes, you will owe taxes in Germany when you apply for the freelance visa and residence permit. As you are conducting local business, you will be subject to local taxes.
Can I Directly Apply for a Residence Permit in Germany?
If you have a passport from the United States, Israel, United Kingdom, Northern Ireland, Australia, New Zealand, Canada, Japan, or South Korea, you may apply for a residence permit as a freelance in Germany as a tourist. 
You can skip applying for the visa at a German embassy or consulate.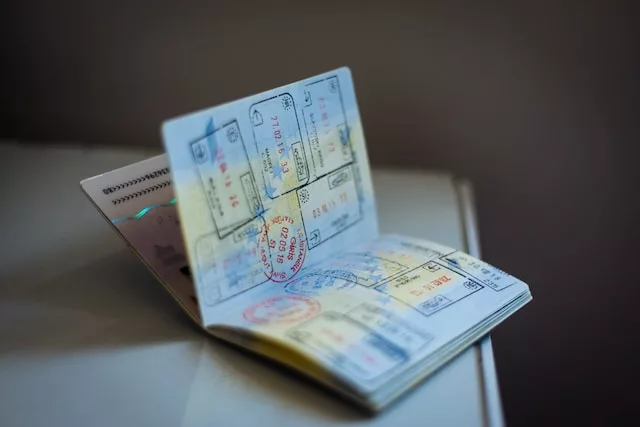 Increase Your Chances of Visa Approval with Nomads Embassy
Applying for a visa can be overwhelming and complicated, especially when dealing with foreign bureaucracy. One little mistake on an application or document can result in a longer process and even refusal.
That's where Nomads Embassy: The World's First Embassy for Digital Nomads comes in! 
We have partnered with hand-selected local immigration lawyers to assist our members with visa applications worldwide.
With document review and verification, application assistance, and a dedicated lawyer to follow the process from start to finish, you can increase your visa approval chances with our Done-for-You Digital Nomad Visa service.
Interested in applying for the Germany freelance visa? Join our waitlist and be the first to know when this visa service becomes available.