We aren't taught how to become digital nomads in school. We definitely are never assigned to read digital nomad books.
It isn't even an option!
Instead, we're forced to sit at our desks and learn complicated formulas to find the value of X and thoroughly analyze the symbolism of the color red in The Scarlet Letter. We aren't assigned to read digital nomad books.
Not once did your teacher talk about how to create passive income through online businesses or which beneficial daily habits to adopt that will lead you to success or how to budget financially while working for yourself.
The first step to becoming a digital nomad is to educate yourself on topics your education system failed to even touch upon. I've put together a list of the most essential digital nomad books for you to read right now to get started.
Whether you're thinking about becoming a digital nomad or have already started living a location-independent lifestyle, these digital nomad books will help you increase your business and adopt a new mentality about the life you've been dreaming about.
What Digital Nomad Books Should You Read?
Living life as a digital nomad means educating yourself on a variety of topics. These topics include entrepreneurship, travel, independence, and a dash of self-help and awareness. As someone who will be traveling the world working from their laptops mostly on their own, you'll need to be well-rounded in your education.
Try reading these digital nomad books to help you get started on a successful digital nomad lifestyle.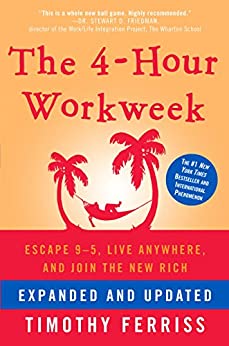 The 4-Hour Workweek: Escape 9-5, Live Anywhere, and Join the New Rich by Tim Ferriss
Tim Ferriss's The 4-Hour Workweek: Escape 9-5, Live Anywhere, and Join the New Rich is considered to be the digital nomad's bible!
This book began the digital nomad revolution as it reveals the best-kept secrets about creating passive income and outsourcing work. Ferriss provides a step-by-step guide for nomads who want to enjoy their location-independent lifestyle without spending all day in front of their computer.
From advice to designing a life of luxury abroad to instructions on setting up your own online business, this book is a must-read for digital nomads everywhere.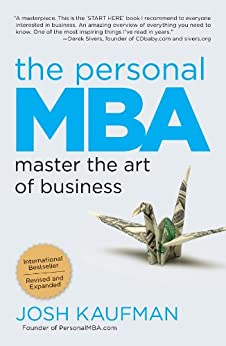 The Personal MBA by Josh Kauffman
Why would you waste thousands of dollars on an MBA degree when you can learn all of the fundamentals from one book for just pocket change?
In The Personal MBA, Josh Kauffman shares the most important and valuable information that every entrepreneur needs to be successful. From complicated concepts like the Iron Law of the Market and the Pricing Uncertainty Principle, Kauffman dives right into the foundations of running a business.
Now, you may be thinking, why do I need this book as a digital nomad? It isn't about traveling the world!
Because as a digital nomad, you'll likely be running your own online business of some sort! Whether you're a freelancer, consultant, or e-commerce manager, every digital nomad can benefit from learning the essentials of entrepreneurship.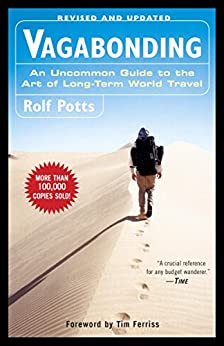 Vagabonding: An Uncommon Guide to the Art of Long-Term World Travel by Rolf Potts
The life of a digital nomad consists of two parts: working remotely and traveling the world. I've already recommended digital nomad books for your business. Now, it's time to learn about the traveling part.
Rolf Potts discusses how to budget, choose your destinations, adjust to a life of travel, and more in his popular book Vagabonding: An Uncommon Guide to the Art of Long-Term World Travel.
As someone who has probably permanently lived in one or two places throughout your life, the nomadic life can be intimidating. This digital nomad book helps you adopt a new mindset about traveling and takes away the intimidation of stepping off a plane and living in a new country.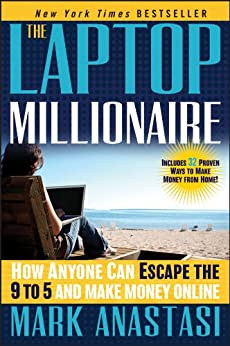 The Laptop Millionaire: How Anyone Can Escape the 9 to 5 and Make Money Online by Mark Anastasi
Mark Anastasi reveals his secrets and step-by-step strategies for creating your own job right from your laptop in The Laptop Millionaire: How Anyone Can Escape the 9 to 5 and Make Money Online.
You've probably recently realized that there is no such thing as job security.
Take your career into your own hands and start your own online business while living as a digital nomad!
With Anastasi's straight-to-the-point writing style and stories from other online millionaires, you'll quickly be on your way to making an income right from your laptop.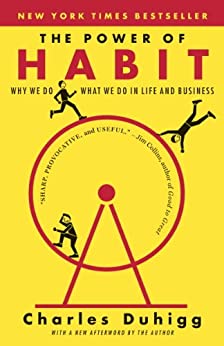 The Power of Habit: Why We Do What We Do in Life and Business by Charles Duhigg
One of, if not the, most important thing about being a successful digital nomad having the right mindset. If you do not adopt a positive, motivated, and determined mindset, you're guaranteed to fail.
This is more easily accomplished when you create beneficial and life-lasting habits and routines.
To understand just how influential habits can be, you have to understand the science behind it. Charles Duhigg explores a new view of human nature and the habits we form in his award-winning The Power of Habit: Why We Do What We Do in Life and Business.
While this digital nomad book is not focused on making money or traveling the world, it's an essential read for anyone who wants to live a more conscious life.
Continue Your Digital Nomad Education
You should NEVER stop learning as a digital nomad!
There is always new information, strategies, and trends coming to light that you must keep up with.
Receive weekly content created by expert digital nomads and become part of a global community of selected members just like you to increase your online business and learn more about achieving a location-independent lifestyle.