While gathering important documents for your digital nomad visa application, you'll notice that some of them must be certified by the issuing country with an apostille. You're left wondering how to get an apostille for these documents. 
It's no secret that applying for a digital nomad visa, or any visa, to move abroad is a complicated process. One of the more overwhelming parts is gathering all of the required documents.
Unfortunately, many digital nomad visas that require you to visit an embassy or consulate do not have a set list of documents. Depending on the embassy, you may need to include an additional document. Some of these documents may also need to be translated and have an apostille.
To make your digital nomad visa application process easier, Nomads Embassy is here to help educate you and connect you with hand-selected local immigration lawyers who can assist you through the process.
However, in this article, we'll discuss how to get an apostille, both while in your country of residence and while abroad, to submit your digital nomad visa application successfully.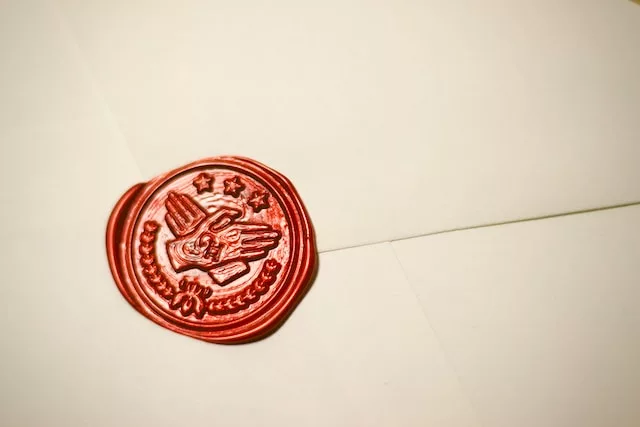 What is an Apostille?
An apostille is a certification provided under the Hague Convention of 1961 for authenticating documents for use in foreign countries. It essentially verifies that the documents are legitimate and the signatures and seals on them are authentic.
It is an international certification comparable to notarization in domestic law and normally supplements a local notarization of the document.
The documents you need to apostille will depend on the type of visa you're applying for, the requirements of the country you're moving to, and potentially other factors. It's always best to check with the consulate or embassy of the country you're planning to move to for specific guidance.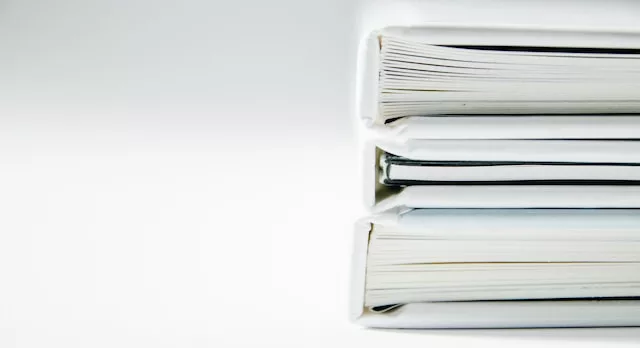 What Documents Need an Apostille for Digital Nomad Visa Applications?
There are a few common documents that require an apostille when applying for a digital nomad visa.
Background Check
Many digital nomad visas require applicants to submit a certified criminal background check, proving they have a clean record. 
Since this is an official government document, most countries require it to have an apostille.
Marriage or Birth Certificates
If you plan to include a spouse or dependents on your digital nomad visa application, then you must submit proof of your relationship.
Usually, this is in the form of marriage, birth, or adoption certificates.
When you receive copies of these important documents, you must get an apostille to prove they are legitimate and can be recognized abroad.
Bank Statements
While most digital nomad visas do not require certified bank statements, countries such as Panama do. 
When you print out or request statements from your bank to prove you meet minimum income requirements, you may need an apostille on them before submitting them with your visa application.
Education Accolades or Degrees
Some digital nomad visas, such as Spain and Thailand, require applicants to hold a postgraduate degree of some kind. 
To prove this, applicants must submit a copy of their degree, which may need to have an apostille, allowing validity abroad.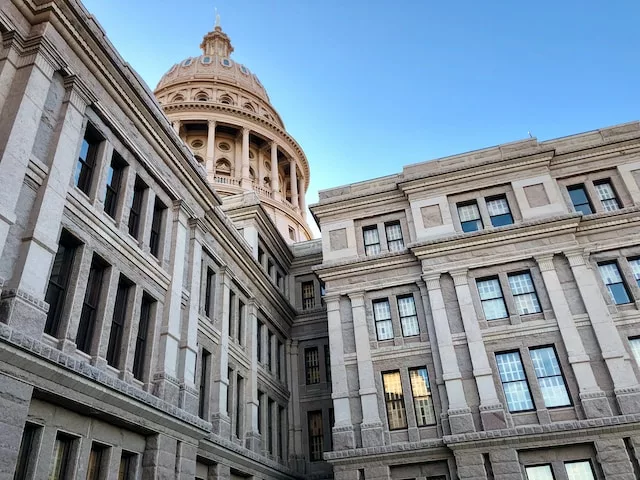 How to Get an Apostille in the US
If your documents originate in the United States and you are a citizen or resident there, then you have three ways to get an apostille for your documents.
By Mail
You may get an apostille for your documents by mailing them to the respective government department.
Some documents may require the state that issued them to grant the apostille, while federal documents such as a criminal background check, need to be certified in Washington D.C. by the Department of State.
If you require an apostille granted by the state, then you'll need to visit your state's government website for more information. You may have to complete a form to send along with your document and a money order or check for the fee.
For apostilles from the Department of State by mail, you can find clear instructions and the necessary forms here.
In-Person
Some states allow you to bring your documents in person to obtain an apostille. Usually, you'll have to visit the Secretary of State's office to request it.
Many states will return the documents to you that day. Depending on their workload, others may need to mail it back to you.
Fast Track Apostille Services
If you're in a rush or don't want to deal with figuring out where and how to get an apostille, there are fast track services that can handle everything for you.
Apostille USA offers services where you can get your documents apostilled in 24 to 72 hours! 
This is perfect for those busy digital nomads who have a ton of things to do or are on a time crunch to submit their digital nomad visa application.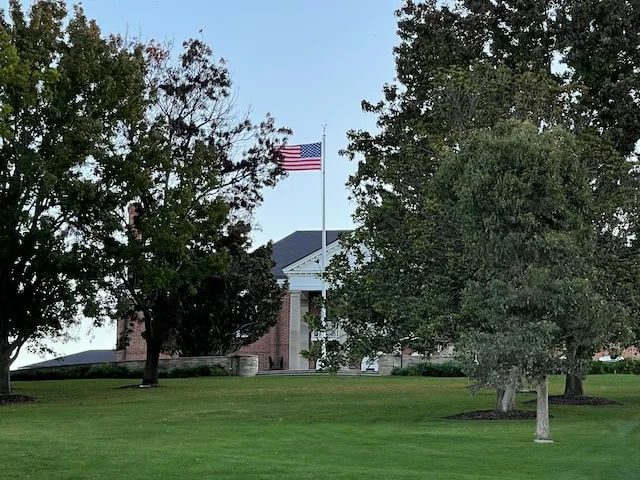 How to Get an Apostille While Abroad
If you are already living abroad or enjoying the nomadic lifestyle, it is still possible to get an apostille for your documents. 
Embassy or Consulate
Most US embassies and consulates abroad offer notary and apostille services. Depending on the embassy, you may be able to mail in your documents or make an appointment to visit in person.
The hardest part about getting an apostille abroad is getting the physical document from the issuing country.
Fast Track Services
Even while abroad, fast track apostille services can get your documents certified and sent back to you within a matter of days.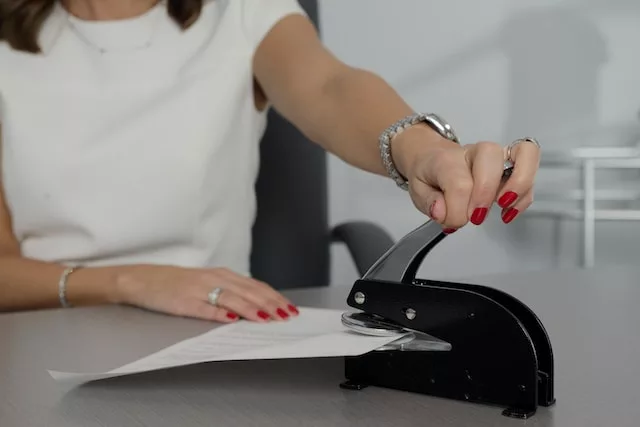 Can a Notary Public Apostille a Document?
No, a notary can apostille a document.
Notaries may certify documents and signatures for authenticity. In some cases, your document may need to be certified before it can receive an apostille.
To obtain an apostille, you must send your document to the Secretary or Department of State.
Can You Get an Apostille Online?
There are some online apostille services, just like the fast track service, Apostille USA, that you can use. 
Before paying for the service, though, research the reviews. Unfortunately, there are some online apostille websites that are scams or do not live up to their promises.
Can You Get an Apostille for Translated Documents?
When getting an apostille from the United States, all documents must be presented in English. However, when you're applying for a digital nomad visa, some countries require your documents to be translated into their native language.
So, how do you go about this circle of confusion?
The best way is to get your English documents certified with an apostille. Then find a certified translator to translate the document and the apostille stamped on it.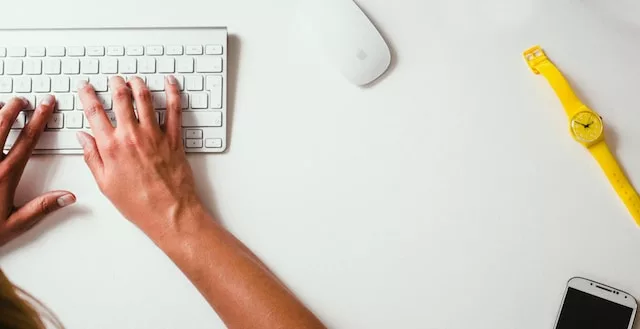 How to Know Which Documents Need an Apostille When Applying for a Digital Nomad Visa
As mentioned previously, the documents and certifications can sometimes rely on which visa you're applying for and which embassy or consulate you submit your application.
Unfortunately, the visa process is not as straightforward as you may hope.
For this reason (and a thousand others) we recommend working with an immigration lawyer when applying for a digital nomad visa. 
They are up-to-date with the latest regulations and required documents. Plus, with their connections to immigration officials and embassies worldwide, they can get you the information you need – so you aren't browsing a hundred different blogs looking for answers.
Nomads Embassy: The World's First Embassy for Digital Nomads has partnered with hand-selected local immigration lawyers worldwide to do just that for our members.
Our Done-for-You Digital Nomad Visa service takes the stress and uncertainty out of applying for a digital nomad visa. You just gather your documents, attend any visa interviews necessary, and the lawyer does the rest!
Request your free digital nomad visa eligibility check today! 
Get an Apostille in Three Days or Less
In need of a speedy apostille service to certify your documents in the US or while abroad?
Nomads Embassy has partnered with Apostille USA to deliver your apostilled documents as quickly as possible so you can proceed with your digital nomad visa application, no matter where you are in the world. 
Choose from 24-hour or 72-hour service and get your documents lightning fast.

Check out Apostille USA for all of your apostille document needs today!