Last Updated on 10 January 2022 by Brittany
If you don't already listen to a digital nomad podcast then it's time to start!
In just the past few years podcasts have become overwhelmingly popular. You can find a podcast on just about any topic, including digital nomads and working remotely.
These podcasts aren't simply informational and inspiring, but entertaining and eye-opening. Whether you're learning how to become a digital nomad or are a seasoned traveler who works remotely, you'll want to give these digital nomad podcasts a listen.
Best Digital Nomad Podcasts
There are plenty of podcasts out there to listen to, but we've handpicked our favorite ones just for you. So you can spend less time searching for one you like and more time listening to your new favorite digital nomad podcast!
From learning about side hustles to hearing inspiring stories of breaking away from the 9 to 5 job to getting travel tips and advice, we can't recommend these podcasts enough.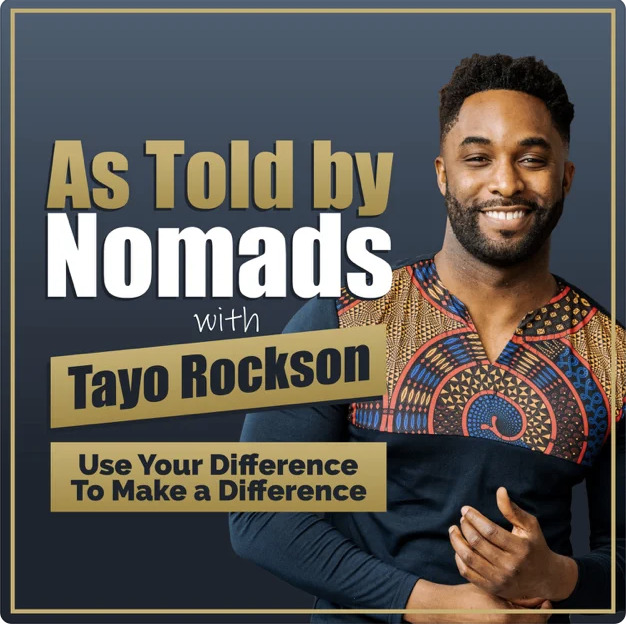 1. As Told by Nomads
Tayo Rockson hosts As Told by Nomads, a podcast where he interviews entrepreneurs and digital nomads who want to make a difference in the world. This podcast is perfect for digital nomad entrepreneurs and online business owners who want to learn industry secrets.
They also talk about how to cultivate a balanced and successful lifestyle to reach your goals. So, if you want to be motivated to start your own business while living a remote lifestyle, this podcast is for you!
2. Become Nomad
Eli David hosts Become Nomad, a podcast that dives into important advice and lessons of living the digital nomad lifestyle. Being a digital nomad is more than just making money online, which David really explores. He talks about being productive while traveling, the challenges of the lifestyle, and so much more.
This podcast is perfect for those thinking of becoming digital nomads or current nomads who want to elevate their lifestyle to experience more and boost their happiness.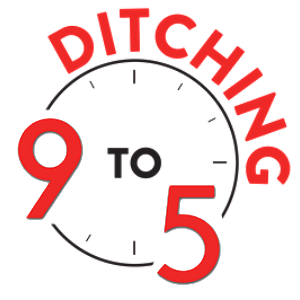 3. Ditching 9 to 5
What's the point of becoming a digital nomad? It's to leave your traditional office job and work more flexible hours, whether that be for yourself or someone else. Ditching 9 to 5 is all about creating a job you actually enjoy that doesn't take up eight hours of your day, five days a week.
You'll learn about achieving financial freedom, creating passive streams of income, and more entrepreneurial and economic information and advice from the host and guests on this podcast.
The last episode aired in January 2018.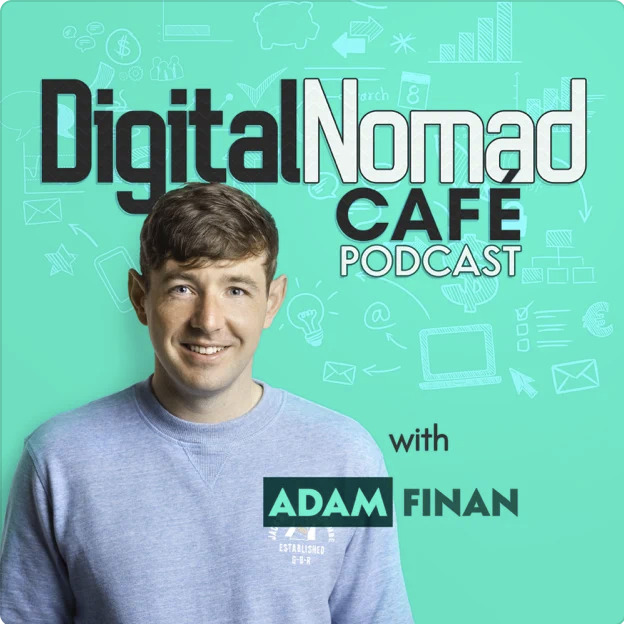 4. Digital Nomad Cafe
We don't learn how to run remote online businesses or become freelancers in school. Thank goodness we have Adam Finan to teach us everything on his podcast, Digital Nomad Cafe. Through his interesting experiences and interviews with guests, digital nomads can learn the ins and outs of running an online business.
Whether you need advice on hiring a virtual assistant or how to become a freelance copywriter, you will definitely learn how to make some great money from this digital nomad podcast.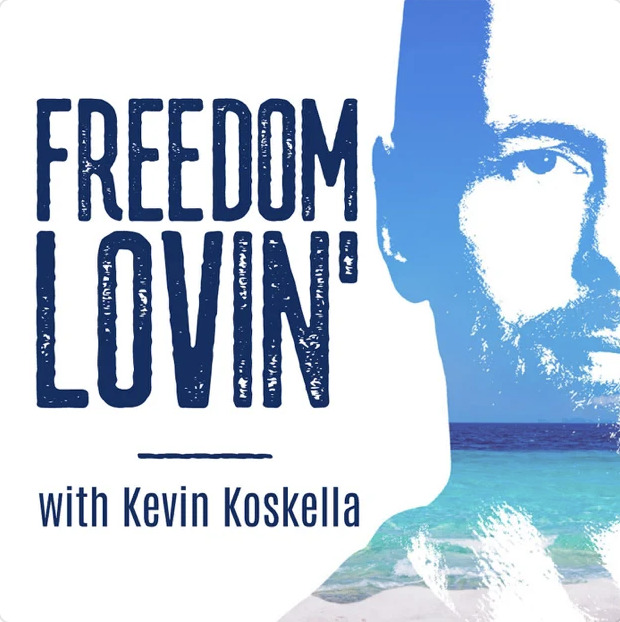 5. Freedom Lovin'
Online business owner Kevin Koskella hosts Freedom Lovin', a podcast dedicated to going against society's grain of living a traditional life. His philosophy is to break free from what's holding you down to achieve ultimate freedom.
Touching on topics such as minimalism, entrepreneurship, cryptocurrency, and travel hacks, Koskella shares his own experiences as a travel-loving remote worker. You'll also get powerful insight from his unique and successful guests.
Whether you need the motivation to begin your digital nomad journey or just want to learn more about how to be a successful digital nomad, this podcast is for you!
6. Nomad Capitalist
Andrew Henderson hosts the Nomad Capitalist podcast, which talks about entrepreneurship, the economy, saving money, and taxes for business owners. It also touches on passive streams of income, which is essential for digital nomads who want full financial freedom.
Take pro tips from the professionals about how to file your taxes as a digital nomad. You'll also learn how to save money on business ventures and when paying your taxes. With over 100 daily episodes, digital nomads with an interest in finance and the economy need to listen to this podcast.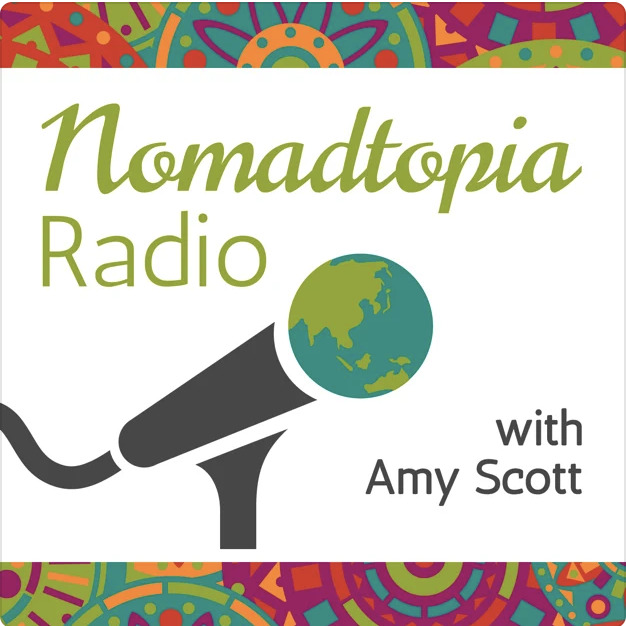 7. Nomadtopia Radio
Nomadtopia Radio host Amy Scott interviews digital nomads from all walks of life with various experiences. This is the perfect digital nomad podcast to motivate those who wish to pursue the lifestyle and those who want to learn more about other people's journeys.
Listeners get to view different styles of traveling such as slow travel, expat life, nomadic families, backpackers, and more. Not only will this podcast help you decide what type of digital nomad you want to be, but it will also give you tips and advice for how to achieve it.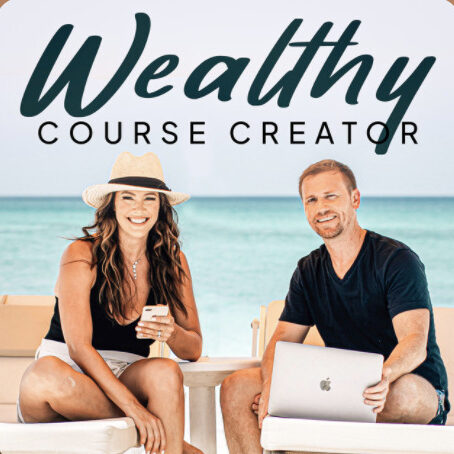 8. Screw the 9 to 5
Digital nomad couple Josh and Jill Stanton share their tips and secrets for how to start an online business and live as a digital nomad in their podcast Screw the 9 to 5. They break down the steps to making money online through each episode so that anyone can do it.
Often referred to as the ultimate digital nomad couple, the Stantons own 30+ online businesses, so you can say you're truly learning from the best. This digital nomad podcast is perfect for those entrepreneurial nomads who want to create money out of thin air.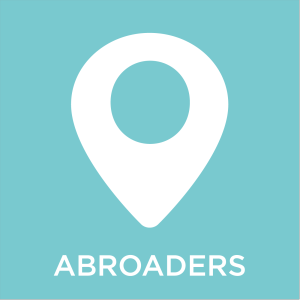 9. The Abroaders
Learn some of the best travel hacks when you listen to The Abroaders podcast. From maximizing credit card miles to learning new languages quickly to get around your new destination, this podcast is a digital nomad's dream!
Navigating a new location-independent life in foreign countries is difficult, but this digital nomad podcast makes it easier. Finances and travel go hand-in-hand in these insightful episodes and offer incredible information for those money-cautious nomads.
The last episode aired in March 2019, but the content is still super relevant today.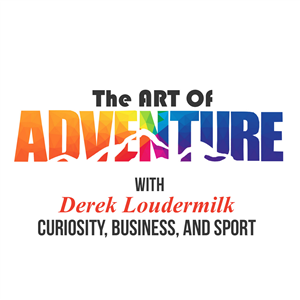 10. The Derek Loudermilk Show (The Art of Adventure)
Bestselling author Derek Loudermilk hosts The Art of Adventure podcast to help inspire digital nomads and work on their spirituality and mentality. This podcast is a mix of entrepreneurship, business, travel inspiration, and spirituality. All around, it touches on so many important factors of a digital nomad's routine and lifestyle.
Listeners will benefit from Loudermilk's enthusiastic storytelling and insightful interviews with powerful and experienced digital nomads and business owners. You'll feel rich with new ideas, takeaways, and outlooks on life and situations.
The last episode aired October 2020, but new episodes could be released in the future.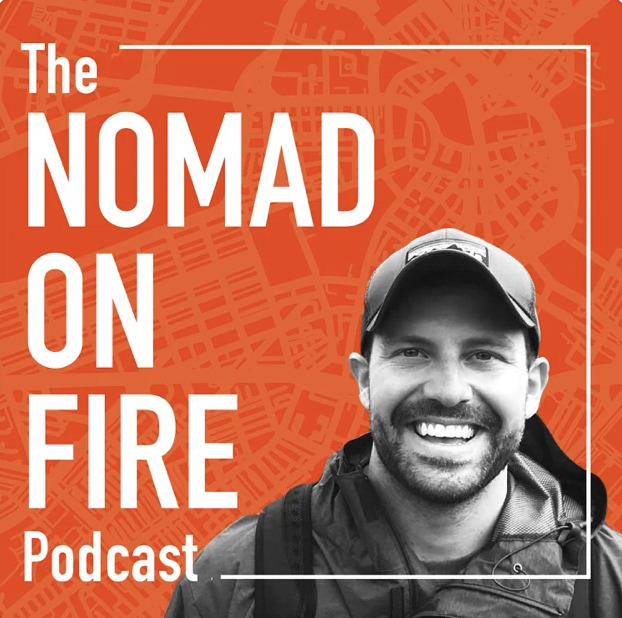 11. The Nomad on FIRE
Eric Richard's The Nomad on FIRE podcast focuses on how to save money, create assets, and retire early. His acronym, FIRE, stands for Financial Independent Retire Early. So, if you're a digital nomad who also dreams of retiring early while still enjoying your youth, this podcast is a must-listen.
People love listening to Richard's stories and insightful tips on earning financial independence. The guests he has on the show are also successful entrepreneurs and world travelers offering inspiration to digital nomads everywhere.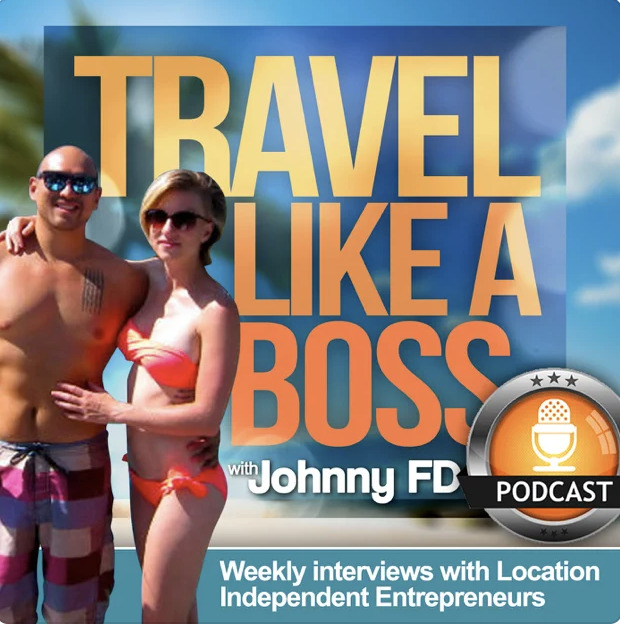 12. Travel Like a Boss
Johnny FD hosts the Travel Like a Boss podcast where he interviews successful digital nomads who adopted the 4-hour workweek mentality introduced by Tim Ferriss. This digital nomad podcast is excellent for those who want to learn how to create online businesses such as e-commerce stores, dropshipping, and more.
You'll get much more than just business advice with this podcast, though. Guests share their travel stories and hilarious adventures to entertain listeners.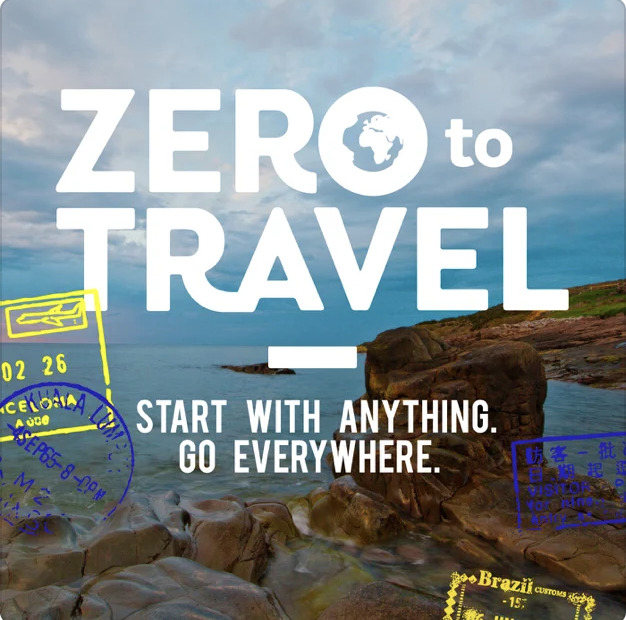 13. Zero to Travel
A mixture of travel adventures and the digital nomad lifestyle, Jason Moore hosts the Zero to Travel podcast. You'll find a number of interesting guests talking about their travel stories and sharing tips on budget travel and excursions.
While this podcast isn't directed solely at digital nomads, there is still a lot to take away from it. From working remotely to making the most of your money while traveling, this podcast is valuable. We also love how genuine and enthusiastic Moore is on the show.
Why Should You Listen to a Digital Nomad Podcast?
As a digital nomad or someone who wishes to become one, it's essential to continue your education. This doesn't mean in the traditional sense, though! You can't attend a university and earn a degree in running a dropshipping business or retiring early to travel the world.
The best way to continue your education is by listening to digital nomad podcasts on topics you're interested in. Whether you want to learn more about travel hacks, financial moves as a digital nomad, or running a freelance business, these podcasts are packed with valuable information.
Join Our Exclusive Community and Learn Even More
Another way to keep learning as a digital nomad is to join a community of like-minded people. There's no better place than Nomads Embassy's exclusive online community!
Connect with other digital nomads and learn from their experiences. Keep up with our latest blogs and ebooks for even more information. The best part? You can ask your own questions about specific destinations, travel hacks, and business advice.