Last Updated on 10 January 2022 by Brittany
One of the fastest-growing countries for digital nomads is Europe's hidden gem Croatia. With warm and sunny weather, gorgeous seaside towns, and affordable prices, many digital nomads wonder when is the best time to visit Croatia?
This country has so much to offer remote workers like reliable wifi, a growing community, and even a digital nomad visa. Now, living the life of a digital nomad, you have a different itinerary than vacationers looking to visit Croatia. With these different standards and preferences, there are many "best" times to visit Croatia.
In this article, we'll give you the information you need to know when the best time is for you to go to Croatia and work remotely based on what you enjoy doing and what you hope to get out of your time there.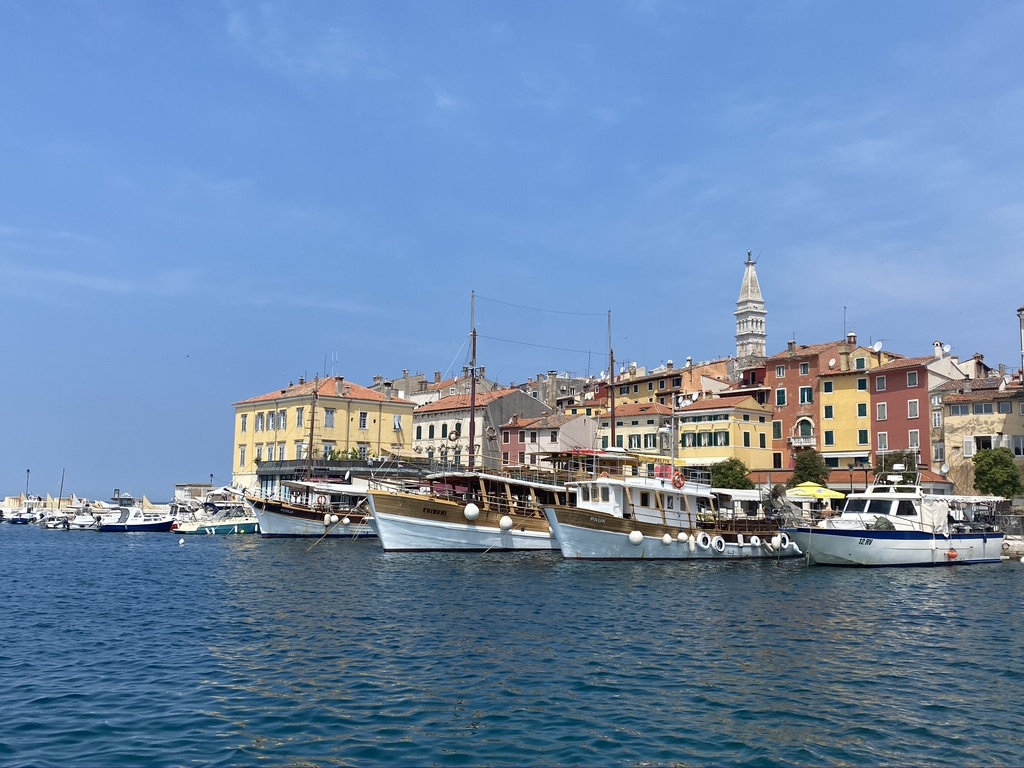 When is the Best Time to Visit Croatia?
"Best" is a relative term that means something different to everyone. It's difficult to say when the best time to visit Croatia is without knowing your intentions and desires for traveling there.
Of course, there are definitely specific and best times to go to partake in certain activities. We're sharing the best times to visit based on particular interests to help you decide when you should make your way over to this amazing country.
Croatia's Travel Seasons
Like most tourist-driven destinations, Croatia has specific travel seasons. These seasons can determine the crowd size, price, and weather. There are benefits and downfalls to each depending on what exactly you're looking for when you go to Croatia.
High Season (July to August)
It's no surprise that Croatia's high season is during summer vacation from July to August. During these two months, you'll find many tourists and vacationers coming to visit Croatia's spectacular beaches and 1,200 islands. There are many activities to enjoy like water sports and touring ancient towns.
You can expect higher prices on accommodations, travel tickets, and even menu prices in more touristy towns like Split and Dubrovnik. There will also be crowds almost everywhere you go, especially at popular beaches or sightseeing attractions.
However, the weather is ideal with warm late summer temperatures and mostly sunny days. You'll find that every restaurant, bar, club, and store is open too. During the off-season, many restaurants close due to the lack of business.
If you do choose to visit Croatia during this time as a digital nomad, just remember that there will be plenty of tourists and crowds. So, those who want a more authentic feel in Croatia, wait until this season passes.
Shoulder Season (May to June, September to October)
Shoulder season happens twice a year, once before the high season and then right after the season ends. In our opinion, shoulder season is perfect for digital nomads to visit Croatia. You still have fantastic weather, and businesses are still open, either preparing for coming tourists or settling down after a busy summer.
Tourist crowds tend to disperse, so you can experience true Croatian culture and walk through the limestone streets in peace. Prices also tend to be lower than the summer vacation season, which means you can find more affordable accommodations and meals.
Low Season (November to April)
Croatia becomes pretty quiet during the winter months and the beginning of spring. In some areas like Istria, the weather can be cloudy with rainy days. Down the coastline to Split and Dubrovnik, there will be sun, but also some fog. The temperatures drop to cooler brisk days as well.
There will definitely be fewer tourists and visitors in the country during this time, leaving you the opportunity to mingle with the locals. However, many businesses and restaurants in highly touristy destinations will close during this period, so your selections may be limited.
Is it a Bad Idea to Visit Croatia in the Off-Season?
It's not necessarily a bad idea to visit Croatia during the off-season. However, you should know what to expect. If you like the thought of quieter days and getting to know local residents, this is the time to do it.
You should be aware that most activities, especially water and beach sports, are not available during this time. So, this is a great time for those digital nomads who are super concentrated on their work but still want to experience Croatia authentically to come.
Does Croatia Have a Rainy Season?
It's important to note that there are two different areas when we talk about rain in Croatia. There are coastal cities and inland cities. While there is no set "rainy season," some periods do experience more rain than others.
The coastal cities tend to get more rain during the autumn and winter. Surprisingly, even though it's the south-most coastal city, Dubrovnik gets more rain than the rest. Rijeka is also known for its rainfall towards the end of winter and into the spring.
The inland cities such as the capital, Zagreb, and those more towards the northern border and mountains have rainfall throughout the year. In the winter, they will experience this precipitation in the form of snow.
For the most part, Croatia weather is fairly mild and enjoyable. You don't necessarily have to worry too much about rainy days!
You can always check the weather statistics for more up-to-date information.
Cheapest Months to Travel Croatia
There is definitely a range of types of digital nomads in the world. Some are able and like to travel luxuriously, while others tend to have a tighter budget or aim to save money while living their lifestyle.
While Croatia is considered one of the more affordable countries for digital nomads in Europe, there are times where it can be even more affordable. The absolute cheapest months to stay in Croatia are from November to April, during the low season. Since demand for accommodations isn't high at this time, you can snag a great deal.
However, you can still get some great prices during the shoulder seasons too. It all depends on your budget and how much you're willing to spend while in Croatia.
Don't forget; you can always use our Digital Nomad Budget Sheet to help you keep track of your expenses!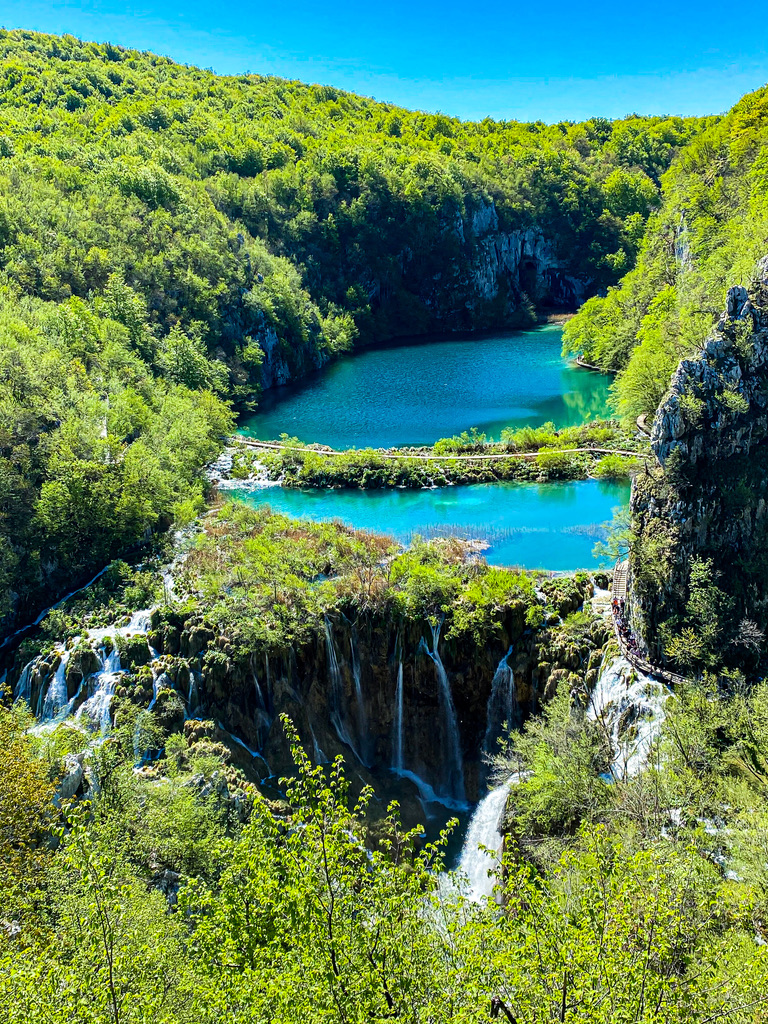 Best Times to Truly Experience Croatia
Croatia has plenty to offer digital nomads. There are rising hotspots where communities are thriving, gorgeous weather, delicious cuisine, and rich history to explore.
There is really something for everyone in Croatia. Below are the best times to go so you can get the full experience.
Best Time for Water Activities
Croatia has some of the clearest waters in the world and begs to be explored and enjoyed. As part of the Mediterranean, digital nomads in Croatia can experience plenty of water activities like boating, yachting, sailing, fishing, diving, snorkeling, jet-skiing, or simply going for a swim in the sea.
The best time to partake in these activities is from June to September. The weather is at its warmest of the year, and the water is just the perfect temperature to take a refreshing dip.
Best Time for Island Hopping
You may be surprised to hear that Croatia has more than 1,200 islands off its coast! Some of the most popular islands are Hvar, Krk, Cres, and Brač. You'll find many visitors taking ferries from ports in Rijeka, Split, and Dubrovnik to explore all these islands have to offer.
The best time to visit Croatia for the islands is during the summer months, from June to August. This is when you'll find the most businesses open and activities taking bookings – however, you may have to fight the crowds to get a good spot on the beaches during your work breaks.
Best Time to Go to Croatia's National Parks
Croatia is home to eight breathtaking national parks. The most famous is Plitvice Lakes National Park. It's known for its seven elevated waterfalls, each falling into the next, creating spectacular views.
When in Croatia as a digital nomad, the national parks are definitely something you don't want to miss. They make for a great weekend getaway or day trip from where you're staying.
The best times to visit Croatia's national parks are from April to October. This allows you to see them during out of the peak season and pay less for entry tickets.
However, some national parks, such as Brijuni National Park, are best experienced during the summer months. Before visiting Croatia, we suggest researching what you would like to see while you're there to help you better plan when to visit.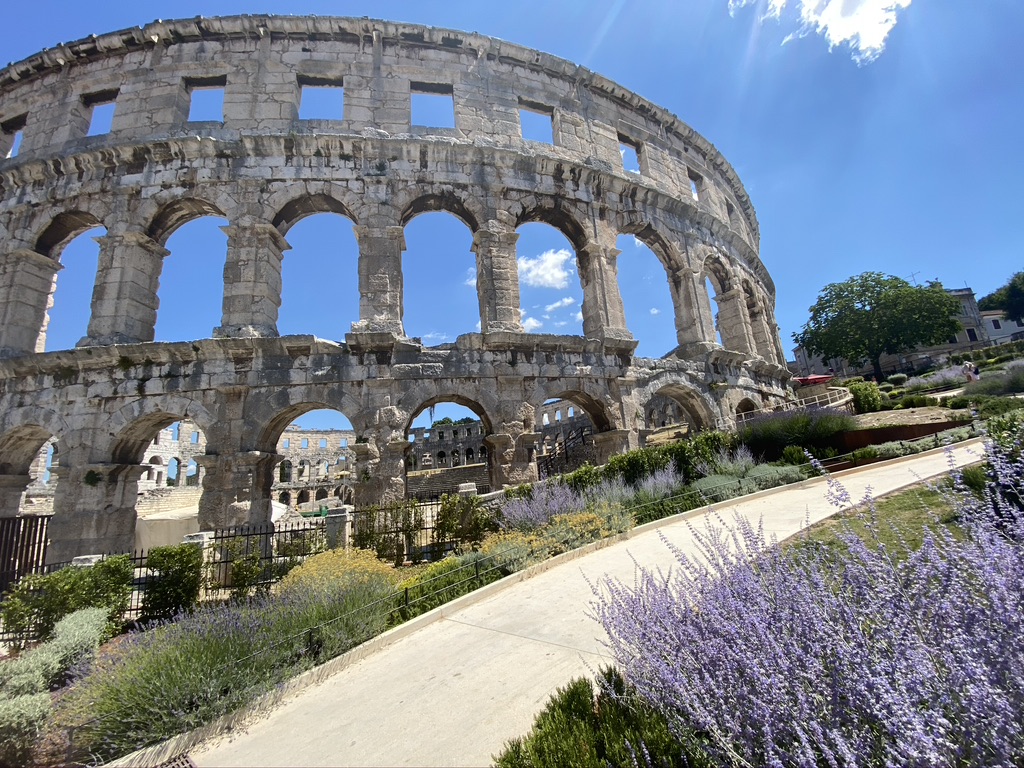 Croatia Travel Tips
When you live in Croatia as a digital nomad, you'll experience an easy Mediterranean lifestyle with great food, warm welcomes, and amazing views.
Traveling around Croatia is fairly easy with its expansive bus system. Unlike other European countries, Croatia does not have an extensive railroad network, so trains are not the best way to travel. If you're looking to travel from city to city, you can find online tickets with Omio. For trips around your city, you can use Uber.
One thing to note about Croatia is the popular coffee and cafe culture. You'll see people sitting for hours with their friends at a cafe sipping on cappuccinos or espressos. So, don't hesitate to grab a table, order a coffee, and work or read a book.
It's also important to note that Croatia is not included in Europe's Schengen Area, which means you can stay in Schengen and then come to Croatia when your tourist visa expires. US citizens can stay in Croatia for up to 90 days on a visitor visa. However, digital nomads who want to stay longer can apply for the Croatia digital nomad visa.
What Currency Does Croatia Use?
Croatia's currency is the Kuna (HRK). $1 = ~ 6.50 kuna
The cost of living in Croatia is relatively inexpensive, depending on where you stay. Of course, in more touristy cities like Dubrovnik, you can expect to pay more. However, lesser-known cities such as Labin or Motovun can be less expensive.
Croatia Events and Festivals
There are strong religious ties in Croatian culture, which means there are plenty of festivals and celebrations throughout the year. There are some notable events digital nomads should definitely check out.
February: Rijeka Carnival
Rijeka has a huge Carnival festival full of parades, costumes, confetti, and masks. Lasting almost a month-long, this celebration is considered the third-largest worldwide, with 10,000 people in attendance. There are other carnival celebrations throughout the country that you can partake in.
April: Yacht Week
In Split, you can see hundreds, if not thousands, of yachts, come into the port for yacht sailing week. Admire the grand beauty of these boats and wave to the passengers on board.
May: Dubrovnik International Film Festival
For the movie buffs and lovers, you'll want to make sure to come to Croatia in May so you can attend the International Film Festival in Dubrovnik. Get a sneak peek at some of the hottest movies of the year and maybe even catch a glimpse of a famous actor on the street.
July: Dubrovnik Summer Festival
The Dubrovnik Summer Festival lasts for about a month and is full of music, dancing, and local vendors enjoying life. You'll see different events and programs with opera and dance performances, concerts, and more in the streets of Dubrovnik during this time.
August: Full Moon Festival
Full of folklore and myths, the Full Moon Festival takes place in Zadar. The street along the sea, known as Riva, is lit by candlelight while boats turn into small markets selling freshly caught tuna and sardines during this festival. It's definitely a magical experience for everyone who attends.
September/October: Istrian Truffle Days
The Istria region is known for its delicious and delicate truffles. In September and October, locals harvest the truffles they've found and celebrate with spectacular dishes. The best town to experience Zigante Truffle Days is Motovun, right in the middle of beautiful Istria.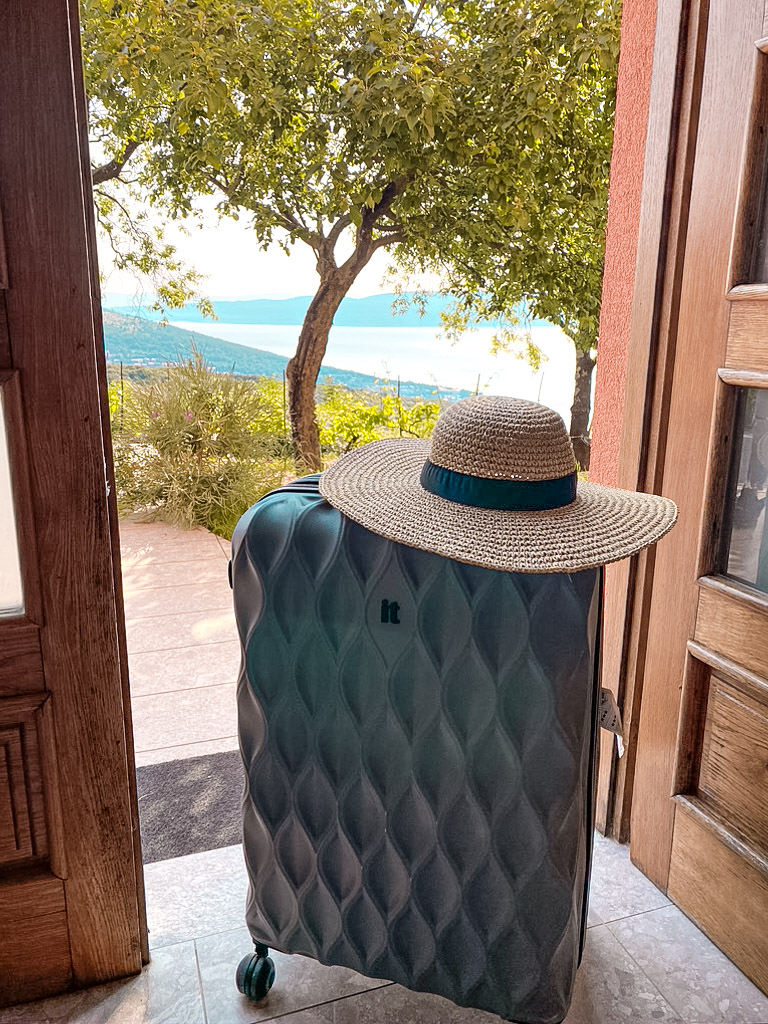 Make Croatia Your Next Digital Nomad Destination
Did we convince you to make Croatia your next digital nomad destination? With excellent wifi, astounding views, and a growing community of people just like you, who wouldn't want to stay in this beautiful country for a while?
Now you can with the Croatia digital nomad visa! Digital nomads who meet the requirements can stay in Croatia for up to one year and experience all that it has to offer.
So, what does this mean for you? It means you get to be in Croatia at all of the best times and enjoy all of its events, festivals, activities, and weather.
See if you're qualified for the Croatia digital nomad visa.