To be eligible to apply for the most affordable digital nomad visas, you can make below $1,500 USD per month.
There are over two dozen digital nomad visas available for remote workers worldwide. Seven of them are ideal for digital nomads living on a budget or just starting out.
These innovative visas offer temporary residency to digital nomads from six months to two years. They can even offer permanent residency after a specific period.
Many digital nomad visas have specific income requirements that many digital nomads, especially those who are just beginning their journey, have trouble meeting. In fact, the minimum income requirement is a determining factor over which digital nomad visas you are eligible for.
For those remote workers who are starting to dabble in the digital nomad lifestyle and are still building up their income, these are the most affordable digital nomad visa available in 2023.
What is a Digital Nomad Visa?
Before we dive into the most affordable digital nomad visas around the world, let's first determine exactly what a digital nomad visa is.
The concept of a digital nomad visa was first introduced in 2020 by the European country Estonia.
A digital nomad visa allows remote workers to temporarily move to a foreign country while keeping their remote job. In fact, digital nomad visa holders do not have the right to search for a job in the country where they relocated.
They must live off of their remote foreign-earned income and not take jobs away from the local population.
Typically, the term for a digital nomad visa is six months to a year and is usually renewable once or twice. It's the perfect opportunity for digital nomads who want to settle down abroad temporarily.
Why Do Digital Nomad Visas Have an Income Requirement?
Since a digital nomad visa does not allow you to work for a company in the country where you hold the visa, you must be able to sustain yourself on your remotely earned income.
A country often bases the minimum income requirement of its digital nomad visa on the national cost of living. Many countries determine the amount by multiplying the country's basic salary by three.
Inviting remote workers who cannot support themselves in the country and then rely on government programs and social services would only harm the country and its population.
So, countries set a requirement for how much income an applicant must make to be eligible for a digital nomad visa.
Along with an income requirement, many countries also request that applicants have international health or travel insurance and a clean criminal record.
Affordable Digital Nomad Visas for Remote Workers
If you earn $1,500 USD per month or less working remotely, you may be eligible to apply for these affordable digital nomad visas around the world.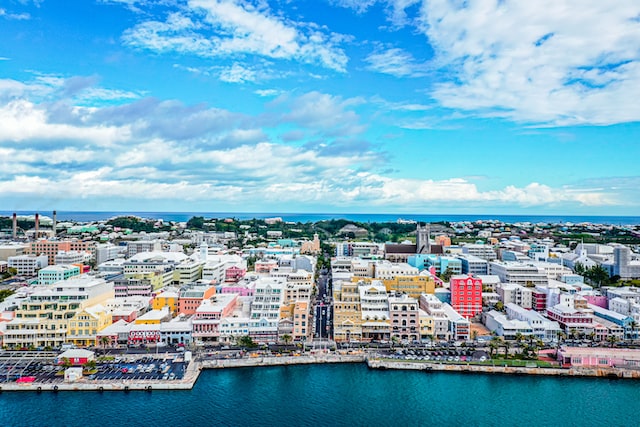 Bermuda
Minimum Income Requirement: $0
Bermuda launched its Work from Bermuda certificate in the summer of 2020. The island offers a laidback lifestyle with beautiful beaches. However, the island is also very focused on being business-forward, which is an ideal environment for digital nomads.
The Bermuda digital nomad visa allows applicants to bring their spouses and dependents to live on the island with them for 12 months.
While Bermuda does not have a set minimum income requirement, you should still be able to support yourself there. It's important to note that the cost of living in Bermuda is slightly higher than in the United States to give you an idea of how much you should earn or have in your bank account.
Immigration officials may request to see your bank statements to verify that you do have the means to support yourself.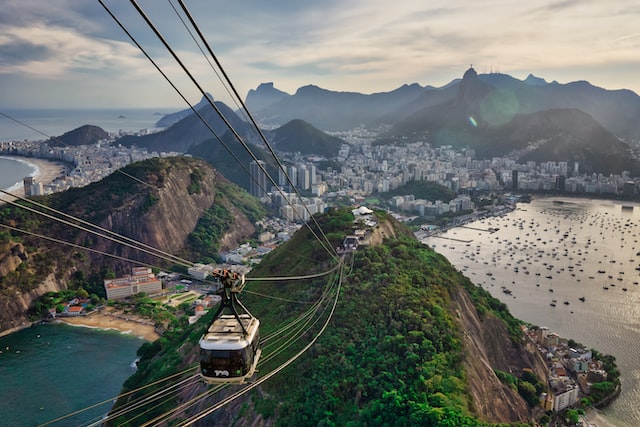 Brazil
Minimum Income Requirement: $1,500/month or $18,000 in a bank account
Brazil began welcoming digital nomads and remote workers to live in the country for one to two years in 2022. As a popular destination amongst location-independent workers, the Brazil digital nomad visa was very welcomed within the community.
Known for its low cost of living, gorgeous beaches and Amazon forests, and exciting cities such as Rio, Brazil is an adventurous place to live for digital nomads.
The visa does allow applicants to bring their immediate family members with them.
One of the great benefits of Brazil's digital nomad visa is the option to either actively work remotely or save enough funds in your bank account to qualify. Having the option to have funds in your savings allows you to work at your own pace and grow a remote business from the ground up without worrying about meeting a minimum income each month.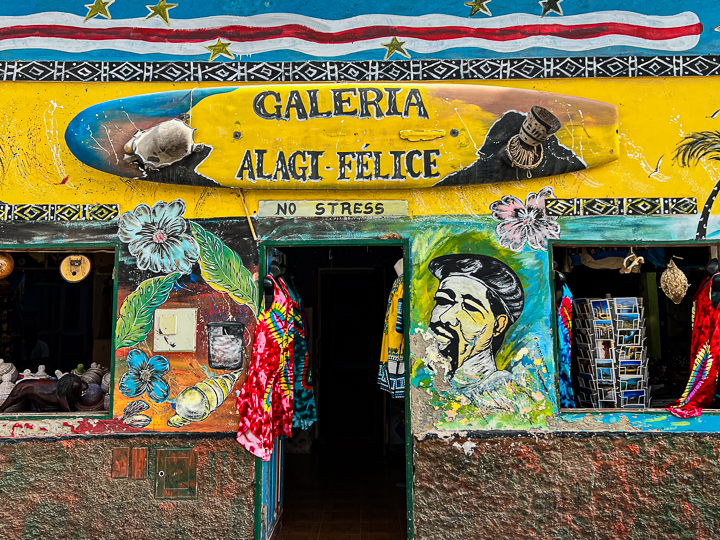 Cape Verde
Minimum Income Requirement: $1,500 average bank balance
Made up of seven islands, Cape Verde is located in the Atlantic Ocean off the west coast of Africa. A laidback and diverse set of islands, digital nomads have started to explore the area more thanks to the Cape Verde digital nomad visa.
The visa allows applicants to relocate to the islands with their family members for six months, with the option to renew the visa for an additional six months.
As one of the world's most affordable digital nomad visas, Cape Verde only requires applicants to maintain an average bank balance of $1,500 for the last six months.
The application process is also straightforward. It's all done online, and you'll receive an answer within two weeks.
Colombia
Minimum Income Requirement: $900/month
Cities such as Bogota and Medellin have been long-time favorite destinations for digital nomads. With the recent introduction of the Colombia digital nomad visa, remote workers can receive a residence permit for one to two years and legally live in this beautiful and colorful country.
With an emerging tech startup culture, Colombia is becoming even more popular amongst digital nomads. The year-round springlike weather in certain parts of the country also makes it an ideal location.
As one of the most affordable digital nomad visas in South America at the moment, Colombia is an excellent choice for digital nomads first starting their location-independent lifestyle.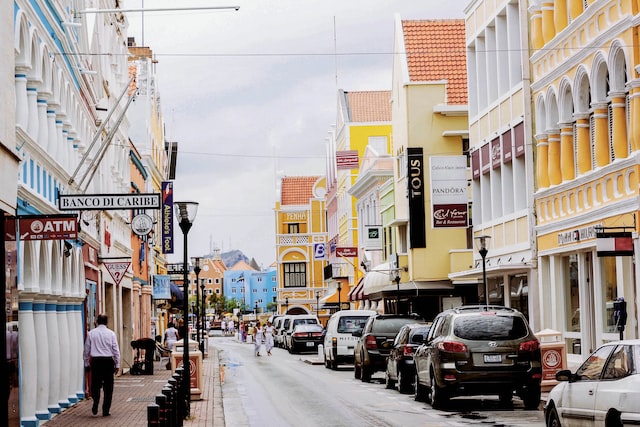 Curacao
Minimum Income Requirement: $0
Would you enjoy living on a Caribbean island with European architecture and cultural influence? We sure would!
With the Curacao digital nomad visa, remote workers can live on the island for up to one year. Officially known as the @Home in Curacao program, digital nomads from around the world have chosen to relocate to the island due to the low minimum income requirement.
While there is no set amount applicants must earn each month, immigration officials may request to see bank statements to verify that you can support yourself in Curacao.
The good news about Curacao is that it is one of the most affordable islands in the Caribbean. You also won't have to pay income tax to the island either.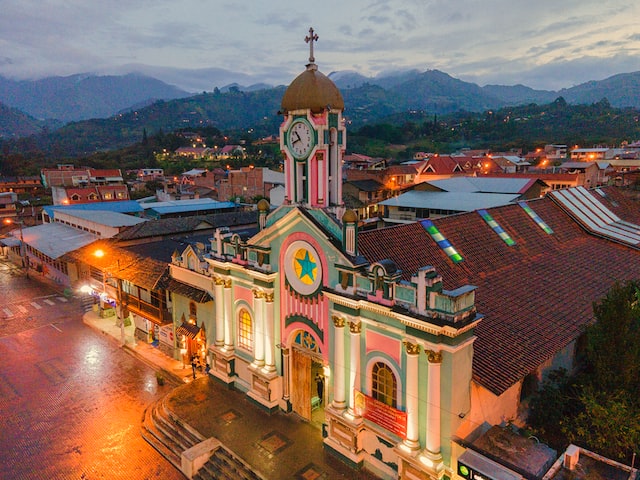 Ecuador
Minimum Income Requirement: $1,350/month
Imagine working from the very middle of the planet, near the equator in Ecuador. With the Ecuador digital nomad visa, you can work remotely from the country for up to two years.
The emerging digital nomad destination offers excellent views, cuisine, natural beaches, and cafes to work from. The weather is also ideal for those who enjoy the sun and consistently warm days.
The visa allows applicants to bring their spouses and dependents. However, the income requirement increases by $250 for each family member.
Ecuador settled on the amount of the income requirement by multiplying the national base salary by three. However, one of the significant benefits of the visa is that holders will not be taxed on income earned outside of Ecuador.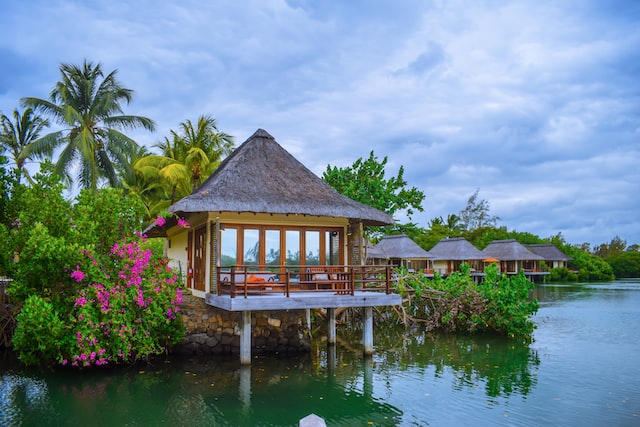 Mauritius
Minimum Income Requirement: $1,500/month
The tropical African island of Mauritius has begun welcoming those who partake in virtual working with the Mauritius digital nomad visa. Visitors and digital nomads will experience a unique culture and some of the most colorful natural scenery on the planet.
The requirements are quite lenient. If you're applying as an individual, you'll only have to earn $1,500 per month. However, if applying as a couple, the minimum income increases to $3,000 per month. Additionally, if you chose to bring dependents, it increases by $500 for each member.
Also known as the Mauritius Premium Visa, the visa application process is quick and easy. You'll receive an answer of approval within 48 hours of submitting your documents.
It's important to note that you will be required to pay taxes to Mauritius if you spend 183 days out of the year in the country on this affordable digital nomad visa.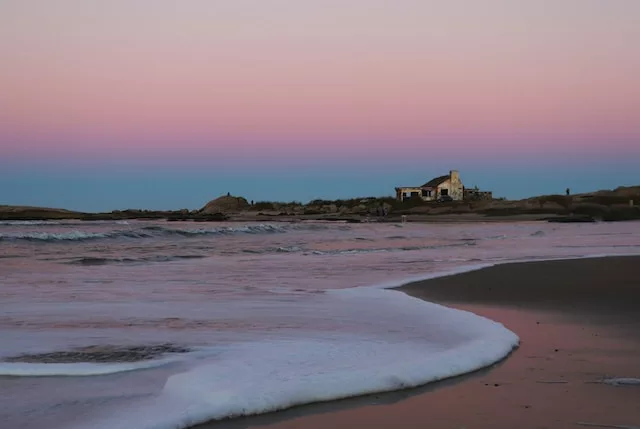 Uruguay
Minimum Income Requirement: $0
Imagine working from some of the most beautiful beaches in the world and discovering a new digital nomad hotspot before it reaches its peak popularity. With the Uruguay digital nomad visa, you can!
The visa requirements are extremely lenient, which means virtually any remote worker earning a livable income can apply for this visa. With no minimum income requirement, authorities will only ask that applicants sign an affidavit swearing that they earn enough money to support themselves in the country. With the affordable cost of living, it isn't a tumultuous requirement.
The application process is done entirely online. Applicants can even apply for it while already in Uruguay. It's the perfect opportunity for those who fall in love with a place and never want to leave. The initial visa term is six months and can be renewed.
Another great benefit of the Uruguay digital nomad visa is that there is no tax on foreign-earned income. It can also lead to permanent residency.
Benefits of Applying for a Digital Nomad Visa
With so many countries offering digital nomad visa programs, you may be wondering what the big deal is and why so many remote workers are applying to them.
Live in a Foreign Country (Temporarily)
Living a digital nomad lifestyle can become exhausting, especially if you're living solely on a tourist traveler visa. Moving around every three months or so can be complicated and expensive.
So, many digital nomads are opting for temporary residence in a foreign country through a remote work visa. They have the opportunity to truly experience the lifestyle there and get to know a destination.
Having a short term visa still allows the flexibility that so many digital nomads love about their lifestyle.
Favorable Tax Schemes
If you're a digital nomad coming from a country in North America or Europe, you'll definitely appreciate some of the favorable tax schemes digital nomad countries offer.
Some countries do not tax worldwide income. Therefore, remote employees or independent contractors earning income from outside of the country will not owe income tax.
This could save hundreds, if not thousands, of dollars each year!
It's always important to speak to a professional within the country who is familiar with the tax laws and the digital nomad visa.
Affordable Cost of Living
Along with taking advantage of favorable tax rates, the overall cost of living in a country that offers a digital nomad visa can be lower than your country of origin.
For example, those digital nomads living in Europe or North America can stretch their salary much further in a country in South or Central America. There plenty of options of cheap digital nomad cities around the world.
Living in a country with an affordable cost of living while working remotely allows digital nomads to live an elevated lifestyle and even save a portion of their income for investments, a future expense, and more.
Streamline Your Digital Nomad Visa Application with Nomads Embassy
Applying for a digital nomad visa has never been easier!
That's probably not what you were expecting to hear.
It's no secret that applying for visas, no matter where you're going, can be complicated.
With Nomads Embassy's immigration lawyer partners and innovative platform, you can streamline your digital nomad visa application.
From start to finish, Nomads Embassy is here to assist digital nomads in relocating to a new country while working remotely with a digital nomad visa.