Holidaymakers have been visiting Portugal's worst-kept secrets for years. From the sun-soaked Algarve to the historic city of Porto, these classic destinations remain hugely popular for a reason, and if you've never been to Portugal, they are a great place to start.
But, particularly in Portugal for digital nomads, going a little off-piste and visiting some hidden gems can be the best way to experience the country. There are a few recurring themes that make Portugal an ideal destination for digital nomads. First and foremost, it is connected, both digitally and via transportation links. This not only ensures you can focus on your work without any issues but is also useful when it comes to exploring the area.
Beyond that, visitors will look for factors like the weather, cost of living, and safety when deciding on a location. There is a catalog of places all across Portugal that tick all of these boxes – but where can you find them?
We've uncovered three of the best lesser-known spots which are tailor-made for digital nomads, perfect for your next Portuguese adventure.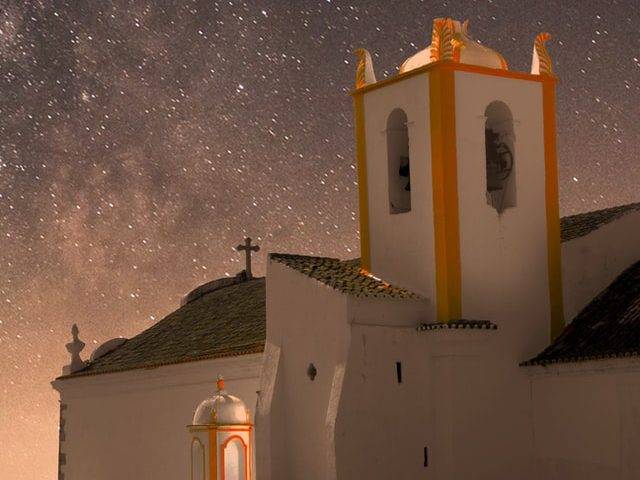 Tavira
Before the Algarve earned a reputation for its sandy stretches and heady nightlife scene, the region's attraction lay in its quaint historic neighborhoods. There's no better place to sample the charm and elegance of this area than in the small city of Tavira. Public transport and roads connect Tavira to the major cities of Faro and Lisbon, and it's also just a short drive from the Spanish border.
Outside of working hours, you will never be short of fascinating sights to explore here, with churches, a castle, and traditional architecture playing a key role in the city's framework. Once you've had your fill of historic hotspots, catch the boat across to the paradisiacal Tavira Island, and discover the beauty of Praia da Ilha de Tavira, one of the most loved beaches in the Algarve. 
There are also plenty of quiet spots dotted around, perfect for wishing away the stresses of the day. Head to the beautiful Jardim do Coreto, a leafy park that takes the title of the oldest public garden in the city.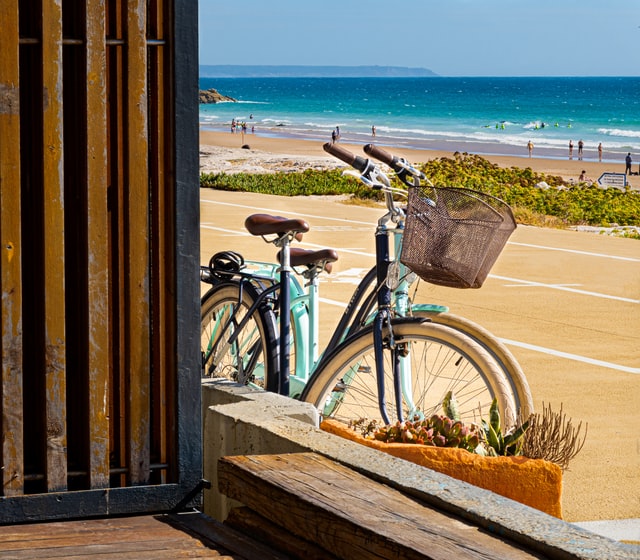 Costa da Caparica
If you're looking to reconnect with nature on your travels, consider heading to Costa da Caparica. Even though it's just a short drive from the capital city, this quaint neighborhood isn't on the radar of most tourists, giving it a more relaxed vibe throughout the year compared to its noisier neighbors.
Traditionally a small fishing village, this beautiful area has gleaned a growing reputation amongst the digital nomad community. Fast internet, a strong community feel and beautiful scenery are just a few of the many reasons why so many remote workers hold Caparica in such high regard. 
Due to its favorable location along the west coast, Caparica is also something of a hotspot for surfing enthusiasts. What better way to switch off from the stresses of work than by grabbing a board and taking on the Atlantic waves?
Tomar
When it comes to holidays, Portugal is arguably best known for its collection of stunning seaside resorts, particularly along the southern coast. But some remote workers may prefer the culture of the city to laid-back seaside resorts. If that sounds familiar, then consider Tomar in central Portugal, where you will find all the facilities a digital nomad could possibly require. 
Around an hour's drive from Lisbon and found in the very heart of the country, Tomar is a great place to set up a base for your Portuguese travels. Here you will find the Polytechnic Institute, which attracts a vibrant student population to the city, adding to the strong community feel.
As well as looking to the future, Tomar is filled with historic sites of interest, and the city's national significance in this department should not be overlooked. Tomar's crowning glory is the Convent of Christ, the city's very own UNESCO world heritage site. Another site you will never tire of seeing is the Aqueduto dos Pegões, a six-kilometer-long aqueduct which in some places stands at 30m high, and can be enjoyed from many different viewpoints.