Last Updated on 5 May 2023 by Brittany
Obtain a second passport in just three months with the Vanuatu Golden Visa. As the fastest citizenship-by-investment program in the world, wealthy individuals and investors are choosing to apply for this beneficial and quick-paced program.
Located in the South Pacific, Vanuatu is a chain of 80 islands. Most people have never heard of the nation until they start researching their golden visa options. 
The program, officially known as the Development Support Programme (DSP), was introduced in 2017. 
Requiring a minimum investment of just $130,000 for individual applicants, the Vanuatu Golden Visa is one of the most affordable citizenship-by-investment schemes available today.
Applicants may also include spouses, dependent children, and dependent parents in their applications to receive Vanuatu citizenship. This citizenship is also hereditary, allowing golden visa holders to pass it down through generations.
In this article, we'll discuss the eligibility and investment requirements, how to apply, and commonly asked questions about the Vanuatu golden visa.
What is a Golden Visa?
Before we dive into the specifics of the Vanuatu golden visa program, let's first determine exactly what a golden visa is.
A golden visa allows permanent residence and sometimes citizenship by investment.
This investment could be the purchase of real estate, a donation, or making other monetary contributions. The amount required to obtain a golden visa can be anywhere between $100,000 to millions of dollars.
With many golden visa programs, you may include your family members. Some programs even allow extended family members such as parents and even grandparents.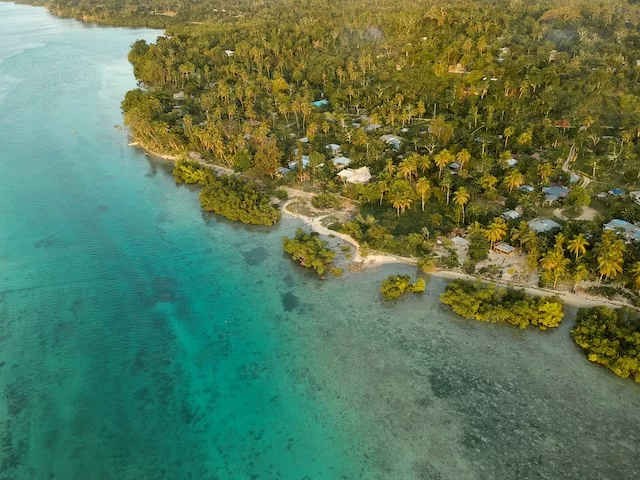 Benefits of the Vanuatu Golden Visa
Along with obtaining citizenship in less than 90 days, there are other major benefits to applying for the Vanuatu golden visa.
Direct Citizenship
In most countries, the path to citizenship is a long and tedious process with language tests and exams.
The Vanuatu golden visa investment directly grants you citizenship without living in the country for years or passing exams.
After you have made your approved investment, you will receive your new passport in just a couple of months.
While applicants will become citizens of Vanuatu, they will not have the right to vote or hold political positions. However, they will have all of the other benefits of being citizens in the country.
No Minimum Stay Requirement
With the Vanuatu golden visa, applicants never have to set foot on the islands and still become a citizen.
With no minimum stay requirement, many wealthy individuals never even visit Vanuatu but still carry around its passport.
Swearing-in and oath ceremonies to officially become a citizen can take place around the world.
Never having to stay in Vanuatu for a specific period of time gives golden visa applicants the freedom to live how they want and still remain a citizen.
Visa-Free Travel to 95+ Countries
While Vanuatu may not have the strongest passport in the world, holders can still access more than 95 countries visa-free.
It's important to note that in February 2023, Europe no longer accepts Vanuatu passports without first applying for a Schengen Visa. 
Family Inclusion
Applicants of the Vanuatu golden visa may include their family members.
Eligible family members include:
Spouse
Dependent children under 24
Dependent parents over 65
Family members will also obtain Vanautau passports with the golden visa program. 
Favorable Tax Rates
If you do not choose to live in Vanuatu, then you will not owe taxes to the country, even as a citizen.
However, if you do choose to make Vanuatu your home base, then you can take advantage of the favorable tax rates. There is no personal income tax, real estate ownership tax, inheritance tax, wealth tax, and no capital gains tax.
Most of the country's taxes are placed on corporations and businesses.
Low Investment Cost
The Vanuatu golden visa has one of the lowest investment costs for a citizenship by investment program.
Individual applicants can invest just $130,000, plus due diligence fees, and obtain a second passport in just a couple of months.
Fast Processing Time
Not only is the Vanuatu golden visa one of the most affordable, but it's also one of the fastest to obtain. You can have a new passport in hand in just three months!
The average processing time is just six weeks after submitting your application and documents.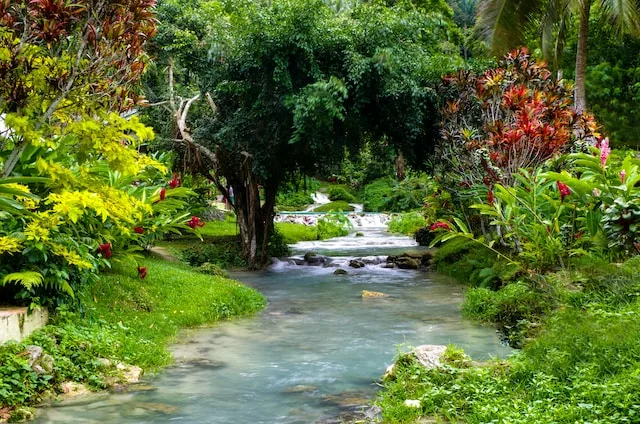 Who is Eligible for the Vanuatu Golden Visa?
Along with making the required investment, there are some other eligibility requirements applicants must meet.
To be eligible for the Vanuatu golden visa, you must meet the following:
Be at least 18 years of age
Clean criminal record
No outstanding visa refusals
Be of good character
Ability to prove financial status and income
Not be a citizen of Iran, North Korea, Iraq, Syria, or Yemen
If you fulfill the above requirements, then you may proceed with making your Vanuatu golden visa investment.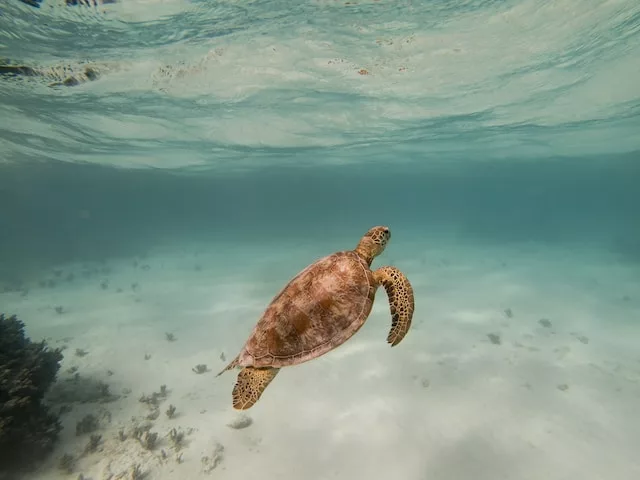 Vanuatu Golden Visa Investment Requirements
There is currently only one option for investment to qualify for the Vanuatu golden visa – contributing to a national fund.
This contribution is not refundable and will not earn interest. In other words, applicants are purchasing citizenship in Vanuatu.
The required investments are as follows:
Individual Applicants – $130,000
Couple Applicants – $150,000
Family of Three – $160,000
Family of Four – $180,000
Additional Family Members – $15,000 each
There is a due diligence fee of $5,000 in addition to the contributing investment.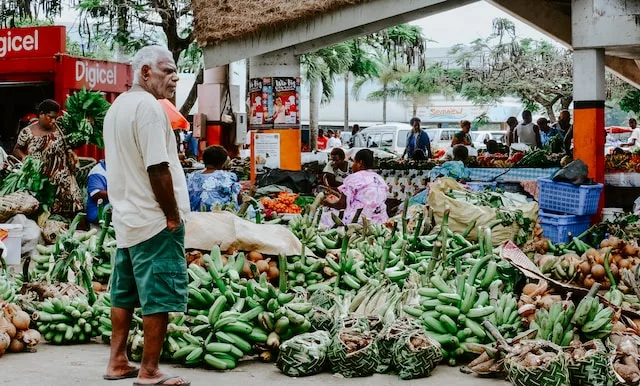 How to Apply for the Vanuatu Golden Visa
The application process for the Vanuatu golden visa is fairly simple and can be done in just five steps without traveling to the country.
Step 1: Pre-Approval
The first step in applying for the Vanuatu golden visa is to find an authorized agent to submit your documents and applications.
Before moving forward with making your investment, you must first go through a pre-approval process.
During this time, you will submit your application and documents for the committee to review. This is also when the due diligence will take place.
You may be asked to submit documents in two parts, once before the due diligence and once before the background check.
The documents that may be requested from the main applicant and dependents include:
Copy of passports
Six recent passport photos
Copy of national ID
Certified copy of marriage certificate (if applicable)
Certified copy of birth certificates (if applicable)
Criminal background check from country of residence
Resume with education and employment history
Medical certificate
Proof of funds
Officials may request additional documentation. 
There is a $43 application submission fee that will be paid at this time.
Step 2: Due Diligence
The Vanuatu Financial Intelligence Unit will conduct due diligence to verify your financial situation and background and deem you eligible for the Vanuatu golden visa.
There is a $5,000 due diligence fee that applicants must pay before this process takes place.
Step 3: Submit Application & Partial Investment
Once the due diligence and background check passes, your authorized agent may submit your application for citizenship.
You will need to submit two recent passport photos – one signed and dated by a witness on the back.
While submitting your application, you must also make 25% of your proposed investment.
Step 4: Complete Investment
Once your application is approved, you have 90 days to submit the remaining 75% of your proposed investment.
Step 5: Obtain Vanuatu Citizenship
When your investment is finally complete, you may schedule a time and place to make your Oath and become a Vanuatu citizen.
In the meantime, you will receive a Certificate of Naturalization ($86 per family member and applicant) before you receive your passport.
Frequently Asked Questions
Even with informative articles like this one, applying for the Vanuatu golden visa can be challenging and leave you with plenty of questions.
Below are answers to some of the most commonly asked questions about the Vanuatu golden visa.
How long is the Vanuatu passport valid for?
The Vanuatu passport is valid for ten years. You must renew it before it expires to maintain citizenship.
Can I apply with my family for the Vanuatu golden visa?
Yes, main applicants may include their spouses, dependent children under 25, and dependent parents over 65. They will also receive passports.
How much does it cost to apply for the Vanuatu golden visa?
The minimum investment amount for individual applicants is $130,000.
There are additional fees found below:
Due Diligence – $5,000
Application Fee – $43
Certificate of Naturalization – $86 per member applying
How long does it take to become a Vanuatu citizen with the golden visa?
The entire process of applying for the Vanuatu golden visa and obtaining citizenship can take anywhere from six weeks to three months. This depends on how long it takes to gather your documents, make your investment, and the number of application requests.
Can I invest in real estate and live in Vanuatu?
Yes, there is a permanent residency program in Vanuatu. If you invest $100,000 in approved real estate, you can obtain permanent residency.
Does Vanuatu allow dual citizenship?
Yes, Vanuatu allows dual citizenship. So, Vanuatu golden visa applicants do not have to renounce their original citizenship.
Can I travel visa-free to Europe with a Vanuatu passport?
No, starting in February 2023, the European Union requires Vanuatu passport holders to apply for tourist visas.
However, Vanuatu citizens can travel visa-free to Hong Kong and the UK. They can also apply for long-term visas in the United States.
Do I have to live in Vanuatu as a citizen?
No, there is no minimum stay requirement for the Vanuatu golden visa. In some cases, citizenship by investment members never visit Vanuatu but still have a passport!
Can I make my investment for the Vanuatu golden visa in cryptocurrencies?
Yes, you may use cryptocurrency or Bitcoin to make your investment and pay for application or processing fees for the Vanuatu golden visa program.
Do I have to work with a lawyer to submit my Vanuatu golden visa application?
Yes, you must find an authorized agent to submit your Vanuatu golden visa application. It is not possible to apply for the golden visa on your own.