The hunt to find wifi, a quiet working space, and a computer to borrow can sometimes be a nightmare, depending on where you're traveling. Normally we all bring our handy digital nomad laptops with us on our adventures. But as we all know, accidents can happen.
Not to worry if you're visiting Tokyo, Japan! The mega-city is filled with internet cafes that are industry-leading—filled with amenities, perks, and so much more. If you're a digital nomad looking for a comfortable place to work remotely or just trying to upload some social media content, here are the top ten internet cafes in Tokyo, Japan.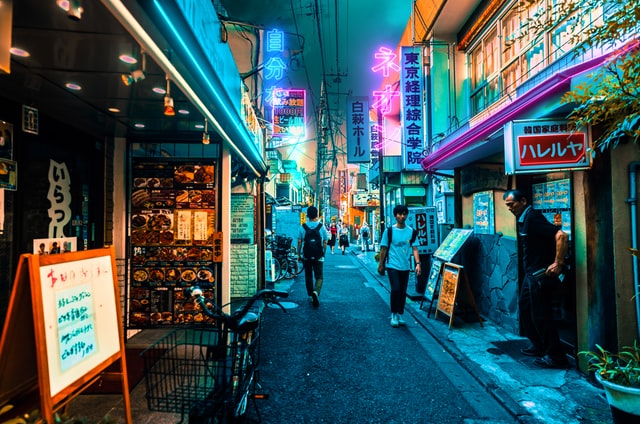 Top Internet Cafes in Tokyo, Japan
As a digital nomad, it can be difficult and even intimidating to claim a place to work in a foreign country. Tokyo makes it super easy and comfortable with their innovative and quite astonishing internet cafes. If you're planning to go to Tokyo to work remotely, make sure to check out these amazing internet cafes.
Icafe
This one is great for first-time visitors to Tokyo, Japan. The Icafe located in Akiba Place is the perfect introduction to getting started with Japanese internet cafe experiences. Register as a member upon visiting the location and enjoy 24 hours and 7 days a week internet!
The Icafe can act as a hub for any and all remote work that needs to be completed while traveling to Tokyo due to its incredible accessibility. Not to mention the overwhelming amount of perks to make you nice and comfy such as Manga and magazines, ice cream, food and drinks, showers, and even massage chairs.
Adobe Creative Cloud, Microsoft Office, and other useful software are available on computers for digital nomads. First-time customers should check out their how-to page so they can have an easy registration upon visiting.
Nagomi Cafe
Nagomi Cafe is a perfect choice for traveling teleworkers looking to stay in an internet cafe where they can also freshen up with a little bit of pampering for extra comfort.
Nagomi's shower amenities include hairdryers and irons, makeup remover, toner, bath towels, and toothbrushes. High-speed wifi is available for nomads who need to download or upload large files. Chargers, laptops, and private rooms are also available to guests.
Unlike other cafes on this list. Nagomi does not require a membership to be able to make reservations. This is also a smoke-free business, so cigarette and vape smokers can kindly smoke outside of the building.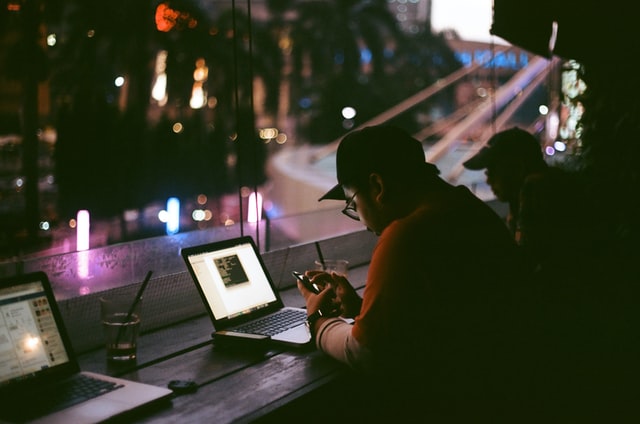 Manga Cafe Iwakiya
Located in Tokyo's more traditional ward, Asakusa, the Manga Cafe Iwakiya has a more casual atmosphere for digital nomads and locals. Here you can find unlimited drinks, lots of manga, and gaming consoles to take the load off after work.
There are five different pricing options for standard guests; if you're a student, discounts are also available. Membership is a requirement before accessing the internet cafe, so be sure to check out Iwakiya's website before visiting.
Kaikatsu Club
If you're looking to have complete silence in a private room for video conferencing calls. The Kaikatsu Club is the perfect internet cafe that offers soundproof private rooms for teleworking. If you do not have a laptop, don't worry! The club offers high-speed PCs for all of your digital needs.
There are several pricing options when booking your stay at Kaikatsu Club. There are also women-only areas for businesswomen looking for regular rooms and private showering areas. Another cool perk about this cafe are the coin laundry and dryer available inside!
Gran Cyber Café Bagus
Next up is a 24-hour internet café where you can be entertained while experiencing all the comforts you could need while traveling. They cater to various electronic needs by offering internet, TVs and Blu-ray players, device chargers, printing and copying, and Microsoft Office for your use.
You can also borrow personal care items such as hair irons, blankets, and massage machines. They, too have a shower room where you can clean yourself up if you need to. Many of the mentioned services are also offered free of charge. Also free here are drinks as well as soft-serve ice cream. Additionally, the cafe has a menu where you can order snacks, or you are allowed to bring your own food inside too.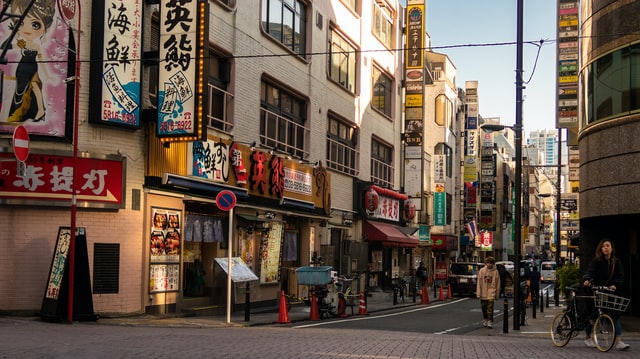 Comic Buster
If you love manga, anime, and dramas, then Comic Buster is the place for you. Though, in addition to the traditional media offered, they also have internet access and wifi like many of the other internet cafes in Tokyo. You can also enjoy the numerous physical comforts offered like free drinks, showers, blankets, cushions, and more.
To visit, you must first register in person, or you can also register beforehand on their app. The first time you visit, you will receive a membership card. For the rates, most Comic Buster locations use an automatic package system that automatically switches to the lowest rate. After you arrive, you get to pick out of the many seating options: open seating, private seating (reclining or flat), paired seating, high-end PC seating, and smoking or non-smoking seating.
Hailey 5 Café
This is a unique cafe that is restricted for adult use only; you can only visit if you are 18 or older. You get a private room where you can enjoy the amenities offered and relax. They also have free drinks and ice cream, a menu to order food, hygienic amenities, and extensive offerings for comics and manga.
Each room is equipped with a PC and free wifi. For pricing, they use a system where you purchase the number of hours you would like to stay. You can pay for a stay that is up to 12 hours; after that you must pay for another period.
Customa Café
Customa Cafe has an upscale chic feeling that won't be the same anywhere else. Like Comic Buster, Customa Cafe has an app you can use to make your experience easier. They also offer all of the electronic, food, and hygienic amenities that the other cafes have.
Some amenities that make this internet cafe stand out are the virtual reality equipment, video-streaming access, laundromat services, and each person gets their own individual A/C unit.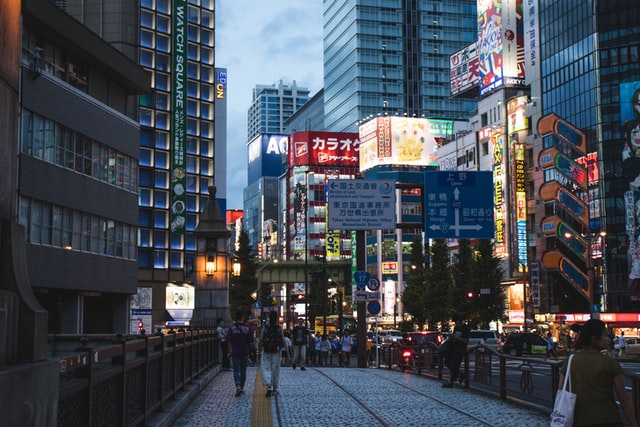 Manga Net-kan
This clean-looking cafe offers comfortable spaces for you to complete your work on the go or just do some gaming. Their workspaces have a seat with a backrest that can collapse to suit your work style.
There are three locations to choose from, and each will have all the accommodations you will need for a comfortable stay. Like many other cafes, you can also find electronic and hygienic services here too.
Aprecio
Last but not least, Aprecio is an internet cafe that also has women-only seating options. If you aren't coming alone, they can also accommodate people who wish to sit together with shared seating options.
If you want to enjoy more than the typical internet cafe services, they also offer physical games like billiards and darts. Admission is free, but the use of a PC and internet services require the payment of a fee based on seating and time.
Find a Place to Work from in Tokyo, Japan
While working on the go can be stressful, internet cafes can do a huge part in alleviating that. They can offer most, if not all, of the things that you could need to do any computer work while traveling. Whether it's a hot shower or just wifi that you need, you can visit any of these places to get your work done.