Last Updated on 29 April 2023 by Brittany
Third-country nationals who are wealthy individuals and entrepreneurs can receive residency in the EU, and eventual citizenship, with the Switzerland Golden Visa program.
Switzerland is known for its high quality of life, gorgeous landscapes and mountains, great food, and expensive cost of living. Now, the country invites third-country nationals looking to invest in Switzerland in exchange for residency and eventual citizenship.
Unlike other European visa programs, like the Austria Golden Visa, the Switzerland golden visa has a reasonably low investment requirement and a rapid processing time of just around three to six months. 
After ten years of continuously living in Switzerland, golden visa applicants and their family members may apply for Swiss citizenship.
It's important to note that the Switzerland golden visa program does not allow applicants to work in Switzerland unless they choose the enterprise investment route, which I will dive into later.
In this article, we'll discuss the eligibility and investment requirements and how to apply for the Switzerland golden visa to obtain residency.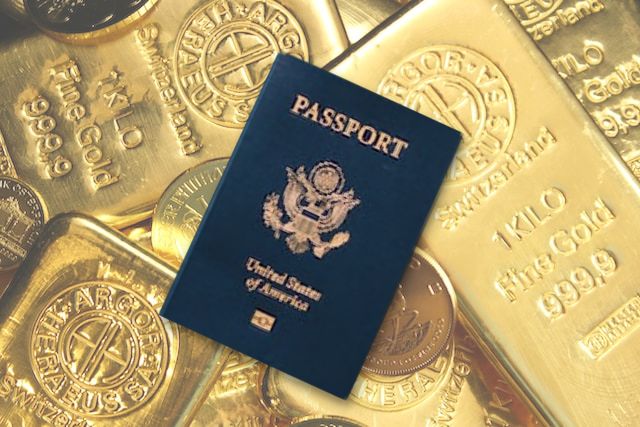 What is a Golden Visa?
A golden visa is an investment visa that grants applicants either residency or direct citizenship. 
The investment amount and types vary depending on the country and program.
While not all golden visas grant immediate citizenship, there usually is a path to citizenship if the applicant lives in the country for a certain amount of time.
Golden visa programs are ideal for wealthy individuals, entrepreneurs, and retirees who want to diversify both their assets and lifestyle.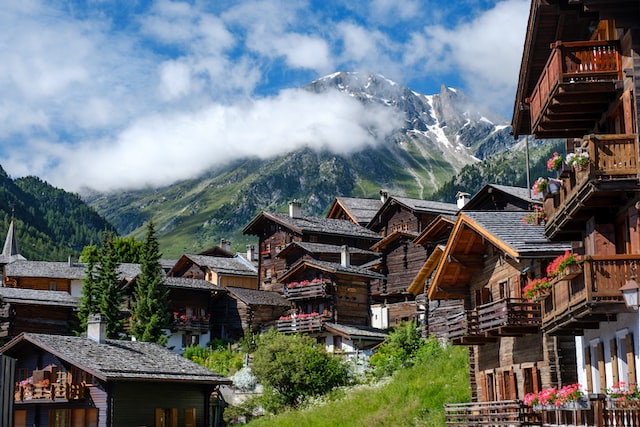 Benefits of the Switzerland Golden Visa
There are many more benefits to obtaining the Switzerland golden visa than just the opportunity to live in Switzerland.
Visa-Free Access to Schengen Area
As a Swiss resident, applicants will have visa-free access to the 27 Schengen Area countries. They can freely cross borders without having to pass through passport controls.
Path to Citizenship
After living in Switzerland continuously for ten years, residents may apply for Swiss citizenship. This was reduced from 12 years recently.
There are required citizenship and language tests that you must pass in order to be granted citizenship.
Family Inclusion
Applicants of the Switzerland golden visa may include immediate family members. These family members include spouses and dependents under 18 years old.
Impeccable Infrastructure
Switzerland has some of the best infrastructure in the world, especially when it comes to banking and insurance.
Residents experience top-notch service and protection of their wealth, well-being, and everyday habits.
Quick Processing Time
The Switzerland golden visa only takes about three to six months to obtain. This is much shorter than most golden visa programs in Europe, which can take almost double that time.
Right to Live and Study
As a Switzerland golden visa holder, you and your family will have the right to reside and study at some of the top universities in Switzerland.
Switzerland offers a high quality of life that many would consider fairly luxurious compared to other countries. To have the opportunity to live and study there is a great benefit for both the main applicants and their family members.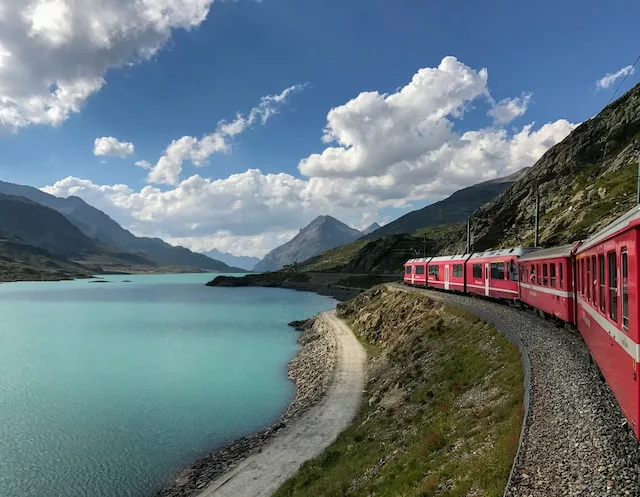 Who is Eligible for the Switzerland Golden Visa?
Along with making the necessary investments, there are other eligibility requirements for the Switzerland golden visa.
To be eligible to apply for the Switzerland golden visa, you must meet the following:
Be between the ages of 18 and 55
Have third-country national citizenship (Non-EU)
Be in good health
Have a clean criminal record
Source of income from outside of Switzerland
Proof of financial status
Accommodations in Switzerland (lease or deed)
If you meet these requirements and make the necessary investments, then you are eligible for the Switzerland golden visa.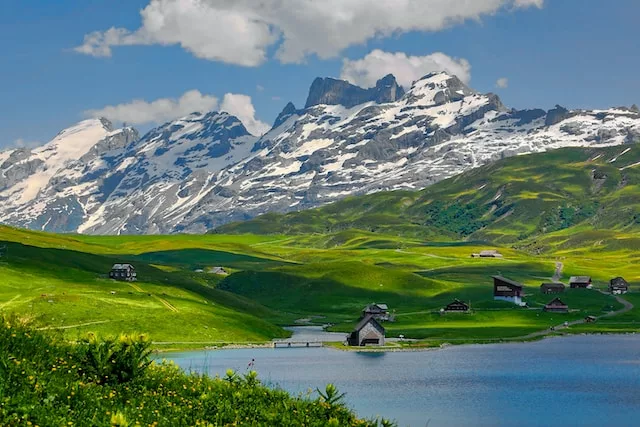 Switzerland Golden Visa Investment Requirements
There are two investment options that qualify applicants for the Switzerland golden visa.
Lump Sum Annual Tax
The most popular investment option for the Switzerland golden visa is the lump sum annual tax. This is a flat tax of 200,000 CHF to 600,000 CHF ($225,000 USD to $670,000 USD), depending on which canton you decide to reside in.
This tax is independent of annual income and will stay at a flat rate each year.
It's important to note that this investment option does not give the applicant the right to seek employment and work in Switzerland. The applicant should have a source of income outside of Switzerland, such as an established business.
Swiss Business Investment
Applicants that want to take advantage of Switzerland's business ecosystem can invest 1 million CHF into incorporating a local business.
The business must be pre-approved and either keep or create full-time jobs in Switzerland.
The investment must be made in the canton where you reside and maintained throughout the duration of your residency.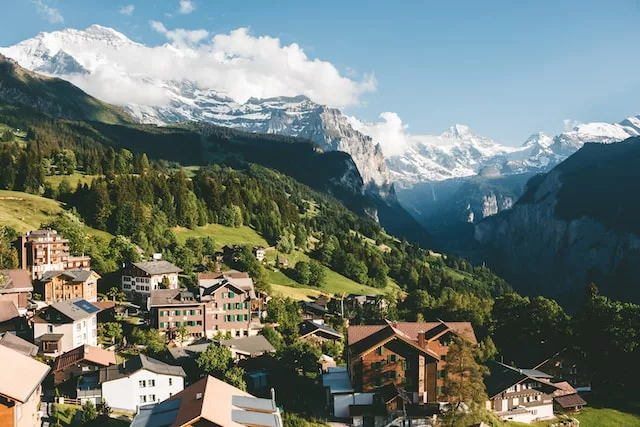 How to Apply for the Switzerland Golden Visa
The application process for the Switzerland Golden Visa is fairly simple and only requires a few steps.
Step 1: Choose Your Investment
Before completing any applications or paperwork, it's important to choose which investment route you plan to take.
Consider your financial goals, lifestyle, and current strategies when deciding. For entrepreneurs looking for a new venture, the Swiss Business Investment may be an exciting option.
Step 2: Acquire Approval
After choosing your investment, you must get approval from the Swiss authorities and sign treaties.
The government will conduct due diligence and determine if you are eligible to make the proposed investment to qualify for the Switzerland golden visa.
Once approved, you can move forward with making the investment.
Step 3: Apply for D-Type Visa
Either while making your investment or after, you must apply for a D-type visa for Switzerland. This can be done at the nearest Swiss embassy or consulate in your country of residence.
You will need to include the following documents with your application:
Copy of passport
Proof of financial resources
Proof of qualifying investment
Health insurance policy
Criminal background check
Proof of relationship to dependents (if necessary)
There is an $84 USD fee for adults and dependents over the age of 12. 
Step 4: Obtain Swiss Residence Permit
Once the visa is approved, you may obtain a residence permit in Switzerland. This is done in the country by the necessary Swiss Canton authorities.
At this time, you will form your company or pay any lump sum tax proposed for the Switzerland golden visa.
It can take two to four months to receive your official residence permit.
Step 5: Apply for Citizenship (Optional)
After ten years of continuously living in Switzerland, you may apply for citizenship through naturalization.
This is optional and not required. However, Switzerland does allow dual citizenship, so you would not have to rescind your original citizenship.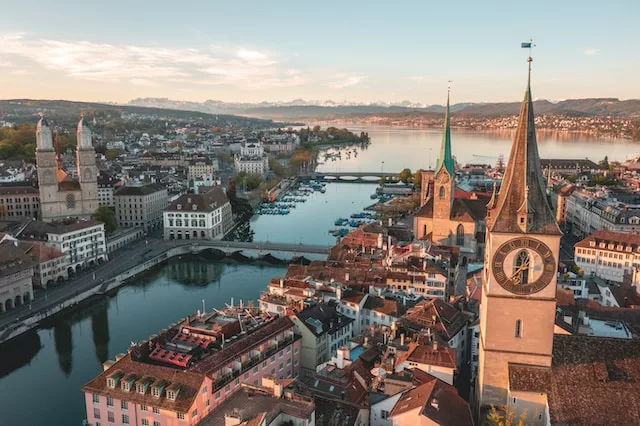 Frequently Asked Questions
While informative articles like this are helpful in understanding the Switzerland golden visa, you may still have some questions about it.
Below are some of the most frequently asked questions about the Switzerland golden visa.
Does the Switzerland golden visa lead to citizenship?
Yes, after ten years of living continuously in Switzerland, residents may apply for citizenship through naturalization.
Can I apply for the Switzerland golden visa with family members?
Yes, applicants may include their spouse and dependents under the age of 18 in their Switzerland golden visa applications.
What is the processing time for the Switzerland golden visa?
The entire process takes between three and six months, depending on your investment option.
Can I get Swiss residency by purchasing real estate?
No, acquiring real estate in Switzerland will not give you the right to reside in Switzerland full-time.
How long do I have to stay in Switzerland per year?
To maintain residency, you must live in Switzerland for at least 180 days out of the year.
Is Switzerland's cost of living high?
Switzerland is known for having an elevated cost of living. You can see the latest statistics and prices here.
Can my family work or study in Switzerland with the golden visa?
Your family members may work and study in Switzerland. However, unless the primary applicant has opened a company as their investment option, they may not work in Switzerland.
Should I use a lawyer to apply for the Switzerland golden visa?
While it is not required to work with a lawyer to apply for the Switzerland golden visa, it is a good idea to work with a professional immigration lawyer.
Having verified and educated assistance with your golden visa application and relocation abroad can give you a stress-free experience and peace of mind.
Whether it's verifying documents or ensuring your investment is done correctly, it's always beneficial to work with an immigration lawyer when moving abroad.