Do you dream of living in a country with crystal clear Mediterranean seas, delicious authentic cuisine, and rich history? Now you can with the Greece Golden Visa program!
Greece is attracting foreigners to come and live in the country with its Golden Visa program. Perfect for retirees and those looking to diversify their assets and investments, you can have the right to Greek residency simply by making the right investment.
Launched in 2014, this visa program welcomes third-country nationals to live in the country and take advantage of all it has to offer. The residency permit is valid for five years and may be renewed if you still hold your investment.
After living in Greece for seven years and passing a Greek language and knowledge test, you may apply for citizenship and obtain a Greek passport.
On average, it takes about six months to complete the process, and it can now be done fully remotely. There is also no minimum time requirement that you must stay in Greece to keep your residency valid.
If you aren't sure that you're ready to invest in a golden visa, you can also check out Greece's digital nomad visa and live there temporarily for two years, too.
By the end of this article, you'll know the benefits, requirements, and steps to apply for the Greece Golden Visa program. Plus, we're sharing a helpful secret, so you can start the application process today!
What is a Golden Visa?
Before jumping into the details about the Greece Golden Visa, we should first determine what exactly a Golden Visa is.
A Golden Visa is a program that allows foreign nationals to obtain residency and sometimes even citizenship by making a government-approved investment. These investments can be real estate, businesses, bonds, and other government programs.
These visas are excellent for retirees and wealthy individuals who want to diversify their assets and residencies.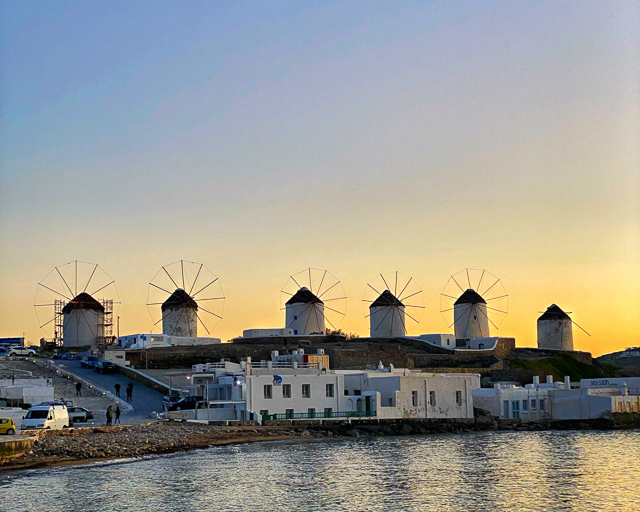 Benefits of the Greece Golden Visa
There are so many more benefits to the Greece Golden Visa besides having the opportunity to live in a gorgeous country. While there are excellent lifestyle benefits, there are also financial and professional benefits that many investors and retirees will surely appreciate.
Renewable Residency Permit
When you receive the Greece Golden Visa, you will obtain a residency permit that lasts for five years. If after the five years you still hold your initial investment, then you may renew it for another five years.
After living in Greece for five years, you may apply for permanent residency if you have not left Greece for more than ten months at a time during the five years. This is a great option if you don't want to keep renewing your permit and aren't eligible for citizenship.
Holding Greek residency gives you the right to enter the country even in times of border closures. As we saw during the COVID-19 pandemic, countries were allowed to restrict who could enter. If you are a Greek resident, though, you will be able to enter and exit Greece as you please.
Path to Citizenship
After having residency in Greece for seven years, you may apply for Greek citizenship. In order to apply for citizenship, you must pass a language and knowledge test, have a tax residency in Greece, and prove that you have a connection to the country.
Obtaining a second passport is a great way to diversify your lifestyle. Plus, owning a European passport can add more benefits to your travels.
Visa-Free Travel Through Schengen
Those with Greek residence permits can take advantage of traveling in the 26 countries that are part of the Schengen Area. You won't have to show documentation or your passport as you cross the borders of member countries.
This is especially helpful for those who require a Schengen Visa to travel in the area.
Fully Remote Application Process
If you were to apply for the Greece Golden Visa a couple of years ago, you would have been required to travel to Greece to obtain your residency. Now the process can be done remotely.
While you will definitely want to go to Greece at some point and take advantage of your new residency, it isn't necessary to go during the visa process.
Double Taxation Treaties
Living in Greece can actually help you reduce the taxes you owe each year. Greece has tax treaties with 57 countries, which allow residents to avoid double taxation and take advantage of tax exemptions.
Family Reunification
Greece Golden Visa holders may bring their immediate family members with them to live in the country. This includes spouses and dependents.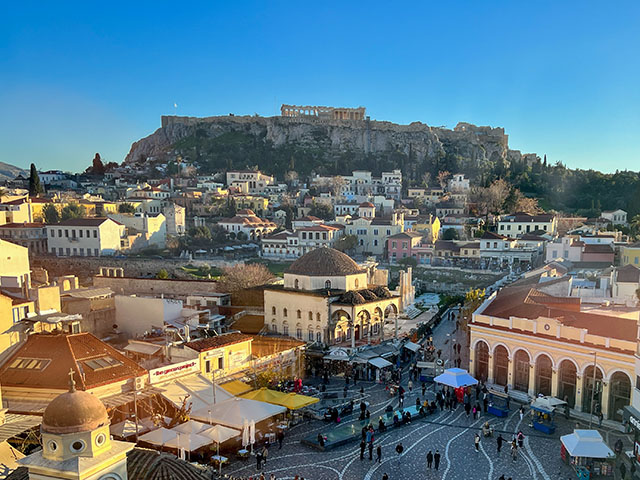 Who is Eligible for the Greece Golden Visa?
Any third-country national who is not from the EU/EEA can apply for the Greece Golden Visa.
You must also meet the following eligibility requirements:
Be at least 18 years old
Clean Criminal Record
Health Insurance Coverage in Greece
Be of Good Character
Of course, you must also make the necessary investment to receive the visa as well.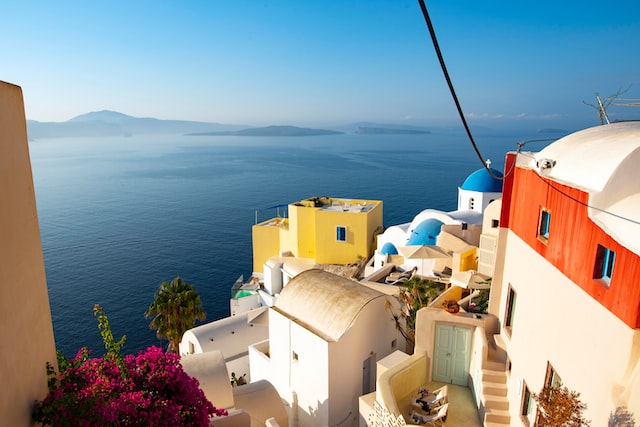 Greece Golden Visa Investment Requirements
There are two investment options to obtain the Greece Golden Visa.
Real Estate Investment
Your first investment option, which may be the most beneficial to you, is in real estate.
To qualify for this investment, you must purchase a property in Greece for 500,000€.
It's important to note that this amount is an increase from the original investment of 250,000€. 
You may get a mortgage for the property as long as the mortgage does not pay for the investment amount. So, if you purchase a property for 750,000€, you can get a mortgage for no more than 250,000€.
It's important to note if purchasing property with a company that the investor must own 100% of the company shares.
Additionally, you may sign a ten-year lease that amounts to 500,000€ instead of purchasing a property. However, you must pay the total amount upfront.
General Investment
Your second option is to make a general investment approved by the Greek government.
You can invest 400,000€ in the following opportunities:
Greek government bonds
Bonds or shares in a venture capital fund, mutual fund, or private equity fund in Greece
Securities or a deposit in a Greek bank account
You can also invest 800,000€ in Greek treasury bonds, corporate bonds, or shares in facilities that operate in Greece.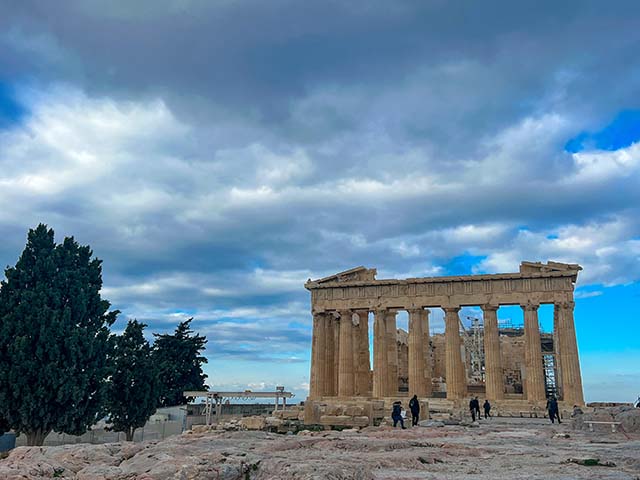 How to Apply for the Greece Golden Visa
Applying for the Greece Golden Visa can be done in six simple steps.
We do recommend working with a lawyer to assist you in making your investment and filing your application for the most streamlined and efficient process.
Step 1: Choose Your Investment
Before you can even consider submitting an application for the Greece Golden Visa, you must choose your investment route.
As mentioned above, you can either invest in real estate or in government-approved bonds and investments or deposit cash in a Greek bank account.
If you decide to invest in real estate, it may add some time to your visa process as you need to search for the right property for you and your family.
Step 2: Obtain a Greek Tax ID and Bank Account
Whether you decide to invest in real estate or make a general investment, you will have to obtain a Greek tax ID and bank account to proceed with either option.
This can prove to be a bit difficult, especially if you are taking advantage of the remote application process. This is where working with an immigration lawyer will prove to be useful, as they can obtain these for you quickly.
Step 3: Make Your Investment
Once you have all of your documentation and assets squared away, you can make your qualifying investment and officially begin the process of applying for the Greece Golden Visa.
Step 4: Submit Greece Golden Visa Application
After making your investment, you can then complete and submit your Greece Golden Visa application.
The application process also involves submitting the required documents. Some of these may need to be translated and certified, which can be done with the help of your immigration lawyer.
When submitting your application, you will have your fingerprints taken if you are in Greece. If you choose to apply from abroad, you will schedule a date for your fingerprints to be taken.
At this time, you will receive a certificate allowing you to stay in Greece for one year.
Step 5: Undergo Due Diligence Checks
When the government receives your Greece Golden Visa application, they will complete due diligence checks on your investment and the documents you submitted.
Step 6: Get Your Greek Residency Card
It will usually take one to two months to have your visa approved.
Once your application is approved, and the investment is officially approved, you can pick up your residency card in Greece. You will have to present the certificate you received when you submitted the application and your passport to obtain the card.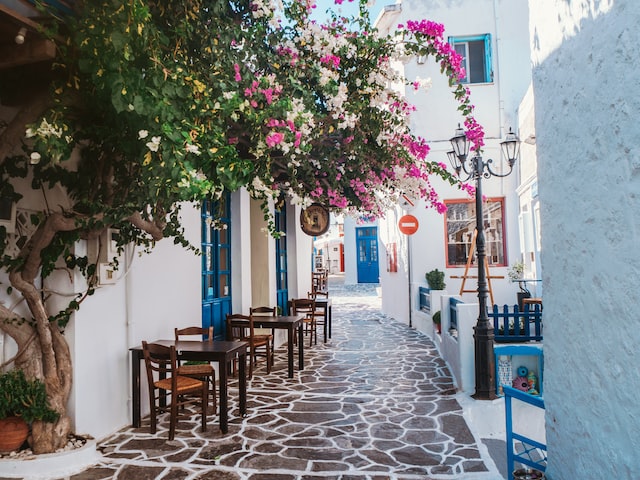 Frequently Asked Questions
While the process of obtaining the Greece Golden Visa is fairly straightforward, you may still have some questions about it.
Should You Work with a Lawyer to Apply for the Greece Golden Visa?
While it isn't required to work with an immigration lawyer when applying for the Greece Golden Visa, it definitely proves to be helpful.
An immigration lawyer who knows the process can help you make your investment and submit your application much faster than if you were to do it on your own. They can also help you obtain the visa remotely without coming to Greece.
How Do You Renew Your Greek Residency Permit?
To renew your residency permit for the Greece Golden Visa you must still own the real estate or general investments you purchased to obtain the visa.
Every five years, you will have to submit the following documents to the immigration authorities for renewal:
Visa renewal application
Four passport photos
Copy of passport
Copy of residency card
Certified proof of health insurance in Greece
The authorities may ask you for additional documentation and information during the process.
Is There a Minimum Stay Requirement for the Greece Golden Visa?
No, to hold the Greece Golden Visa, there is not set requirement for how long you must stay in the country during the year.
However, if you want to apply for permanent residency or citizenship you must not leave Greece for more than six months at a time during the year.
Get Assistance with Your Greece Golden Visa Application
Are you ready to diversify and invest in a Greek lifestyle?
When it comes to obtaining a Golden Visa, it's always a good idea to work with a professional immigration lawyer. Since they are familiar with the process, investment rules, and how the country operates, they can get your visa faster and conflict-free.
Nomads Embassy is here to help you get started on your Greece Golden Visa application right away!
We have hand-selected immigration lawyer partners in Greece waiting to get you started on your investment and claim residency in the gorgeous, Mediterranean country.