COMING SOON: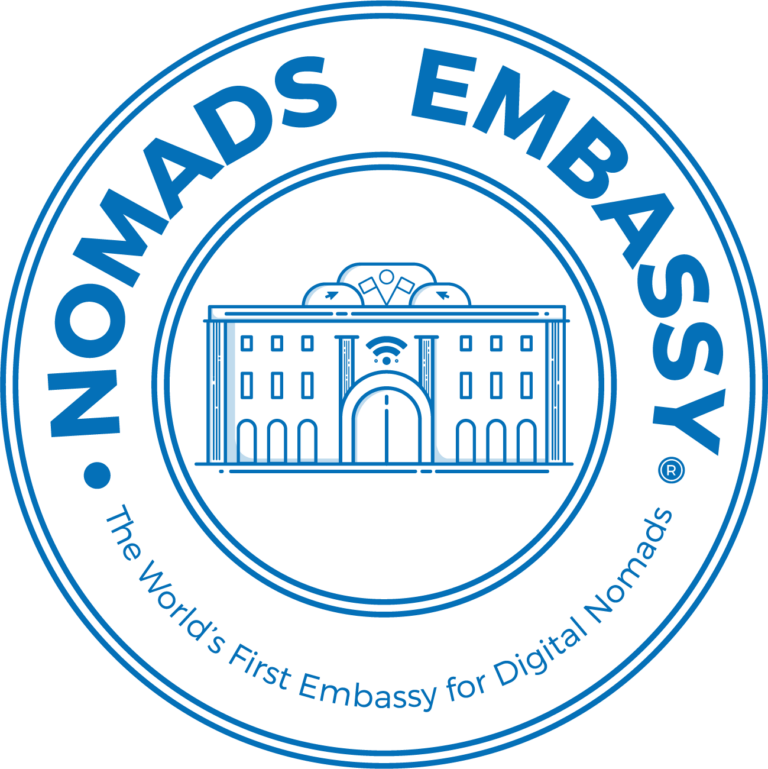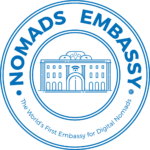 Start Your Digital Nomad Journey
in Just 5 Minutes
with this All-in-One Platform

Stop asking, "How do I start?" and let Nomads Embassy guide you to a digital nomad lifestyle
1
Join the Platform
2
Receive Professional Support
3
Live your best Digital Nomad Life
Subscribe Today and Receive FREE Guides, Tips, and Resources

*Offer Valid for the First 100 people. You Still Have Time!
WHAT WE OFFER
More knowledge, more resources, fewer struggles!
Let Nomads Embassy guide you along the way.
Broad Network

of professional resources and services to make your transition
Exclusive Community

to connect with other digital nomads
Free 24/7 Support

to help you when you have a question about being a digital nomad
Professional Guidance

to help you avoid dangerous mistakes
Expert-Curated Content

to help you live your best digital nomad lifestyle
Comprehensive Solution

to your transition in becoming a digital nomad
WHAT IS A DIGITAL NOMAD?
A digital nomad is someone who works remotely while traveling the world full-time.
They have more freedom to choose where and when they work from their computer. Some decide to travel every few weeks while others prefer to live in a foreign country for a few months. 
There are no set rules for digital nomads – they live their lives as they wish, finding happiness in the decisions they make.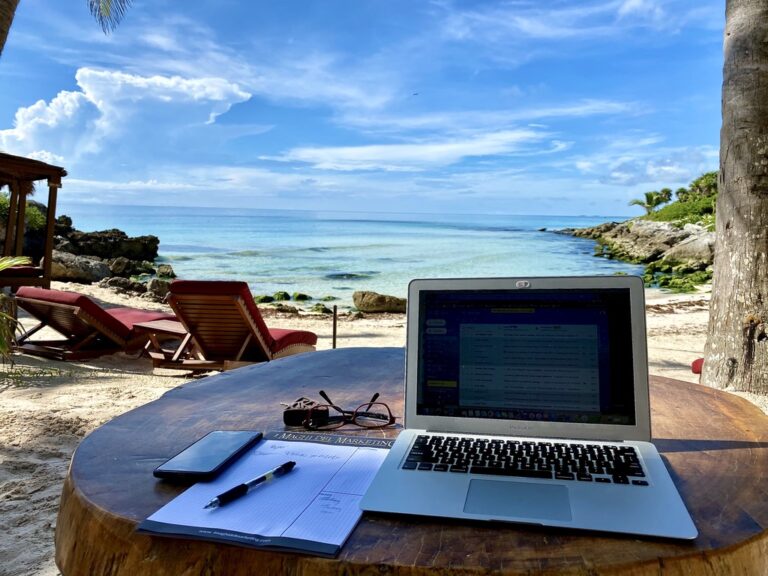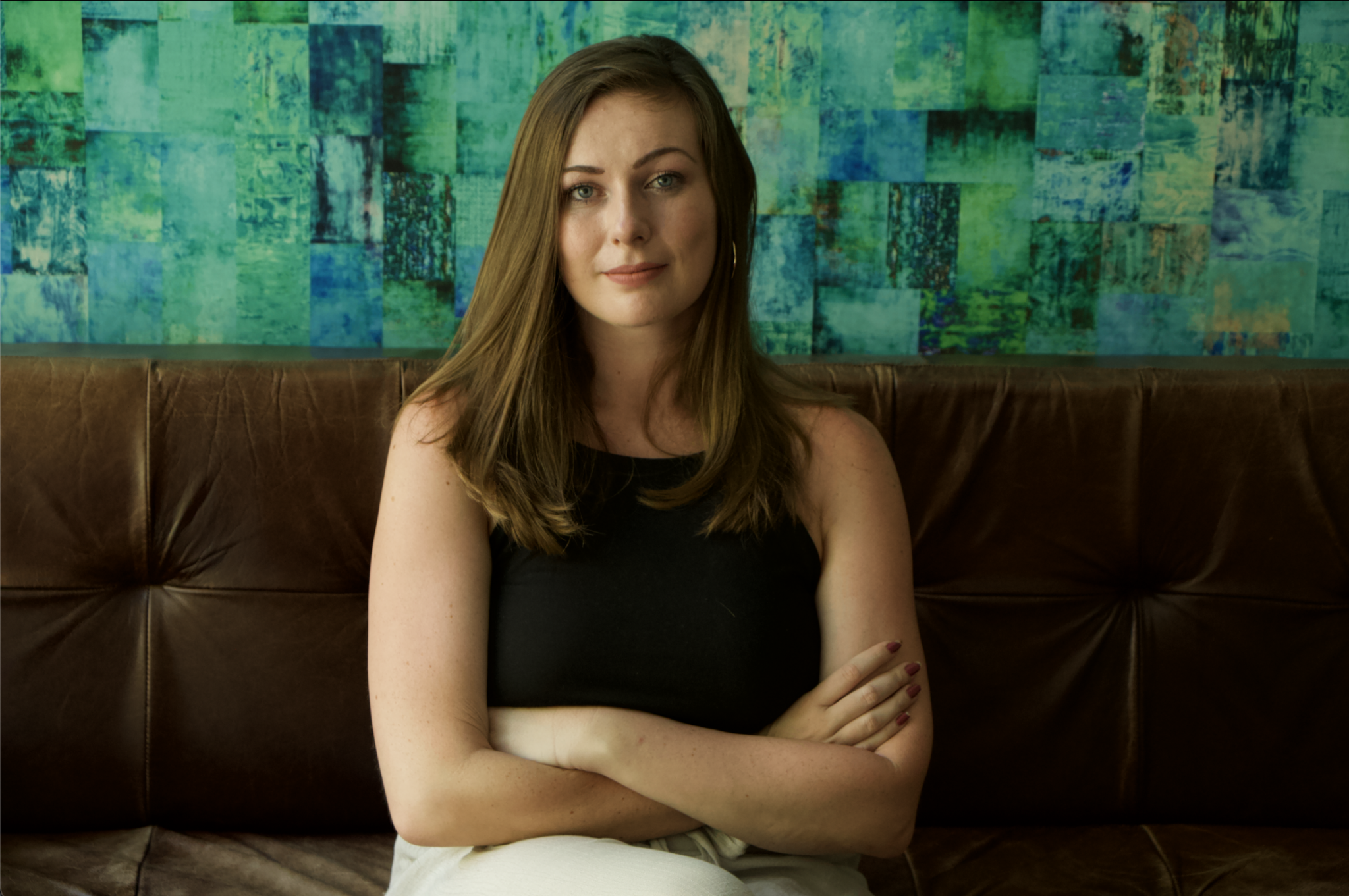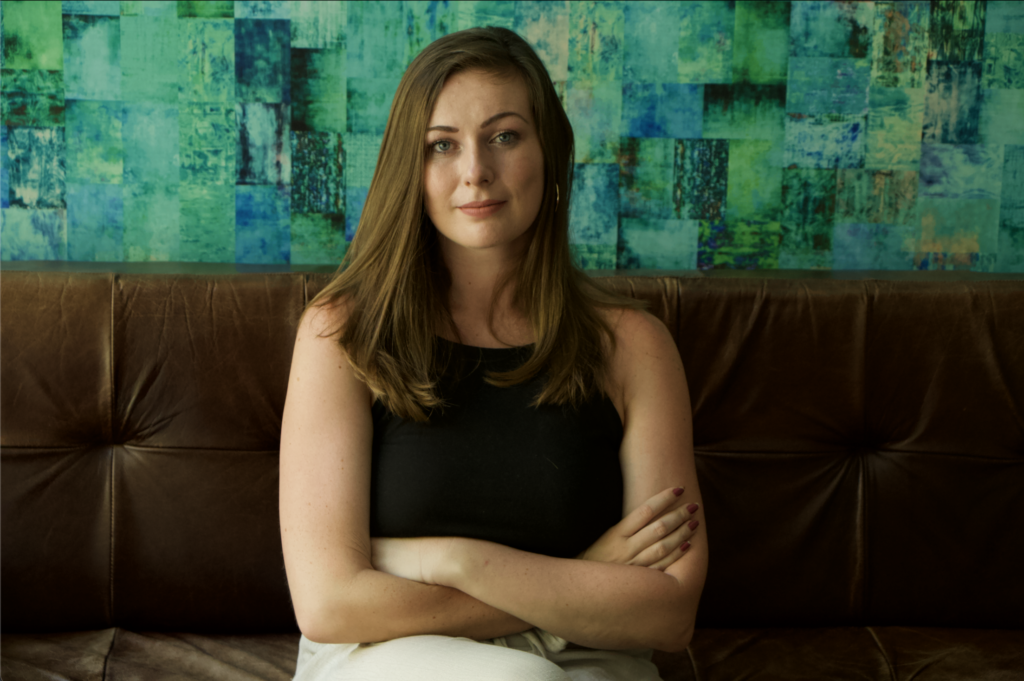 "Give me 5 minutes and I'll get you started on your Digital Nomad lifestyle"
WHY JOIN NOMADS EMBASSY?
There is more to life than graduating university, throwing your cap in the air, and getting a job that chains you to an office desk for 8 hours a day. 
There's a whole colorful world out there just waiting for you to explore! 
Nomads Embassy makes it easy to become a digital nomad and explore all corners of the world while working right from your laptop. 
Imagine waking up in a new country every month, exploring different cities, tasting exotic foods, and adopting new cultures. Meet people from all walks of life and create unforgettable memories all while making an income on the road. 
With our broad network of professional services and partners, you can become a digital nomad faster and live a happier, healthier, and comfortable lifestyle. 
Sounds pretty great, right? 
There's just one problem – you don't know where to start.
Nomads Embassy has the answers to all of your digital nomad questions. From destinations to visas to taxes, Nomads Embassy guides you in the right direction to live a fulfilling digital nomad lifestyle. 
Begin your digital nomad journey by joining the exclusive community and speaking with our trained ambassadors to help you make a plan for how to get started. Discuss where you want to go, where you should stay, the type of insurance you need, and much more. 
While you're on the road, make sure to look for our Nomads Embassy Approved stickers around cities. From cafes to coworking spots to living accommodations, Nomads Embassy makes it convenient to find establishments around the world that are perfect for a comfortable digital nomad lifestyle.
Get help starting your digital nomad lifestyle working remotely and traveling full-time

Join the Waiting List Now​
PERFECT FOR
Students who don't want an office job
Freelancers who are home-based and want to travel
Employees who want a change from working 9-5
Unemployed who are looking for a new start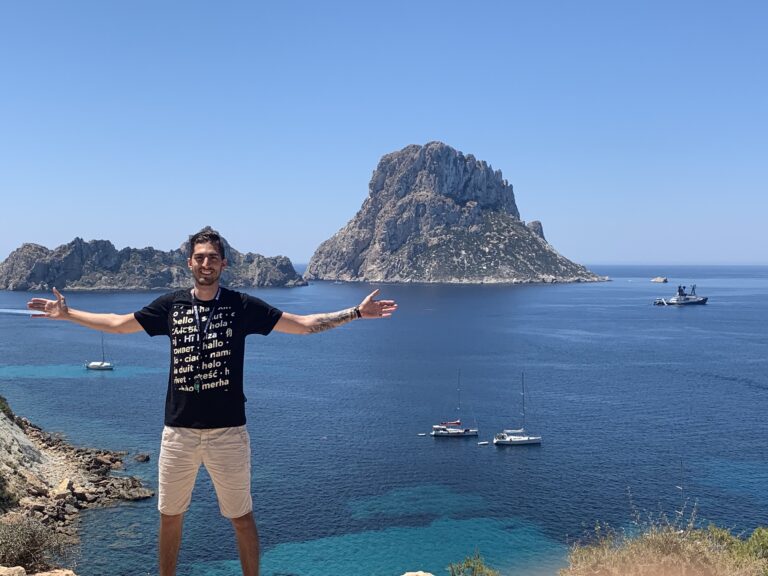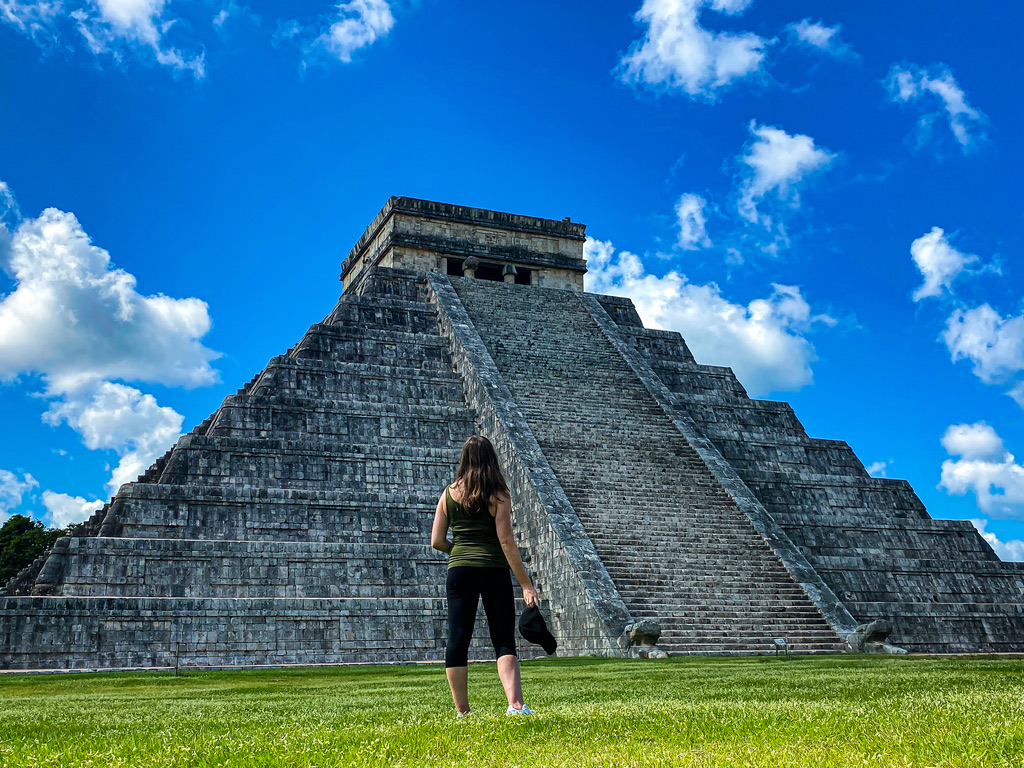 NOMADS EMBASSY PRIVATE CLUB
Digital nomads with a Nomads Embassy Premium Membership experience exclusive benefits that separate them from every other digital nomad traveling the world. 
With special discounts from our partners and a personal ambassador, Premium members will save money, receive priority support, and have the tools to live a successful digital nomad lifestyle.  
For those who still want to be part of the Nomads Embassy community but the Premium membership isn't in their budget, we offer a free version! 
WITH NOMADS EMBASSY YOU'LL GET
PREMIUM
Access to Private Digital Nomads Club
Access to Full 24/7 Support with Priority Personalized Service
Full Access to All of Our Free Content
Direct Connection to Our Partners and Special Discounts
List of Nomads Embassy Approved Places
FREE Products (courses, lectures, interviews, guides, etc.)
FREE Beginner Course: How to Become a Digital Nomad in 2021
Discounts on Co-Livings and Co-Workings
Welcome Box Upon Joining
Access to Personal Profiles on Our Platform
Individual Ambassador Trained to Assist You
Exclusive Events and Promotions
FREE
Access to Private Digital Nomads Club
Access to 24/7 Basic Support
Full Access to All of Our Free Content
Connected with Our Partners
List of Nomads Embassy Approved Places
20% OFF Products (courses, lectures, interviews, guides, etc.)
FREE Beginner Course: How to Become a Digital Nomad in 2021
Discounts on Co-Livings and Co-Workings
Welcome Box Upon Joining
Access to Personal Profiles on Our Platform
Individual Ambassador Trained to Assist You
Exclusive Events and Promotions
OUR PARTNERS
Legal Services
Travel and Global Health Insurance Consultation
Tax Services
Amazing Condo Livings
Visa Consultation and Filing
Efficient Co-Working Spaces
THE FUTURE OF NOMADS EMBASSY
The Community Comes To Life!
By 2030, Nomads Embassy will have physical locations in digital nomad hotspots around the world. These embassies transform our digital services into face-to-face solutions. 
Ambassadors will create physical communities in locations worldwide and host meet-ups for digital nomads while providing support to members in that location. 
Digital nomads can live in Nomads Embassy's luxurious co-living complexes located in global hotspots where nomads can work and play. 
F.A.Q.
Why was Nomads Embassy created?
Nomads Embassy was created to help people achieve a digital nomad lifestyle easily and with support. 
Before Nomads Embassy, aspiring digital nomads had to figure everything out on their own. Now they don't have to! 
Nomads Embassy is the World's First Embassy for Digital Nomads
Just as you would contact your home country's embassy with a question or services while abroad, members can contact Nomads Embassy for digital nomad-related questions and services.
I'm still unsure if I want to become a digital nomad, can I still join?
Absolutely! 
Nomads Embassy is the perfect place to get more information about the digital nomad lifestyle and the process to get there. 
Take your time to make your decision. We'll be here when you're ready! 
I'm already a digital nomad, can I benefit from a membership?
Yes! We encourage current digital nomads to become members of Nomads Embassy.
By becoming a member you will network with even more like-minded people and receive essential content and travel-related advice. Plus you'll save money on services you may already be using! 
Let's face it.
If you are not paying for the product, it means that the product is you.
This means that everything that seems free, is instead paid for with something else, and usually this happens through the sale of your data to companies that will not take care of it.
We guarantee safety, we  invest in improving our services and we create new jobs.
Does all this have a price?
In fact yes, less than one coffee a day. 
Become a premium member today  for $299 only.
JOIN THE WAITING LIST NOW!
Nomads Embassy non è un ente governativo, e non ha nulla a che fare con le ambasciate. Il nome "ambasciata" è utilizzato per descrivere il nostro servizio clienti in quanto non siamo una semplice community, e chi utilizza i nostri servizi può aspettarsi un servizio da "ambasciata".