Answer this 5-minute survey to receive your exclusive Digital Nomad Bundle (a $65 value) for FREE!
Ready to live an easy digital nomad lifestyle?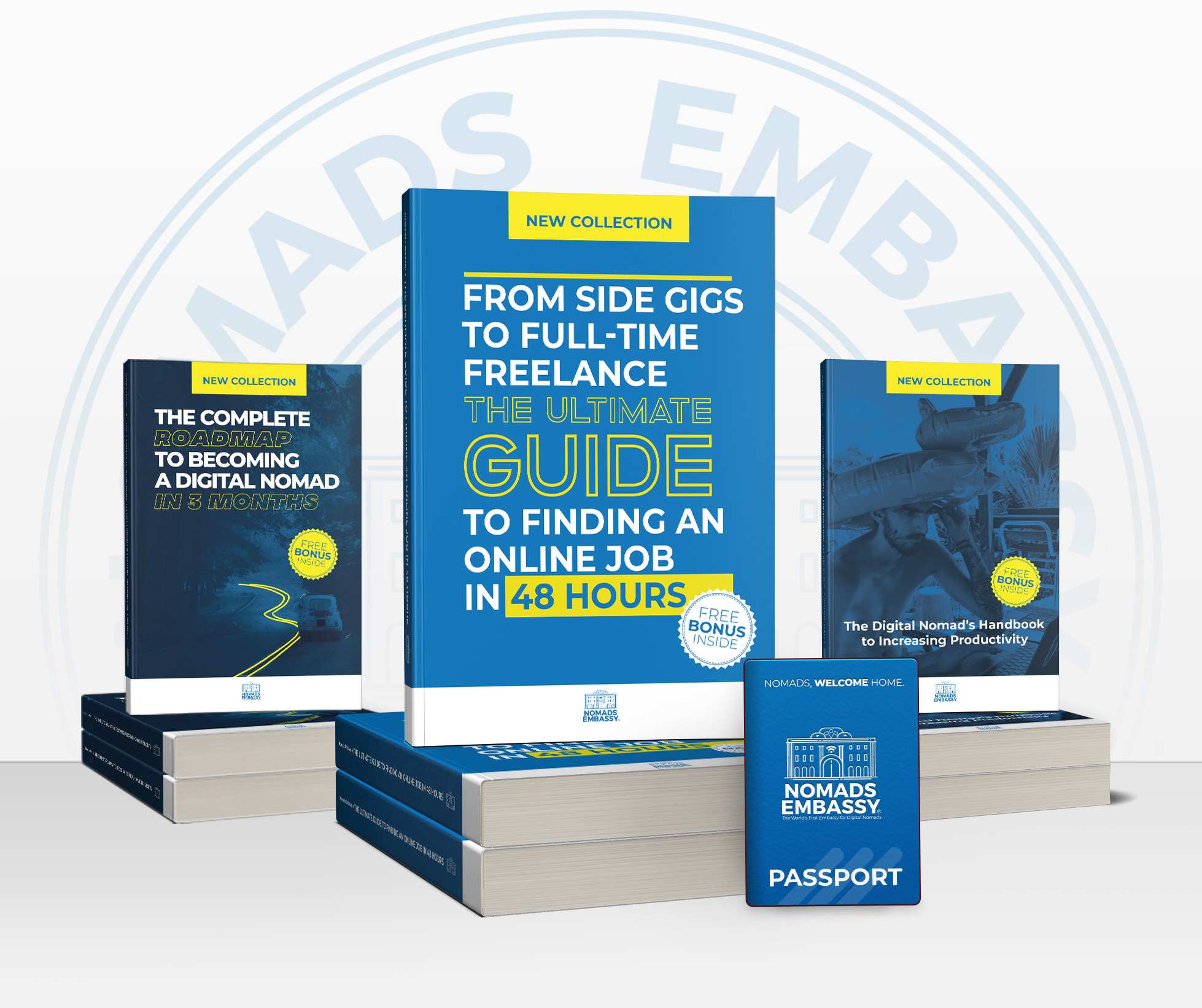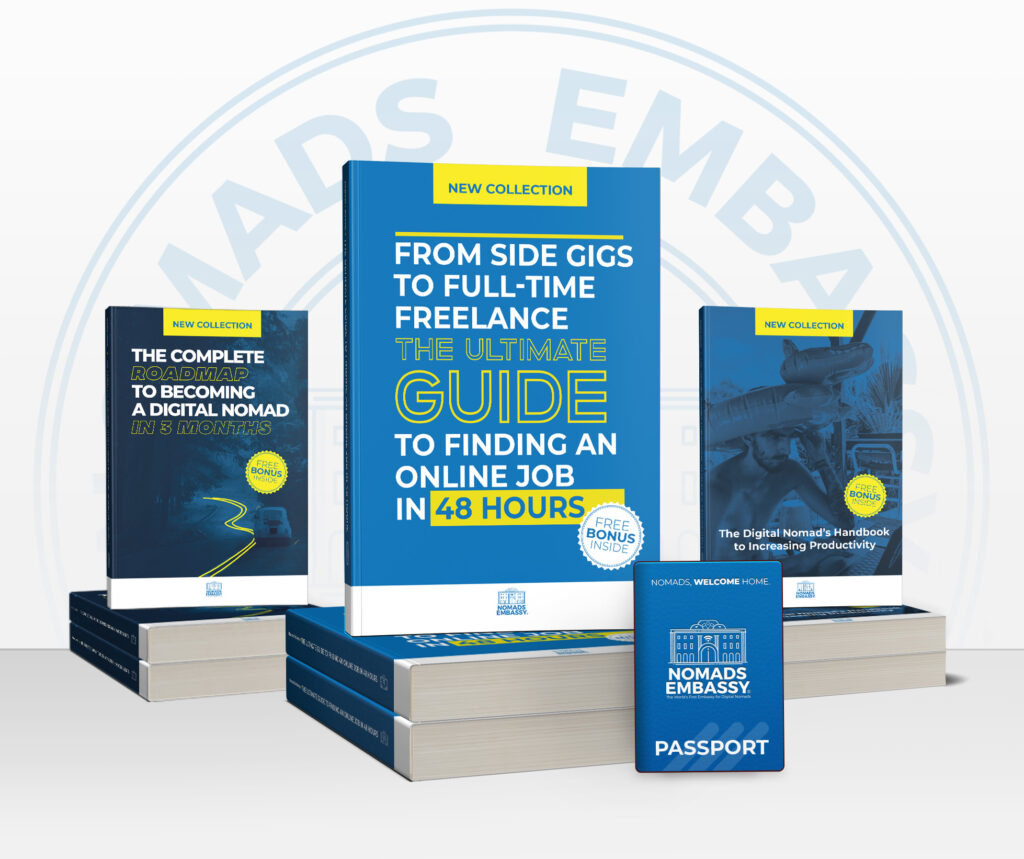 What's Included:
The Ultimate Guide to Finding an Online Job in 48 Hours ($27)
The Digital Nomad's Handbook to Increase Productivity ($19)
The Complete Roadmap to Becoming a Digital Nomad in 3 Months ($19)
Instant access to our supportive digital nomad community to answer any and all of your questions
PLUS a chance to win a FREE Nomads Embassy premium membership ($299/year)
Less than 5 minutes to answer
Free digital nomad guides ($65 value)
Join 10,000 other participants
The Digital Nomad Bundle is perfect for:
Current digital nomads who are looking for guidance in their lifestyle
Students who don't want an office job after they graduate
Freelancers who already work remotely, but want to travel and live abroad
Employees who are tired of working a 9-5 office job and want more freedom
People who are looking for a fresh start
Benefits of the Digital Nomad Bundle
Start making or increase your income right from your laptop
Earn more while working less
Seamlessly transition into a digital nomad lifestyile with step-by-step instructions
Receive answers to all your questions
Connect with other digital nomads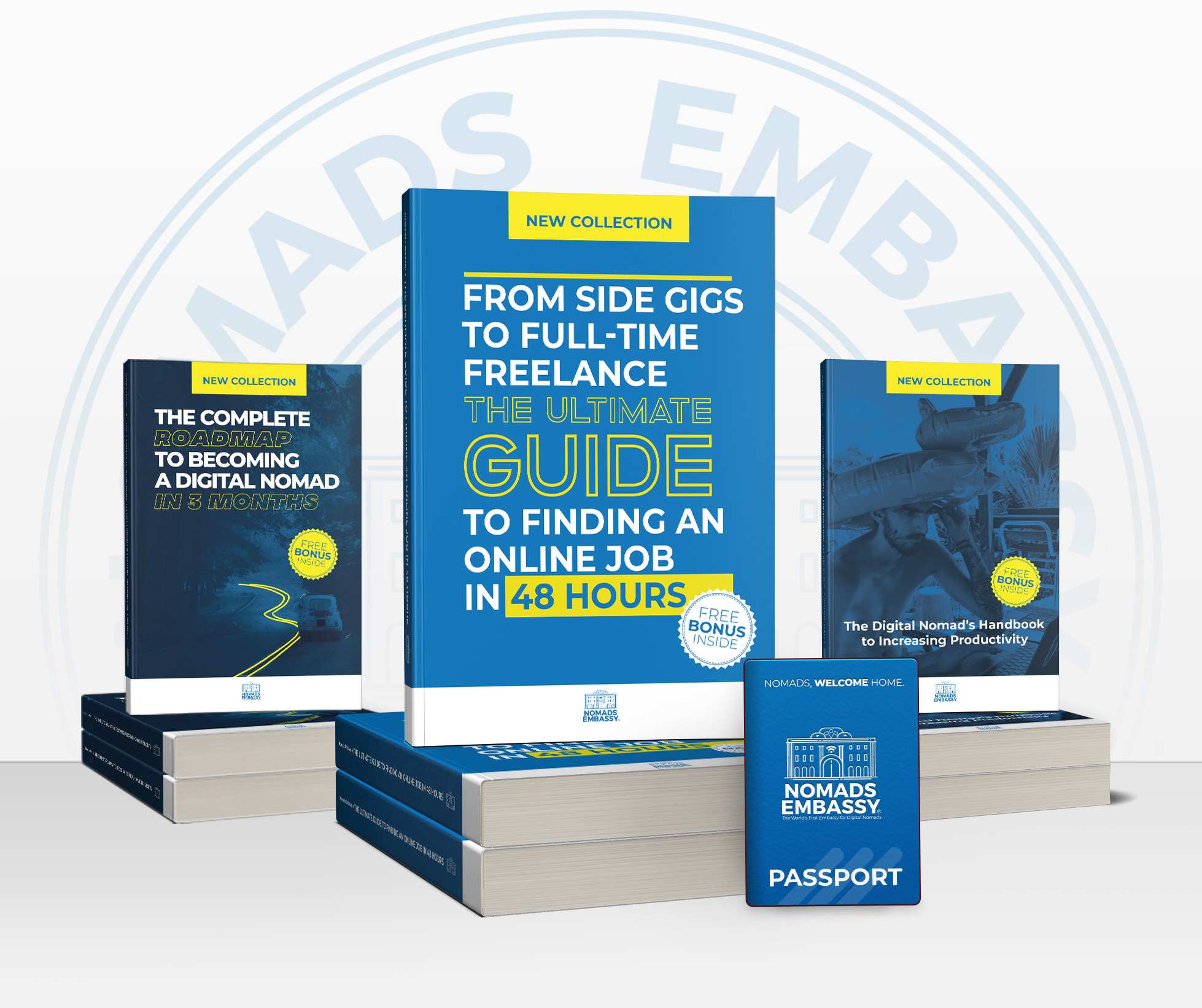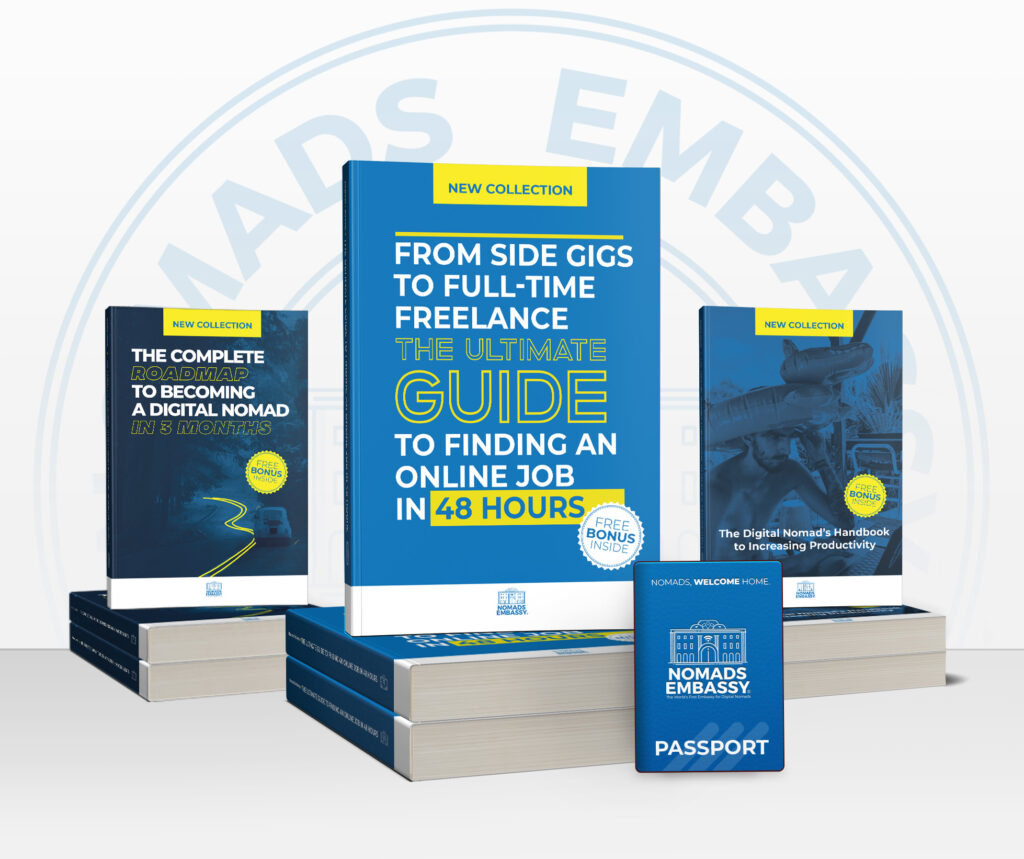 What is the Digital Nomad Bundle?
This bundle is our way to introduce you to Nomads Embassy: The World's First Embassy for Digital Nomads.
Whether you're making the decision to become a digital nomad or are an experienced digital nomad looking to uplevel your lifestyle, Nomads Embassy has everything you need to get it done. The bundle comes with everything a digital nomad could need including: step-by-step guides (so you're always on the right path), life-saving checklists (so you always reach your goals), and a supportive community of like-minded people (so you never have a question that goes unanswered again).
Nomads Embassy is truly an unfair advantage for any digital nomad.
Step-by-Step Guides
Life-Saving Checklists
Supportive Community
Be one of the 10,000 people to take this survey for research to be in our upcoming book. Be part of an exciting global movement with the help of your answers!